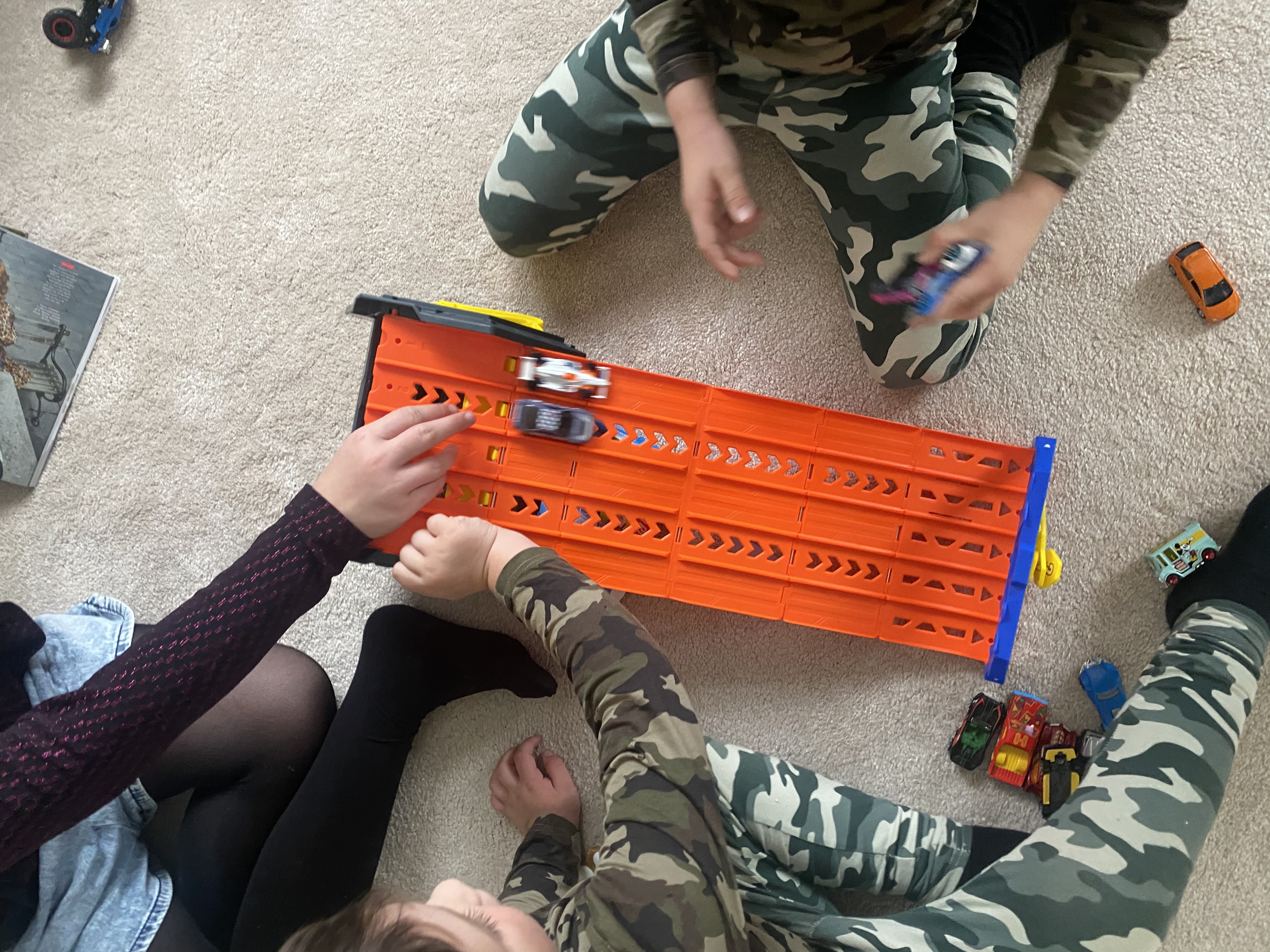 The last month has whizzed by in a whirr of after school clubs, extra curricular activities and wishing there were more hours in the day.
I remember when I was at school that I never thought I spent enough time at home and now I never think my wn children spend enough time at home.
After their homework is done and they've all reading, there doesn't seem much time left.
It hasn't all been bad though. They have welcomed friends to play and visited the park after school which they have all enjoyed.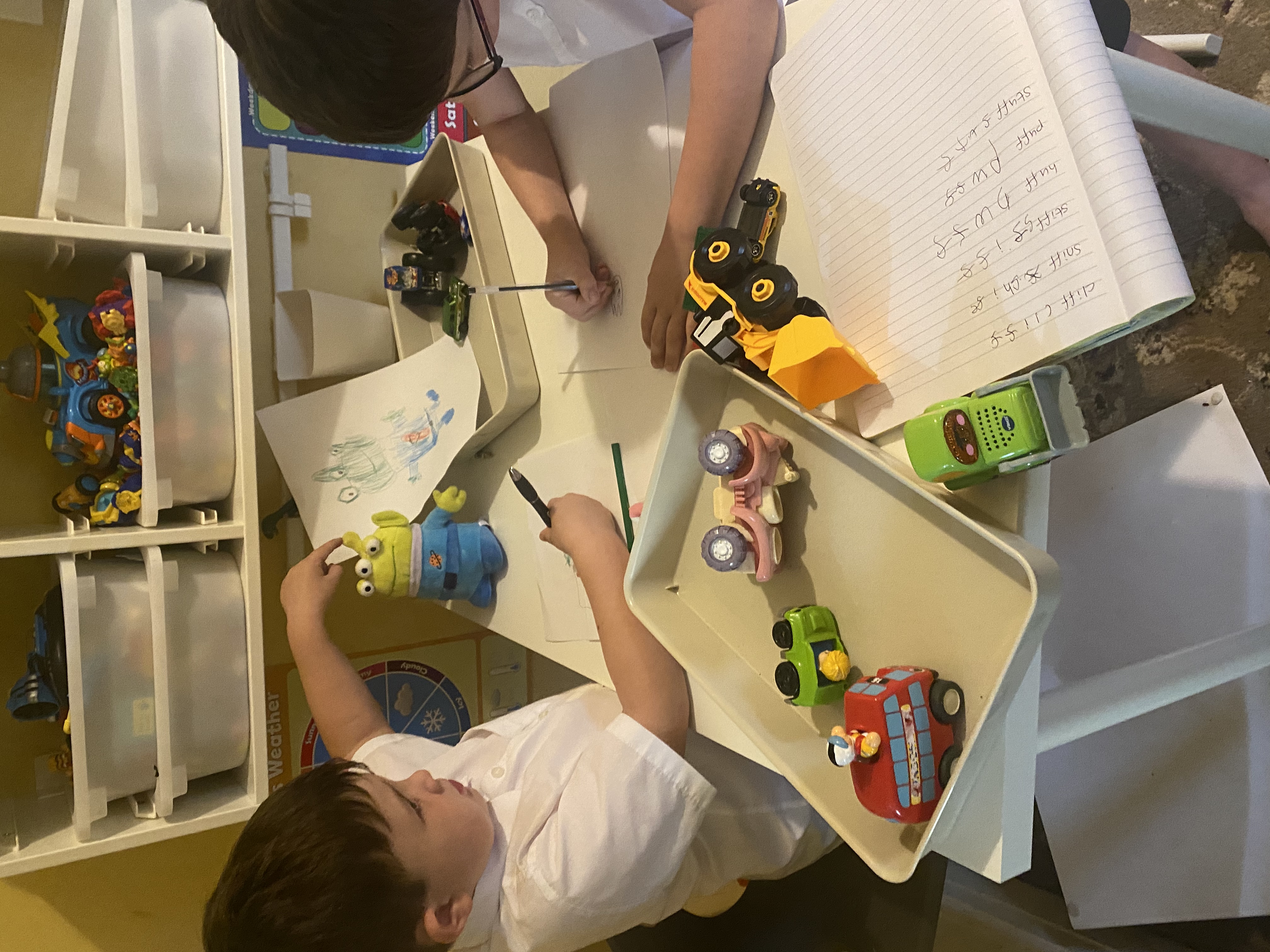 Cars and tracks are the popular choice in our house at the moment and they have spent hours designing tracks, labelling the tracks and then trying to persuade the farmer to let them loose with a drill.
With supervision, he helped them to make some garden ramps out of planks of wood and I giggled to myself about calling them garden ramps from the start so they were under no illusion that said ramps would be entering the house. I'd call that a huge lesson from past experiences.
I was super impressed with their plans though and they were so excited to have made something themselves.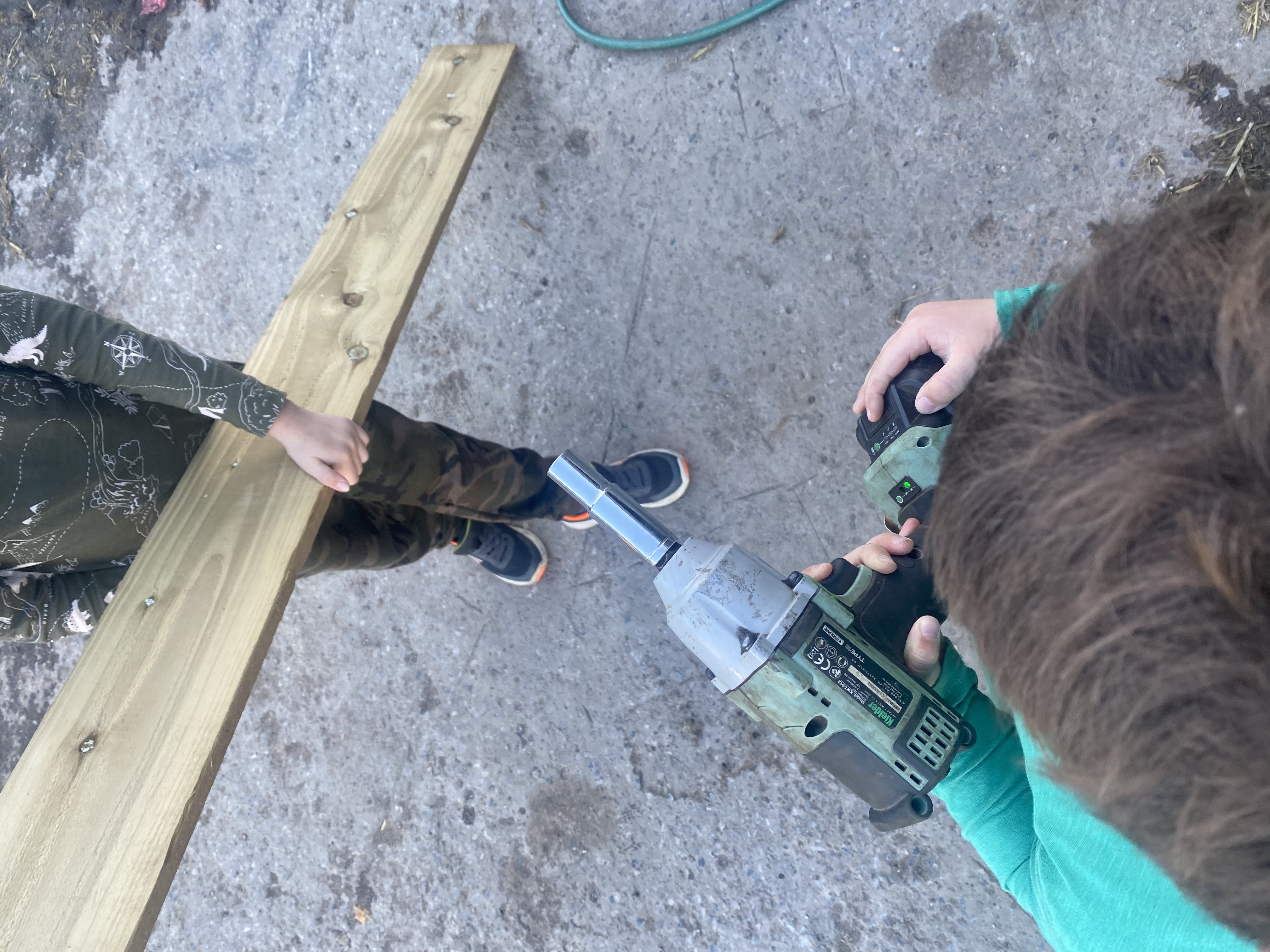 Even my eldest has joined in with the playing and the boys save all the pink cars for her which I don't necessarily agree with but bite my tongue because in their eyes, they are sharing with their sister and I can't argue with that.
Shock horror, this month saw us actually go out for dinner as a family. It was only a pub but it was the first time we have been out in about two years and there was no cooking or washing up. The children have definitely forgotten the way it is when you eat out and expected their food to be ready immediately but they all behaved which is good and did not put the farmer taking us out again.
Halloween and half term is coming up so let's hope for fun and a rest on the farm.