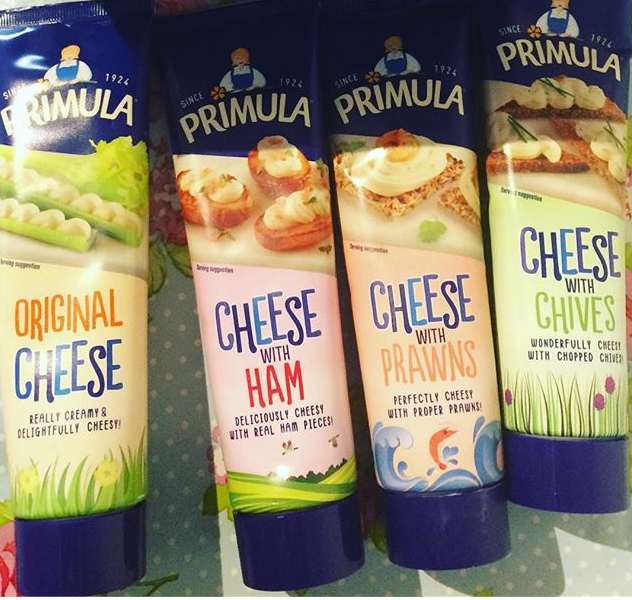 Thinking of new ideas for meals can be a nightmare at any time of the day but for some reason, I feel especially challenged at lunch time.
Who doesn't get caught up in a same-old-sandwich rut sometimes?
Recently though, Primula sent me a lovely selection of spread cheeses to try and raise me out of the rut.
I am not going to lie. We all had the original on a sandwich the first day.
I know. I am sorry.
There is a lot to be said about a cheese spread sandwich though.
I then had to really think and I had a brain wave.
Having hens, we always have a glut of eggs. Loads.
They are so tasty and fresh so I am always looking for ways to use them up.
As they are so fresh, the only thing they are not great at is being hard boiled. They just won't peel because they are so fresh.
I always hide a few away for those times when only an egg sandwich will do. They I go again-sandwiches.
This time however, I made something completely different.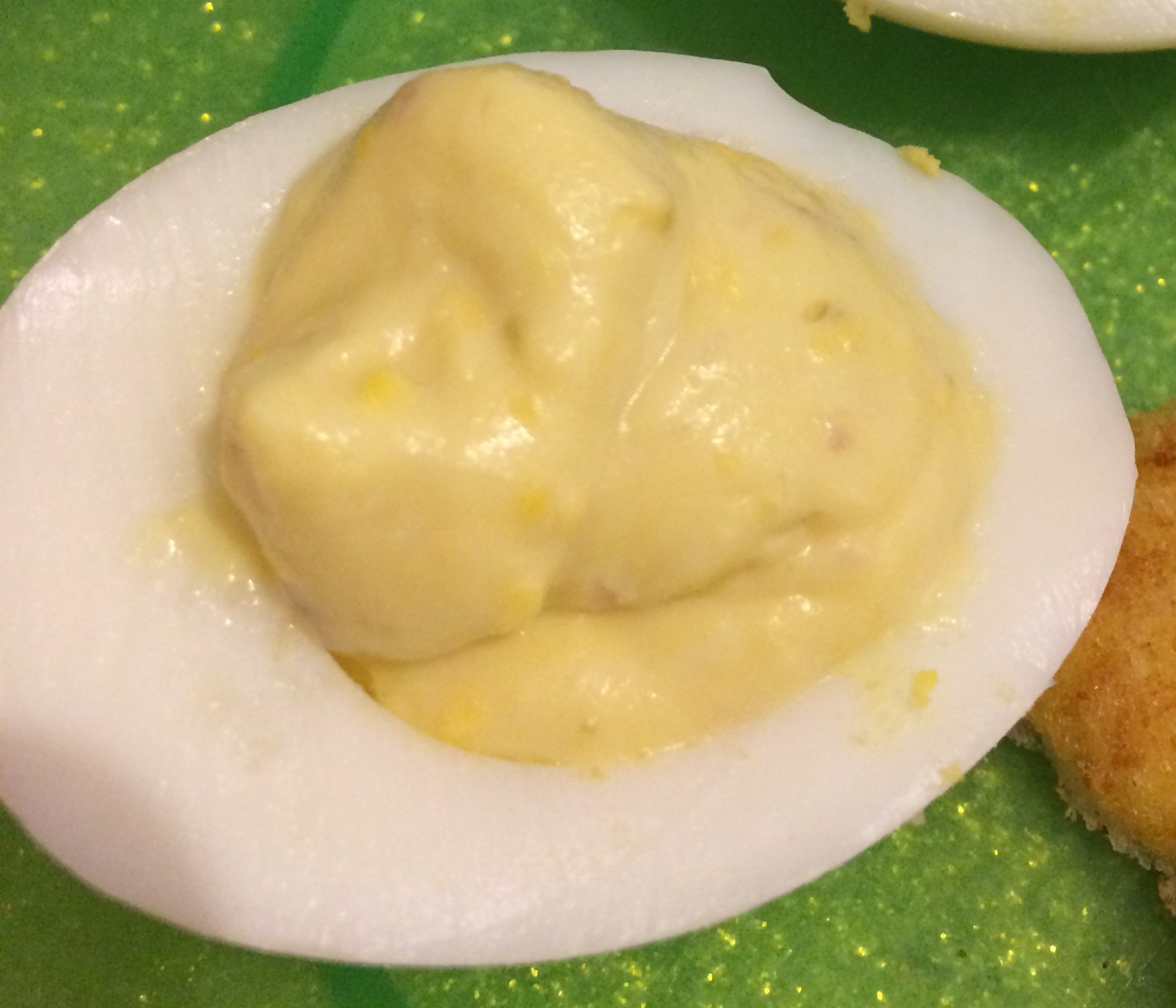 Primula stuffed eggs.
Oh yes.
With the many flavours available-chives, ham, prawns, original-you need not ever have the same flavour twice.
I thought I'd use little G as my eggy, cheesey guinea pig for the first attempt.
I boiled some of the eggs I'd squirrelled away for about 15-20 minutes.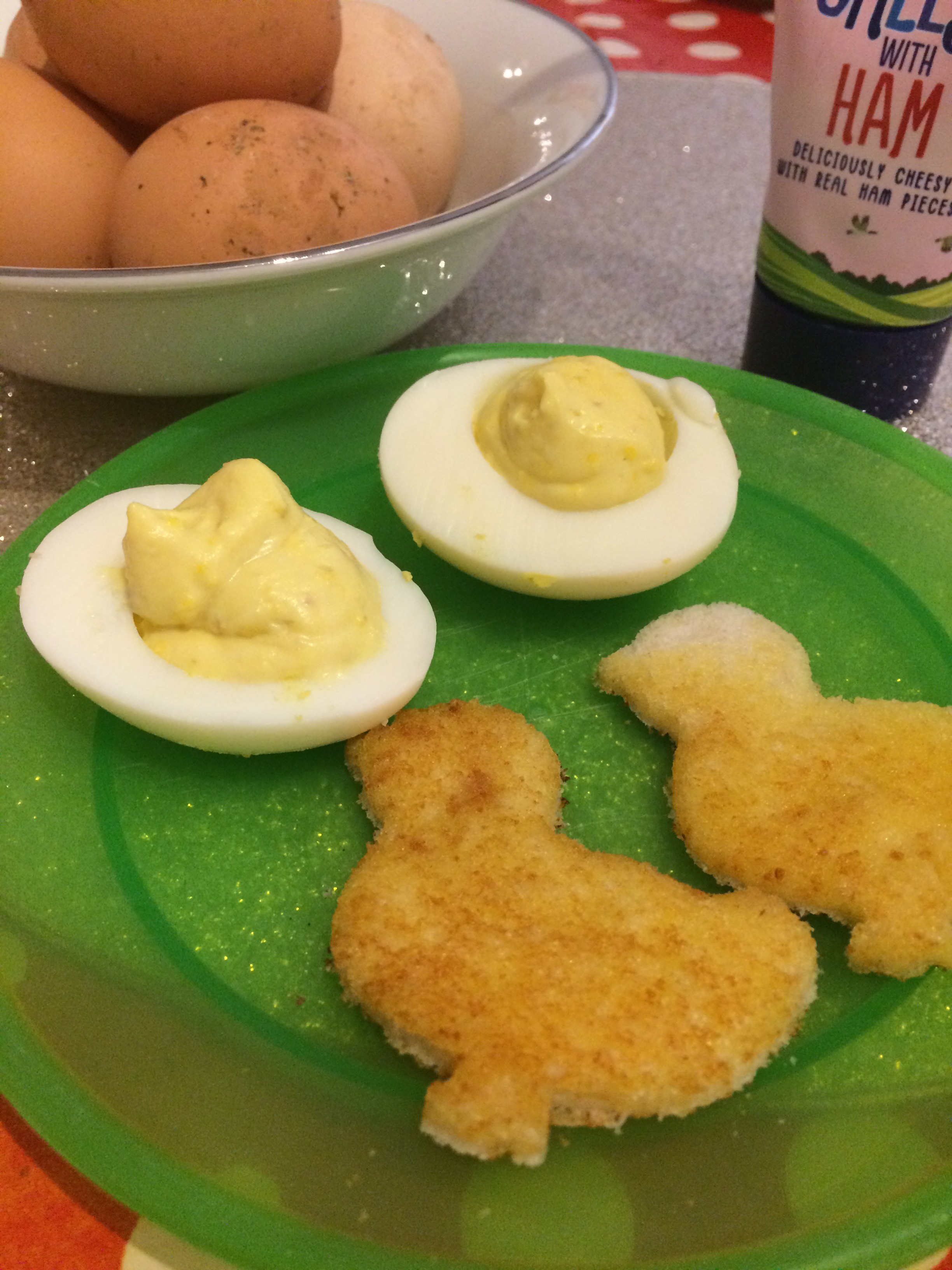 Cooled them off with boiled water and then peeled them.
Sliced them in half and scooped the yolks into a bowl.
Added a good-old squirt of Primula with ham.
Mixed it with a fork (and added a touch more Primula)
Then poured the mixture into a piping bag and piped it back into the hollowed out eggs.
I served with toast in the shape of a chicken and served.
It was a messy affair but we both enjoyed our lunch.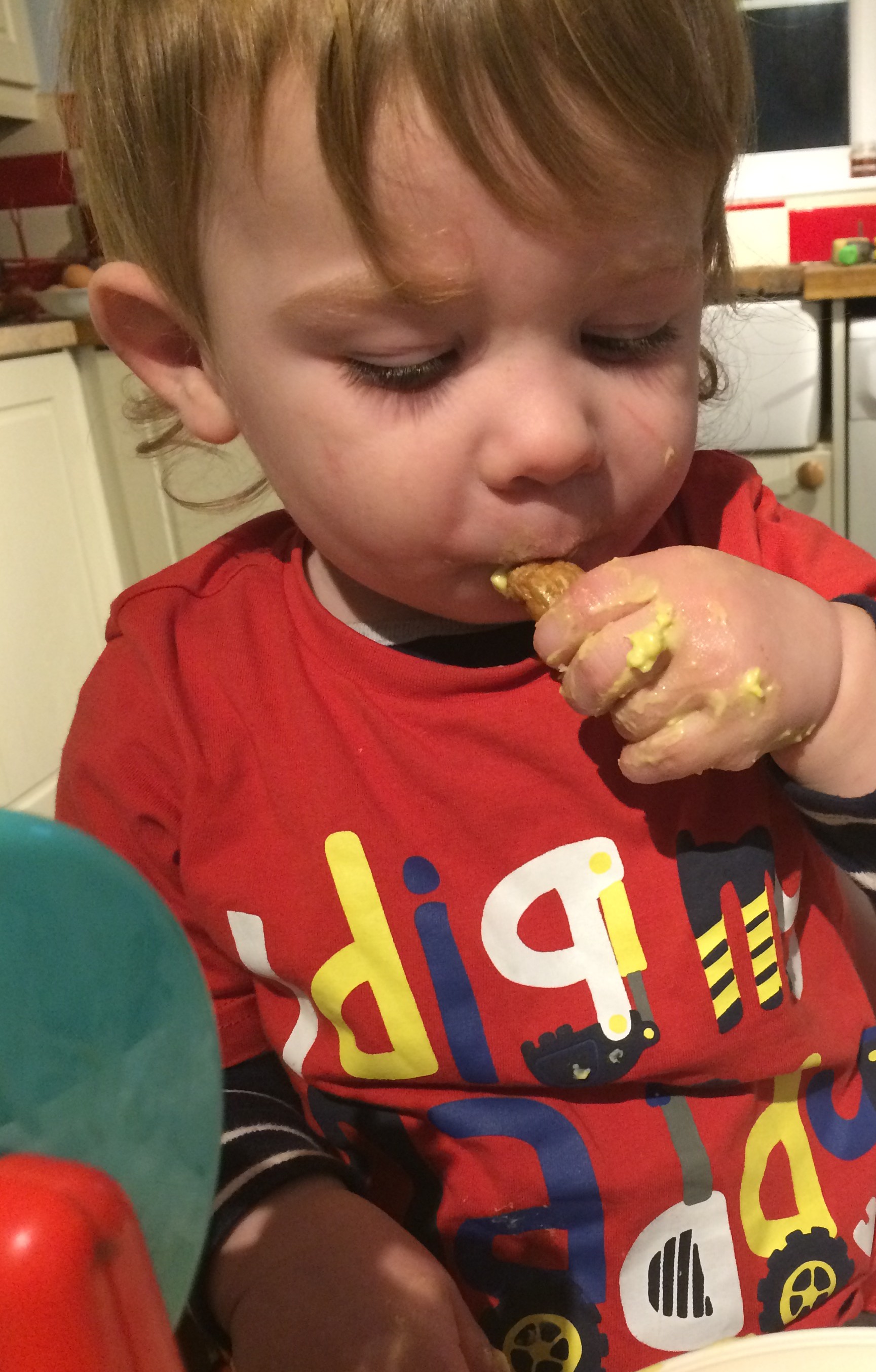 While the chicken shaped toast made it appealing for little people, it would equally be a lovely finger food at a party. You could serve a mixture of Primula flavours up and garnish with parsley or chives.
At least I have a new lunch idea to add to my repertoire.