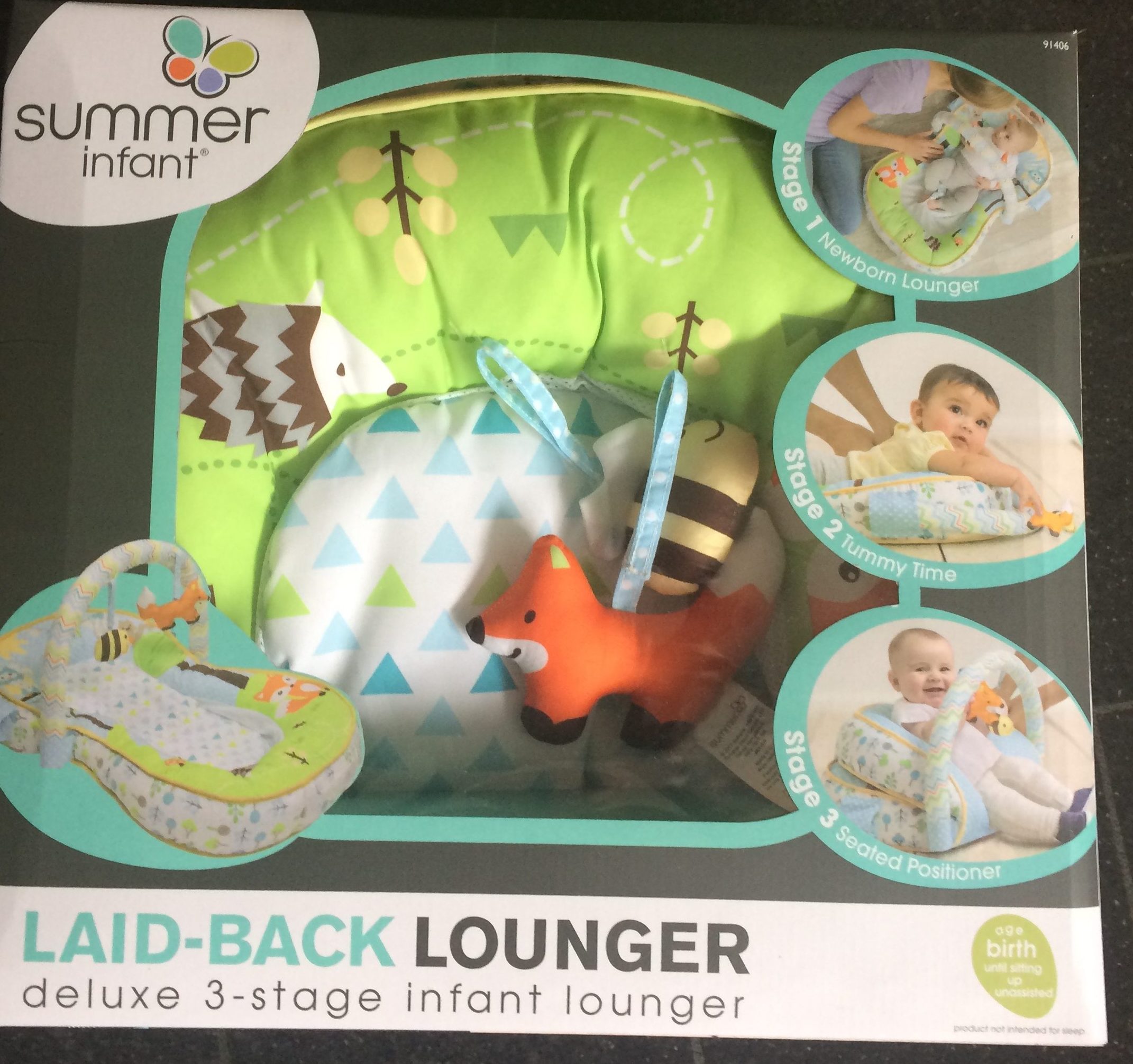 We have really struggled since having Baby J on where to put him. Our house is so weird and on so many different levels that we had to think carefully about where he could lie down.
With an over-zealous two year old brother who often gets a bit rough with the baby, we could never leave them in the same room together.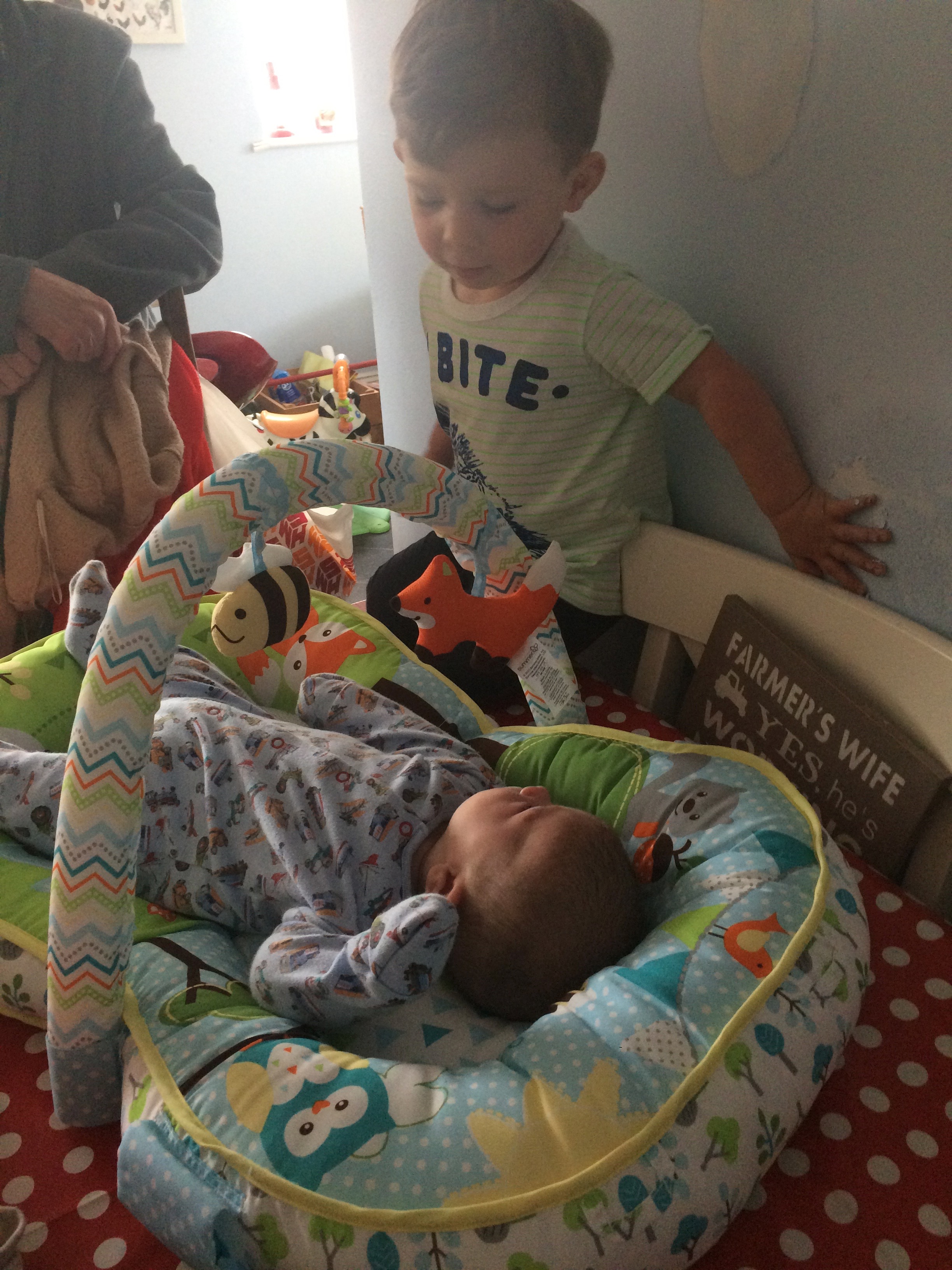 Thankfully, as ever, Summer infant came to the rescue with their Laid Back Lounger-Three Stage Infant Lounger and it has been such a good baby item which, not only are we still using now but I think we will be using it for a good while yet.
It starts off as a beautiful padded mat with a lovely, almost Scandi design of a fox , tree, bee and general woodland scene. A soft and padded arch complete with hanging fox and bee that can be removed. It kept Baby J entertained on the kitchen table* while I prepared meals or we ate them.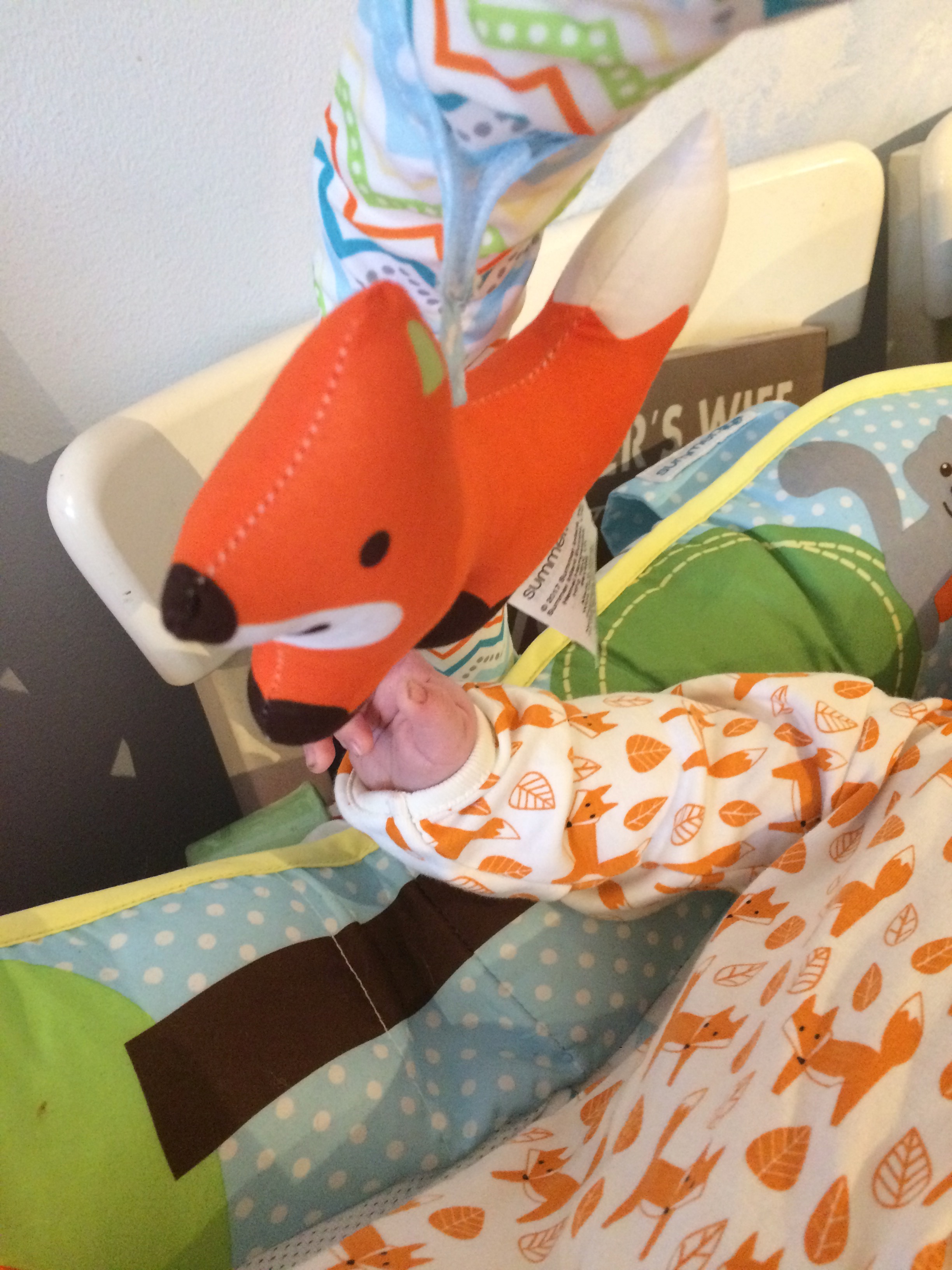 I felt so relieved to have somewhere to put him down. The pram was often in the car so if it hadn't been for the Laid Back Lounger, I don't know what I would have done.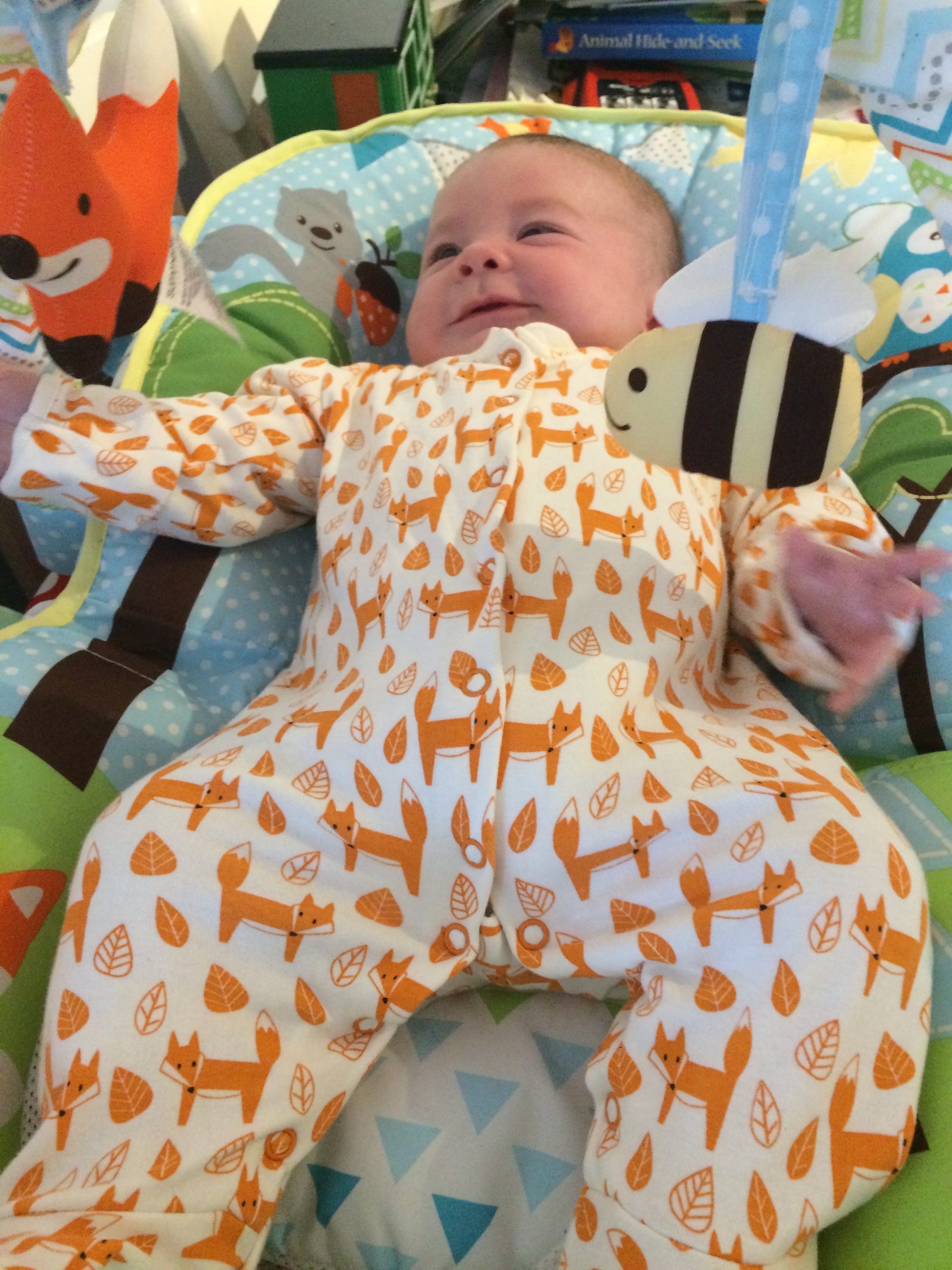 He went from curiously looking at the hanging animals to using his hands and then feet to bat the creatures away.
There comes a point around four-five months though when lying on your back becomes a bit boring and babies want to see around them so we took the Laid Back Lounger back upstairs to the living room and we use it in the stage two mode as a tummy time prop. The play bar and toys cleverly get repositioned and Baby J has had some great times playing with the toys on his tummy.
The third stage is for when babies are trying to sit up on their own-you know when they threaten to topple back at any moment? Not any more. The Laid Back Lounger is perfectly proportioned to catch them if they fall back.
There is a handy carry handle and Velcro fastening for when the pad is folded over so no accidents can occur.
The fabric is really soft but not that shiny material a lot of soft baby toys are made of so there is no sliding everywhere. We really think it is perfect and we have used it so much.
Most importantly of all, I think, the Laid Back Lounger is really easy to clean. It is sponge clean only but due to the type of fabric it is made from, stains just seem to wipe right off.
Due to the length of time you can use this with a baby, I think it is much better value than a bouncy chair which can only be used until a baby sits up.
The Laid Back Lounger is only available from Summer infant in the United States at the moment but it is set to be one of the UK's newest items from thereby retailer and I will let you know when it is available.
We were sent the Laid Back Lounger as part of my Summer Mama ambassador programme but we genuinely love it and all opinions are my own.
*I realise the kitchen table is not the safest place but it is a large table and he was only a tiny baby when he was on there so there was no risk of him rolling off.