When I was pregnant with my first child in 2011, I naively thought that you have a baby, learn how to care for it and that's it.
Six years on and three babies later, I now realise parenting is a continuous journey of discovery and change.
That little baby grows into a boisterous toddler and then a pre-schooler and a school child. This is as far as we are at so I am not even imagining what comes next.
The thing is, some of the equipment we have bought along the way has grown with us and some has not.
Back in the beginning (pre-baby rather than the beginning of time, that is), we bought an audio baby monitor because video baby monitors weren't really widely used then. They were the type where, if you had it set to the wrong frequency, you could hear cab drivers on a Saturday night. Great when you have just got the baby to sleep.
When we had G, we reviewed this brilliant video baby monitor from Summer Infant. We still use it and love it today. Boo has a medical condition which means we have to monitor her when she is asleep and the motor has been a godsend.
For the monitor to work with the new baby, we would have either had to by another camera to go on our current system or buy a new monitor all together.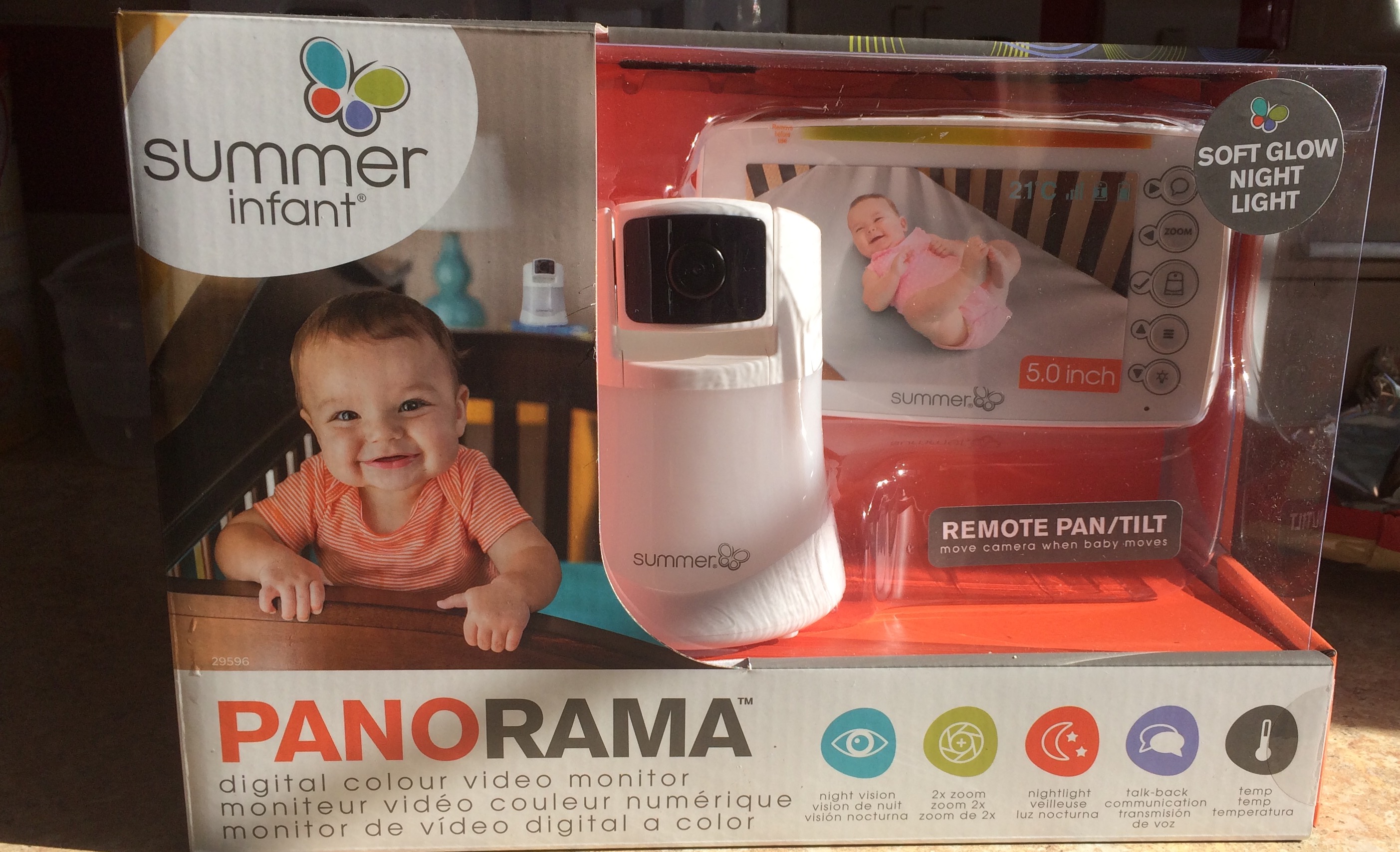 It just so happens that Summer Infant asked if we would like to try their new Panorama video baby monitor and we said yes.
In the box, you get a camera, a monitor, two plugs, two, two-pin plugs, instructions and a selection of screws and sticky pads should you wish to secure your camera to a wall or other surface.
Much like the other Summer Infant items we have tried, the monitor is really easy to use. So easy that, had I not been reviewing the monitor, I would have got away without even reading the instructions.
Once I had plugged in the camera unit and then the screen, the camera came on and the buttons were really easy to understand.
Offering a large five inch colour LCD screen with a pan, tilt and zoom camera, it allows you to remotely control the camera to look at your baby or, in our case to look between the crib and the cot to see both children.*
There is also an on-screen nursery temperature display, automatic night vision, two-way talkback and a blue and red soft glow nightlight.
I love the talkback function. For G, if he stirs, it means I can shush down the camera to him without going in and disturbing him.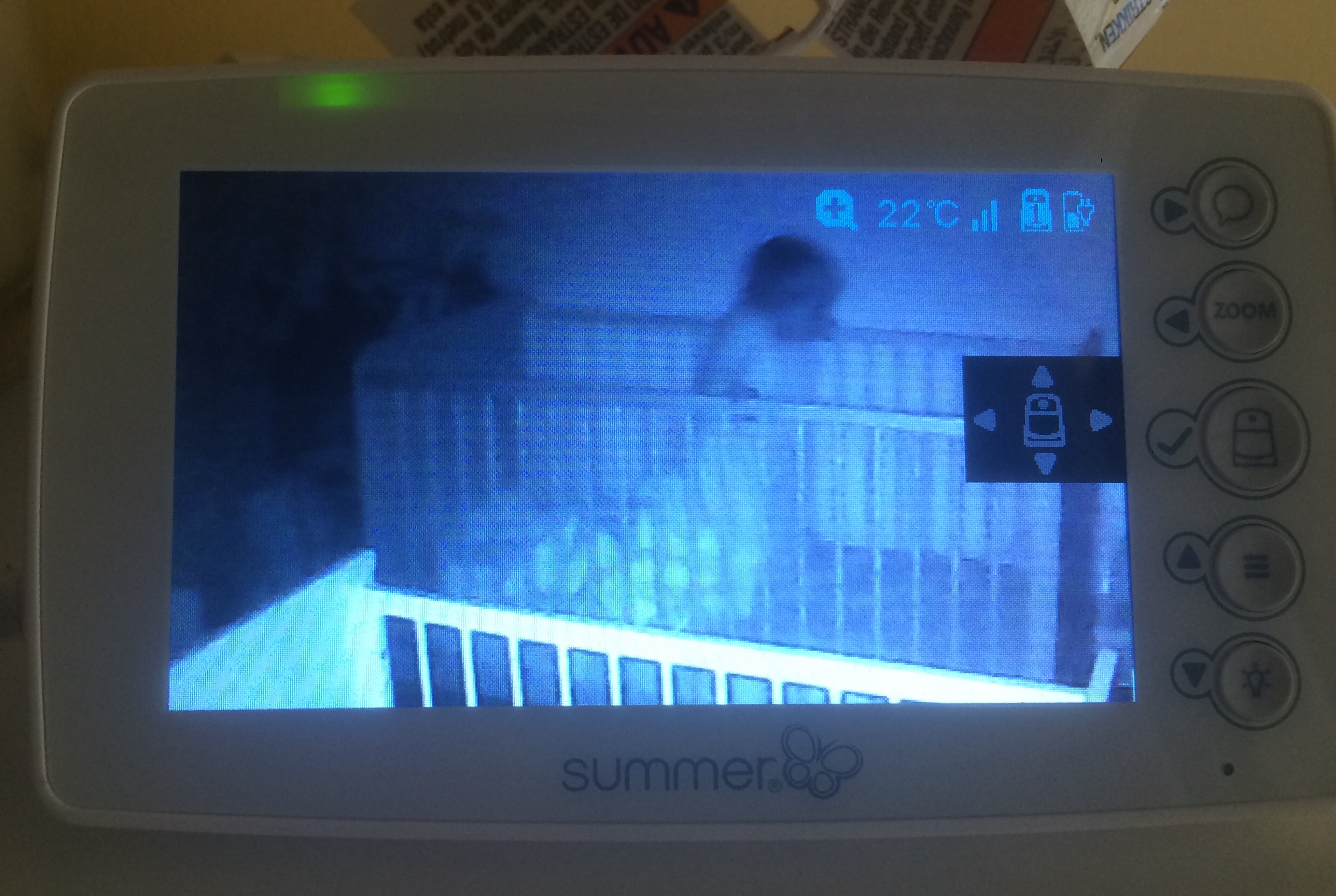 For me, it is the panoramic vision that is the winner. Apart from a tiny area at the back of the screen, it is almost 360 degrees. I can use the display screen to look all around G and Baby J's room.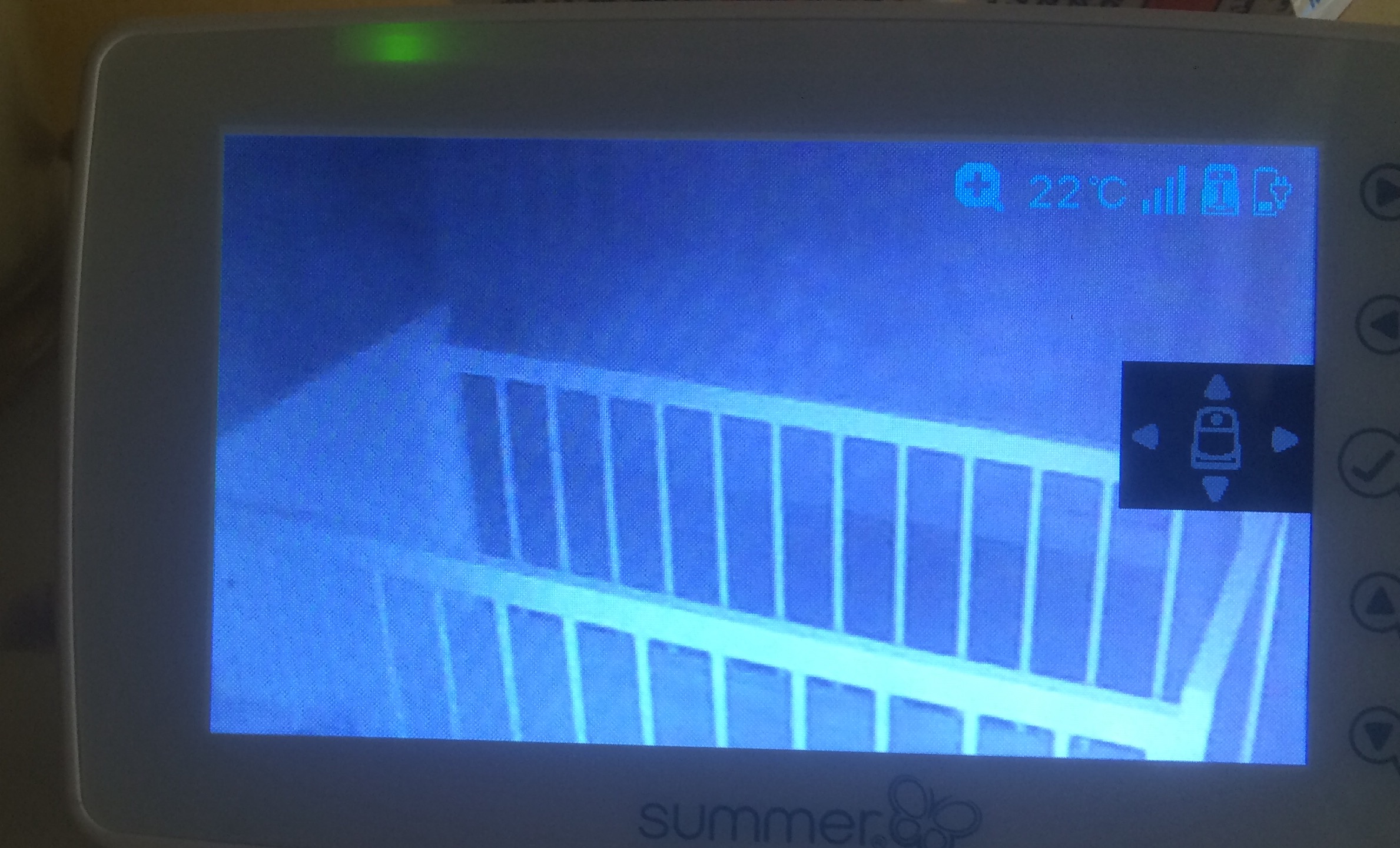 Plug sockets can often be a premium so the fact that we can do all of the above using just one plug is also a big selling point for me.
*As Baby J is only seven weeks old at the time of writing, he is still sleeping in his Moses basket with me but I am totally confident that when he goes into his bedroom with his big brother, that I will be able to keep my eye on both of them. What more could I ask for?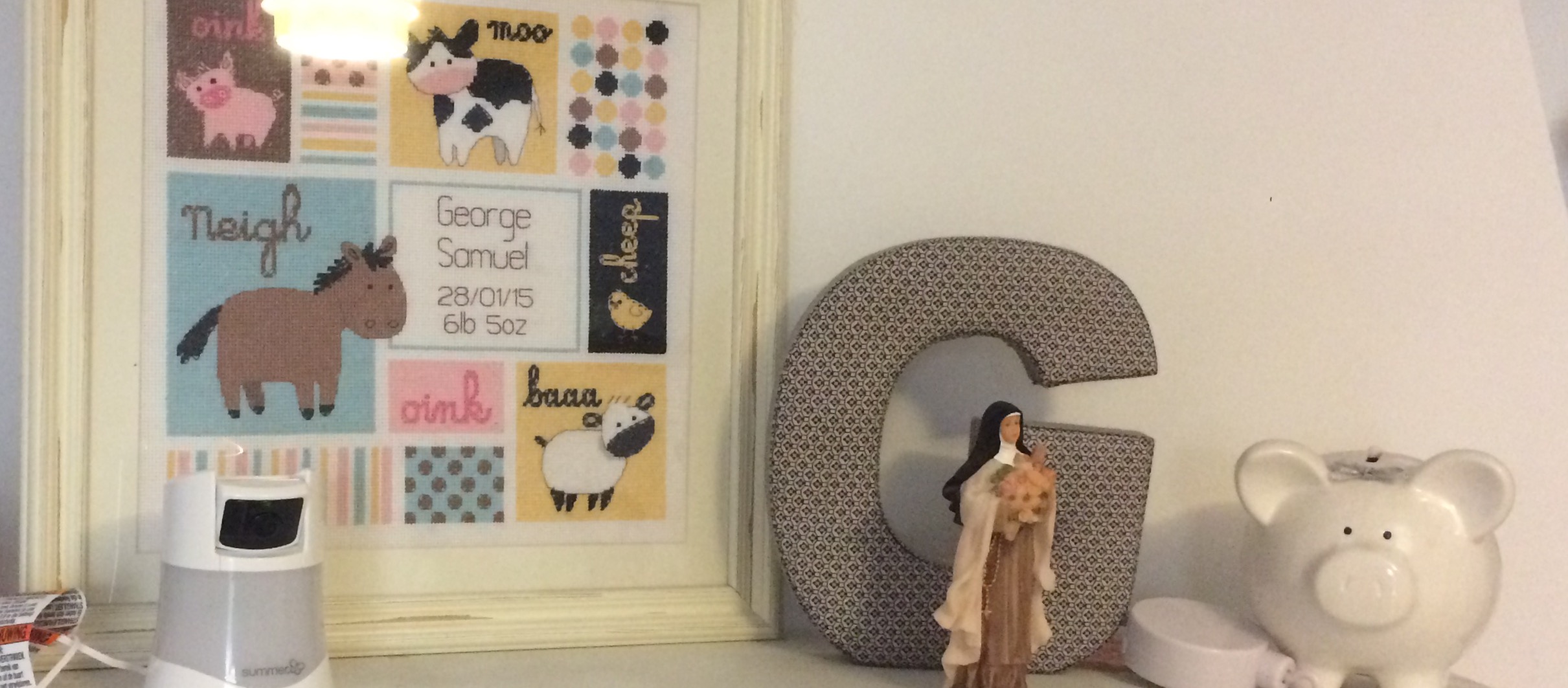 If you can find equipment which adapts to your needs as a family, not only will it save you money, it will make your life easier and who as a parent doesn't want that? Let's face it, bringing up children is hard enough.
We were sent the Panorama video baby monitor for the purpose of this review but all opinions are my own.
The Panorama Video Baby Monitor retails at £149.99 and is available from Amazon, Argos, Toys R Us / Babies R Us , JoJo Maman Bebe, Kiddicare, Littlewoods, Mothercare, Tesco, Precious Little One, Asda, Mothercare, Online 4 Baby and direct from the Summer Infant website.