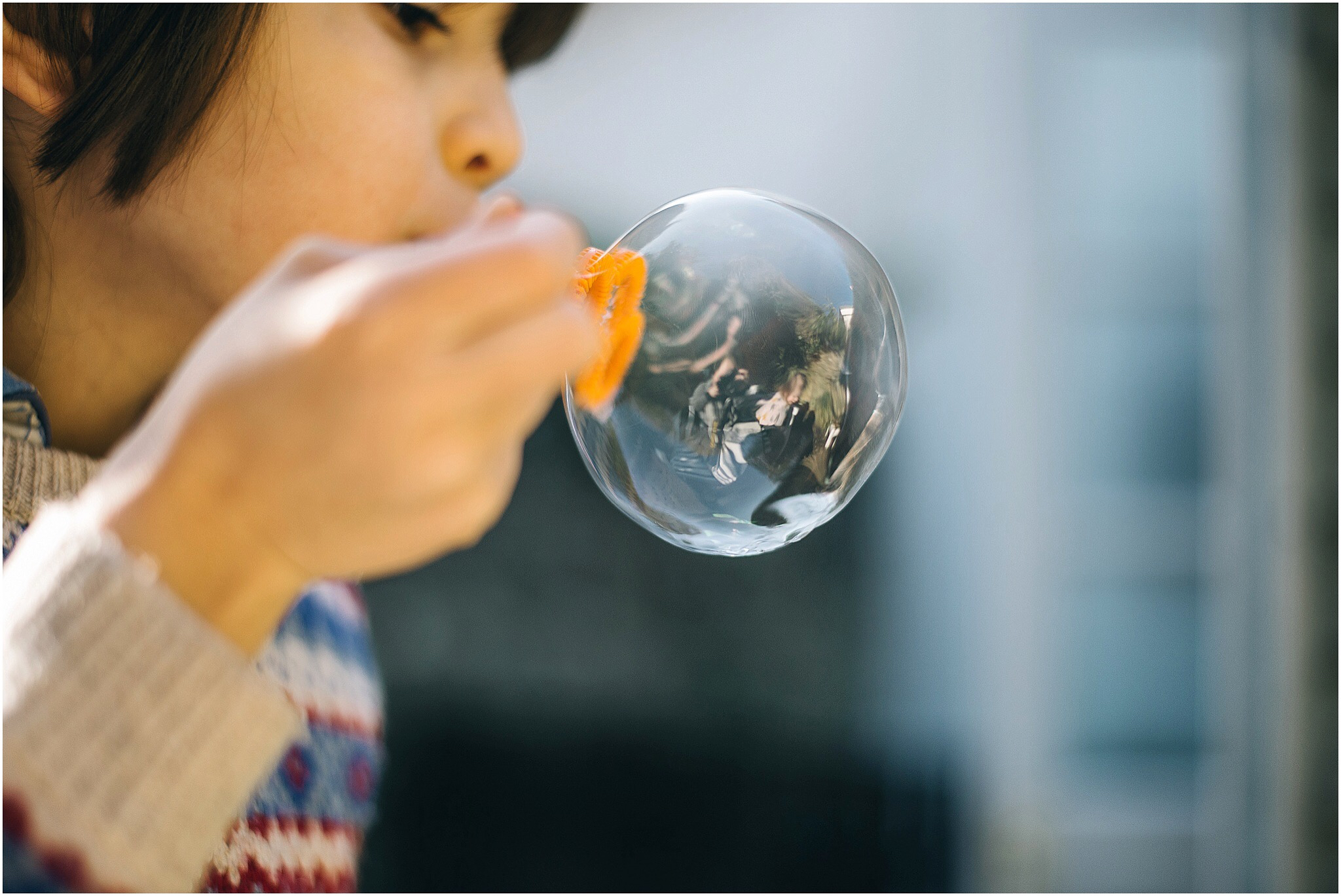 Love them or loathe them, if you've got kids, the chances are, you have experienced a playdate.
They really are a mine field of etiquette.
Rules aside however, when you couple excited children and loads of sugar, emotions can run high-yours and theirs.
Thankfully, the lovely people at Organix have come up with a few ideas to keep play date snacking healthy.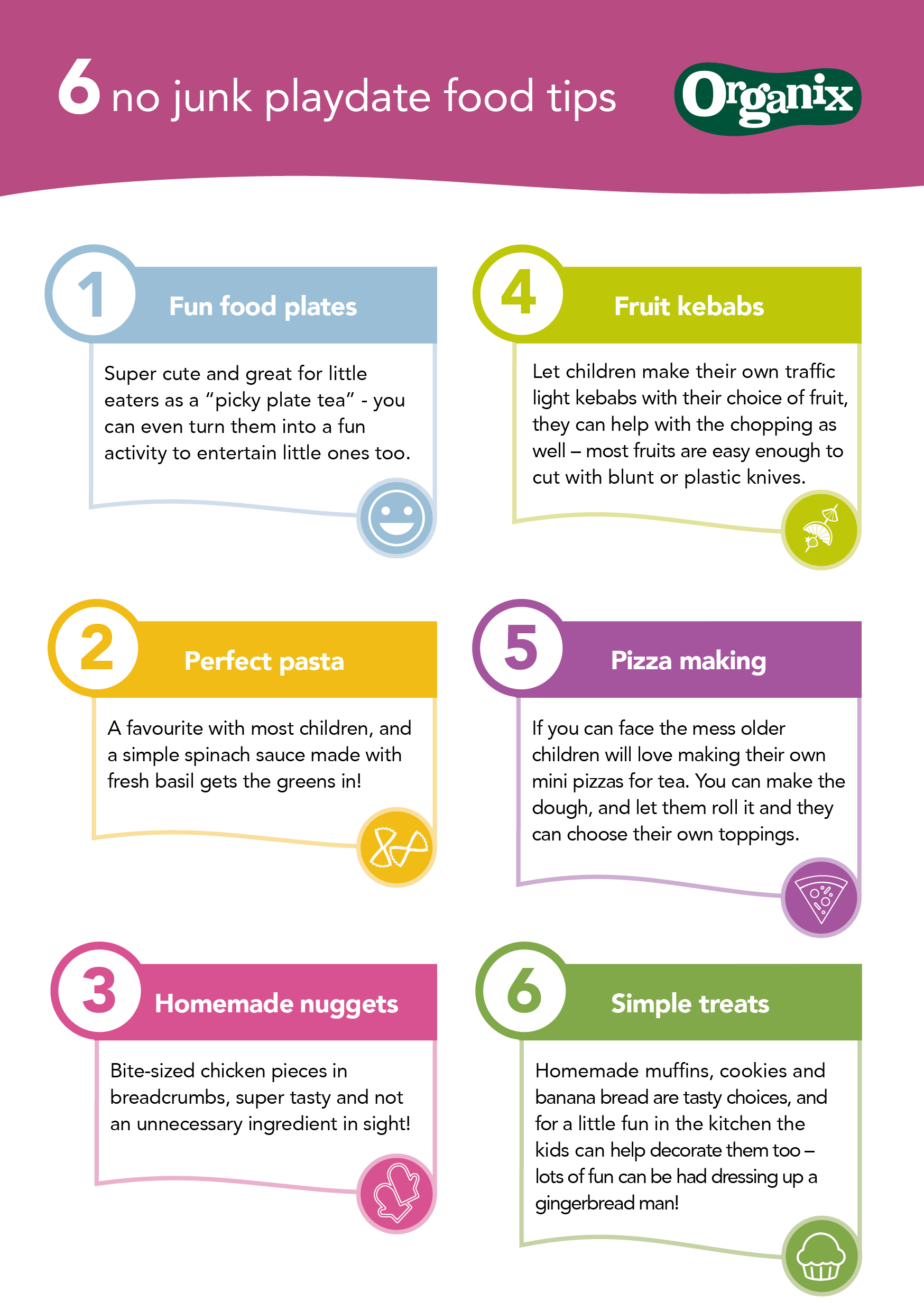 If you're going to someone else's house, don't rely on them providing healthy foods. Take some Organix treats with you as your offering. It will make everything run smoothly-maybe apart from playing with every toy in the house but surely that is part of the fun.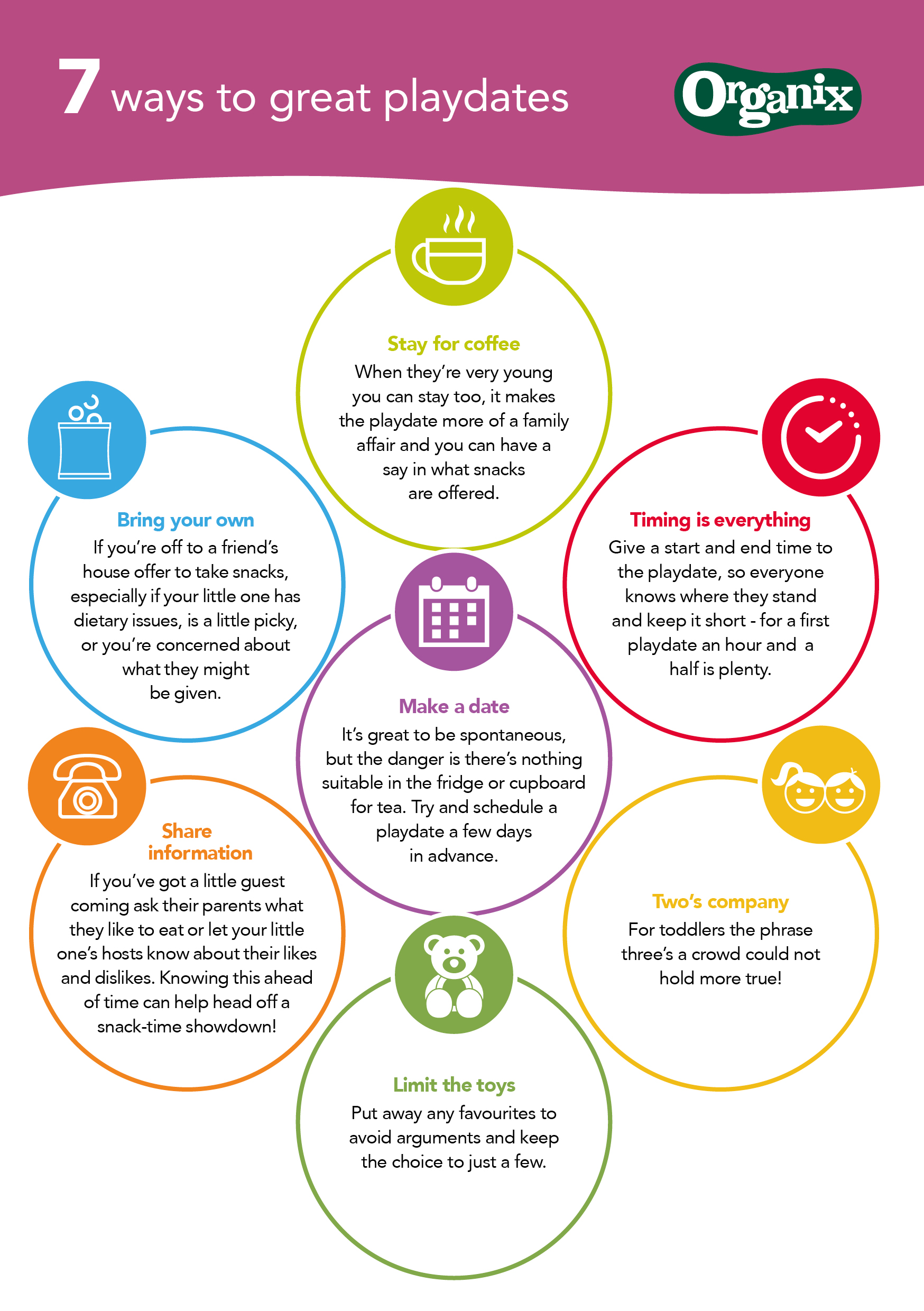 I love some of the tips-especially the pizza making. Not only will you be providing a healthy snack but it is a great activity for the children-whatever their age and you can't escape the fact that vegetables make the best facial features for pizza faces.
I also like the gingerbread man decorating and, if you can't be bothered making them yourself, just get yourself a pack of Organix gingerbread men and have fun decorating those.
One things for sure, once your Organix playdate is over, your house might be a mess but your child's tummy will not be.