If you follow my blog and social media channels regularly, you will know my often chequered relationship with prams and pushchairs.
My last experience with an umbrella-fold pushchair was when Boo was one (four years ago now) and I am not going to lie, I was sceptical.
If you read my post about My Perfect Pram, you will see my list is realistic but I never thought I would be able to find a pram or a pushchair which would tick all of those boxes.
You see most models which do have a big basket and fold with the seat unit attached will never meet the lightweight criteria, or so I thought.
We were recently asked by Summer Infant to review one of their Ume Lite pushchairs, I was delighted but sceptical.
It is available in black, teal or red and we choose the red option.
How would I write a review if my perfect pram criteria wasn't met?
So the box arrived and, from past experience, I didn't open it straight away because prams are so hard to put together. Wrong.
I waited until Boo was at school and Baby G was napping, fully expecting to have to get Hubster in to help me.
The Ume Light, slid out of the box ready made. I just had to put the wheels on-easy.
At that point, my mind opened up a bit and I couldn't actually believe what I was seeing.
The basket was large-despite it being an umbrella fold (typically umbrella folds don't have big baskets because the mechanisms used to fold them use the basket space to fold. The Ume Lite doesn't.
The Ume Lite has two handles rather than a bar-once again, this usually means such vehicles are harder to push as the bars usually create more control. I was proved wrong again.
The fold on the Ume Lite made it so small that I had loads of room in the boot of my car and, it is so lightweight that they have even attached a handy carry strap so you can sling it over your shoulder should you ever need to on public transport, for example.
It obviously folds with the seat unit attached because that is the nature of umbrella fold pushchairs.
The thing which surprised me the most was the seat recline, I couldn't believe my eyes when I saw the handle. No jerky movements when your baby or child falls asleep. The handle means it folds down in one easy, sleek motion.
There were other features of the Ume Lite which surprised me too. Depending on offers and where you purchase from, the pushchair costs around £80. When you consider some travel systems cost ten times that, you would imagine the Ume Lite to have much fewer features.
I nearly fainted in my kitchen when a cup holder tumbled out of the box. Not only that but there is a handy pocket on the back of the pushchair for your phone, purse or other essentials.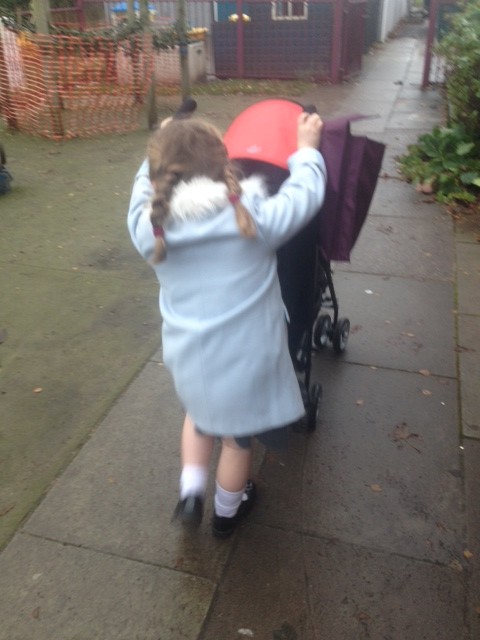 The canopy is also much, much larger than other prams in a similar price bracket.
The moral of the story is not to judge a book by its cover. My experience of umbrella fold pushchairs is outdated. Things have changed a lot in the five years since Boo was a baby.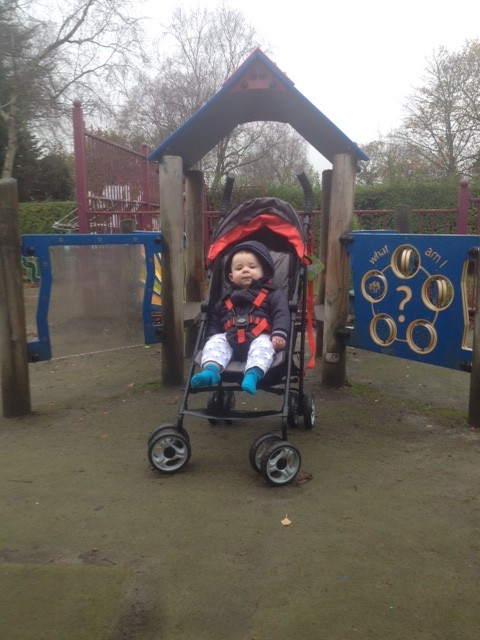 If you are looking for a super-light-weight pushchair, this is the one for you. At only 5.8 kg, it really does what it says on the tin.
Here are the product features:
The UME-Lite is an ultra-lightweight convenience stroller that only weighs 5.8kg! With its innovative and compact fold, multi-position recline and large canopy, this stroller is feature rich and makes being on-the-go pleasantly convenient. The vast array of features were designed with both parents and babies in mind, such as the fully adjustable canopy with flip out sun-visor, tailored to protect your baby from the sun's harmful rays, the large storage basket which offers a convenient place for your on-the-go essentials. It also features a compact umbrella fold, footrest for child's comfort, rear pocket for handy storage of phones and other small objects, anti-shock, lockable back wheels. The UME Lite stroller is suitable for new-borns up and to a maximum child weight of 15kg, there to support you and baby from the word go.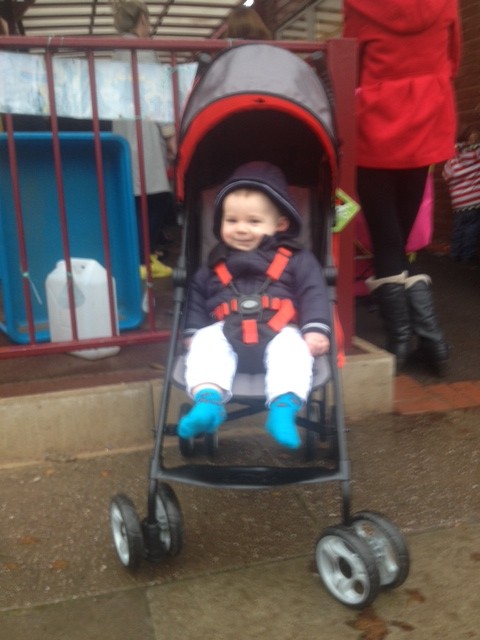 We are really pleased with our Ume Lite pushchair. It is available to buy from Amazon, Littlewoods, Kiddicare, Asda and Tesco.
*We were sent the Ume-Lite for the purpose of this review. All opinions are my own.