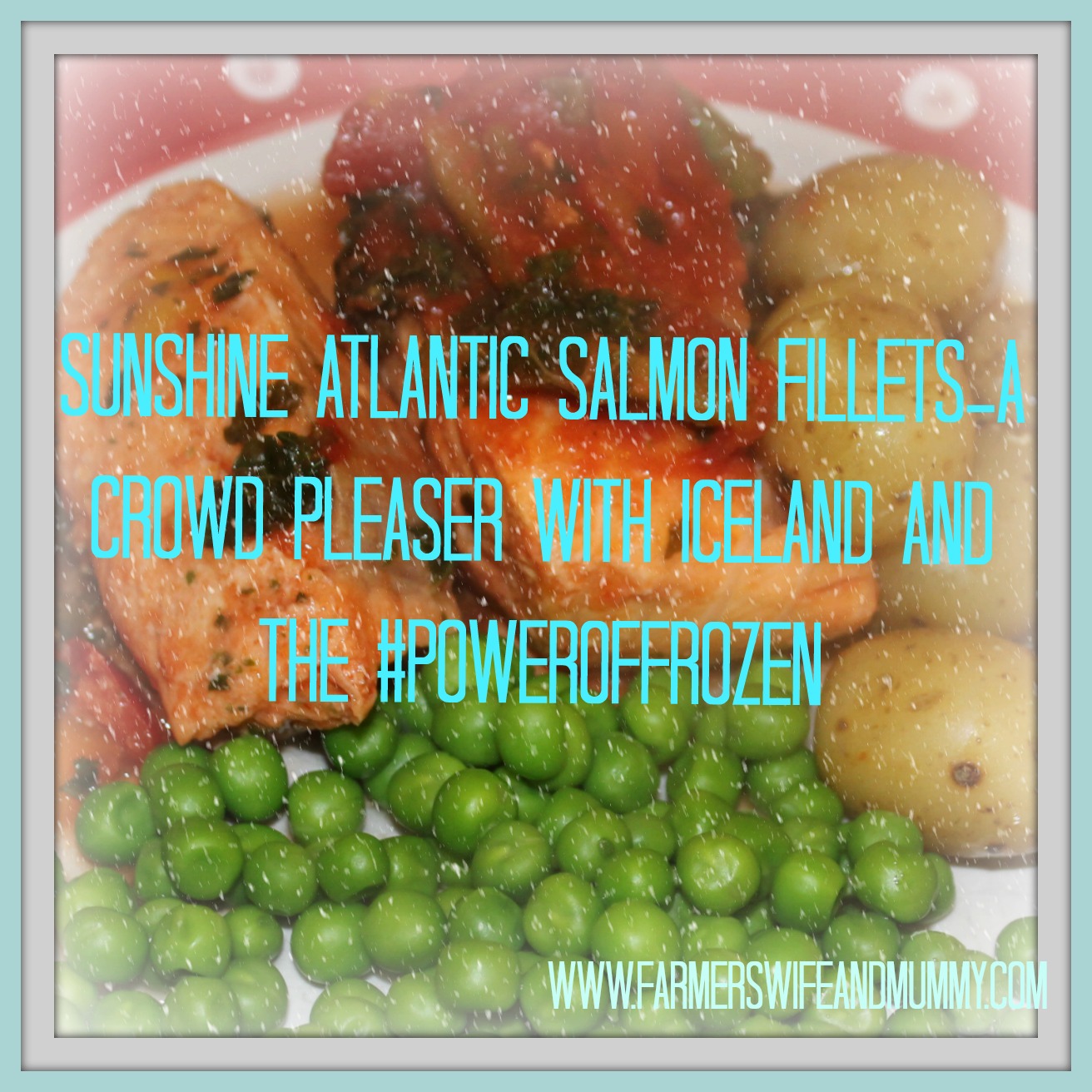 As a busy mum and farmer's wife, I sometimes get stuck with filling and nutritious meal ideas for the whole family.
Things happen. Sometimes I forget to defrost things, sometimes I am tired.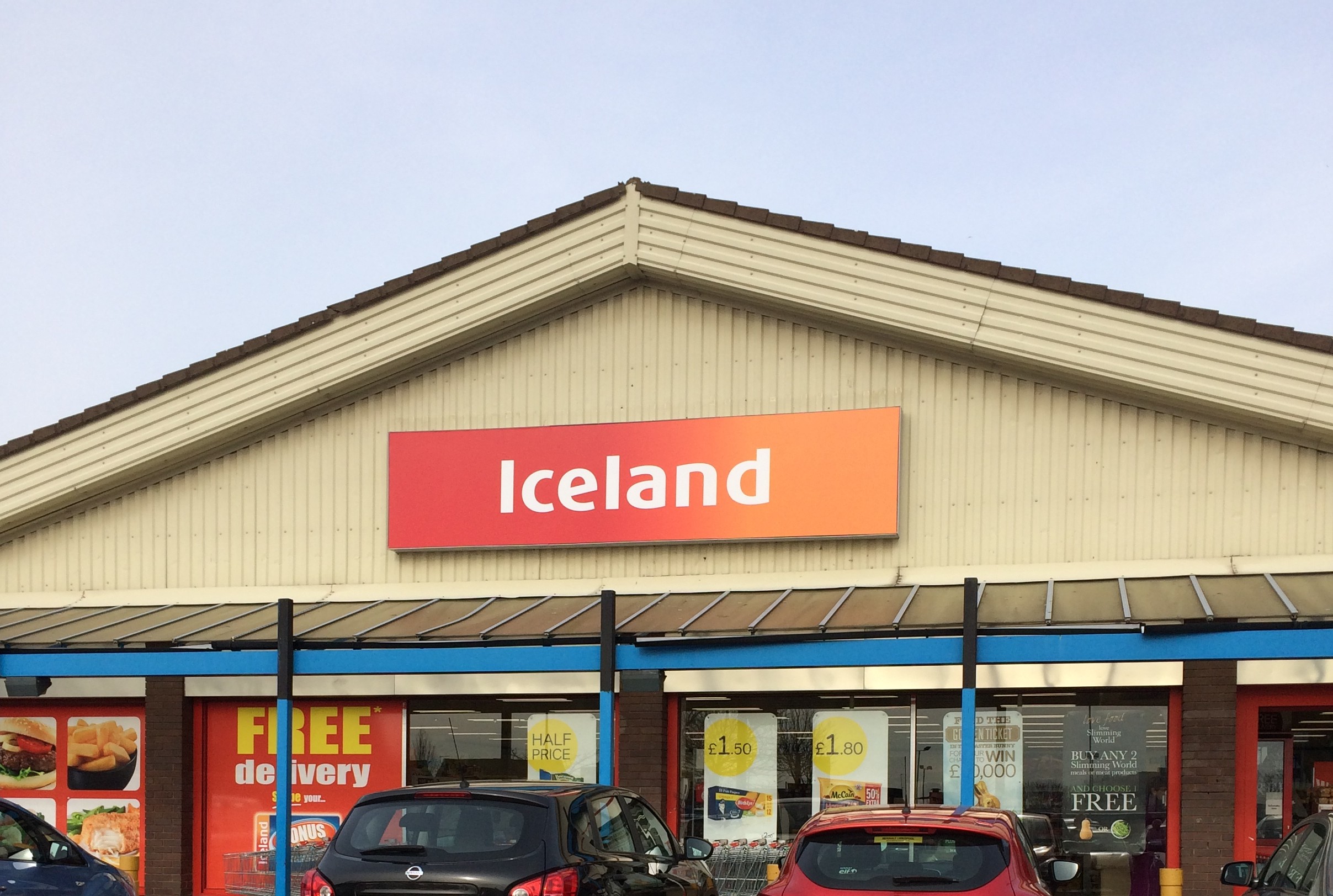 So when Iceland got in touch to tell me about their new #PowerofFrozen campaign, I was intrigued.
To be honest, I had not been to an Iceland store since my student days so I was interested to see how it would fare with a picky husband and two little ones.
The children and I visited on a Saturday morning to a store which isn't actually our nearest but I knew had the best parking. I don't tend to shop on a Saturday as, being a stay-at-home-mum, I usually do the food shopping during the week when it is quieter.
We had a really good experience.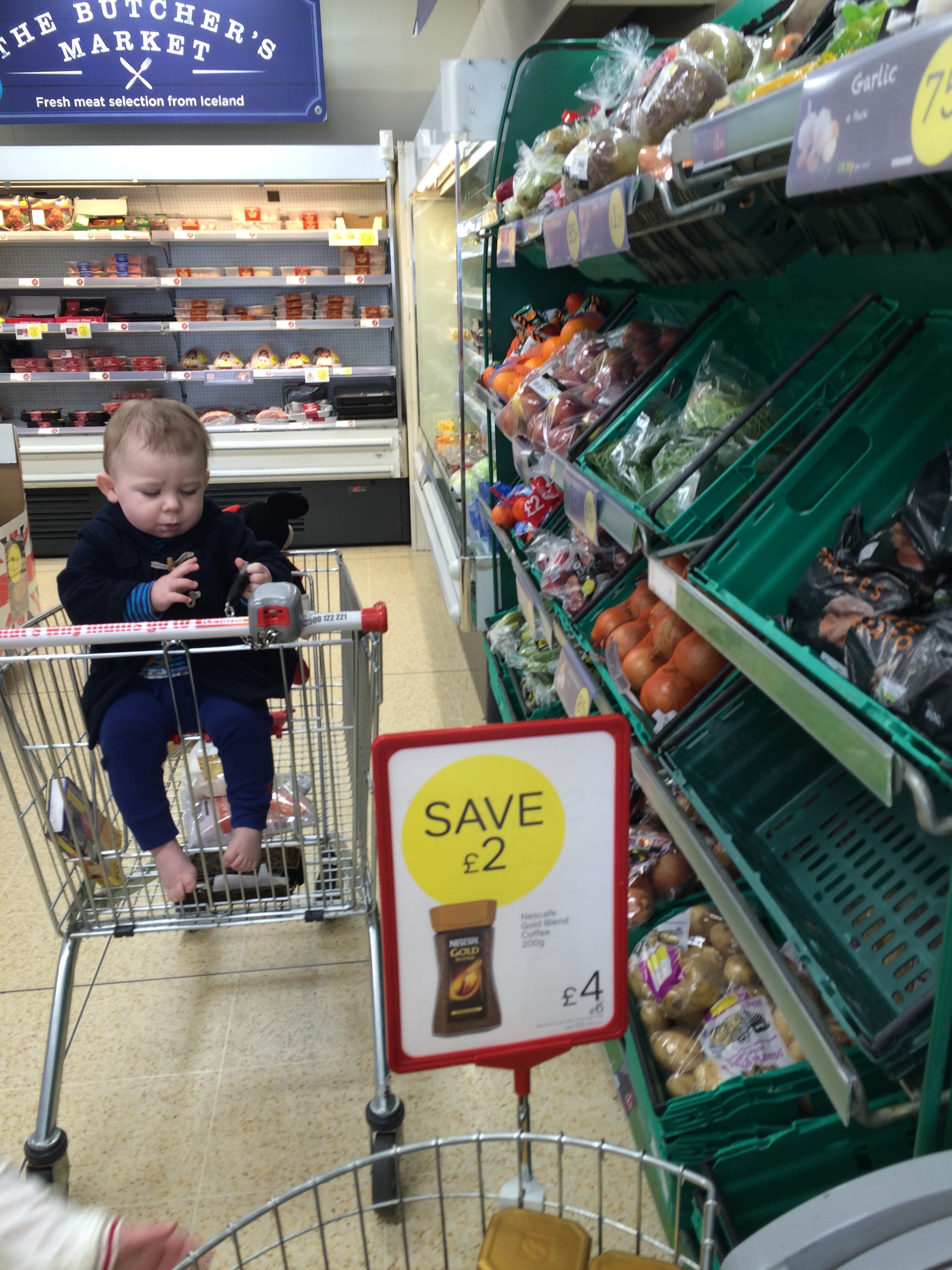 The first thing which surprised me was the selection of goods available. You could easily do your weekly shop there.
They sell a good range of fresh vegetables, dairy and fridge fillers as well as dried goods, nappies and alcohol.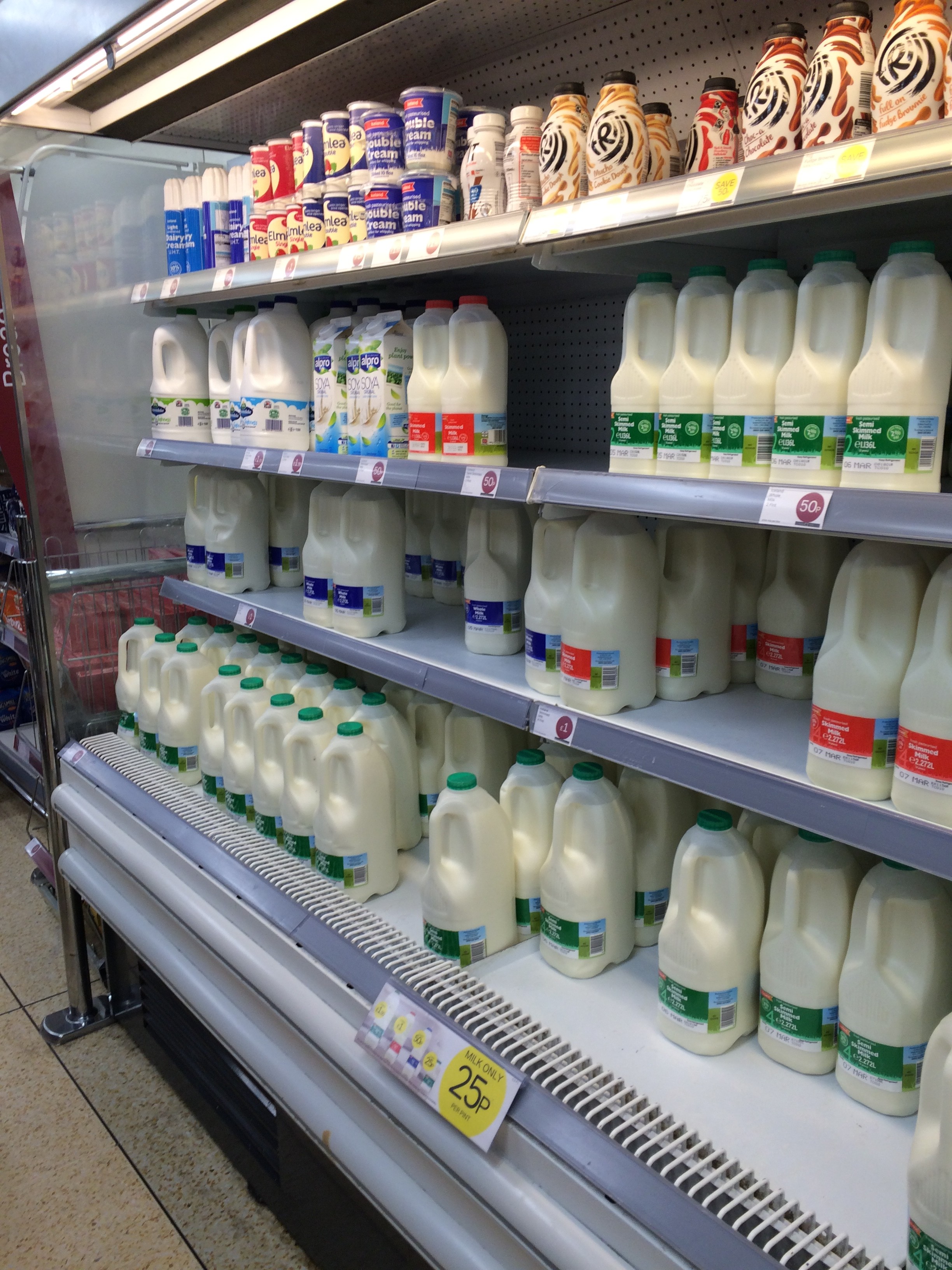 They also stocked a large range of super foods like asparagus spears, lentils, quinoa and other grains in ready made sauces and mixtures making getting pulses into the bellies of you family easy.
There were also frozen breads and pastries which go straight from freezer to oven so even the worst baker could pass them off as their own-I got a corn bread which is one of my all time favourites.
I also spotted a range of diet meals like Weight Watchers and Slimming World.
They even do fresh frozen soups like hot and sour which looks just as good as the same from a Chinese restaurant.
I decided to opt for items I wouldn't usually get so, think Atlantic salmon fillets, frozen mixed peppers, curly kale, some ostrich burgers and even a toffee and pecan roulade.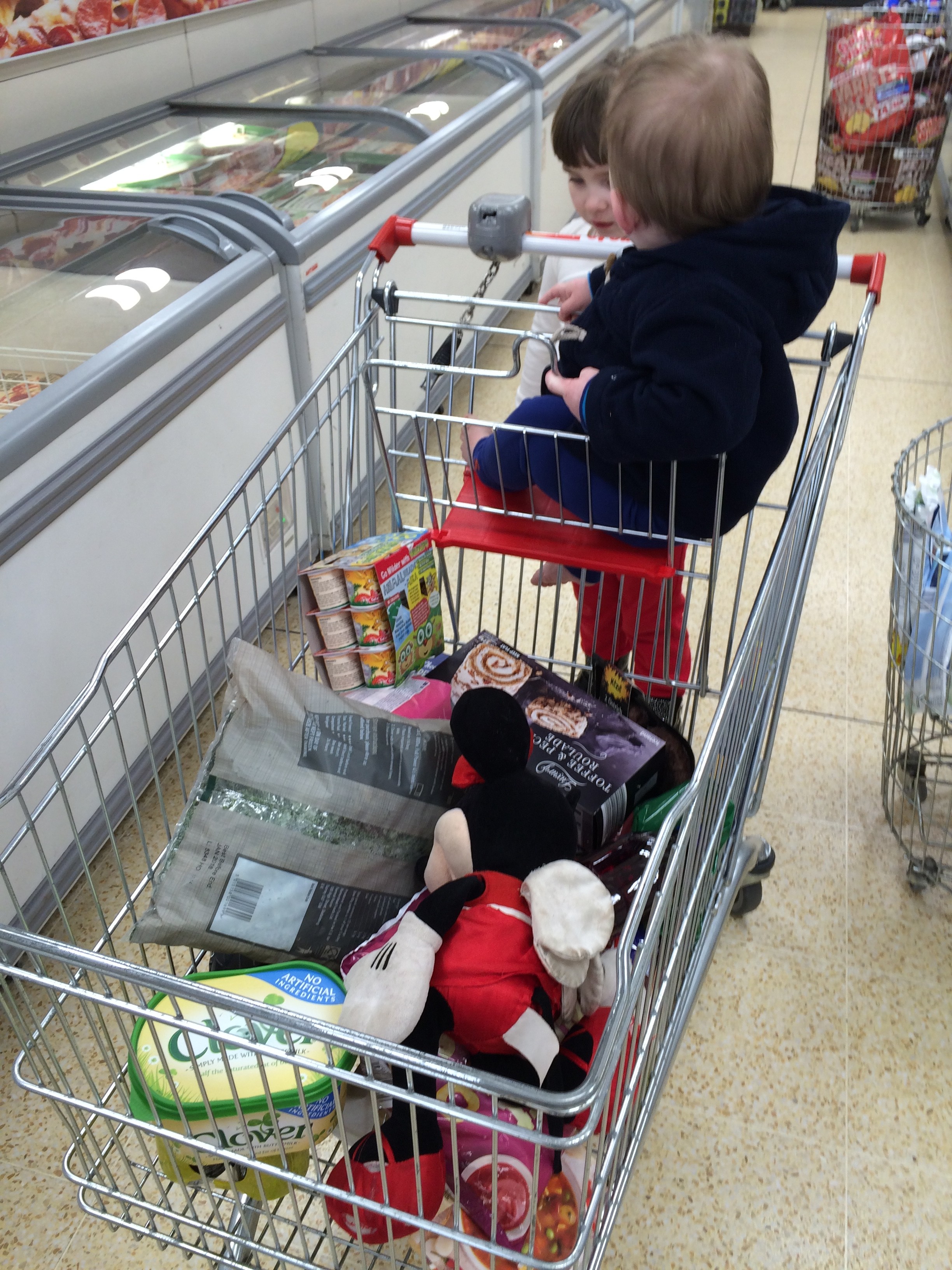 I was so impressed with my visit but the proof would be whether it met the seal of approval of my family.
On Monday, I hadn't got anything out of the freezer to defrost so I had a look at my Iceland goodies-many of which can be cooked from frozen.
I opted for a sunshine fish dish and the recipe went as follows:
I placed 2 Atlantic salmon fillets in an oven dish* and topped them with a good helping of Iceland's frozen mixed peppers and curly Kale. Then I added a tin of plum tomatoes, gave it a stir and popped it in the oven for 40 minutes. I served it with baby new potatoes and peas and I got the thumbs up from everyone.
We are all big fans of peppers and you honestly could not tell the difference between the frozen or fresh. The pepper cost £1 which I was really impressed with. If you think, three peppers in other supermarkets can cost over £1 and these will not only last longer, they will not go off-meaning less food waste and you will always have freshly chopped peppers at your finger tips.
This is the message that Iceland wants to get across. They want to challenge our preconceptions about frozen food.
Cost savings and convenience does not mean taste needs to be compromised and the fact that modern freezing methods mean natural flavours are retained in foods which also retains the nitritional value.
Busy mums like me, can call on Iceland to supplement our cooking and add foods from all of the food groups to our diets.
Iceland really proved me wrong.
Things like chicken nuggets, fish fingers and waffles are still stocked in their freezers-just like they are mine but they are joined by a whole host of amazing things that will make anyone's life just that little bit easier.
I am so impressed with Iceland. I will definitely be going back regularly.
*When I visited Iceland, if you bought two jars of Dolmio sauces, you got an oven dish free so my fish dish was even cooked in an Iceland dish!
**I was chosen by Iceland to represent them in this #PowerofFrozen challenge and we were given some vouchers to take part. All opinions are my own and I have honestly been won over.