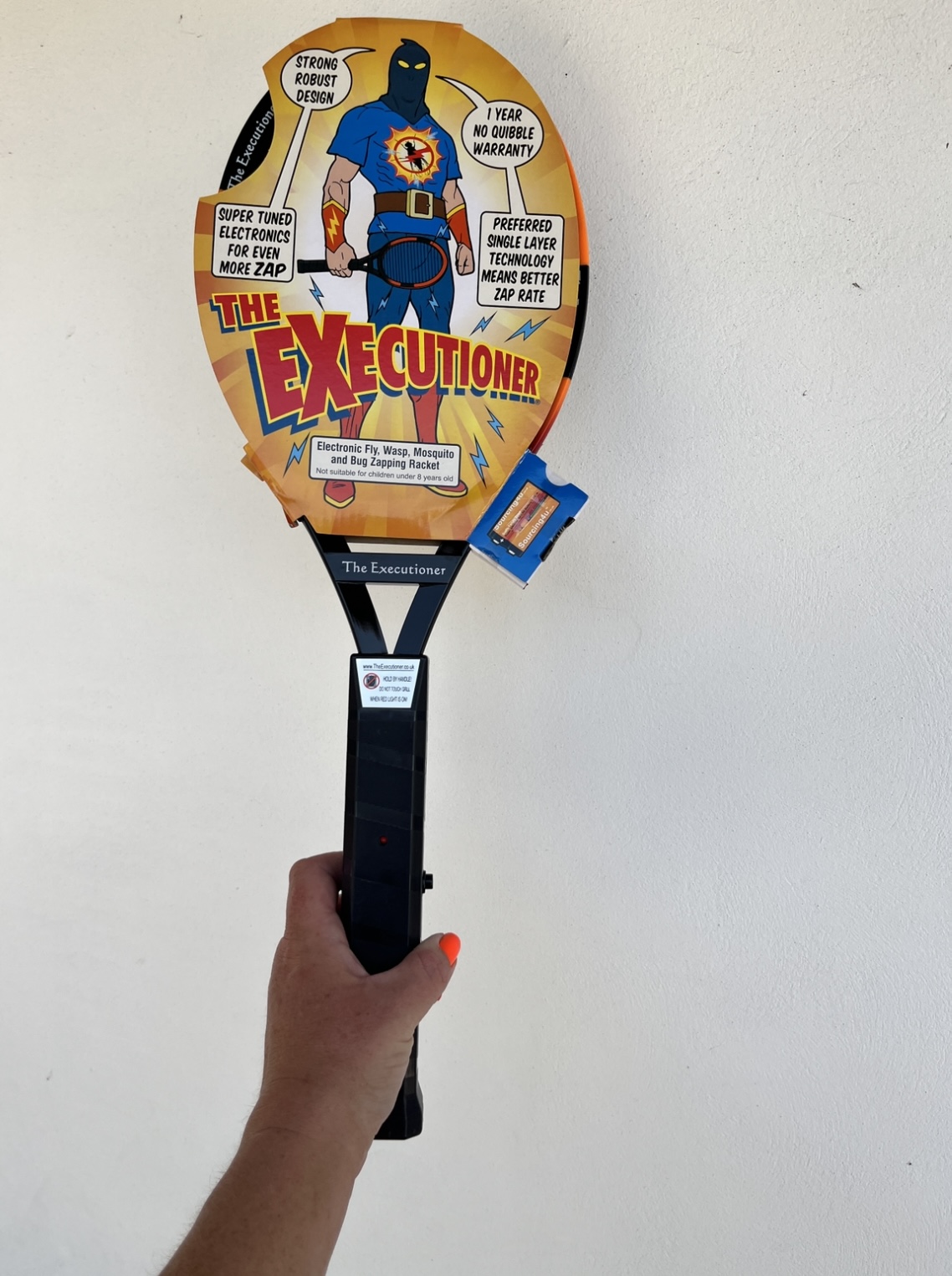 I don't think anyne would be surprised to see flies on a farm-especially in summer. To be honest though, even when we had cows, it wasn't bad.
Unfortunately though, a recycling site opened a while back not far from the farm and, in our opinion, since then we have suffered with actual swarms.
I started suffering from fly anxiety-we can't have doors or windows open and if the kids open the fridge I am paranoid flies will get in.
We have tried loads of fly swats over the years but, to quote my husband, "The Executioner is the best swat we have ever had."
It is electric (taking two AA batteries) and you press a button just as you aim the tennis shaped swatter and it zaps the flies into oblivion.
I do make an involuntary squeal every time it zaps but it is great fun to do and really does work.
It feels like a really robust product which we can tell will last for years and the long handle means you can really reach the blighters in high areas. There is also a two year no quibble warranty so if anything goes wrong with it, you will get a new one which I think is very generous and testament to its durability.
Due to its size, you could pack The Executioner if you are going camping and it can be used both indoors and out. 
There are three models of swat and you can get them in a variety of colours.
The name absolutely tickles me and the level of satisfaction at zapping the flies is infectious. While I normally wouldn't encouraging my children to play with electrical items, the love zapping flies with The Executioner as much as the farmer and I do. Thankfully (and unbelievably) they haven't used it on each other yet.
The Executioner we have costs £18.99 and is available on Amazon.
We were sent The Executioner for the purpose of this review but all opinions are my own.