So for this week's Great British Bake Off, it's bread. Now I don;t make bread-products very often. My 'full of effort yet little success' really comes into its own here.
I don't have a bread maker so it's good, old-fashioned kneading for me.
I decided to make something that the whole family enjoys.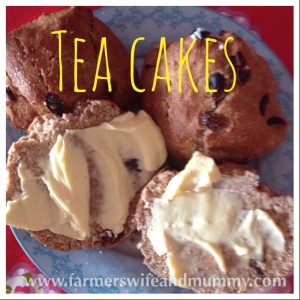 I used a Paul Hollywood recipe. What could go wrong with instruction from the king of bread?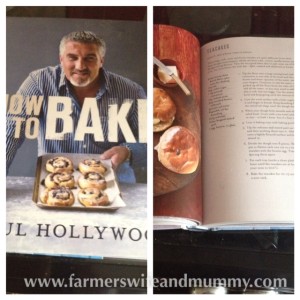 So I followed the recipe to the letter. Or so I thought.
I will admit the first time I let the mixture rise it was ok.
I didn't have strong bread flour so just used ordinary and the only dried fruit I had was children's little packets by Goodies which, once Boo saw them, she had to have them.
So off to the shop I went to buy more dried fruit.
After kneading for what seemed like an eternity (ten minutes), and leaving to rise for three hours, you then added the fruit and kneaded again. Which I did.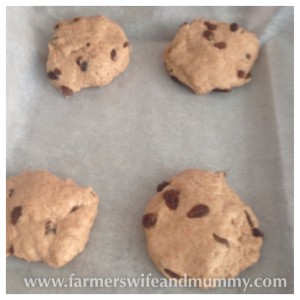 They still looked normal going into the oven and, when they came out, granted they seemed to have the texture of a scone rather than a tea cake, I consoled myself with the notion that they would taste fine.
This, my friends is where the problem arose.
Hubster and Boo know the score now that photos have to be taken for the blog before they can tuck in and they duly waited.
I was so excited to try one and Hubster had the first bite. He didn't say mmm.
So I bit into mine.
'What's in them?' he asked. 'Is that salt?'
I took another bite to make sure.
Yes that's right. I thought the 10 grammes of sugar Mr Hollywood suggested seemed a bit much so I planned to use less.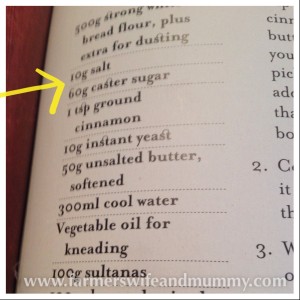 The only problem was that I must have used five grammes of caster sugar and 50 grammes of salt.
Oh the shame.
I was totally gutted.
I am blaming baby brain but it really was the oldest mistake in the book.
What should have been a tasty tea cake, became expensive and time consuming chicken feed. I even worried that the hens would be running for the water trough.
So if you just look at my photos and imagine them sweet instead of salty, you will get the right idea.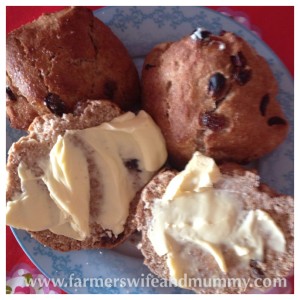 I could have lied to you but this is baking in the front line and, I think if I was taking part in the show, I would definitely be going home this week.
Oops.