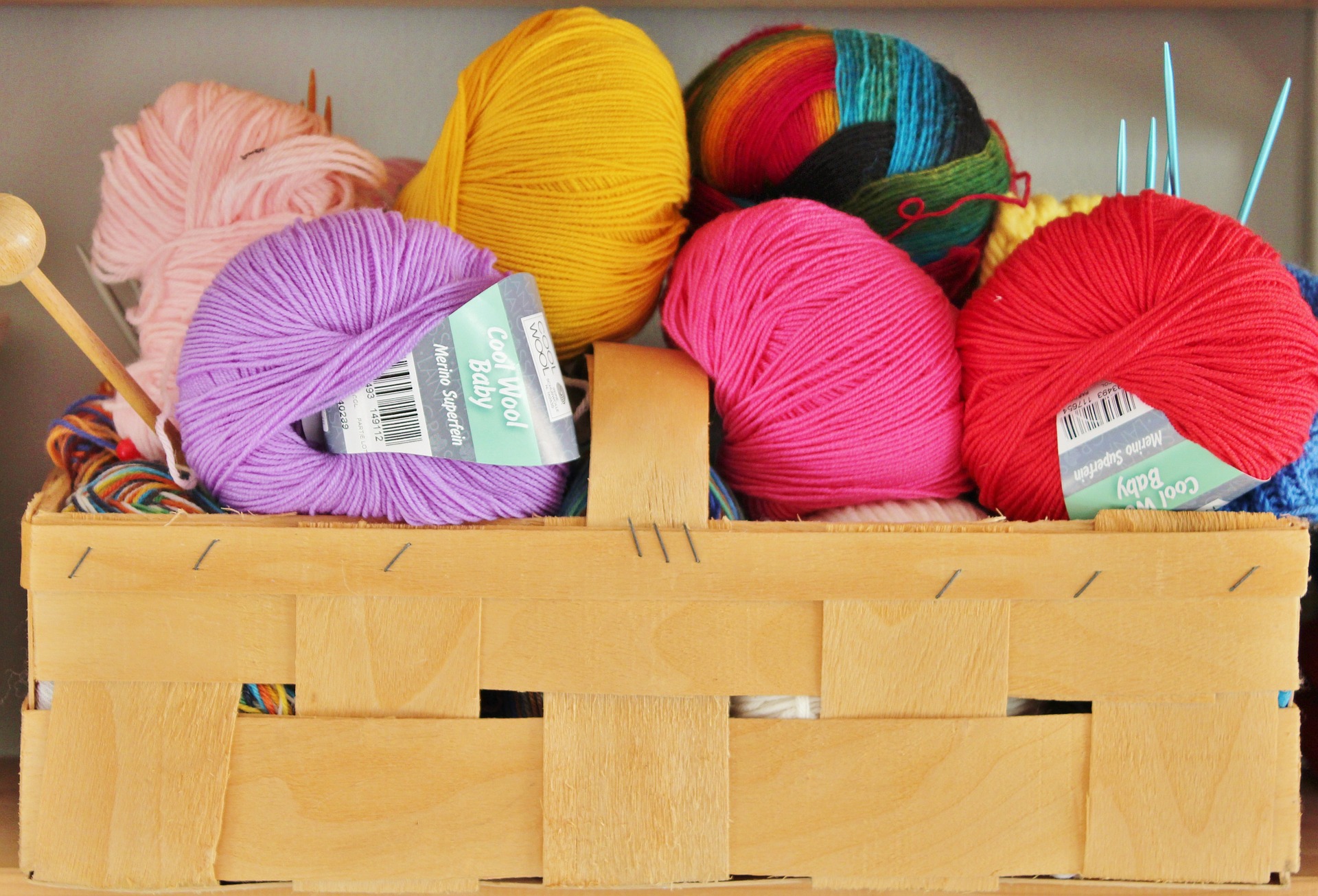 My paternal grandmother is the reason behind my love of wool-long before I married a sheep farmer. She was always knitting and I remember getting one go those little dollies with pegs on the top which started my relationship with yarn.
I imagine I was about seven when she started to teach me to knit with needles. Dropped stitches were the order of the day and my Nana always had to cast on and off for me. It wasn't until I was probably an adult that I finally managed to do that.
I'm not saying my endeavours were always a success. My tension in most projects is hit and miss. When I was pregnant with my first child, I knitted a little baby hat. It fitted my husband. I never give up though.
I once knitted a Nativity set. It was terrible and then I saw a gap in the market for knitted food after knitting some for my daughter. I knitted a whole market stalls worth of little knitted peas and carrots and sold them on eBay for the grand total of 50p.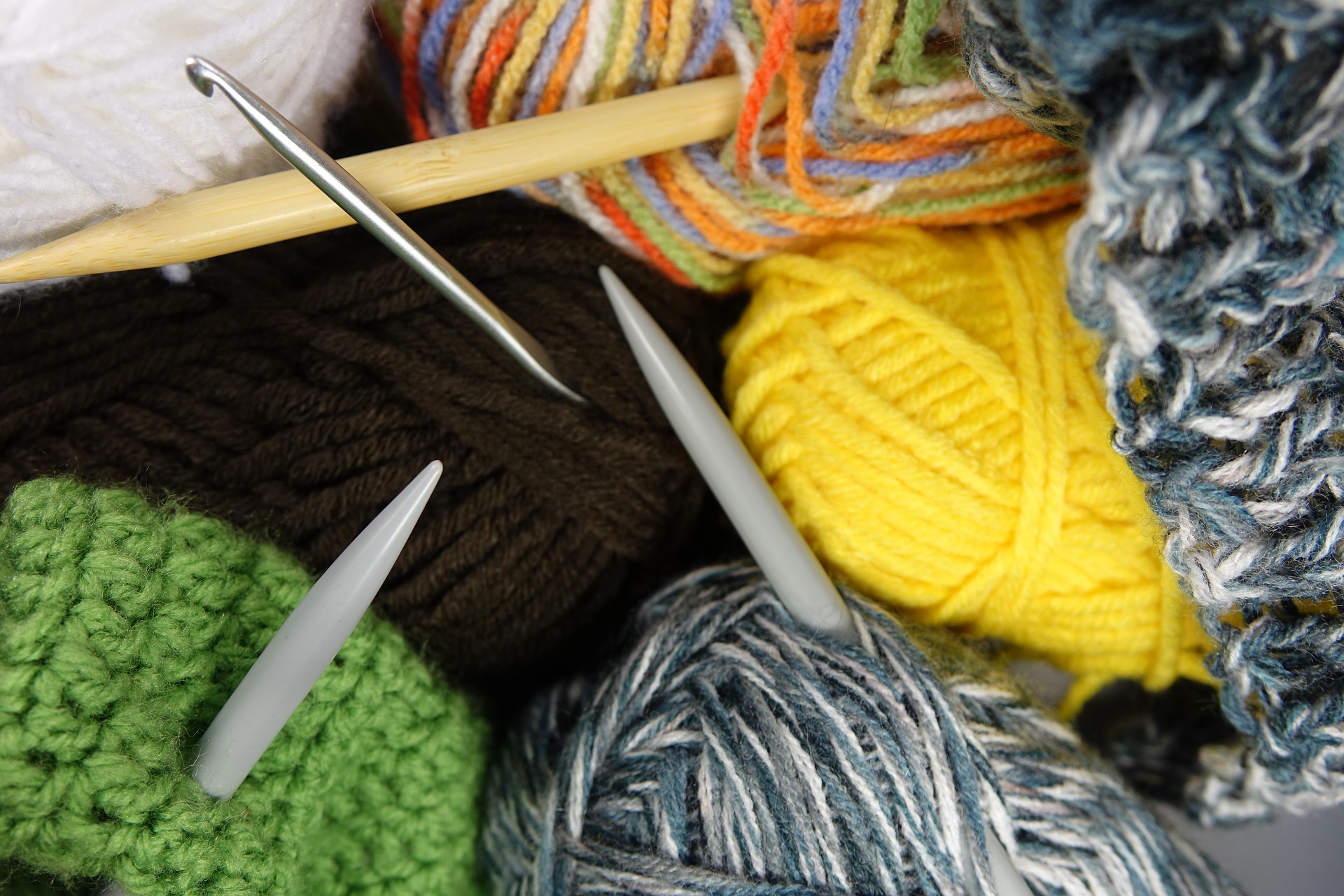 My million was not going to be made in wool.
For the most part, I go through phases. Last year I knitted loads of little chickens to cover Easter eggs and the children still play with them and a set of knitted peas in a pod.
So my latest endeavour is crochet. Even my knitty-Nana had trouble with that but a granny square blanket is something I really want to make so, hot off the heels of my New Year goals for 2019, I booked myself on a local course run by a lovely lady I met on Twitter of all places.
I have been practising daily and the children have been most amused to see me with a small ball of wool and a little hook in my hand in the most bizarre places-namely around the farm and in the garden in the bitter cold while I have been keeping an eye on them playing.
I have searched my wardrobe for a larger bag to fit my book in and a little make up bag containing a small ball of wool, pair of scissors and crochet hook so, whether I am waiting in the car to pick up at nursery, killing time when dancing is on or chatting with friends, my goals of reading more and learning to crochet are, so far on track.
My love of wool is nothing new here. Put me in a wool shop with colourful yarns and haberdashery treasures and I am one happy farmer's wife.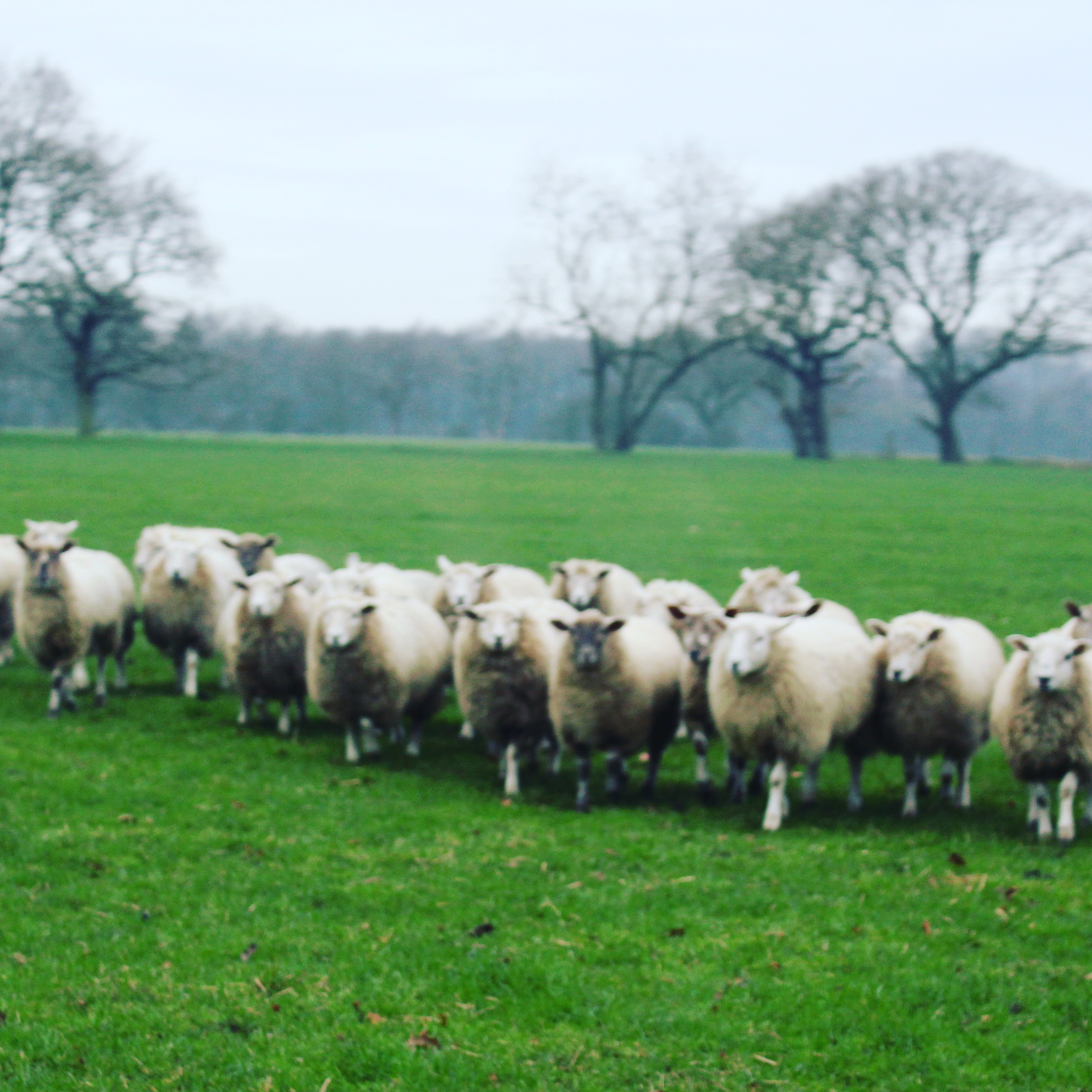 One day I might try and use our own sheep's fleeces. Our Romney sheep would make lovely yarn.