When toddlers get to a certain age, parents often wonder when is it the right time to put them in a bed.
Some cots turn into little beds and some people opt for an ordinary single bed. Whichever you choose, there is always the worry of the little ones falling out.
We rushed with Boo in my opinion. I know some people put one year olds in a bed but, at two, I wish I had waited with her. It took a good 18 months of putting her back into bed and comando rolling out of the room once she was asleep to get her to actually stay in the room.
Like most parenting things, I learnt my lesson and, with G, I have been in no rush. My theory is, if they climb out of the cot three times, then it is time for a bed.
With G though, even at almost three, the sleeping bag he loves to wear hinders any leg over the cot situation and I have been happy to continue.
Our problem I though that at some point, he is going to have to move to a bed and, he will eventually be sharing a room with his little brother so it would be easier if we just had one bed and one cot in there rather than a bed and two cots.
We therefore took the plunge and got a Summer Infant bed rail.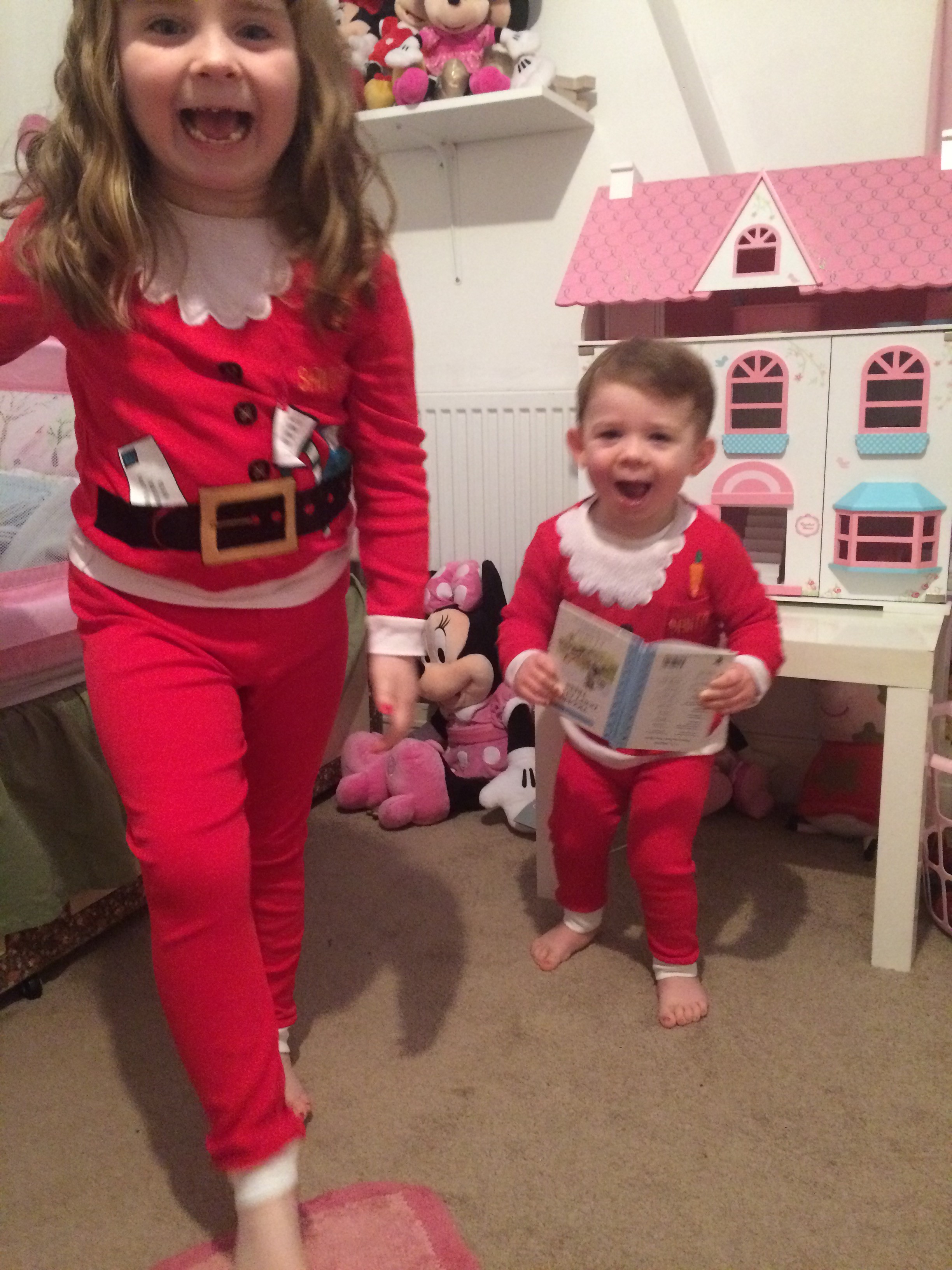 This is the third one we have owned. Boo had her first one at two when she transitioned from cot to cot bed. They really do give you reassurance that you won't hear a thud in the night and find a frightened child on the floor.
We used it for a good few years until we thought she had stopped falling out of bed and gave it away. You can just see it in the picture above from last Christmas.
Unfortunately, last year, she started falling out of bed again so obviously we choose the brand we had used before and off I trooped to buy another.
When we thought about putting G in a bed, it was Summer Infant again who we turned to but this time we choose blue rather than pink.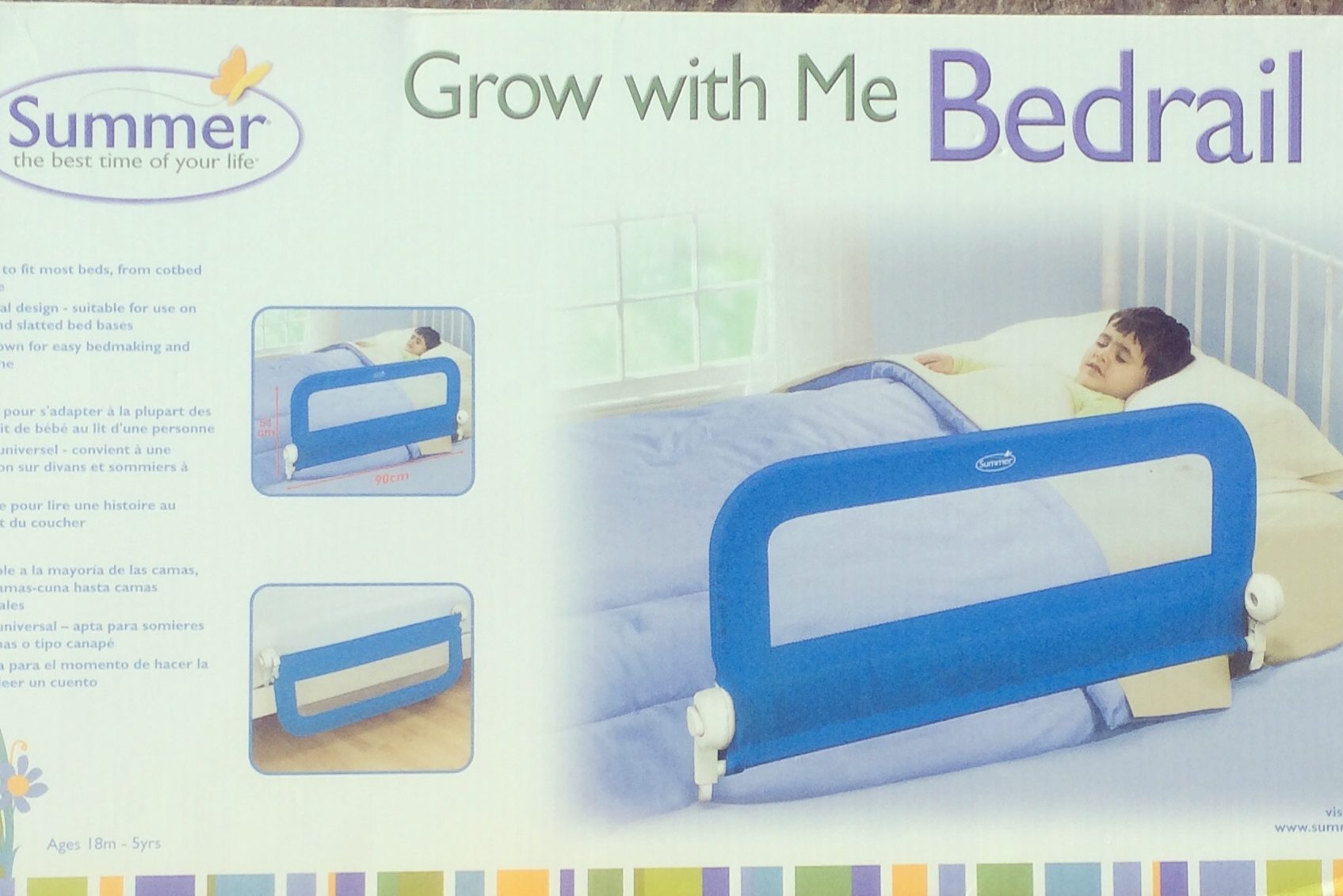 It is the same sturdy design.
I must admit that Hubster and I are not very good at reading instructions and neither of Boo's two opened so she still has to crawl into bed from the bottom.
We have learnt our lesson again though and instructions were fully adhered to for G's-even if we did have a little helper.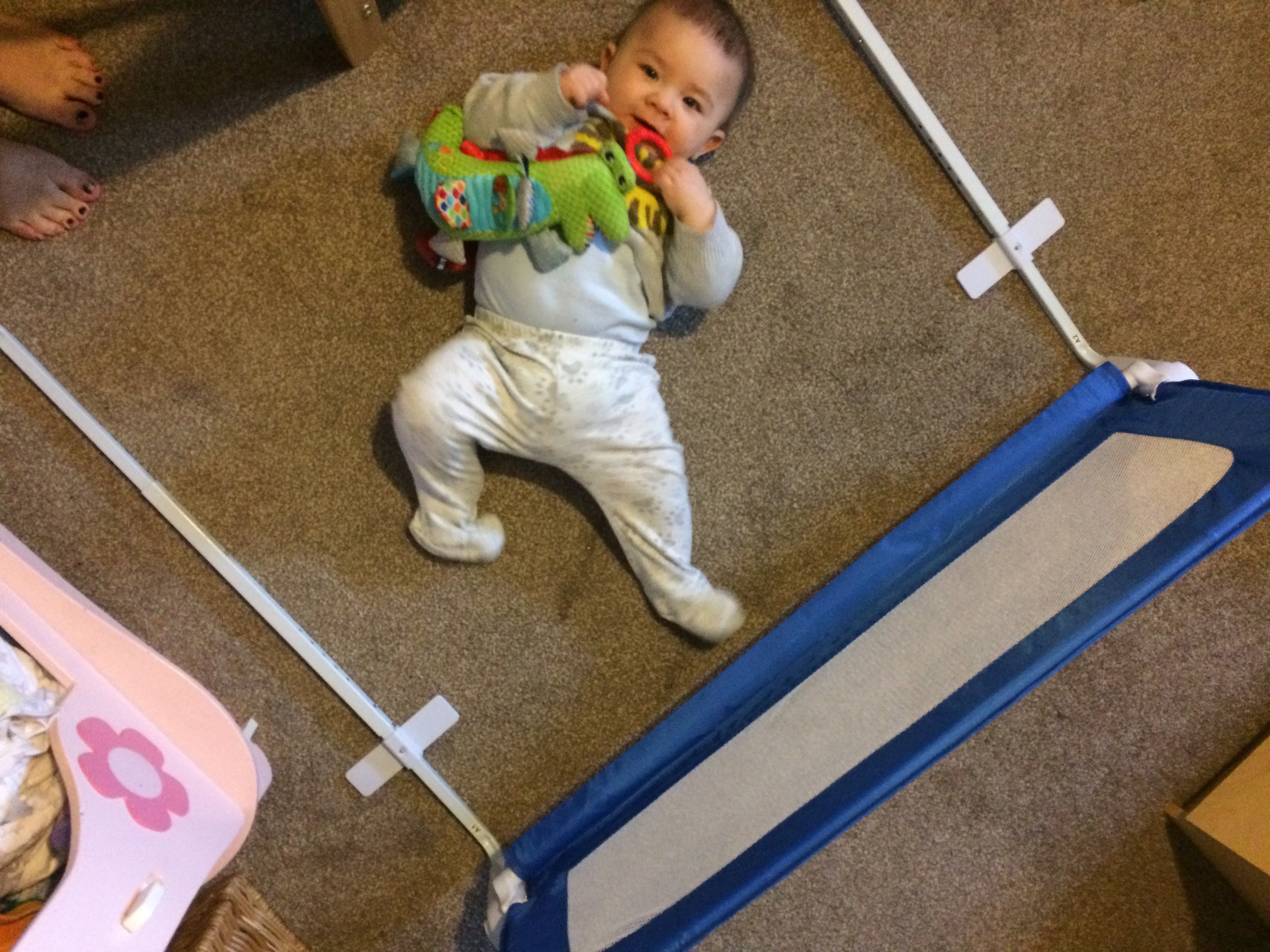 The guardt is perfect. It is the same sturdy bed rail we know and love but with the added option of folding down when the bed is not in use-simply because we read the instructions.
It is peace of mind and gives your child a sense of security whilst sleeping.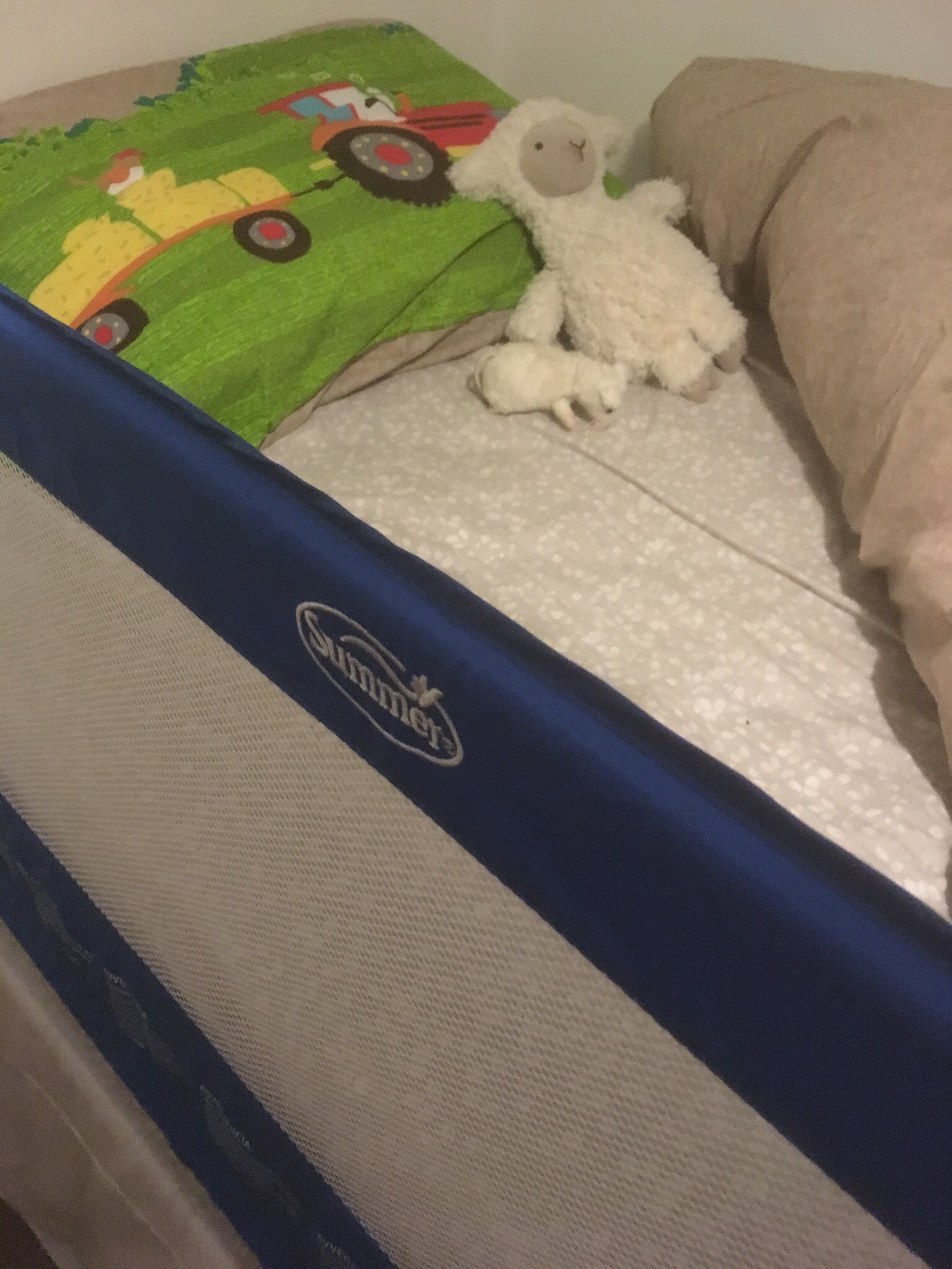 Everyone gets a good night's sleep.
I just wish someone would invent something to keep the covers on him as, at the moment, we are back to a sleeping bag because G kept waking up cold. The hat on his head is his latest craze and he won't take it off.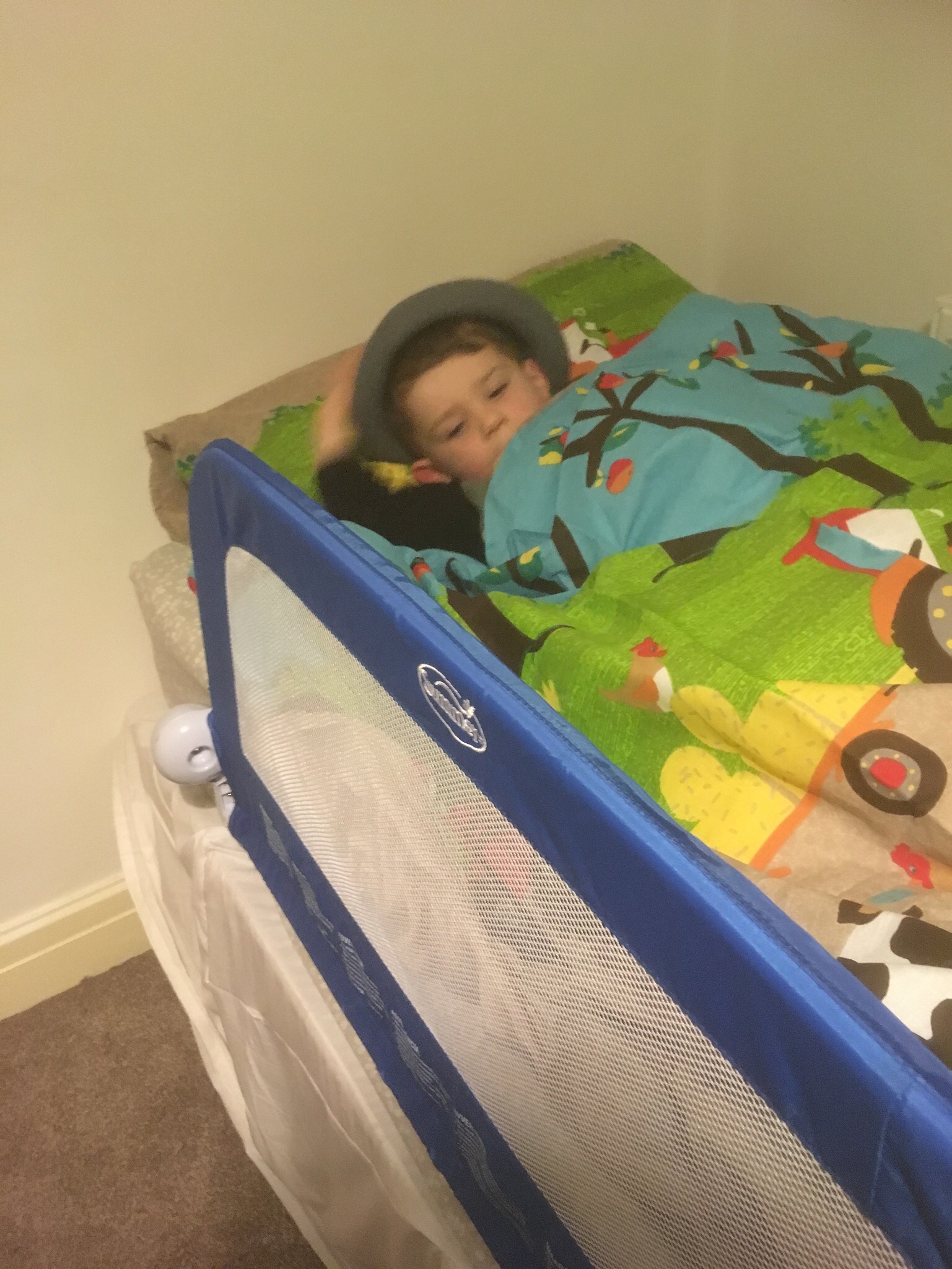 What are your top tips for transitioning from a cot to a bed?
*The Summer Infant Grow With Me Bedrail retails at £24.99. If you prefer the bed in the centre of a wall (rather than against it) there is an option for a double rail too. We were sent the bedrail for the purpose of this review but we did buy the two pink ones and we would buy them again when the time comes for Baby J.