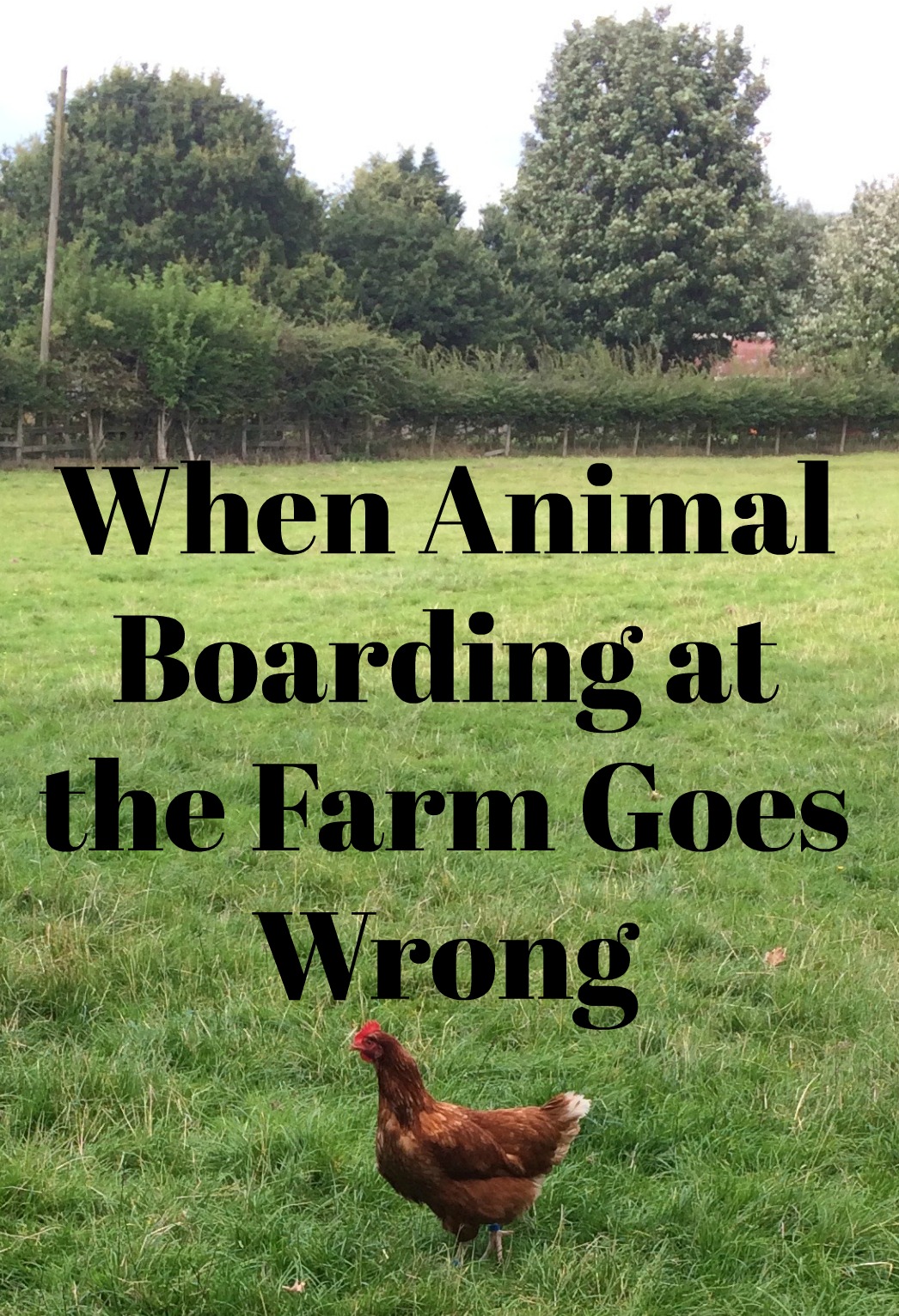 When you live on a farm and can't take holidays, you become very popular.
Especially with people at your children's school.
You see, finding your nearest farmer's wife who has a problem with saying no means everyone's dog, cat or hamster can be sent for a fortnight's holiday at the farm and have just as good a time as the owners sunning themselves in Mallorca.
Our latest guests were two hens, amusingly named Hulk and Ironman who were hatched by my daughter's class two years ago.
We took some of the chicks too but we have so many hens that, unless they are a fancy breed, I can't tell the difference.
Hulk and Ironman came to stay for just over a week.
Just over a week of sleeplessness for me.
You see in the week, despite not seeing a fox for months, one of my black pekins got carried off which, under normal circumstances I would have been quite upset about.
During the chicken boarding? I breathed a sigh of relief that the fox's choice had not been one of the holidaying hens.
For the whole week, I was constantly going to the field to seek out the two chickens with leg rings on. It was like head counting my kids one million times a day.
The owners were clever to put the leg rings on. Or so I thought.
On the day they were due to collect the animals, Hubster caught the chickens in the morning as they came out of the coop.
The two with the leg rings, I said.
I just put them straight into the carrier for the people. They did remark that one was lighter and I was a bit disgruntled, promising that I had fed them.
I then had a missed call about an hour later.
Turns out one of my hens had a leg ring on too. Goodness knows where from but Ironman had been swapped for one of my ladies and the lightness mentioned was down to colour not weight.
Another sprint to the field ensued to check that the holiday was just a delayed flight rather than a plane crash via Mr Fox.
And breath.
Ironman had just decided she liked our field too much.
Moral of the story is say no.
Unless the people agree for you to have them again in a month's time for a weekend away.