What makes you an adult?
According to trusty Google, an adult is a human who has reached sexual maturity.
I suppose having children can make you an adult but, when you hear of 11 year old's having babies, I don't think that is totally the right definition.
I remember when I moved in with Hubster and I got a Next Directory. That made me feel like an adult, silly I know.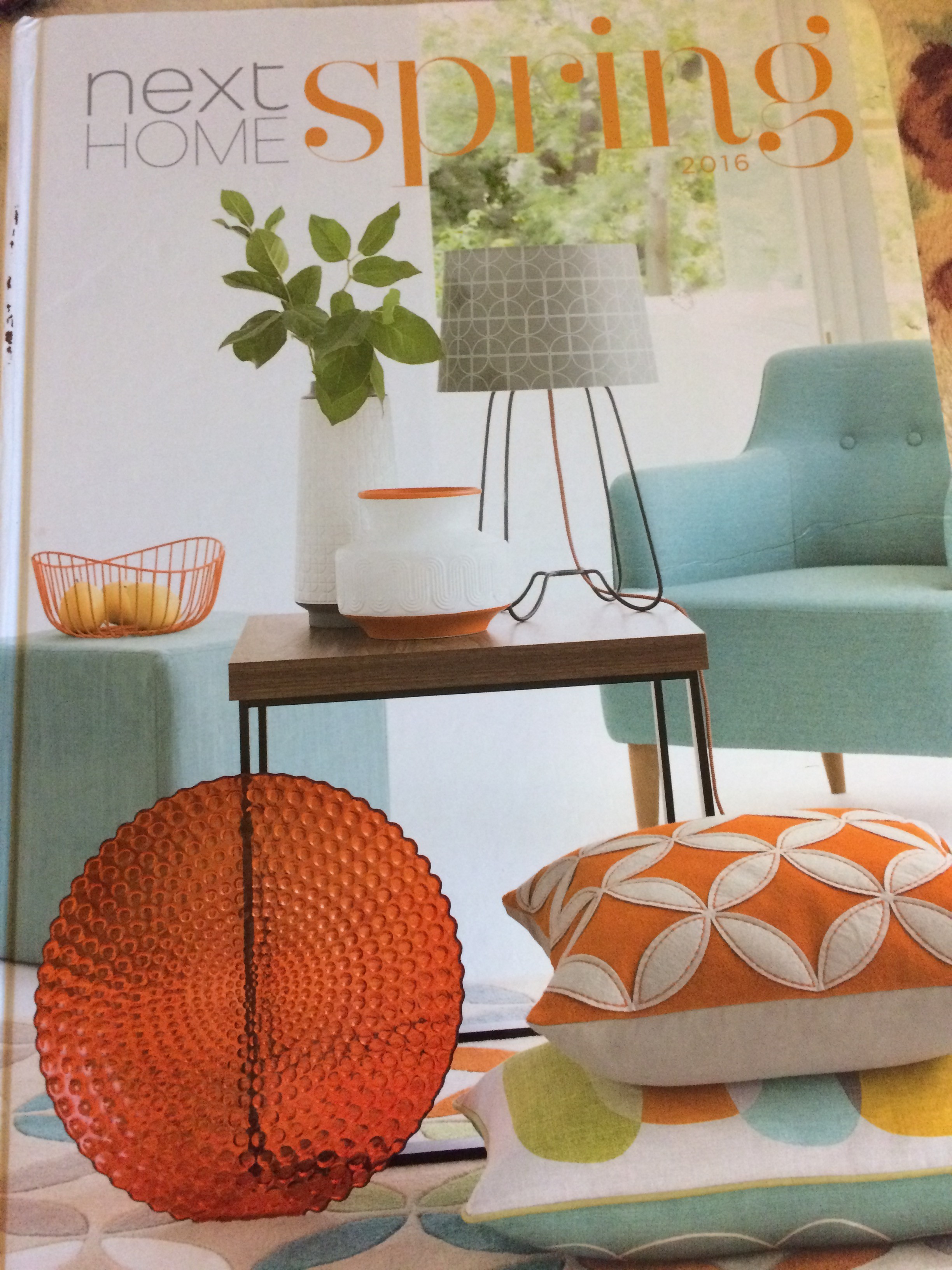 Not quite as silly as when I got a chest freezer a couple of years ago. That really did make me feel like an adult.
This week, I feel has been the pinnacle of my coming of age.
We are now proud owners of a matching dining room set.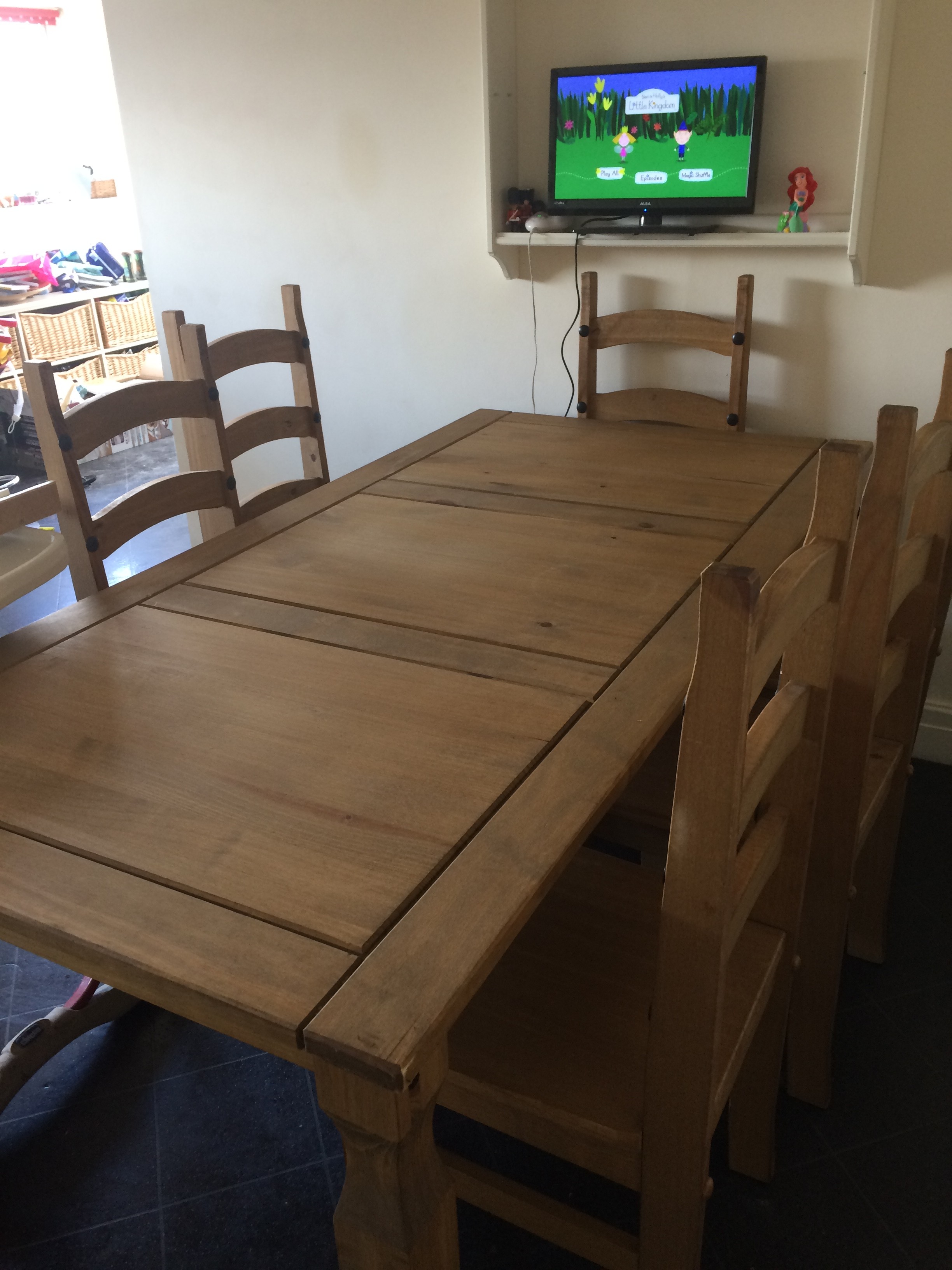 I know.
When we moved in together, I bought four kitchen chairs off eBay and stripped the paint, painted them in an off-white egg shell paint and recovered the seats.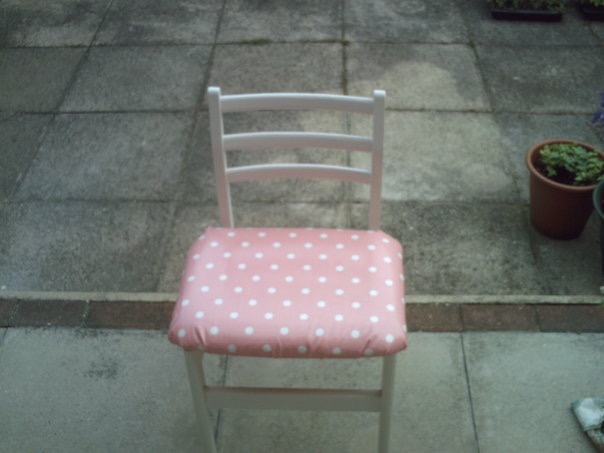 The table was also a 99p eBay find.
When we moved to the farm, I bought a 5×5 foot table, again off eBay and, had to drive up a canal tow-path with a trailer on the back of my car actually believing we would be splashing into the canal at any moment.
We do have a large kitchen and the table was brilliant. It seated eight people no problem and I did love it. It was also great for parties.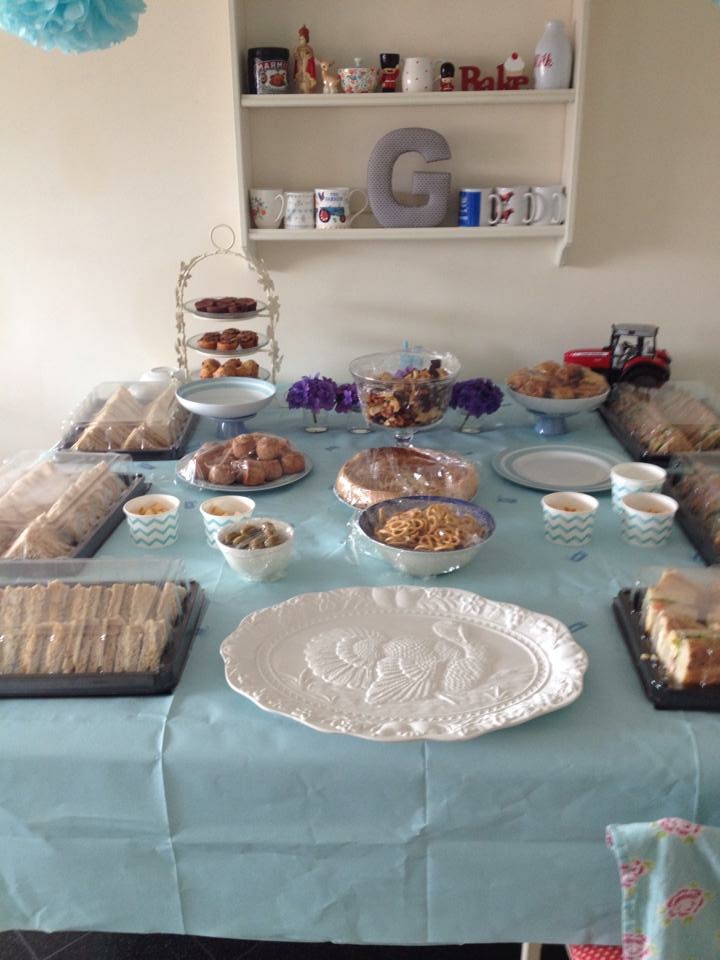 Passing any condiments was a problem. Asking Hubster for the pepper required one or both of us to actually get up from our seats and it took up a fair whack of the kitchen.
The other night, Hubster remarked he had seen a table on our local Facebook Buy it, sell it, swap it page and should we get it?
As he was offering to pay for it, I messaged the sellers right away.
We went in both cars one morning and ended up meeting a lovely, lovely lady and came away with a beautiful dining table, six chairs and erm… a console table too.
I even went back a couple of days later with my mum as the lady was having a car boot sale and, not wanting to let a bargain go away (she had impeccable taste), I bought quite a few items from her, including this incredible clock with a swinging pendulum. I truly believe we have made a new friend too.
Some people turn their noses up at buying second hand but I love it. If the items are over a certain age, it means no one will be able to copy you-similar to when you buy a top in Primark and keep it hidden in your wardrobe for six months.
So this week, not only have I been beyond excited about going to pick up our new clock, I have also, inadvertently become a proper adult.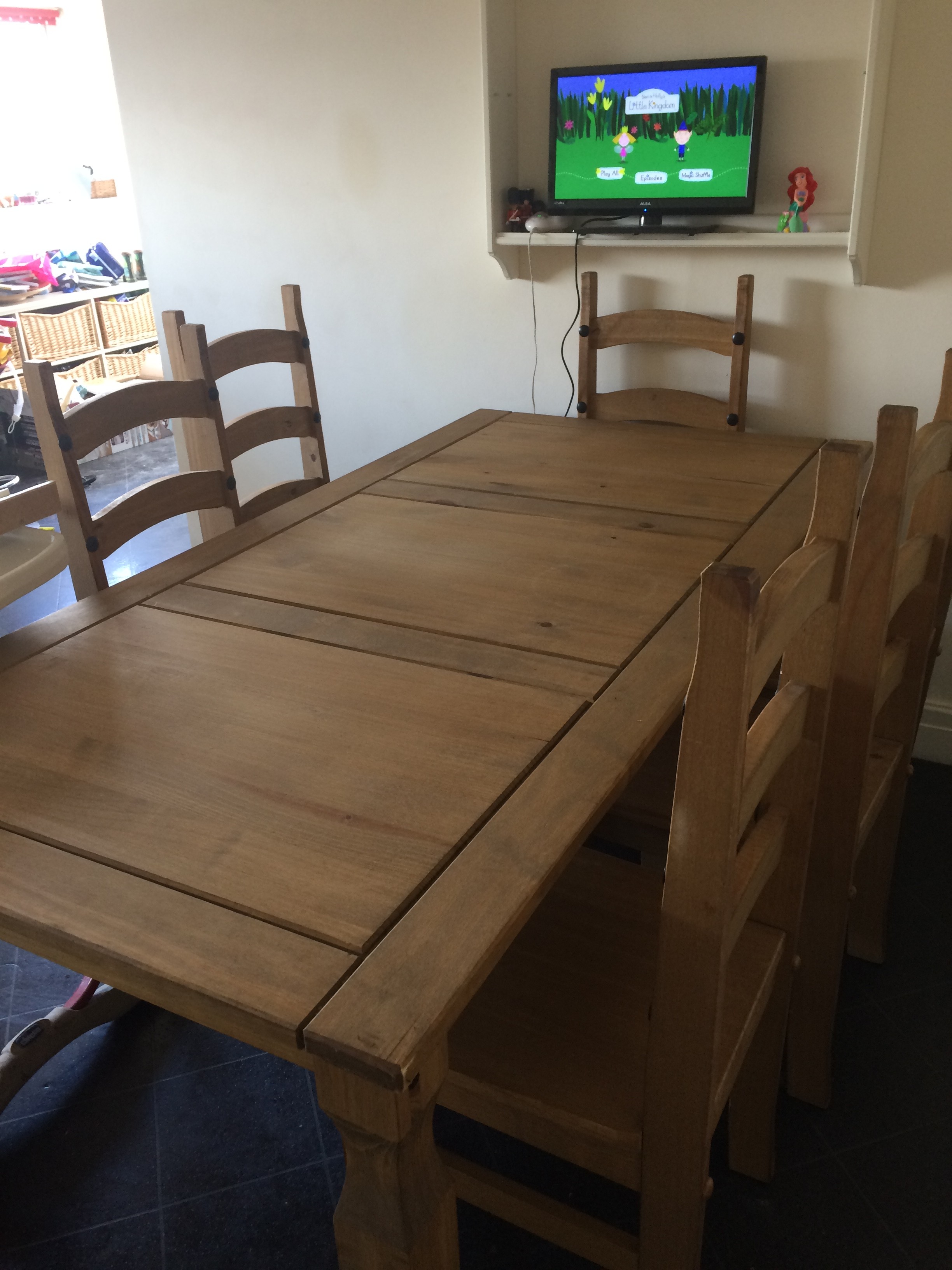 We have a matching dining table and chairs for the first time, ever.