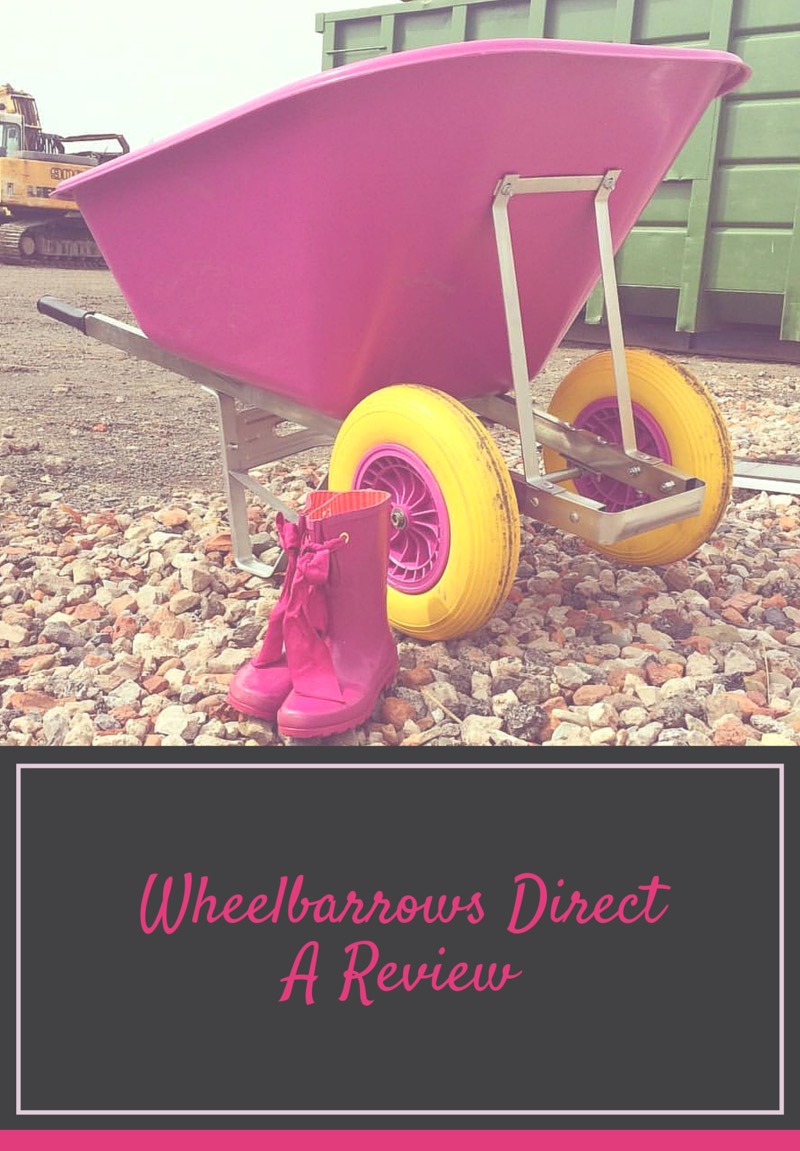 Farm equipment can be a bit dull to me. It's all mucky green, dull yellow or faded red. Not the tractors, obviously, they are always shiny but other equipment, like wheelbarrows, for example are just plain old boring.
Since the school chickens moved into their new coop and the battery hens arrived, I had been shifting muck, feed and bedding with an old wheelbarrow someone had left in one of our sheds.
We are also helping to look after two miniature Shetland ponies called Peanut and Marmite in yet another bid to get Boo to like horses.
I soon found out why the boring wheelbarrow had been discarded.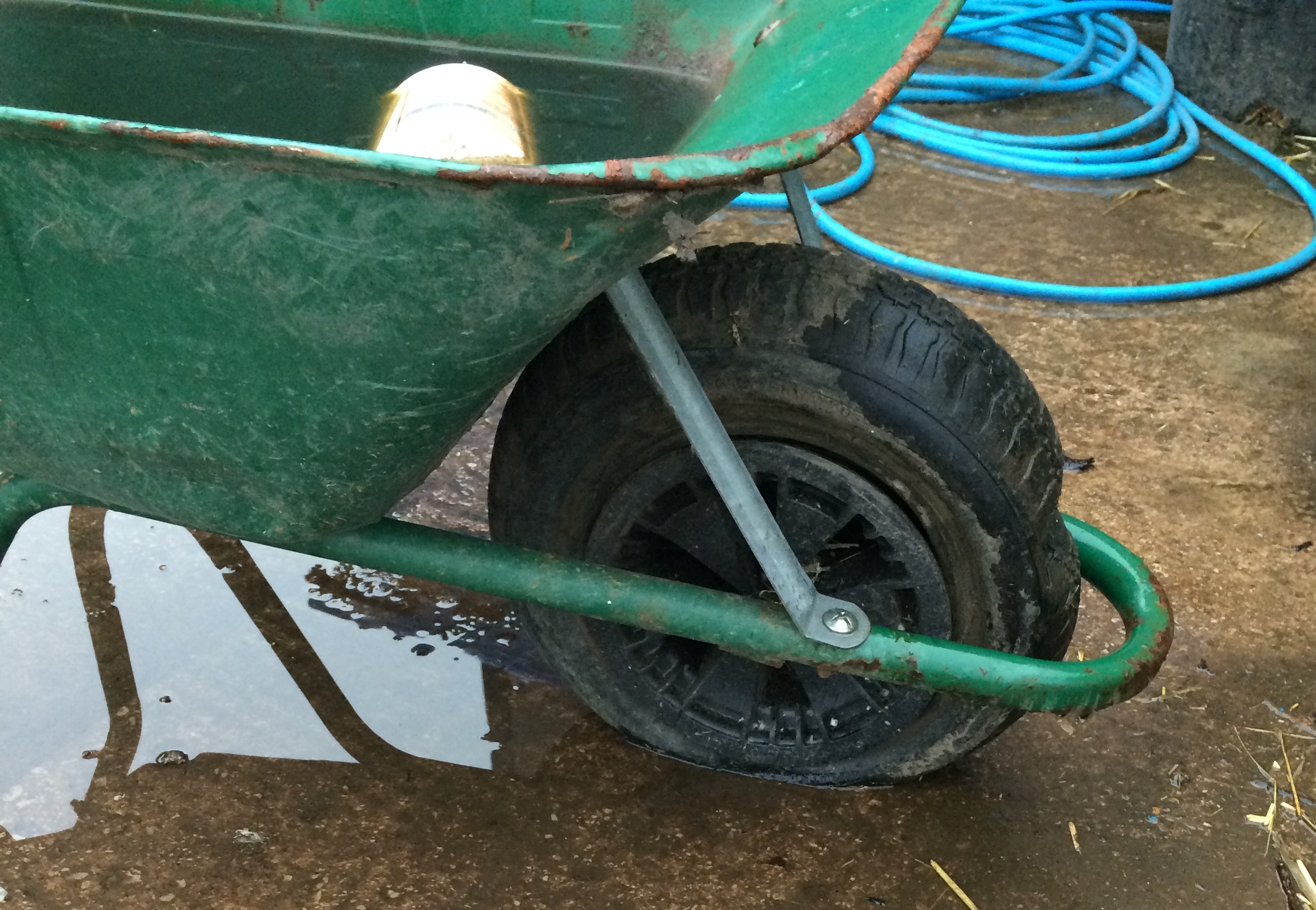 It had a puncture so bad that I actually pulled a muscle in my arm carting shavings.
I was really fed up.
Then I remembered entering a competition on Facebook to win a wheelbarrow.
Wheelbarrows Direct first caught my eye because of the array of amazing colours available. From red, orange, blue, yellow, green (not mucky in the slightest) and, wait for it….PINK!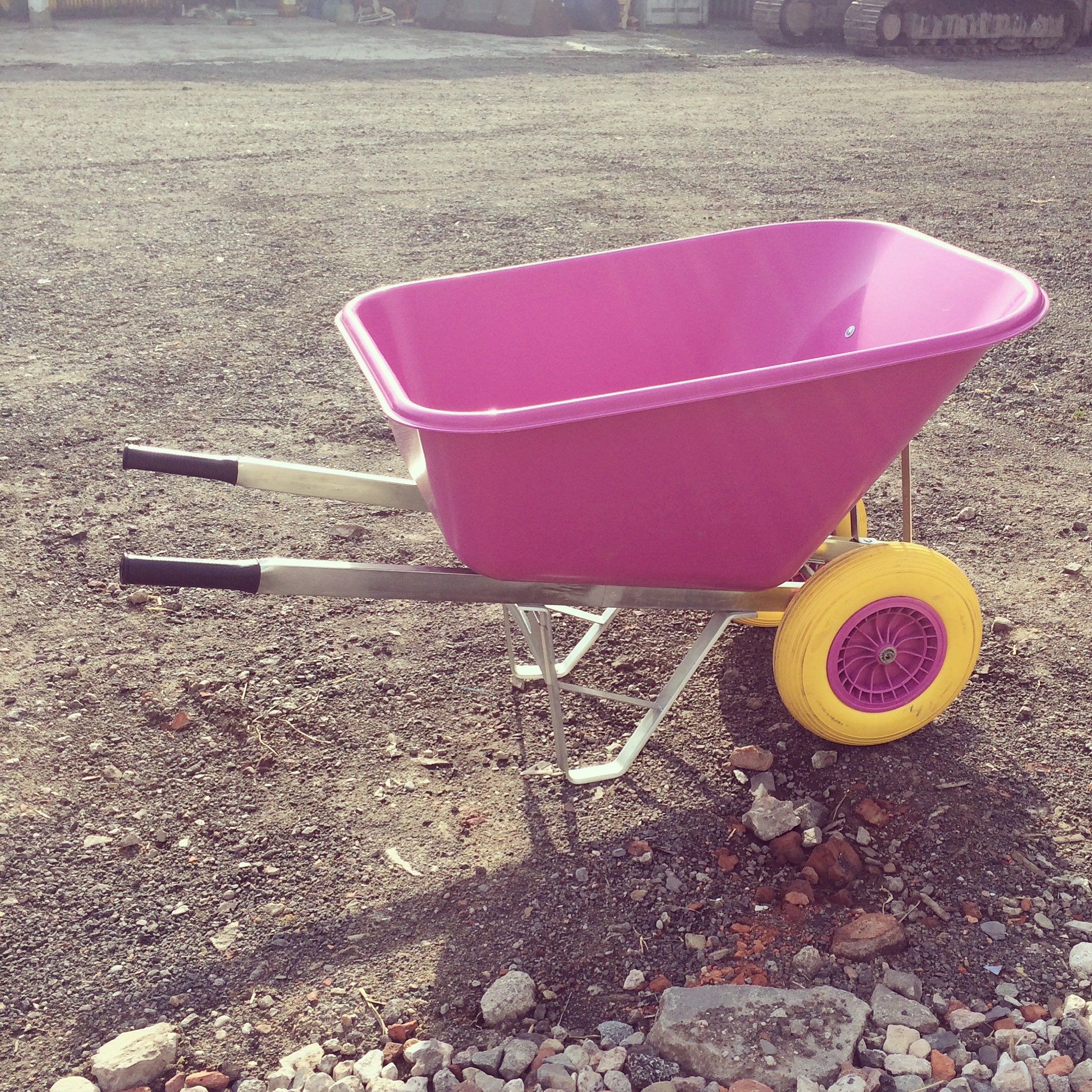 I was in awe.
They looked perfect.
After more digging around (I love all the puns) more, I discovered all Wheelbarrows Direct barrows feature puncture proof tyres. All my troubles were over.
Ordering is easy. You can either do it through the Wheelbarrows Direct website, by email or telephone.
My wheelbarrow came the next day and the delivery driver was lovely. I was round the other side of the farm at the time and Hubster sent the driver over. When I found out what was being delivered, I squealed with excitement.
When it came out of the van, I could not believe it. It was literally, the biggest wheelbarrow I have ever seen.
I opted for pink because it is my favourite colour and the other good bit for me is that there was no putting together involved. Each wheelbarrow from Wheelbarrows Direct is already built. How good is that?
Despite the massive size, the fact that it is made from lightweight plastic means that is actually easier to push than the tiny tin one I was using.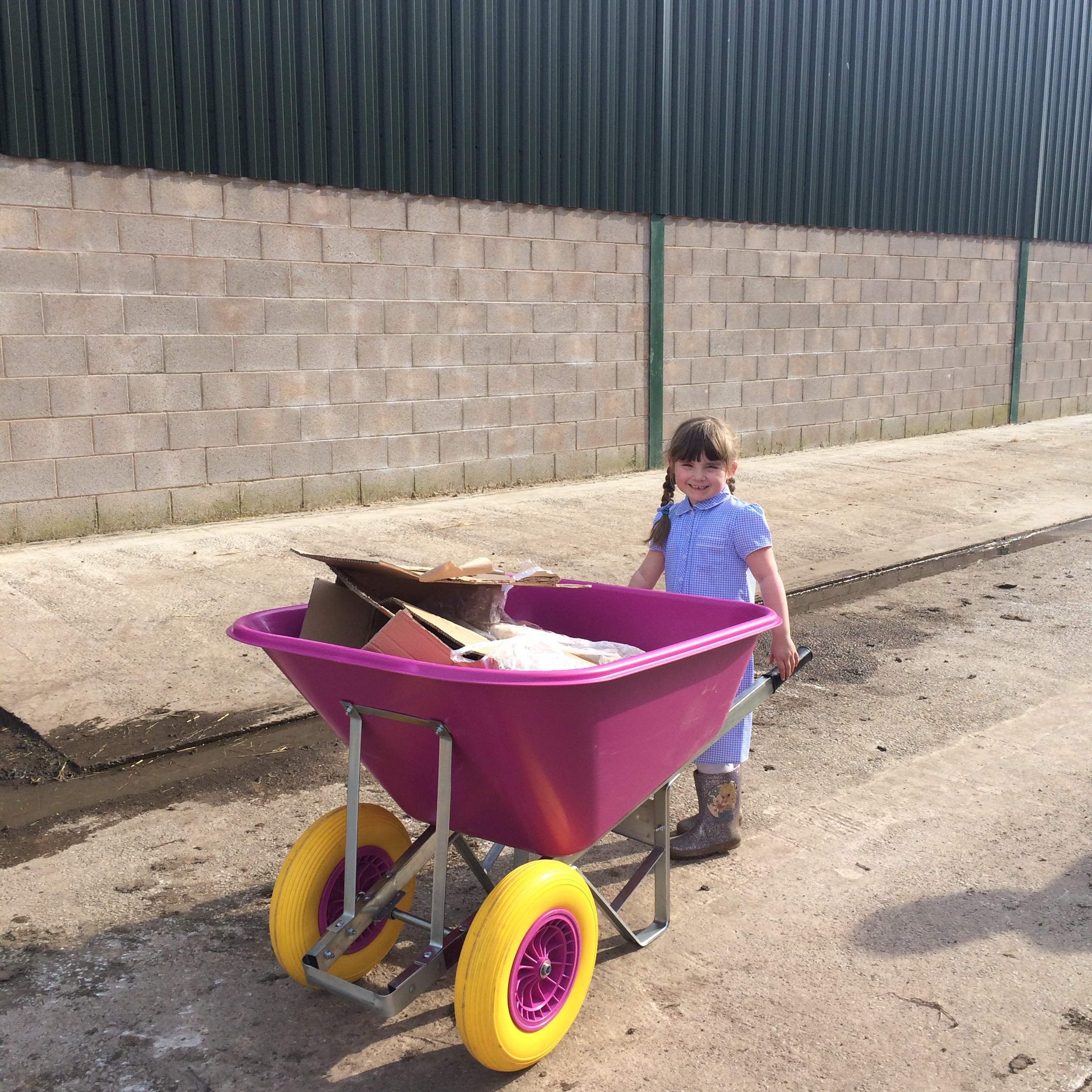 So far, I have used it to transport a chicken coop from one side of the yard to the other.
As an exciting ride for the children.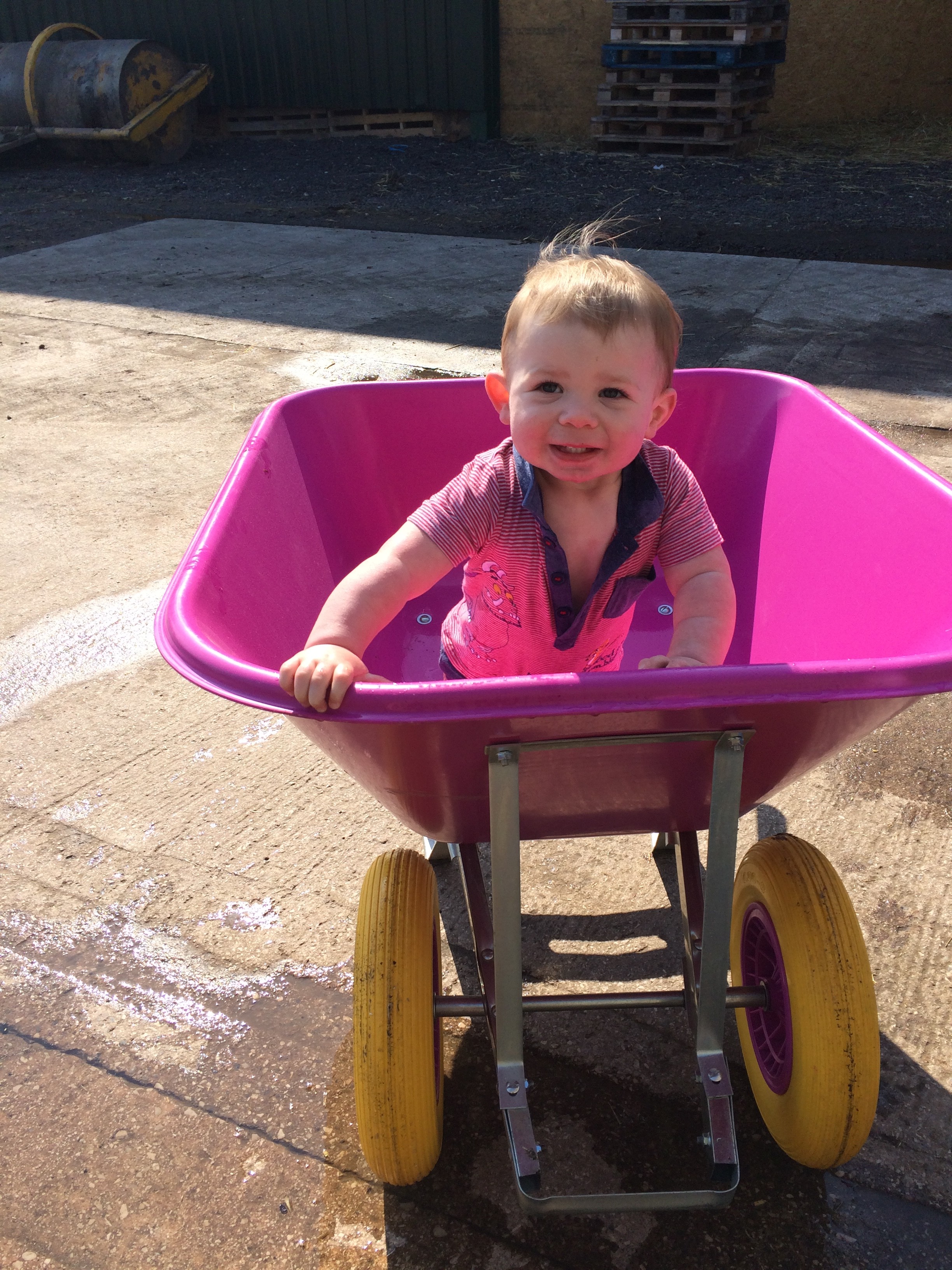 To transport 60 kilogrammes of chicken feed from my car to a shed.
As well as using it to much out the animals.
It is amazing. It really has brightened up my life and lightened the load.
Even Hubster was impressed.
The 200 litre wheelbarrow costs £115 including VAT and delivery which is cheap in comparison to other wheelbarrows.
If space is at a premium, there is the option to buy a 120 litre version for £80 and a 90 litre one for £65.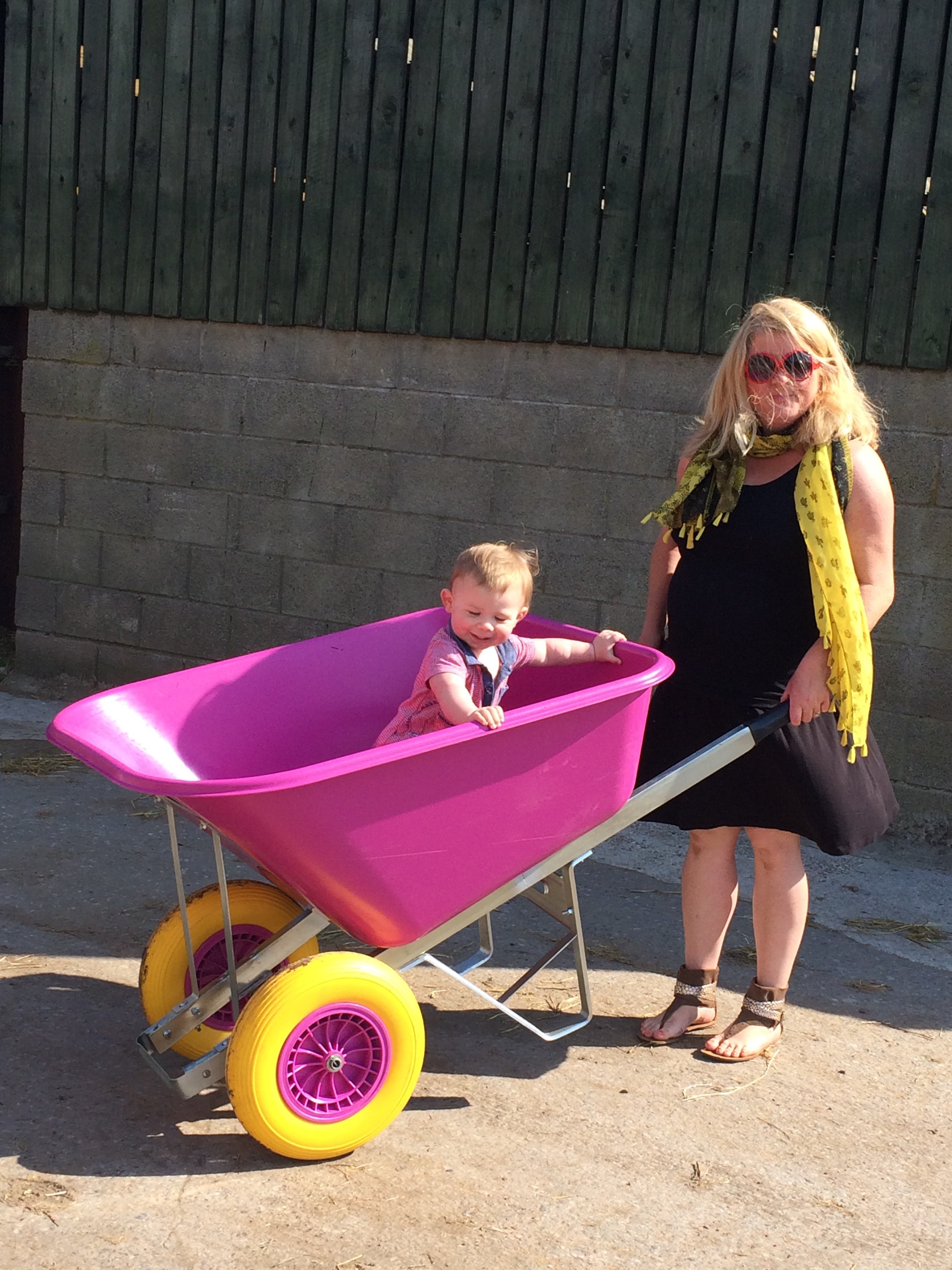 Both sizes are suited to large loads, especially equine waste, as well as moving equine bedding within the yard. The plastic tubs don't react to the toxic substances commonly found in equestrian yards which is great but I honestly think Wheelbarrows Direct barrows are equally suited to anywhere a wheelbarrow is used from farm, garden or allotment.
Life can be dreary enough. Perk up your pickings with a beautiful wheelbarrow from Wheelbarrows Direct.
Wheelbarrows Direct is a family business with three generations of the same family working hard together.
Please check out their website, Instagram, Twitter and Facebook accounts as they frequently run competitions and offers.
I am so pleased with my pretty pink wheelbarrow. Why not treat yourself?
*We were sent the wheelbarrow by Wheelbarrows Direct for the purpose of this review but all opinions are my own.