Jeni Parsons lives on a farm in West Camarthenshire with her husband, Rob.
Jeni's is an interesting story as she came late to the farming world after re-marrying, taking early retirement and buy-in 11 acres and a derelict clom (mud) house in West Wales to begin Smallholding.
Neither of them had farmed before though they had both kept poultry and had longed to keep other livestock.
The deeds to the farm go back to 1624 and it has never changed shape in almost 400 years. In the early part go the last century, a family with 11 children and two orphans lived in the tiny mud house, made up of three rooms and a small space in the roof.
The tŷ  bach, (the loo) was down the yard.  For three years the house was derelict and the land spoiled by too many underfed horses before the couple bought it and began the long process of renovation. 
"Rob and I are in our 60s and both come from many years of keeping poultry but sheep and pigs and serious veg growing were new to us. 
"We farm to eat and live simply but well. 
"We draw from Permaculture principles but will adapt to what is possible.  We have been welcomed into this predominantly Welsh speaking community and have "come home". "
Jeni says they have no money for holidays but that they wouldn't want to go anyway and they share their now renovated home with two collies.
"We have no money for holidays but don't want to go anywhere else anyway."
The couple keep poultry for eggs and meat – geese, turkeys, ducks, hens and bantams.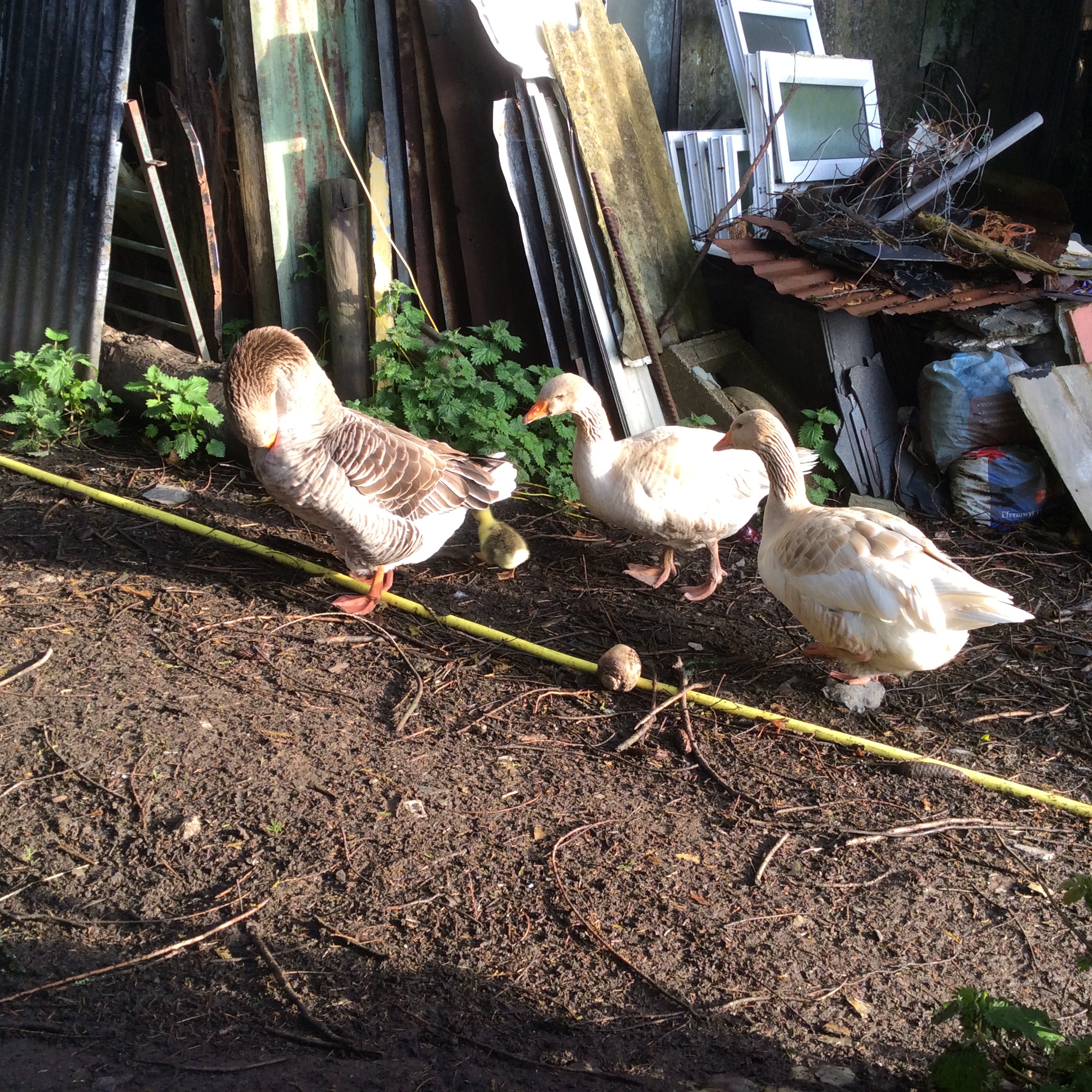 Recently Jeni has begun breeding Shetland ducks since they're a rare breed and wonderful characters.
"We keep sheep of various kinds and crosses – Shetland, Herdwick, Icelandic, and some Jacob crosses from our original sheep.
"We also keep two pigs from weaner to finish and the current ones are Oxford Sandy and Blacks," she said.
"All our livestock are simply to feed us so we try not to keep too many at once, and we only eat the males (except the pigs) and sell on the females to others to breed from.
They planted trees for coppicing when they arrived and fruit trees and bushes also. They have had a big polytunnel for a year now and that seems to be going well.
Jenni says she used the no dig method to prepare and plant in it and it has been an outstanding success.
"This year I'm planning to get a hive of bees. We use no pesticides, herbicides or fertilisers but graze the sheep, make compost and top the fields when necessary.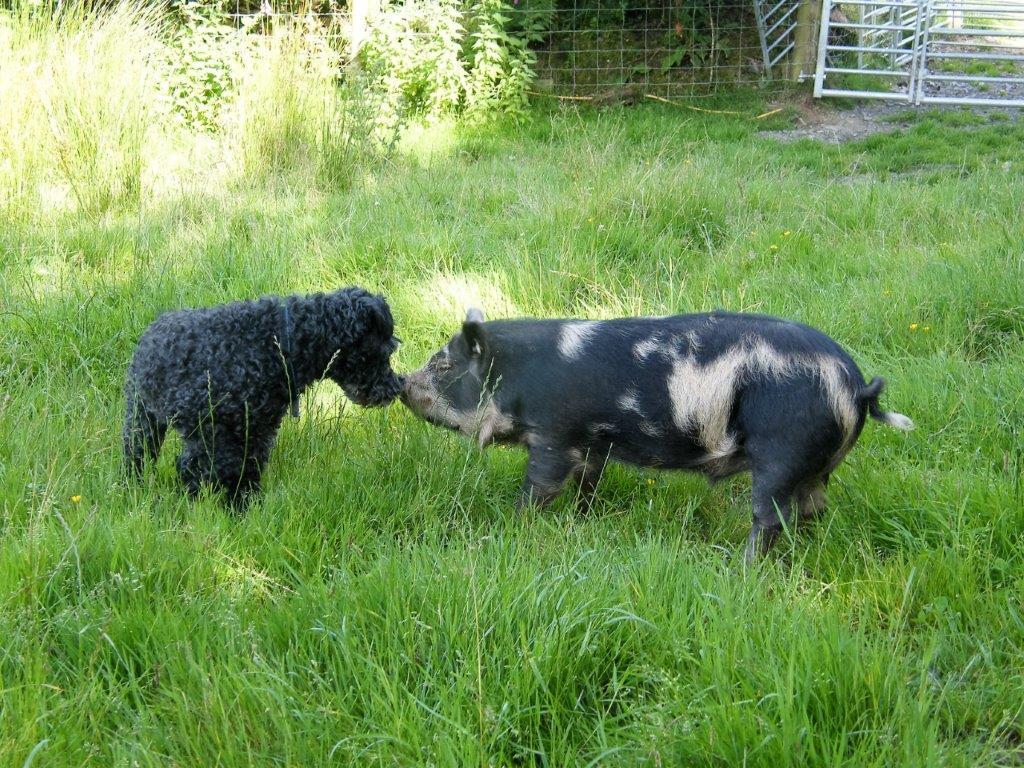 "We heat our tiny ancient house with a wood stove that provides hot water and a cooking surface."
Like most farmers, Jeni says livestock comes first but she is also a retired Anglican parish priest so she helps out locally when needed.
"I'm a volunteer with Tir Dewi, the farming support charity for Pembrokeshire, Ceredigion and Carmarthenshire, and fit in farm visits when someone needs help of some kind.
"Day to day, we live by the light and adapt as it lengthen and shortens. My husband is the fencer, woodcutter and general fixer while I'm the livestock person.
Jeni says climate change has already made it warmer and much wetter in West Wales than even six years ago. They try to live simply, without much petrol use, recycling or upcycling or simply reusing as much as we can, but it's a national and international issue.
Jeni hopes to remain fit enough to do what they do. She goes to yoga to maintain her flexibility and her husband is part of a walking group for the same reason.
Jenni is concerned about the impact of Brexit on their neighbours who have a middle sized farm which will be heavily impacted should the farm subsidies disappear.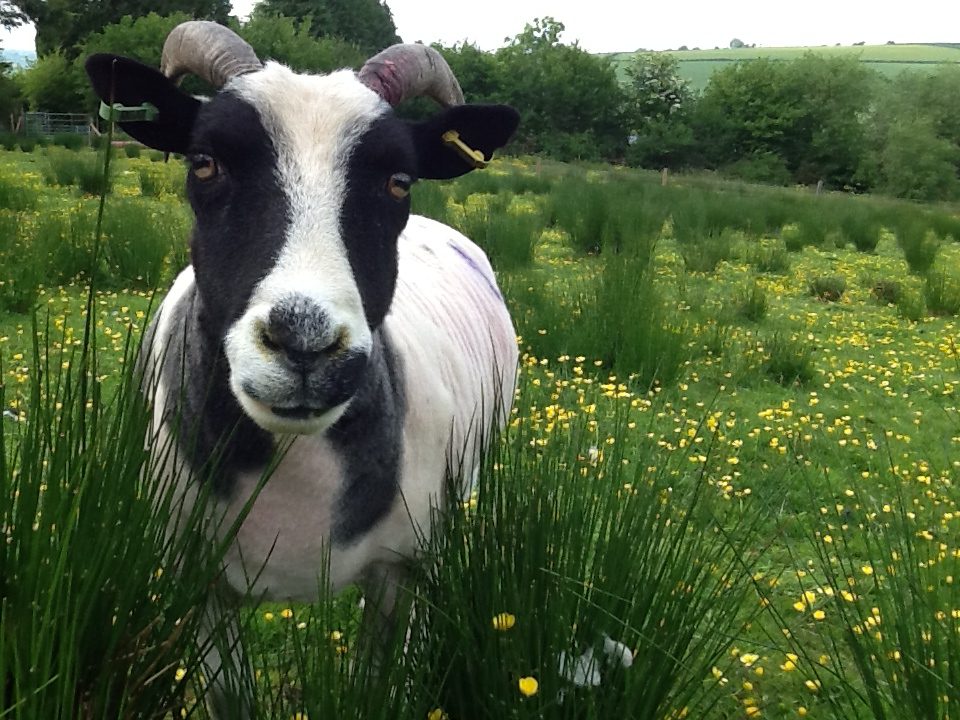 "Already there are mega farms developing and that's not good for the land, animal welfare or community. As smallholders who feed ourselves we are fairly immune to this threat, but the local farmers will feel the impact.
"This area has quite a lot of smallholdings, and therefore quite a lot of people who can look out for one another and work together on big projects. In Wales there is also the One Planet Development scheme which allows people to apply to build a home and work their land and derive an income that way.
"Since many are young, that brings children into a landscape where previously small schools have struggled to get children since indigenous farmers are often in their later years and their children have left to work elsewhere in cities like Cardiff, Bristol and London.
Jeni wishes that the general public would realise that meat and other food cannot be cheap AND well produced.
"Either you pay the price or the animal/bird/land does.
"Growing your own is really simple even with limited space. Grow salad leaves on a windowsill, keep three hens in the garden for eggs, have a couple of sheep with your pony if you have a field, get an allotment and try no-dig growing.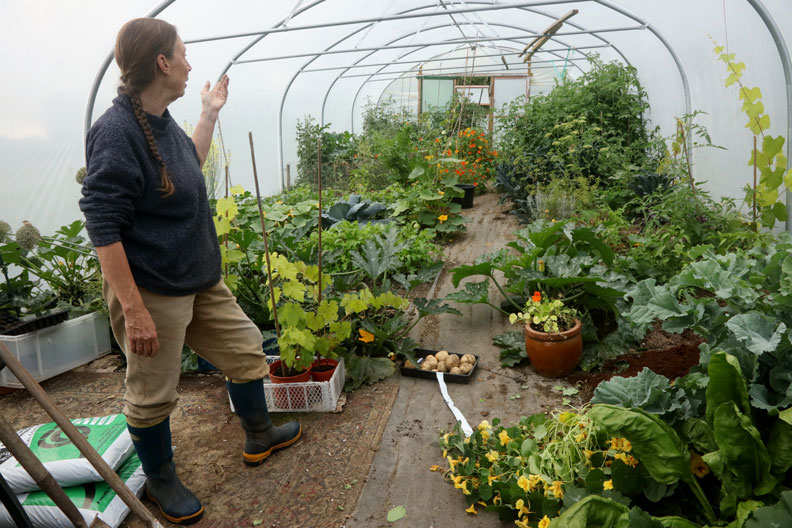 She loves handling sheep the most-their smell, their natures and the feel of their warm bodies.
It is the mud she enjoys least but says it's abundant where they are so I learn to live with it.
From their own hard work, Jeni and Rob are eating well, their livestock thrive and she says their vegetables are great.
Jenni and Rob should be an inspiration to other people wishing they could try smallholding. It is never too late. Jeni says of she could go back and tell herself something, she would say: Get on and do it while you're fit enough to farm."