I started #100happydays back in January and, a week in, I wrote a blog post because I was struggling with what made me happy.
Back then, some lovely people commented on the post and they really made me think differently about the challenge.
#100happydays was not about big gestures. For me, it was about the little things in life.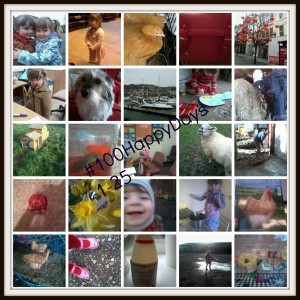 From the pictures, the first obvious thing is that most of my happy days were made so happy because of Boo.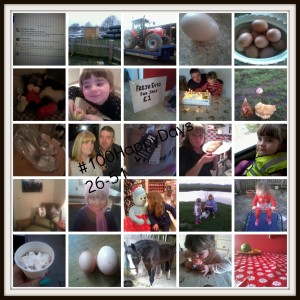 Indeed, maths may not be my strong point but I did work it that of the 100, 41 per cent were of Boo. Then it was equal between animals and 'other' which was anything from free coffee in Manchester to a selfie of Hubster and I.
To be fair though, some of the categories overlapped as many of the photos of Boo had animals in them too.
I don't think anyone ever doubted my love of Boo or animals so no one is going to be majorly surprised that chickens, rabbits, sheep, lambs, dogs-even Mr Tumble the goldfish featured heavily.
There are a couple of nice photos of my mum with Boo and even-a rare selfie of Hubster and I. Something I was surprised at. Actually, Hubster was involved in only seven of the pics but that was only because he sometimes protests when the phone comes out.
Looking back at that first week when I thought I would struggle taking a photo each day, it seems now I feel sorry it is over.
I got to look forward to look around my daily routine for things which make me happy.
If you haven't already started, there is still time. Visit http://100happydays.com/ for details. Maybe I could try for #200HappyDays