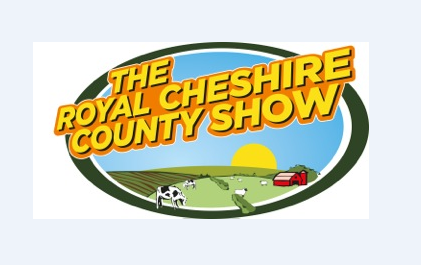 You may have noticed last week that I wrote a piece telling you about the Royal Cheshire Show taking place at Tabley Show Ground in Knutsford next week, June the 21st and 22nd.
According to UK County Shows, there are 86 counties and 150 agricultural shows each year in the UK so if you are not local to Cheshire, you are bound to find one near you.
We are really looking forward to our visit but, with county agricultural shows taking place across the country, I thought I would share with you my five top reasons to visit your local agricultural show and support it.
1.You can meet farmers and food producers who are from your local area. Build relationships with them and discover new suppliers of really fresh meat, dairy and vegetables as well as cakes, conserves and everything in between.
2.Agricultural shows have been taking place for hundreds of years. By visiting, you will be treading in the footprints of your ancestors and showing your family who exciting and amazing farming is.
3.You will get up close to a large array of animals you may not get to see in one place usually. As well as horses, dogs and domestic pets like rabbits and ferrets.
4.You get to see my favourite thing-the sheep dog trials. I find them so fascinating and entertaining. I defy anyone not to enjoy seeing dogs running round obeying commands, or not as the case may be,
5.You get to meet real, rural people who are at the heart of your community like Young Farmers and other organisations who help unite our amazing countryside.
To find out more about the Royal Cheshire Show, visit their website and to find a show near you, go to www.ukcountyshows.co.uk.