The weather has turned and it is now time to think of readying our many animals for the cold and dark winter.
Here are some of the things we do.
1.Get coats. Many young animals would benefit from a coat. I've seen calf coats for sale at the back of the farming papers. I got the goats a little coat each. They are actually dog coats but they do the job perfectly.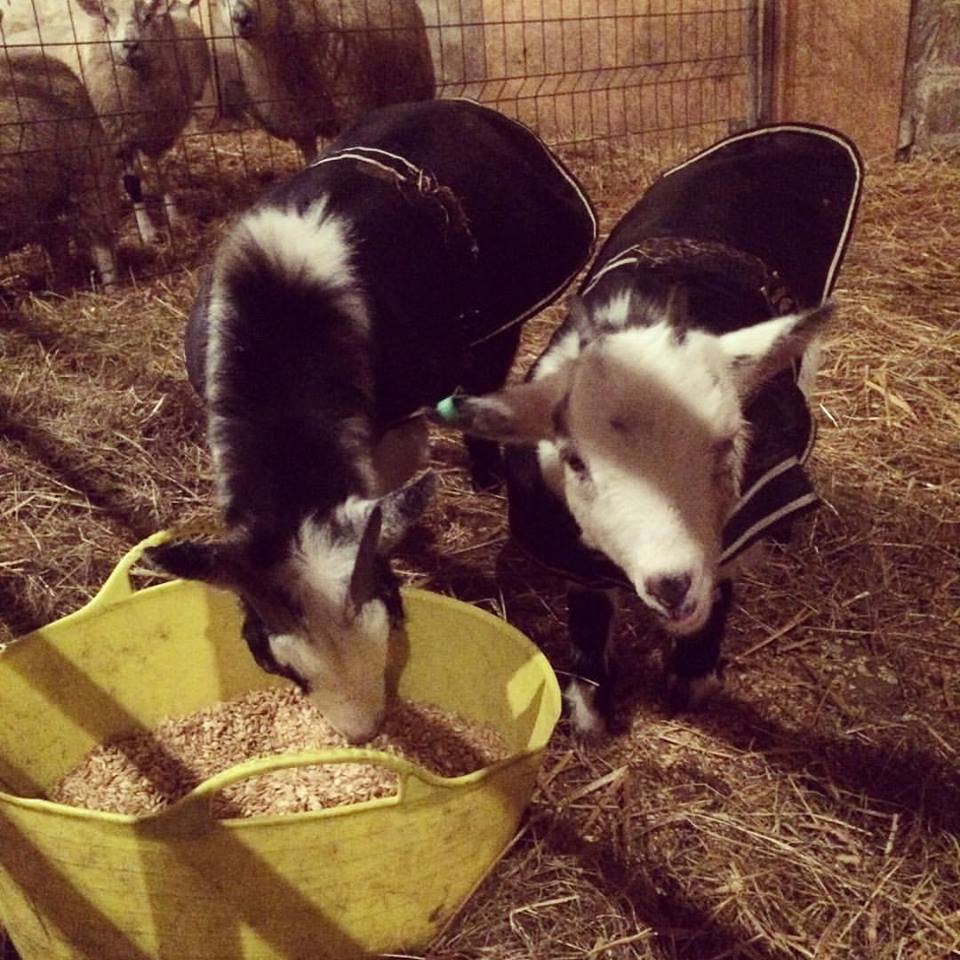 2.Adequate beds and bedding. The outdoor dogs get extra hay and straw in their kennels. All the animals get more bedding. It just makes everyone more comfortable.
3.Food. If bad weather is forecast, we make sure we have enough food delivered. We have hay in the shed but hens, goats and the sheep in particularly bad weather need additional feed like pellets, sheep nuts and oats to keep their tummies warm and full.
4.Likewise, if the weather will be bad, and for the closed period over Christmas and New Year, we make sure we have enough medication stocked up-penicillin, that kind of thing for emergencies.
5.We make sure all the water pipes are running and not frozen. Animals that have troughs and buckets that we have to fill are changed several times a day to ensure they all have fresh drinking water at all times.
In terms of work, Winter can seem quiet but reading this back it seems anything but.
Let's hope for a mild, dry winter.