I haven't written about my chickens for a while so I thought I'd update you. I had the five from Boo's school-one cockerel (Adam) and the four hens; a pekin and two silkies. Then the trio of white Pekins I got from the livestock auction and the five ex-battery hens.
I hatched seven of my own. Some are cockerels, you can just tell but it is the luck of the draw. Unfortunately Rosie got out and got one of the ones I hatched. It was a boy which sounds awful but I thought of all the ones for her to kill, it was better that it was a boy. I know I sound like a farmer now.
They were living on the farm yard but penned in because I was worried about foxes and cats but it wasn't working.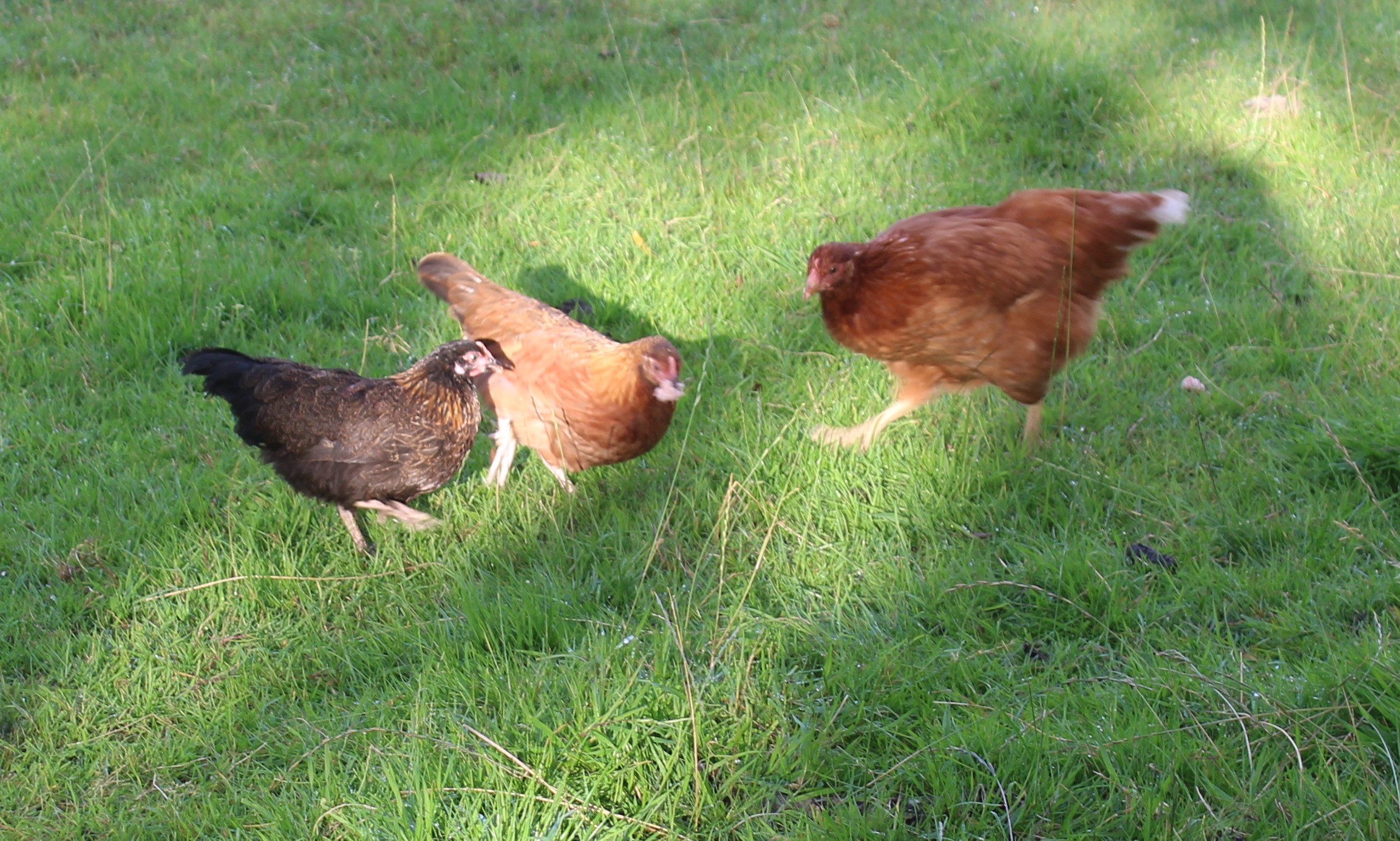 Their enclosure kept getting really wet and the ones with the feathered feet were having a miserable time so we moved them back into the field we originally had chickens in, before fox-gate.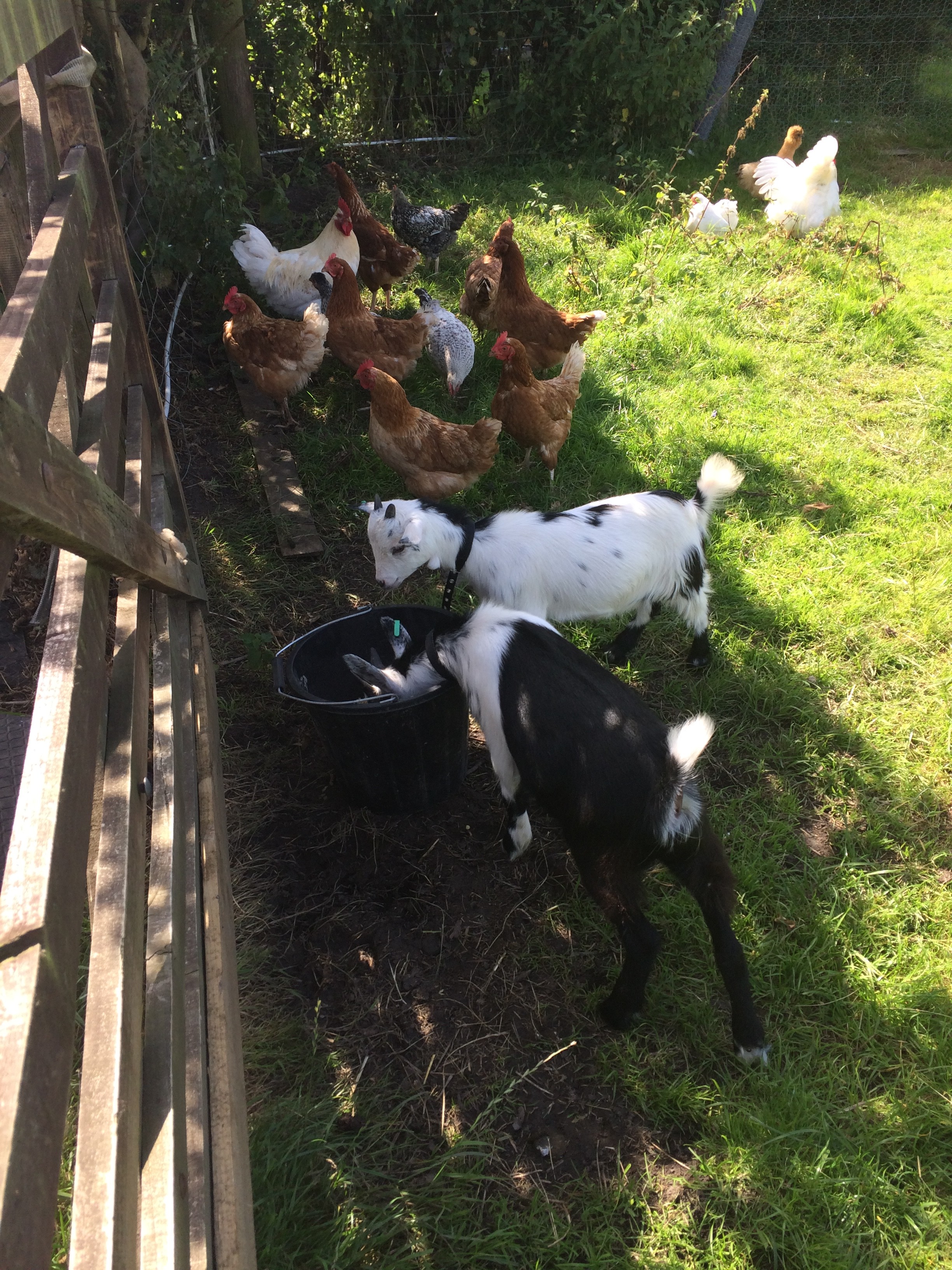 They are much happier there. They live with the rams and the goats also graze in that field when the weather is nice (goats are not waterproof like sheep so do not like getting wet).
I plan to hatch some more eggs next year and, now I know where I went wrong, I am hoping for a greater yeild.
I have been keeping my eye out for more birds-I just can't help myself.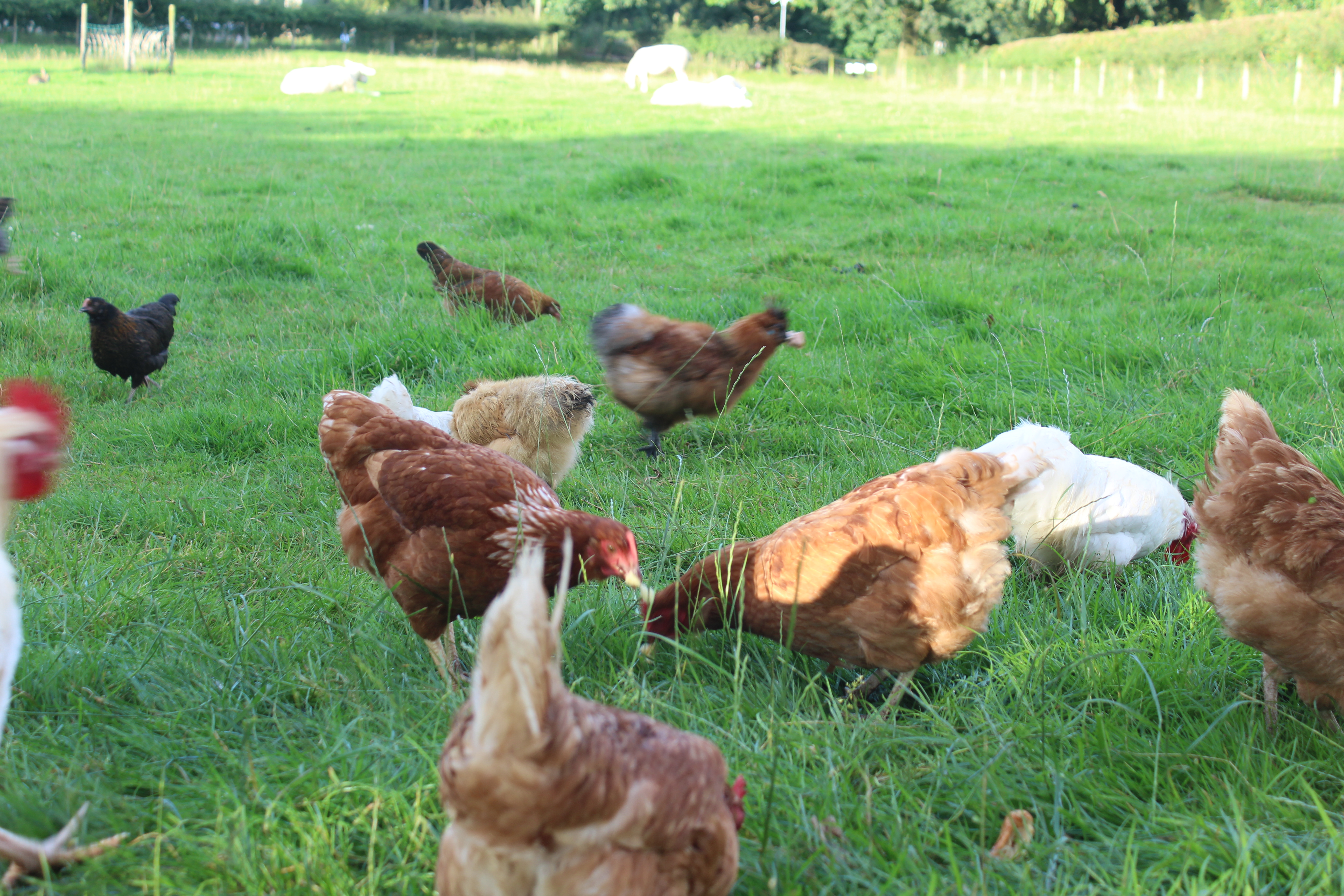 I fancy some called Cheshire Blue which are white hens that lay blue eggs. There is one main breeder but I just can't get hold of him so it's not looking likely.
A twist of fate occurred however when a lady messaged me through my blog Facebook page saying her friend needed to rehome four hens.
Well, what could I say?
Hubster knew something was afoot when I took the pram out of the boot of the car. He knows better that to ask though and I sneaked the crate into the car and trotted off with the children to the other side of Warrington.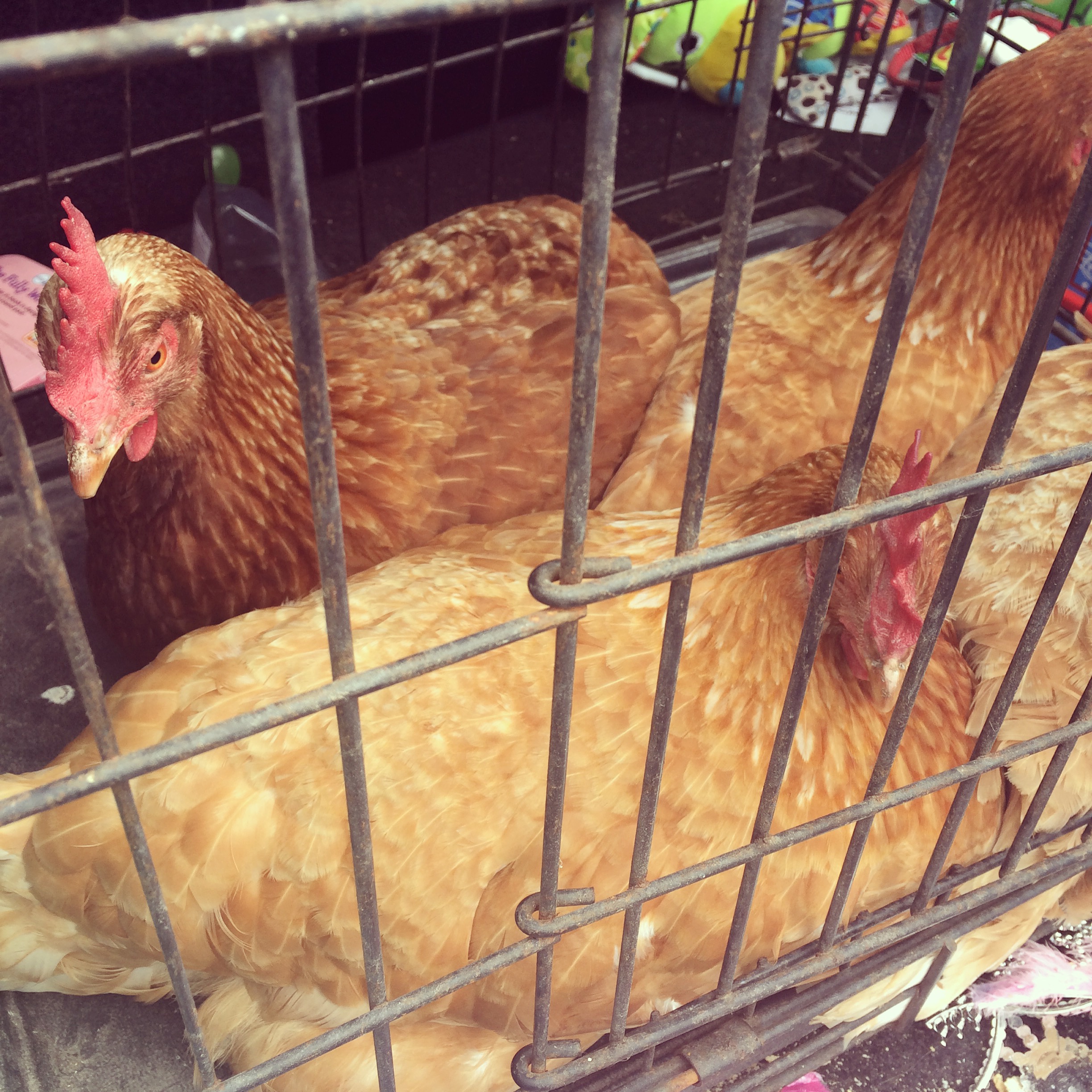 Anyway it was all okay in the end. Husbter wasn't annoyed about our four new arrivals and I have put them in the crate, inside the coop to allow the other hens to get used to them. Pecking order is a real thing with chickens and you have to be careful as bullying and fighting can happen regularly if proper introductions are not adhered to.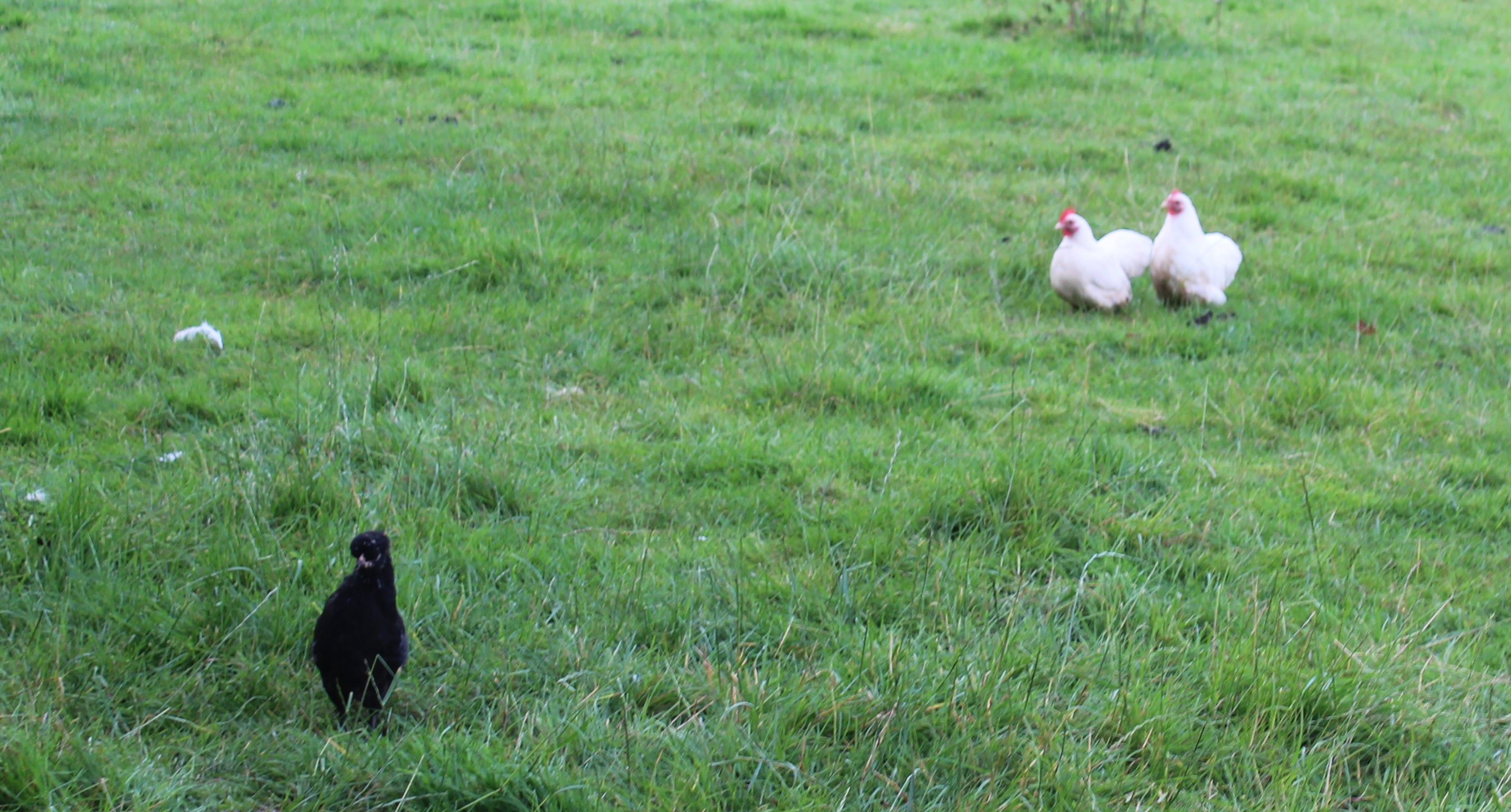 So we are on a head count of 25. Let's see where we are next time.