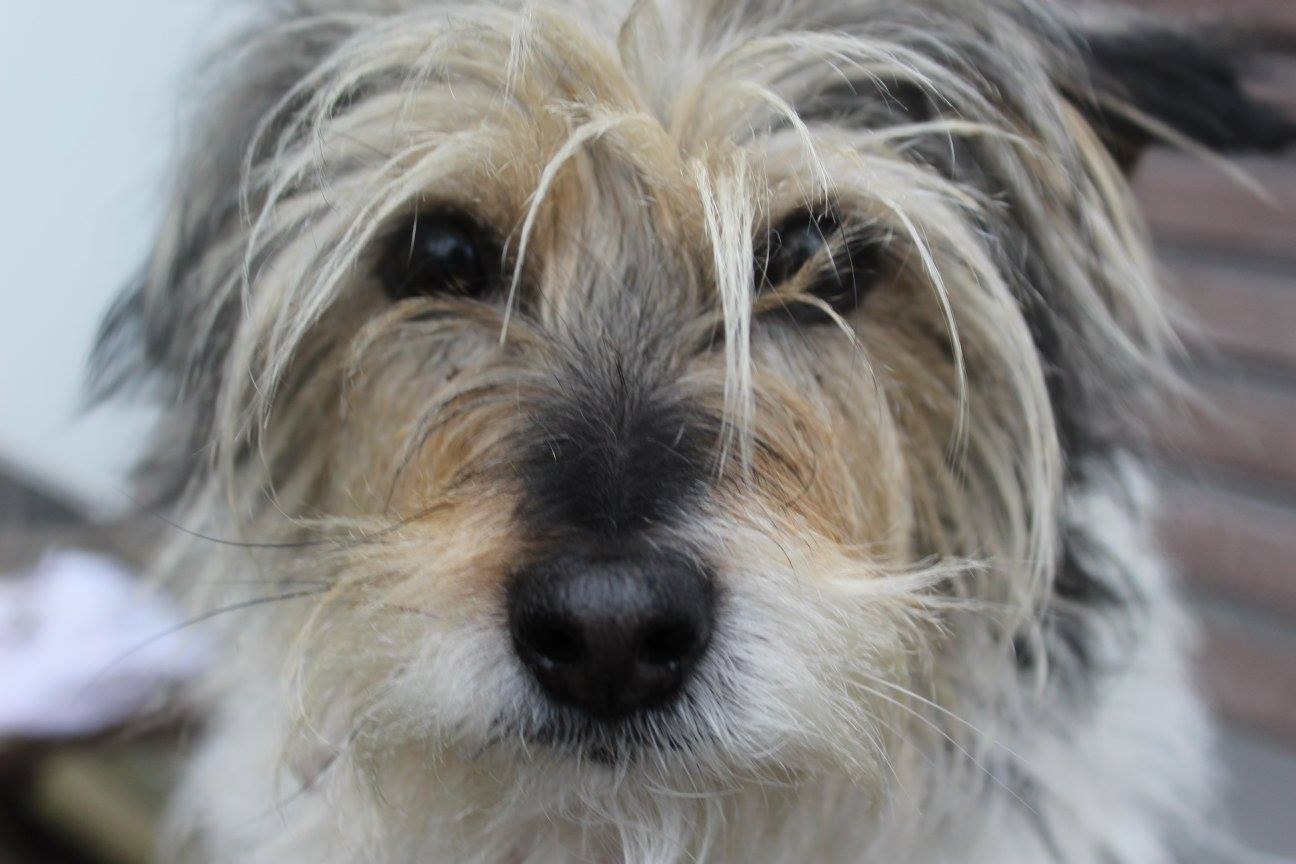 It has taken me over a week to write this post. Mainly because every time I did, I cried. I don't think any words will be sufficient to describe our dear dog Rosie who died last week.
I began writing about her death and how I found her in the morning but I don't think anyone needs to read that and, while her death was the end of her life, she had given us 13 years of love, life and laughter and I think it is that which I should be focussing on now.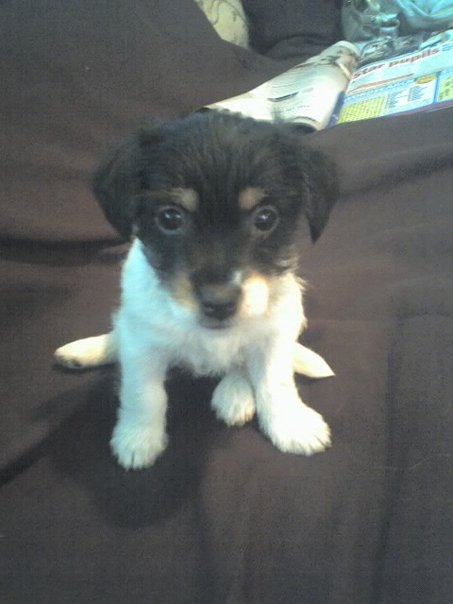 We got Rosie when she was seven weeks old. Her mother was a classic, smooth haired Jack Russell and the people lived in a mansion-like house in Ellesmere Port. I had leggings on with ties at the bottom and, standing in their kitchen, Rosie clamped onto the ties and swung off them the whole time we were there. We never saw her father-not even a photo which is much unlike my husband. We think he must have been a wire haired Jack Russell but we did joke as the years went on that he could have been a Pomeranian or some other fluffy dog. It didn't matter, she was loved whatever her heritage.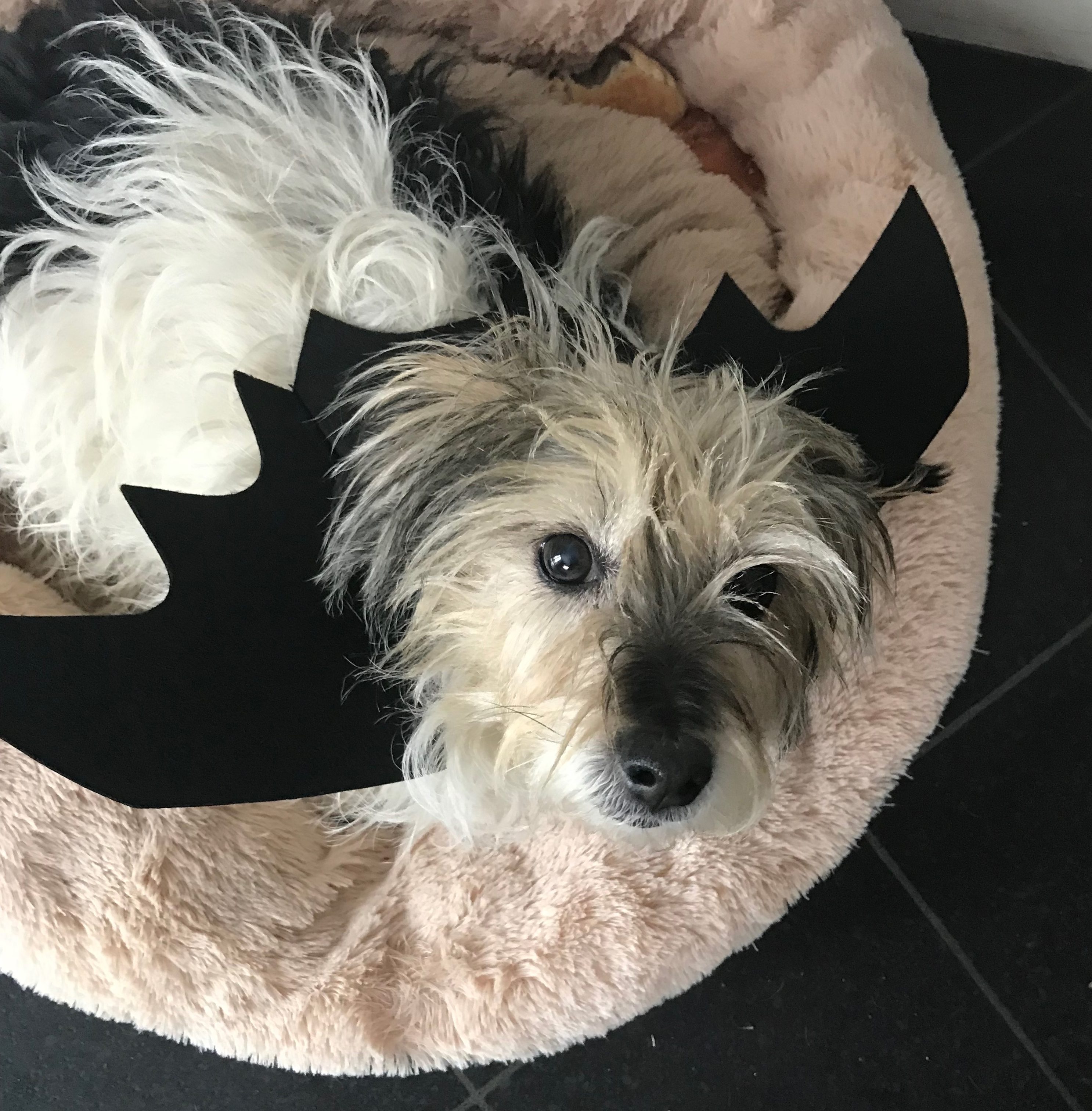 She was their favourite and they were reluctant to let her go. We printed off the advert and still have it.
Rosie started life out at the farm before the farmer and I moved in together. One weekend when we had bought our first house, he told me there was something in the back of his van and there she was. I think he had thought it was just a Sunday afternoon visit but of course she never left.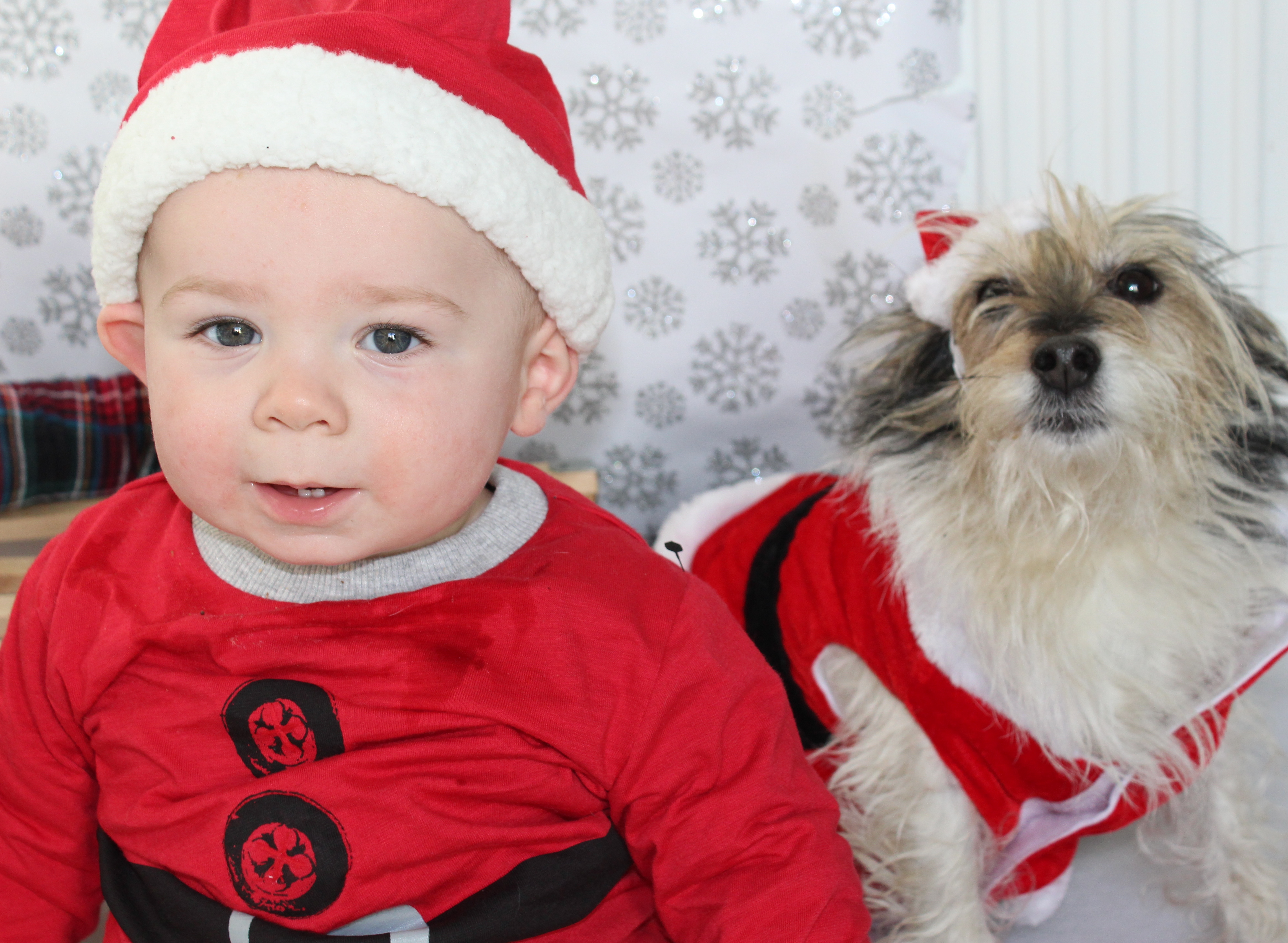 Before children and before we lived at the farm, she was my constant companion. She followed me everywhere. In her early years she was a loving nuisance. She would hang off the washing line, nip the postman as he posted mail. Indeed she actually ripped the letterbox off and, when we sold the house, I attached it back on with tape and prayed it stayed on until the sale had gone through. It did.
Back then she even slept on my pillow-wrapped around my head like a hot hat.
She had had a litter of puppies in that house and becoming a mother did calm her down a bit but she was still a definite live wire.
When we had our eldest, she was very giddy about the baby and we were worried for a time but she went to stay with a couple next door but one who played her baby sounds to get her used to the new addition and I visited her, crying every day.
It didn't last long. She came back and, at weaning, delighted in positioning herself under the highchair for whatever was flung off. I actually joked that when we had the boys, it was the highchair which made her put up with all of the fur and tail pulling.
When we moved to the farm, she really came into her own. No poultry was safe. If a hen flew into the garden (her territory) it was fair game. Her terrier instinct killed countless chickens, ducks, ducklings and maybe the worst of all, the pet rabbits.
I have no doubt that had any other dog been responsible for such attrocities, I would have sent them away. Not Rosie. I did ignore her for a day after the duckling incident but her little face would just melt me and with that killer terrier instinct, she is just doing what is natural.
She has been brilliant with the children. She has never nipped them, despite being ridden more than once.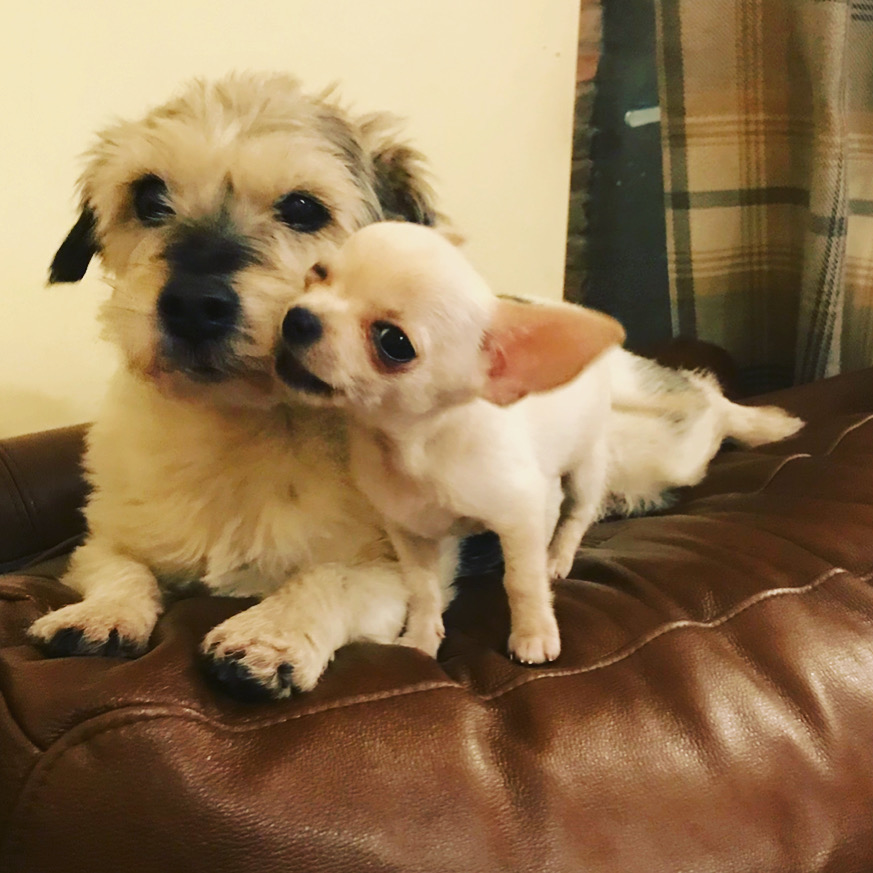 She has sat there like an old maid while countless puppies have crossed the threshold of the house and then been sent out to the farm.
She was the queen bee and it has only been Baby Bell, the chihuahua who she accepted and actually allowed to eat. I say this but Bell would always leave a little token food over for Rosie.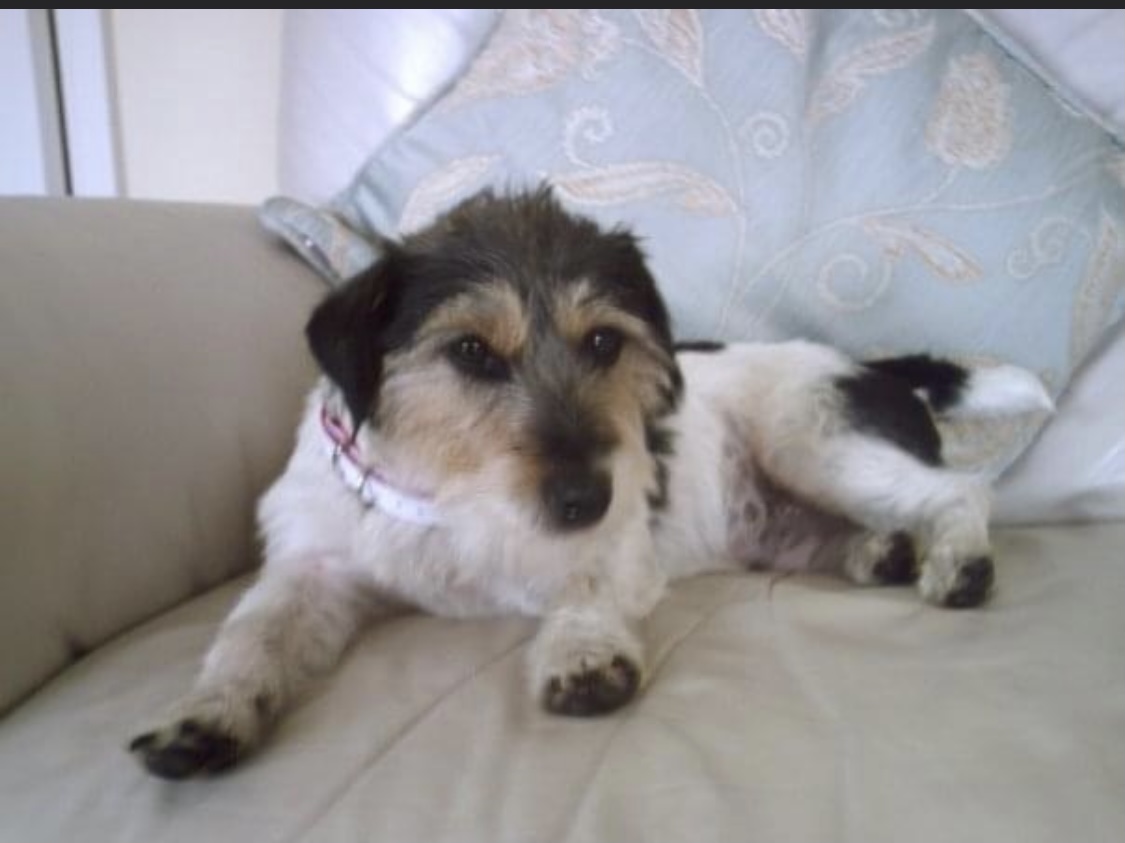 She enjoyed walks and was totally fine off the lead, always returning. In her older years she lost her hearing which saddened me as I was so sad she could not hear me tell her I love her.
I worried about her with the deafness as, around the farm she could not hear cars or machinery and I worried the children might frighten her if they burst in so they knew they had to let Rosie see them before they stroked her.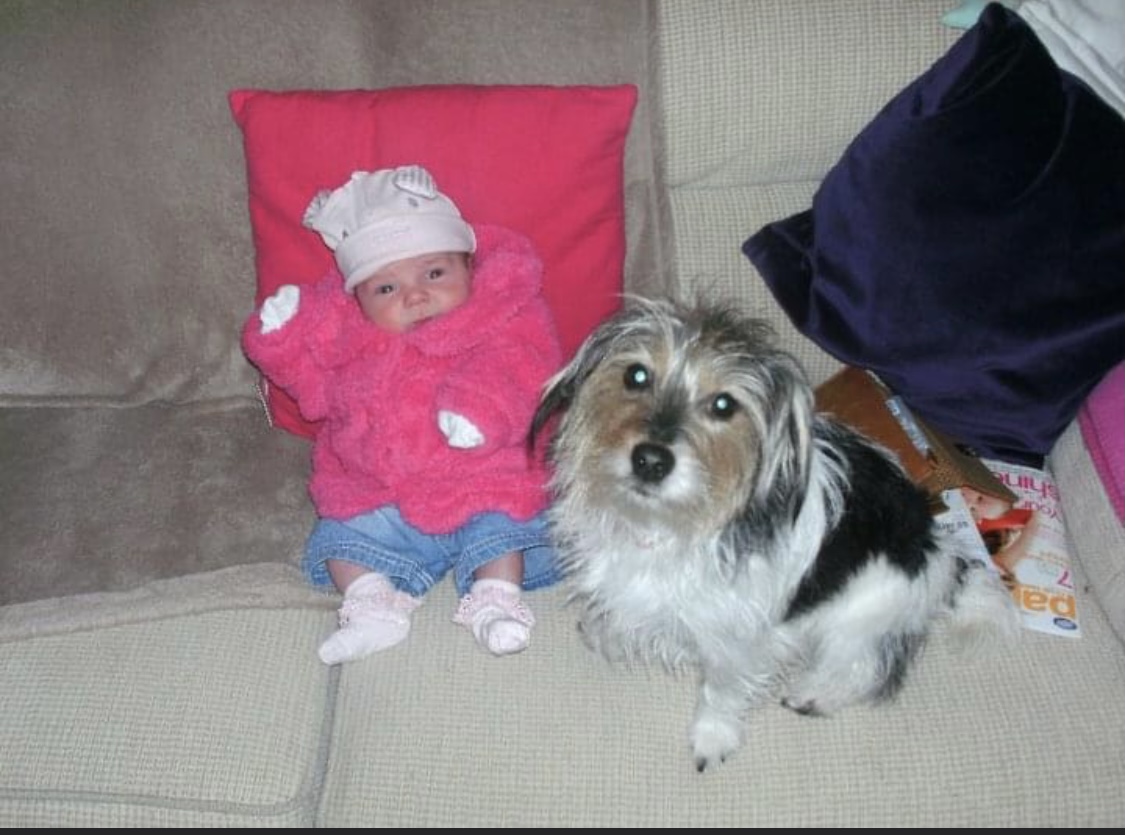 There was just something about Rosie. Her eyes. Her beautiful deep, black eyes which penetrated when she looked at you. We spent many times just staring into each others eyes. I have said it before but she really was my dog soul mate.
She has put up with a lot from me. The countless Christmas outfits, coats which she refused to move in, a Halloween outfit. She was spayed and I put baby socks on her paws held on with bobbles to stop her scratching. I practised nappy changing on her when I was pregnant with my first child. Before she was spayed, I tried nappies on her with a hole for her tail when she was in season. She forgave me for all of it.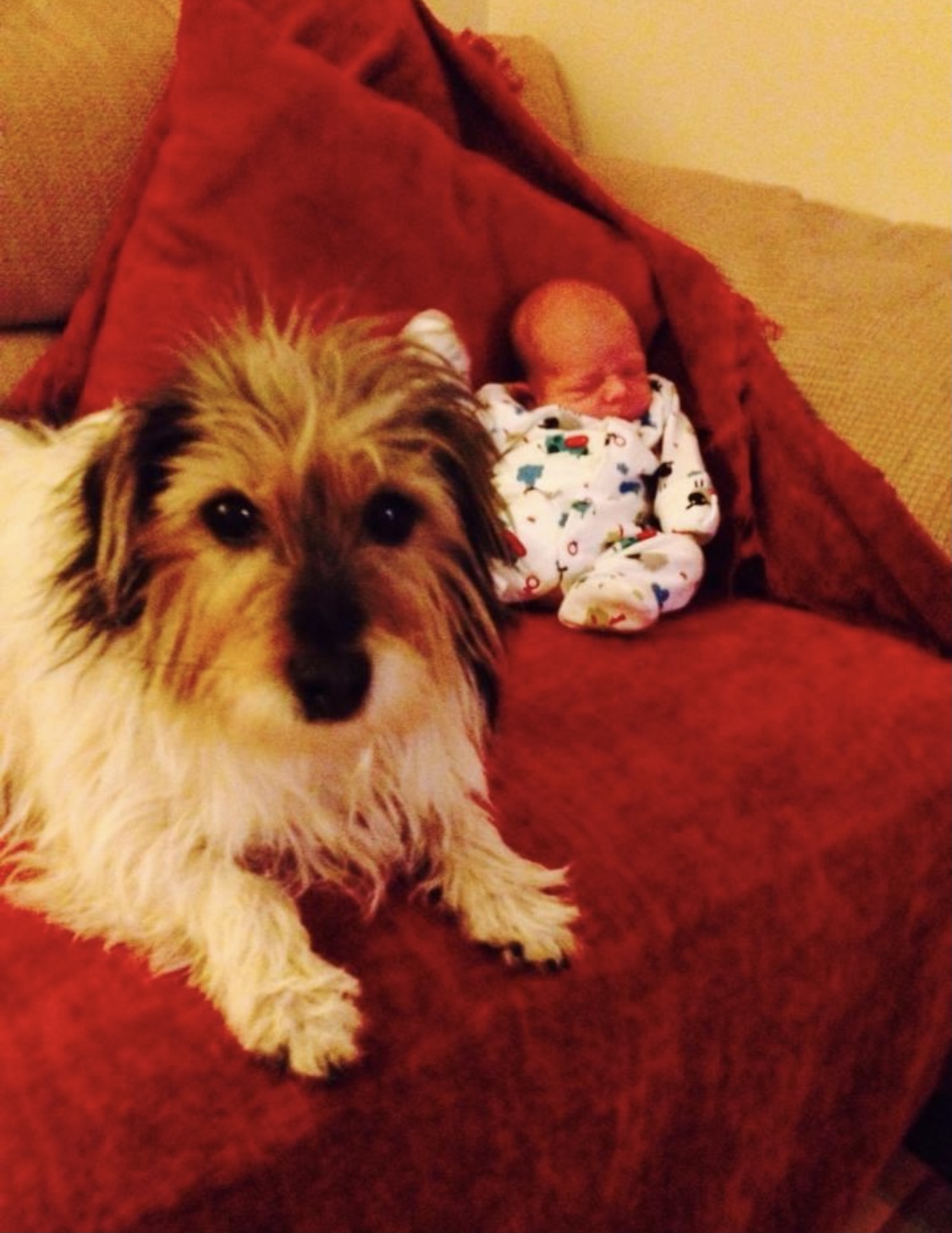 One of my most treasured memories is when I was ill once. I had to go to bed and the farmer said she cried at the kitchen door until he let her up to check on me. How lovely is that?
As I said at the beginning, words will never be adequate to describe my best friend but I couldn't let her go without some kind of tribute.
The best dog to ever pad the earth. She has left a hole in our hearts and the house is not the same without her. A friend said she could not imagine ever coming to our house and Rosie not being there. I feel the same every time I walk through the door.
Rest in peace my Rose Bush and Rosette.