Even as some kids are heading back to school, most children are still spending loads more time at home. And for parents, it's getting tougher and more challenging to keep the kids entertained. It's not enough to keep them safe; we also have the difficult job of engaging them. 
Here are eight creative ways to keep your kids entertained during long stretches at home: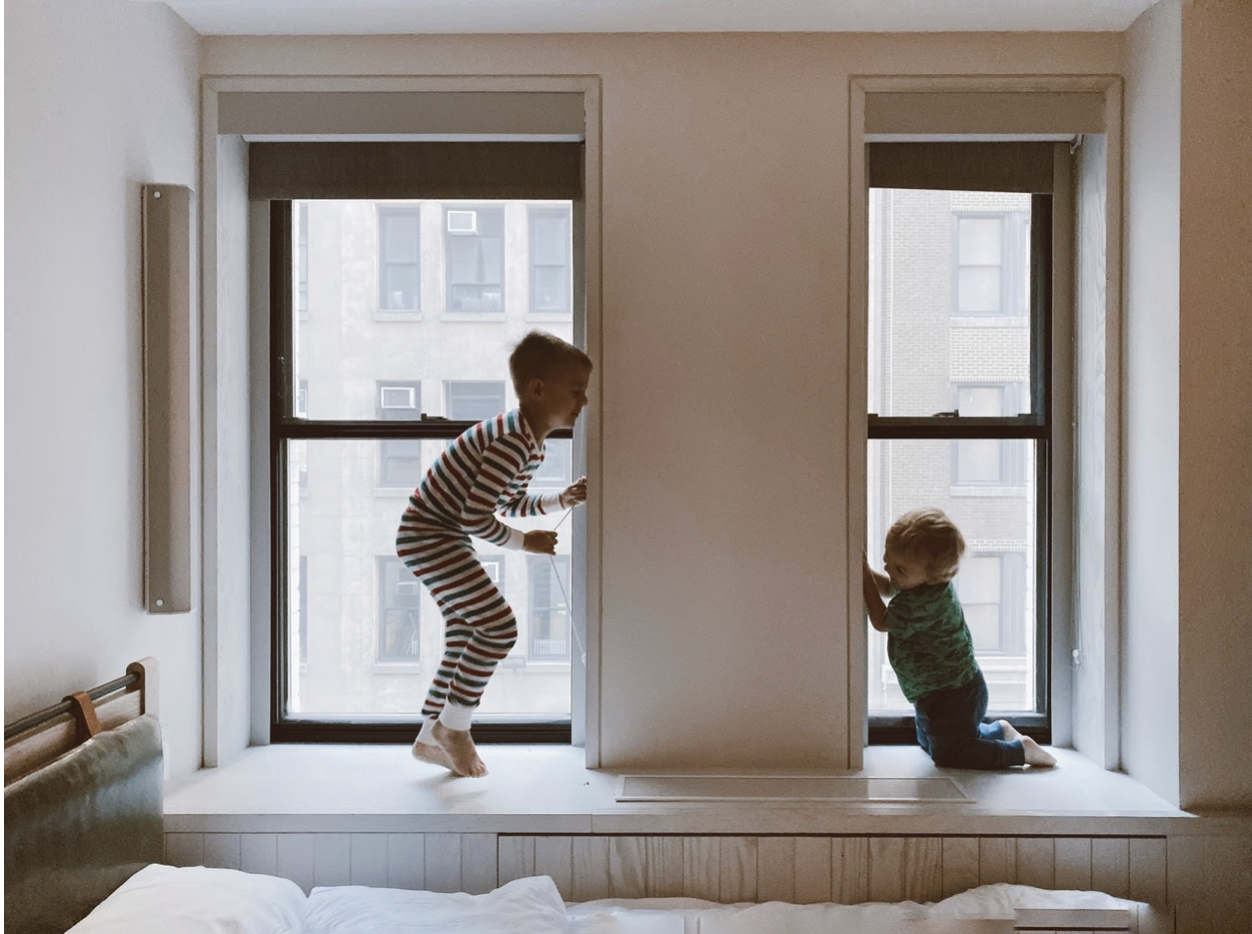 Plant a Garden
This is very easy if you're on a farm like us, but those in the suburbs or city can get in on the fun, too. If you have the land, make some rows and plant right there in our yard. If you don't have much of a yard, try building some raised beds in the driveway or patio.
Have the kids pick out which vegetables or fruits they want to plant. Draw the plans on a whiteboard or piece of paper and create a game plan. Give each child a section to be responsible for, and get to work! 
Do Puzzles or Play Board Games
Not the most creative solution, but if you can find the right game, your kids could be hooked for months. Of course, there are the classics like Monopoly and Candyland, but there are plenty of newer board games on the market they might love. 
Games are a great way to bring everyone together for some fun. 
Learn A New Skill
Encourage the children to pick out a new skill to learn. The internet is full of videos on everything from juggling to knitting. Sell them on how fun it is to learn something new.
Once they pick something out, help them find quality YouTube videos or courses online. Keep checking in on their progress and when they're ready, have them give it a shot in front of the family. This can be a great way to entertain them while also helping them learn new things.
Take a Long Drive
Thanks to the conveniences of grocery delivery and prescription delivery, many of us aren't leaving the house as a family very often. Taking a long drive can be a safe way to get out and about with the whole crew.
Plan a short trip to a park or attraction or start driving. You can play car games like "I Spy" or travel bingo. Getting out of the house for an extended period might be great for the whole family.
Start a Collection
Learning a new skill is fun, but it can be a tall task. If your children aren't up for it, starting a collection might be a new hobby with a lower barrier. Encourage them to go on a search for something to collect.
Consider rocks, leaves, insects (if you're up for it), or clovers. If you have older kids with some of their own money, they might want to collect sports cards, stamps, books, or coins that can be quickly shipped to the house. 
Design a Scavenger or Treasure Hunt
This is an activity that might be just as fun for you as it is for the kids. Design a scavenger hunt or a treasure hunt around the house or through the yard. Put together a series of clues and plant them.
Use some riddles to keep them guessing. If you design it well enough, this kind of activity could keep them engaged and entertained for hours on end. Ensure the very last clue is something extraordinary, or they may be let down and upset with you!
Set Up an Art Project
If your children are crafty or creative, an art project is a great way to entertain them. You could set them up with watercolors, clay, charcoal, sidewalk chalk, finger paint, pastels, or paint set for the day. 
You could also assign them a lengthier project, such as drawing a portrait of each family member. If they're a little older, you could give them a camera and have them take artsy shots around the house. 
Film an At-Home Movie
This is an excellent idea for kids with a creative imagination. Task them with creating a character, building a plot, and laying out some scenes. You can even have them pick out or design a costume.
Once they have all the elements set, grab the phone (or camera if you have one handy) and film their scenes. Lean into it and play director. Once you have the shots, use a simple app to string them together – or upload the shots to the computer and use a more robust software if you're up for it. Gather the family, pop some popcorn, and watch the final cut.
Get Them Hooked on Reading
This is an engaging activity with long-term payoffs. There's no better time than now to show your kids how much fun reading can be. If your children aren't big fans, the key is finding books on subjects that interest them. 
Scour Amazon or the local library for books they would consider reading. Once they've read one or two and enjoyed the experience, they might just be hooked. Help them narrow down what kind of genres and plots they like the most, and keep them supplied with good literature. It will keep them engaged and give them a lifetime hobby.
Let Them Help You
Sure, sometimes you want them off your hands, but letting them help you with everyday chores or tasks is a great way to involve and teach them. 
If you're cooking or cleaning, let them help you. Give them easy jobs they can handle. For your younger ones, that might be stringing beans or setting the table. For older children, consider letting them help slice vegetables, take the trash out, and clean the house.
Build a Fort
This is a classic activity that's perfect for long periods at home. Give your children some pillows and blankets, and challenge them to build a fort. Most children love this kind of thing. And once it's complete, they'll keep playing in it for as long as you'll allow them to have it up.
*This is a collaborative post