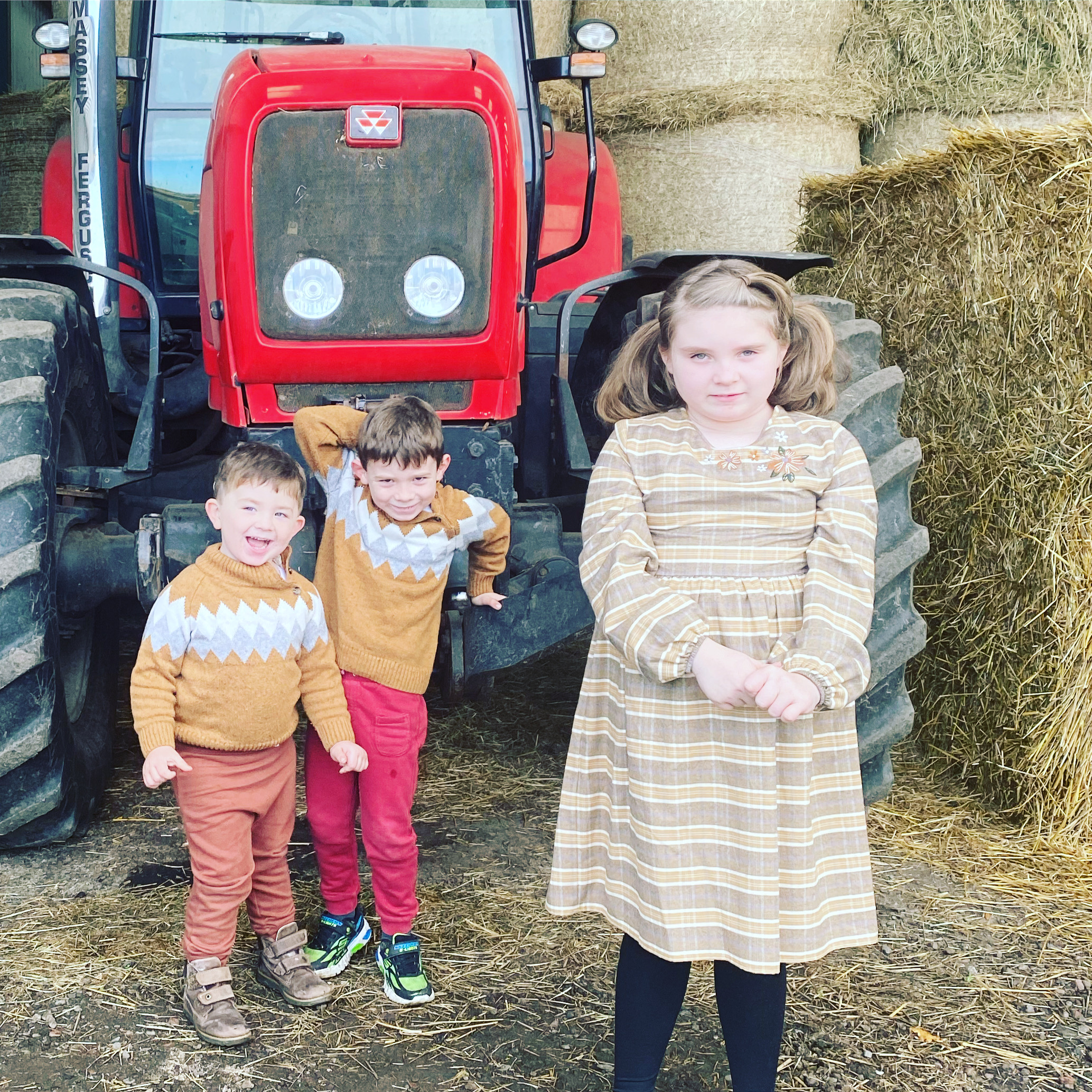 It's been a funny old month for the siblings. Mainly because my daughter was off on half term for one week and then the boys were off the week after.
While it meant that I got some lovely one-on-one time with my eldest, it also meant the siblings didn't get a week together.
On the first morning of my daughter's half term, we dropped the boys off at school and headed off to Dunham Massey with the chihuahua. It was lovely and lots of autumnal scenery to enjoy.
We then just stayed around the farm and did crafts and baking and I would say that when we picked the youngest up from nursery at lunch time each day, the two of them, enjoyed some quality time together which never usually happens.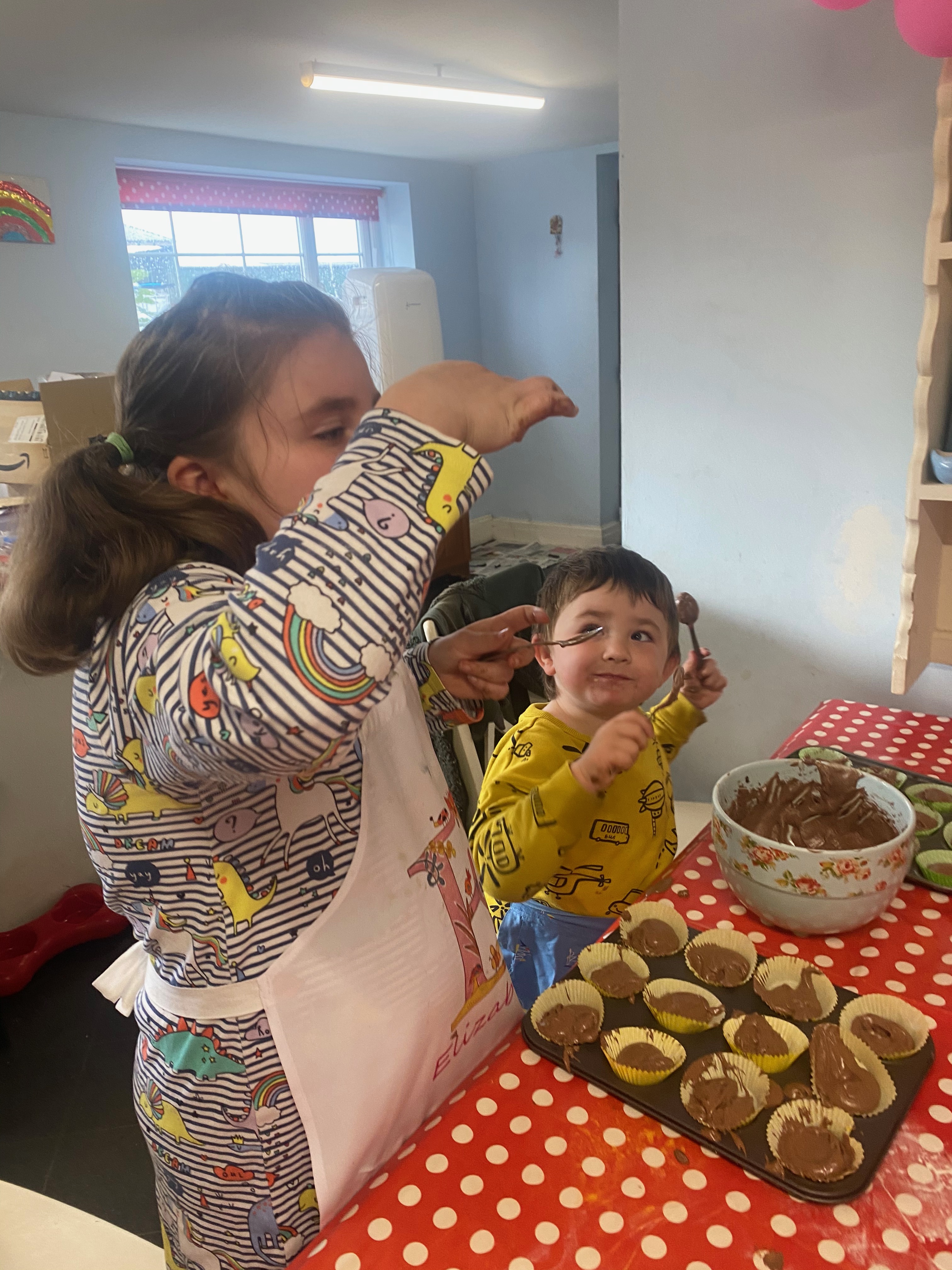 We baked cakes one day and then decorated them when they were all together again after school.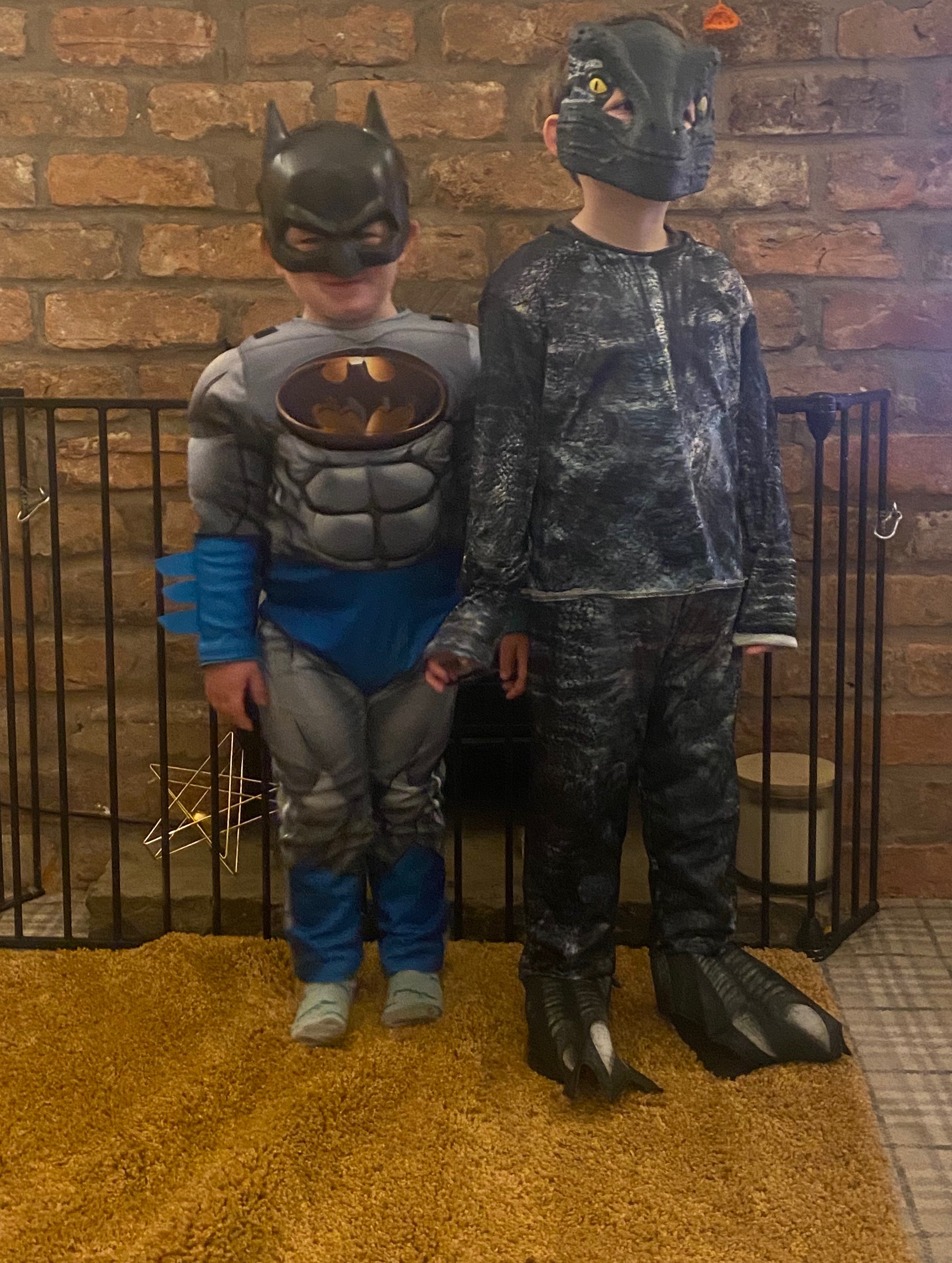 School and nursery for the boys ended with Halloween fancy dress. One went as a blue velociraptor while the other one went as BatMan who seems to be worn for every occasion in the year.
The boys' half term was the run up to Halloween. We never usually do much for Halloween but, like everyone this year, we decided to go bigger than usual due to the lack of activities because of Covid-19.
I took the boys pumpkin picking at our local pick-your-own farm and they had a great time. In the following days, we scooped out the pumpkins, carved them, made pumpkin soup and decorated the living room-spooky style.
I celebrated my birthday that week and I am pleased to announce I received my very first handmade card. I was so pleased with it.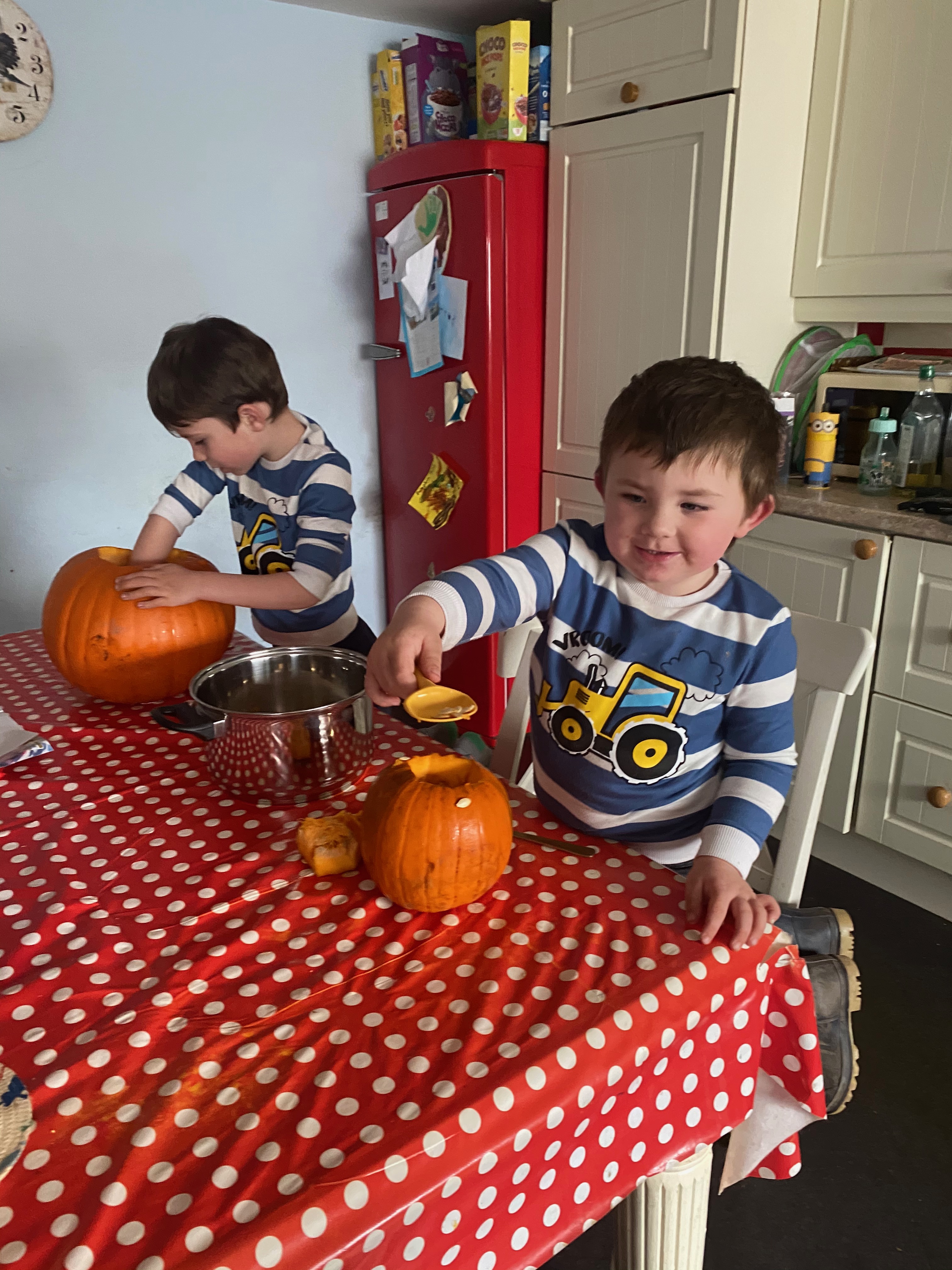 Thankfully Halloween itself fell on a Saturday so the siblings got to take part in their annual treasure hunt together. The weather had been wet but dried up for the hunt itself and they had a lovely time looking for treats around the front field.
That evening we had a themed, spooky tea. I kept them out of the kitchen while I was doing it so they were so excited when they saw what I had set out.
The rest of the month has seen lockdown begin again (not that we have really come out of lockdown since the last one apart from school) so it has been quiet and just around the farm.
Thankfully all three cerebrated their birthdays before Covid hit but it seems everything else this year has been completely different to normal.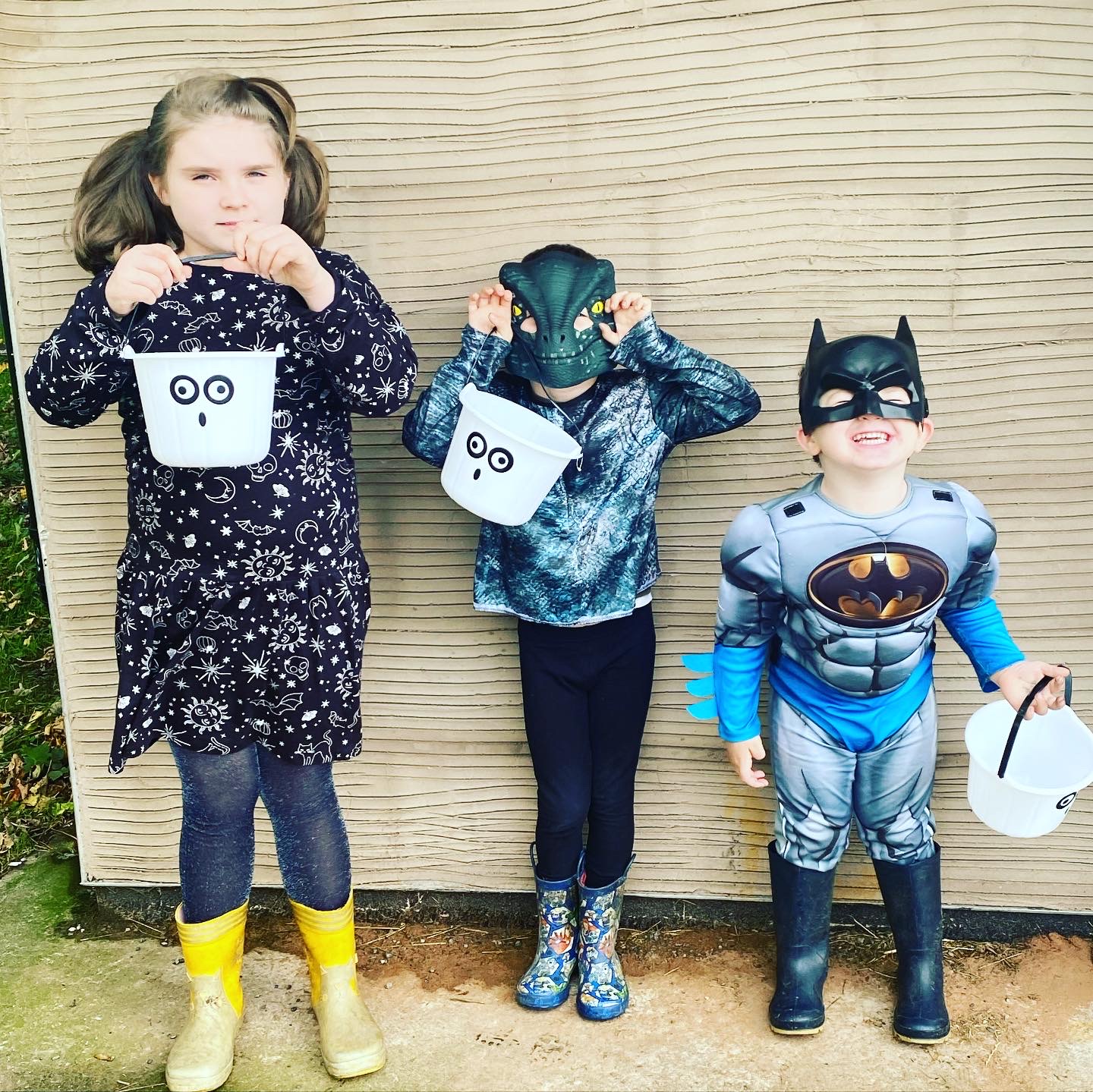 With Christmas on the horizon now, we can't make any plans like everyone else. I just don't feel comfortable taking the children anywhere now so I will have to get my thinking cap on to stay safe and festive at home.