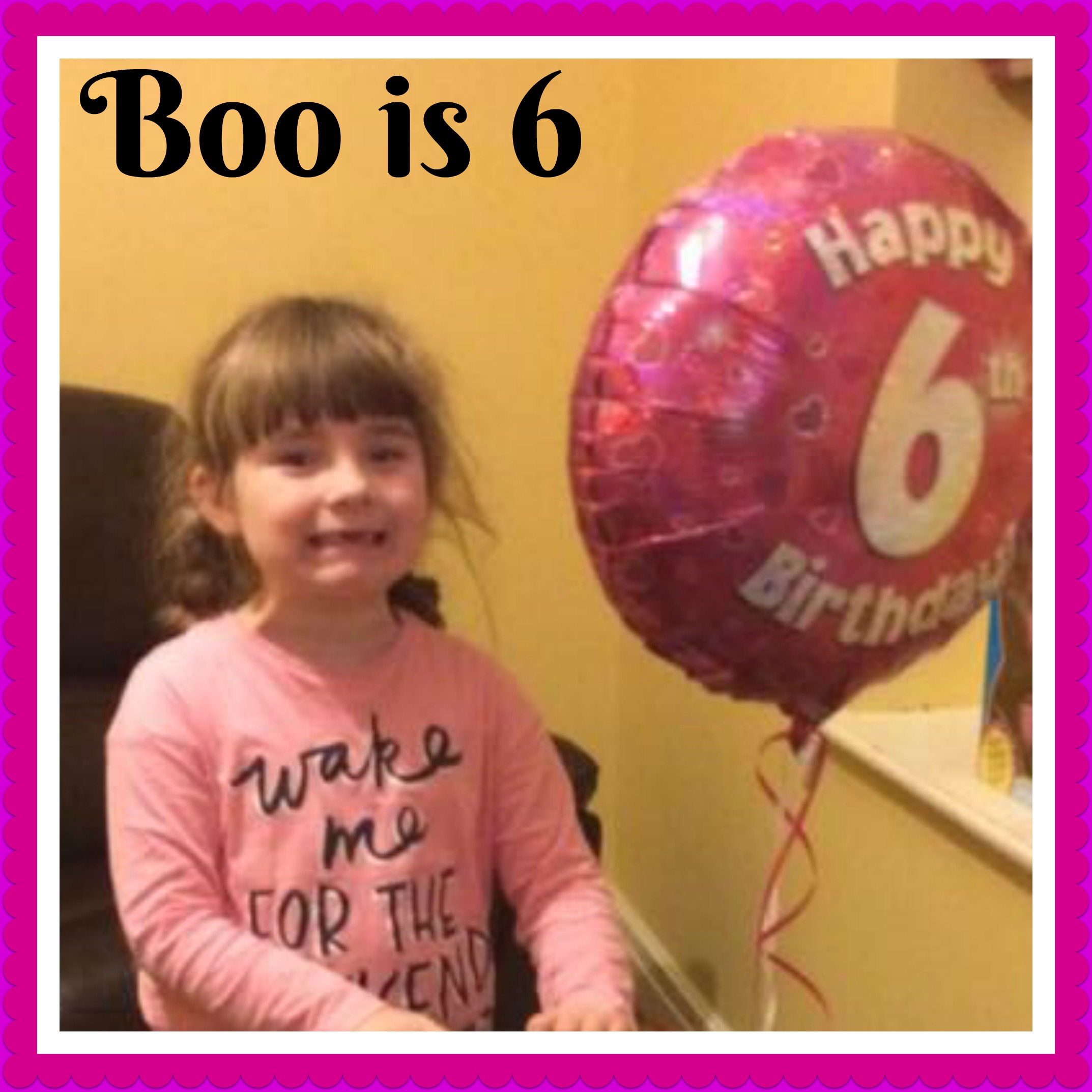 My beautiful Betty Boo turned six this week and I have been trying to find the words to write her latest update.
She is such a happy little girl and I thank God for her every single day.
She has bought such joy into a lot of people's lives and I am so proud of her for that.
Despite her only having been on the earth for six very short years, she has been through an awful lot and it is testament to her perseverance and resilience that she is as happy and contented as she is.
Minnie Mouse is still number one. There was a very trying day recently when little G also took a shine to Minnie Mouse and, whereas usually I like to promote share and share-alike between the children, I knew Minnie was a step too far and rescued her from the clutches of G-much to Boo's relief.
Boo continues to love school and went into Year One this year. When it is time for school holidays, she often asks if we are going to school because she misses it. She loves her teachers-both old and new and talks about them all the time.
She has made some lovely little friends who are caring and patient with her which is lovely to see.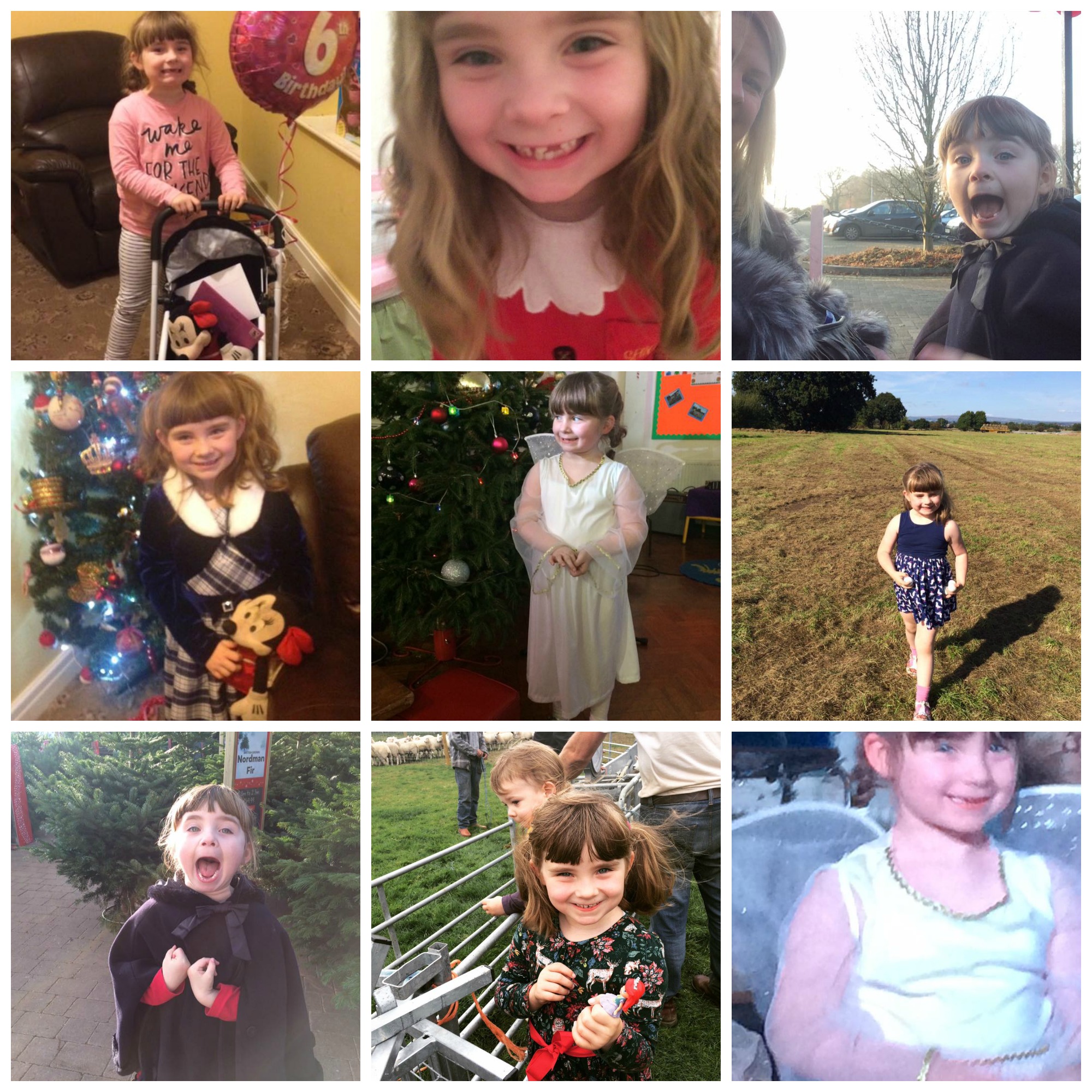 Her actual birthday fell on a school day this year and she loved that. We took sweets in for all of her classmates and we had McDonald's, Boo's favourite, for tea that night with Nana and Grandad.
I decided this year that she deserved a party. Me being pregnant is not a good enough excuse not to have one and the promise of seeing the look on her face during the party, was enough to run off and book one.
It was a Minnie themed party, obviously. With Minnie invitations, balloons, party bags and, most importantly, cake.
All of her class and most favourite people in the world were invited.
Boo can be frightened of a lot of things but it is usually just a confidence boosting thing and, with much encouragement, she has done great this year.
While she is still wary of large horses, she likes very small ones and her love of sheep, the goats and most (small) dogs is very promising. She will even give Rosie a chew stick now which is a vast improvement and I am very proud of her for that.
Whilst her climbing isn't up to that of her brother, for which I am actually thankful, she does have a go now and loves nothing better than being outside and playing with her scooter or dolls pram.
The relationship with her brother is a delight. They genuinely love each other most of the time (see above about Minnie). She is patient with him and tells him off and guides him. Indeed many times, he seems to respond to Boo's orders over mont so I find myself asking her to ask him to stop standing on the chair etc and sit down.
I find it both touching and hilarious to listen to them playing together. Boo will go from chastising him and calling him a naughty boy in one breath to telling him she likes his trousers in another.
She is a bit of a minx when it comes to food though. Quite often she will eat her snack and then move on to her brother's if he hasn't finished it quickly enough. I'm sure he will wise up to this soon enough though.
Sausages are her favourite things and she asks for them at every meal time every day. She doesn't get them every day but I smile inside when she looks at her breakfast cereal or toast and says 'sausage?' and I have to say not today.
Boo still loves all things girly. She wears the most inappropriate glittery play shoes to walk around the farm but that just makes me love her more. She loves nothing more than a new lipstick and pretty dress. She likes having her nails painted and wearing jewellery.
In the summer, I took her to Claire's for the first time and she absolutely loved it. It was a joy for me to watch her little eyes light up at all the sparkles and glitter.
She also loves books and magazines. Unfortunately for me, she has moved on from children's magazines and prefers fashion titles where she enjoys looking at the ladies and the dresses.
Who knows, she may fulfil my early dream and become editor of Vogue. We will have to see.
The years are flying by far too quickly. I am hanging onto the innocence with both hands. I don't want it to end just yet.
My days are brighter because of Boo. Happy 6th birthday little one.