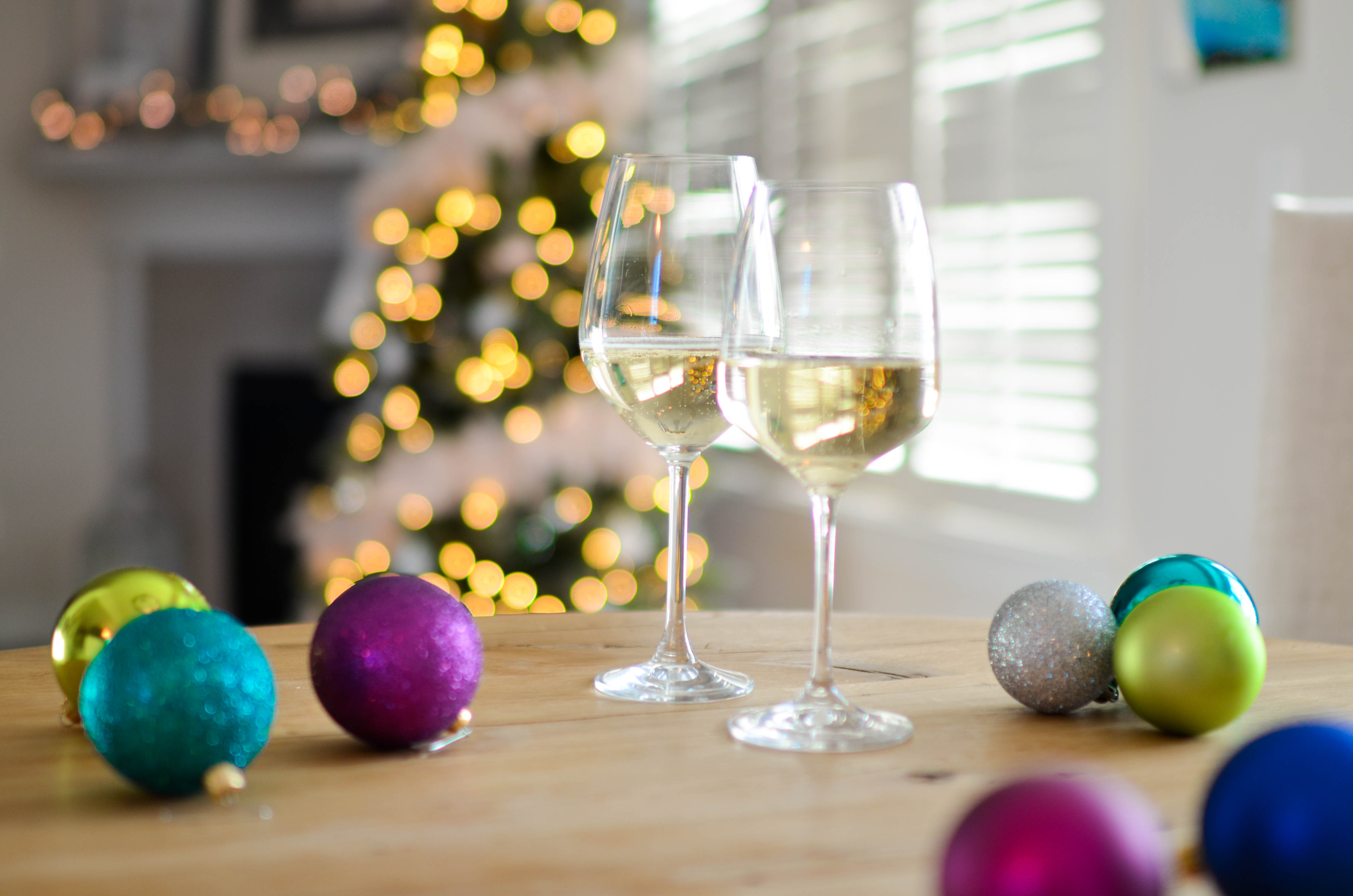 Christmas dinner. The Michelin star equivalent of home cooking for whoever is making it.
I have stressed out about it. I have perfection issues when it comes to Christmas.
It actually started a few weeks ago when I worked out how many people would be eating here.
Then I worry about which vegetables to do, what time to cook it for, getting everything ready at the same time.
When I am sat here with the baby, I have been watching the Christmas Good Food Channel and I have seen some of the Christmas specials several times.
The thing is though, this year, it is Baby J's first Christmas and, even though I am cooking, it is my Christmas too so I am going to get organised.
I have cooked the Christmas dinner for a good few years now. The main reason is that the farmer doesn't like leaving the farm. Plus the children can play with their new toys so it does make sense.
Many things can be done in advance and another load of things can be shop bought and tinkered with to add a bit of homemade flourish to them.
So I thought I would share with you my farmhouse Christmas menu and a few tricks I have learnt along the years to make cooking the festive feast a little easier.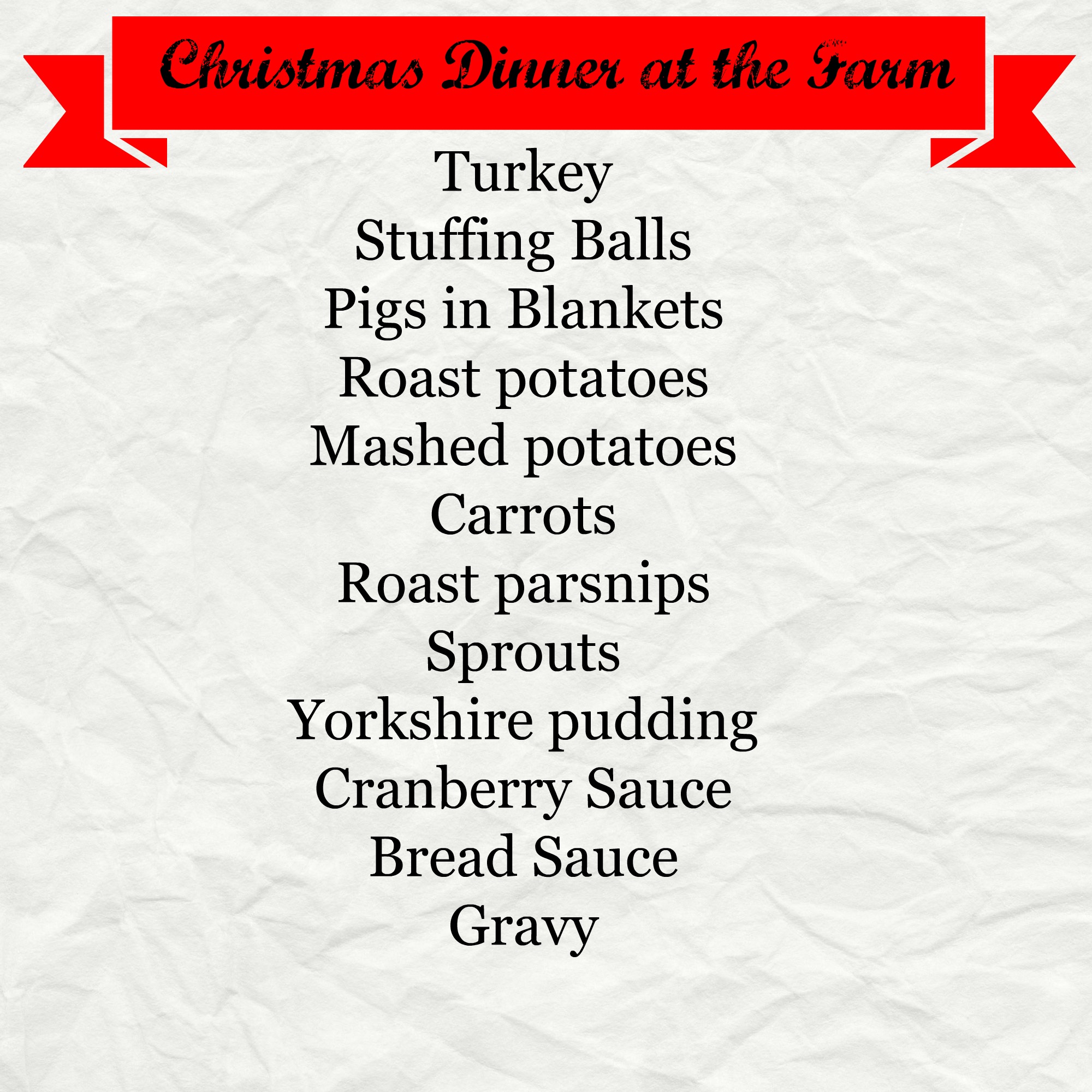 I have cooked for a varying number of people from four (plus children) to nine (plus children). I usually get the right size turkey for people dining and group children under ten as two to one-for meat.
I also usually over do the potatoes and allow three potatoes per person-whether boiled, mashed or roasted. My theory is we use them up in the coming days if they don't all get eaten.
If it was up to me, I would only do one type of potato-either mash or roasties. However some family members prefer one to the other so I will be doing both. Both types can be made before hand though and warmed up. I parboil the roast potatoes for 10-15 minutes on Christmas Eve and then place them (after they have fluffed up in the pan) into the roasting dishes, drizzle with whichever fat I choose to use (I usually use British rapeseed oil) and cover with foil ready for the next day.
I prepare all vegetables on Christmas Eve too. The root veg-carrots and parsnips get par boiled and I quite like them roasted with a bit of rosemary and a squeeze of orange or clementine juice so they are placed on a tray and covered with foil too-that way it is only the Brussel sprouts that will need cooking from scratch on the day itself. I do prepare the sprouts ahead though and just keep them in cold water.
I have made red cabbage before but I think on Christmas Day it is easier to buy that in. Serve it in a dish and add a splash of port to make it seem homemade-deception is obligatory at Christmas.
Like wise, if you buy a jar of cranberry sauce, decant it into a couple of cocktail glasses with little spoons and again add a splash of port and it will look like you've been sat boiling fruit for days.
Sprinkle nutmeg on shop bought bread sauce and use gravy granules to thicken gravy if the thought of a roux fills you with dread.
Put a knob of butter and fresh herbs into packet stuffing-it will make it taste homemade.
I prefer not to stuff my turkey because I worry about the meat not cooking thoroughly but I do like to put a clementine in the cavity as it omits a beautiful festive scent into the bird.
I like to make far too many vegetables-purely so I can use the leftovers to make bubble and squeak on Boxing Day-a treat which tastes ever so lovely the next day.
I think it is personal choice whether you plate up each person's meal yourself of pass veg around the table in tureens.
I can see advantages in both ways. Although, one year when I used the serve yourself method, some of the vegetables never made it round to everyone. I do think this way makes it stay hot.
I love cooking but the most stressful part of the dinner itself is plating up, for me. I am yet to find a stress-free way of doing that. If you have any tips, they will be gratefully received.
However you make your Christmas Dinner, make sure you remain calm and enjoy it.*
*Please note that final phrase is as much to myself as telling you. I will refrain from the nerve-calming beverage though. That only ever ends in disaster. Usually the disaster of burning some part of the dinner.