Christmas on the farm is a magical time but one of hard work too.
Just because it is Christmas and most other people get the day off, farmers and their families go about their daily business as usual.
The animals have to be fed. If it is cold, pipes have to be thawed. Mucking out has to take place and, for dairy farmers, cows have to be milked.
There is a joke amongst the farming community that the first thing to be unwrapped on Christmas Day is a bale of silage and, while this is usually said in mirth, it isn't so far from the truth.
Indeed when we had cows, Boo and I would watch our farmer from the window while she played with the one toy she could open until the jobs were done, a farmhouse breakfast was devoured and everyone was back in doors.
While we don't have cows any more, Christmas falls in the hardest part of the year in terms of weather and the poultry need to be let out, gates unlocked, goats and sheep seen to and dogs fed.
It seems farmers and their families do things relatively similarly but with family traditions thrown in.
I asked a group of farming families what Christmas Day was like for them and for them to share a photo of their Christmas trees.
"We all get up as normal milk and feed the cows and sort the rest of animals out. Then we'll go to the farmhouse for breakfast between 8.30-9.30 and have just a very normal breakfast and wait for mother in law to wake," said one lady.
Then we'll walk the dog and just make sure everything's ok before going back again and doing cards and presents. We'll have Christmas dinner around 1.30-2 and then just chill for the rest of the day. We quite often walk across the courtyard to our house and have a mini Christmas just us two with presents after dinner.
Then we'll milk and feed and have a very relaxed evening watching Christmas by at our house."
Another said when their children were small, they weren't allowed into the living room until their dad was inn from milking. Now that they are older, everyone goes out to help with the work."
"We get up, kids open stockings, the farmer then goes out to do all his jobs while I feed the kids and sort our breakfast."
"Dad back in and fed then we open presents etc. Then he commences with the annual landrover wash."
I love that despite living on a farm, one farmer's wife has a white theme. This is something I can only dream of.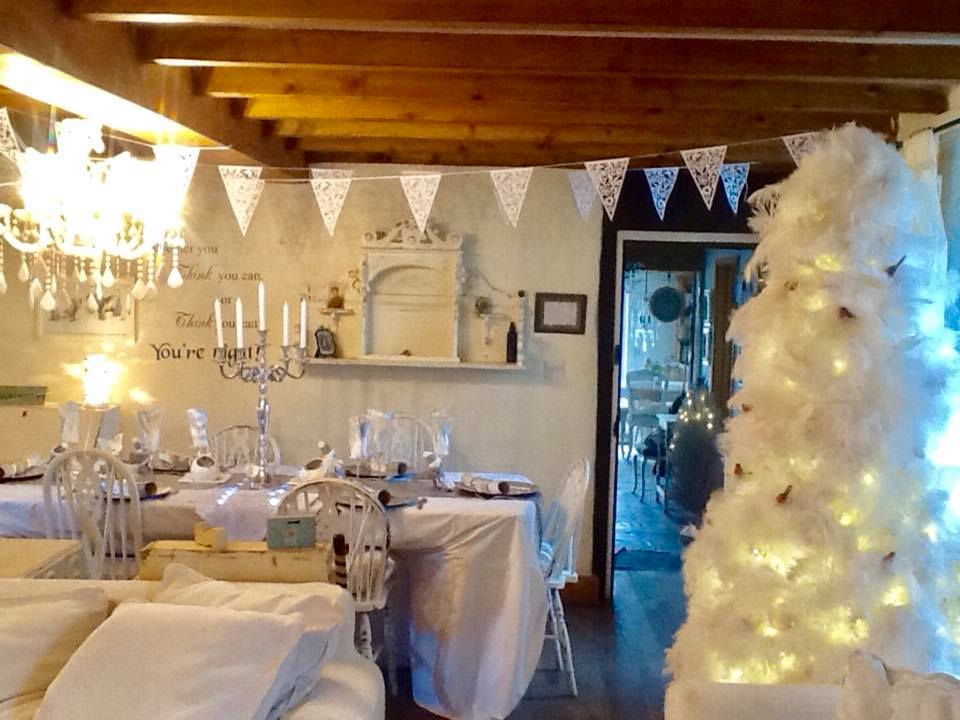 "I bought an old vintage white tree many moons ago, then lots of white feathers, and my favourite decorations are little red robins dotted over tree , with ridiculous amount of fairy lights.
"I always prepare food Christmas Eve, we sit have a story, watch a DVD, drink hot chocolate with marshmallows, play a board game in front of a roaring
fire."
Another family open stockings while stock is being sorted and "make sure dad gets to see children open main presents."
"We love Christmas on the farm," remarked another farming family.
"Extended family turn up Christmas Eve and we enjoy a meal together (they all sleep over till at least Boxing Day between ours and my parents over the yard)
"Christmas day starts early as children wake and open stockings on our bed (aunty usually appears with a pot of tea) then out to check/feed livestock.
"Farmers strawing up whilst we walk to church for Christmas service and home for a feast followed by family gifts from under the tree….. Boxing day a real tradition it's the family walk round/shoot followed by another feast ."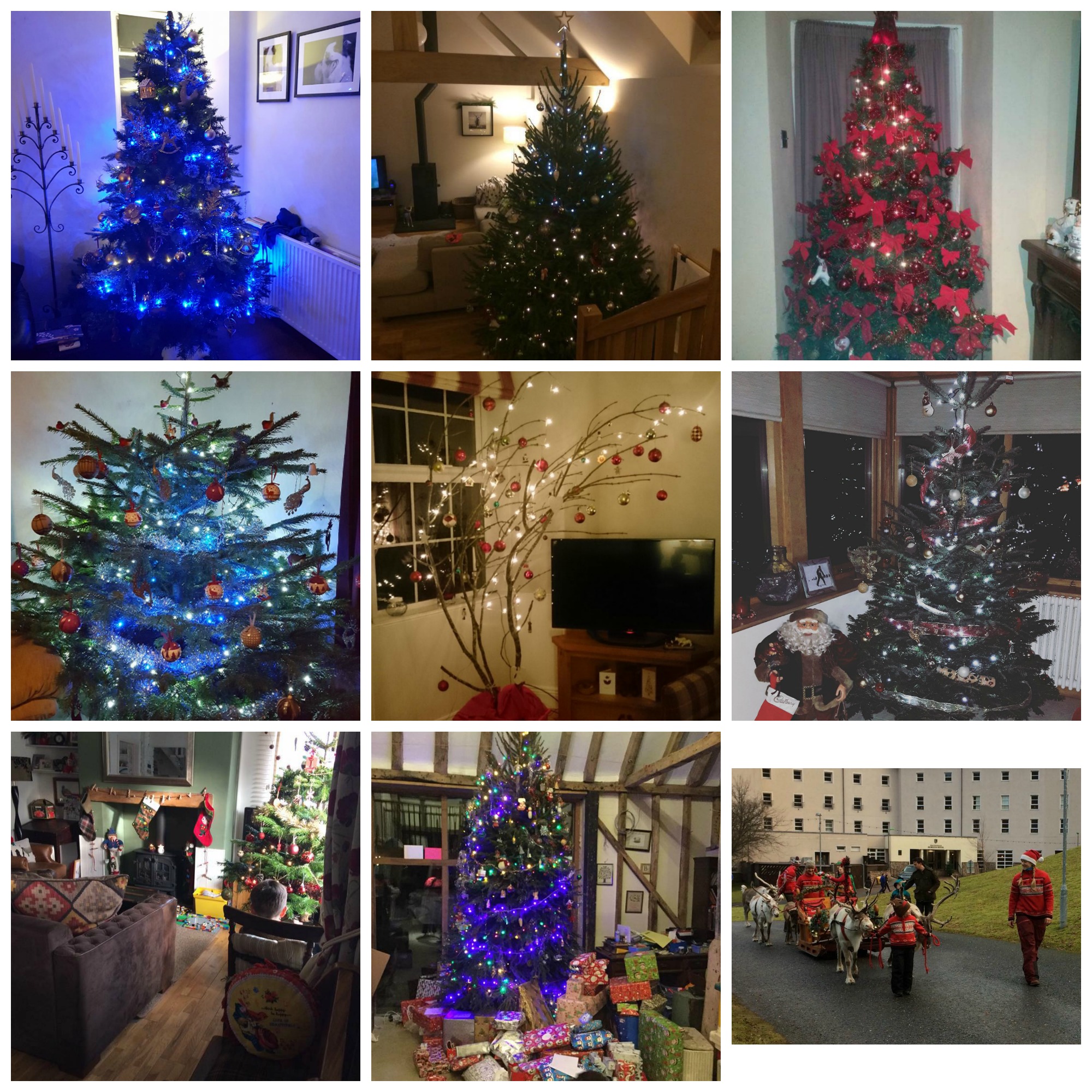 Children help with yard duties at another farmhouse while the mum cooks dinner and my favourite story is that in one house, when the children were little, they got round the milking problem by Santa coming quite late to their house so the children couldn't go in front room until Daddy got home from milking.
"Daddy would check Santa had been and let very excited children in to see stockings!"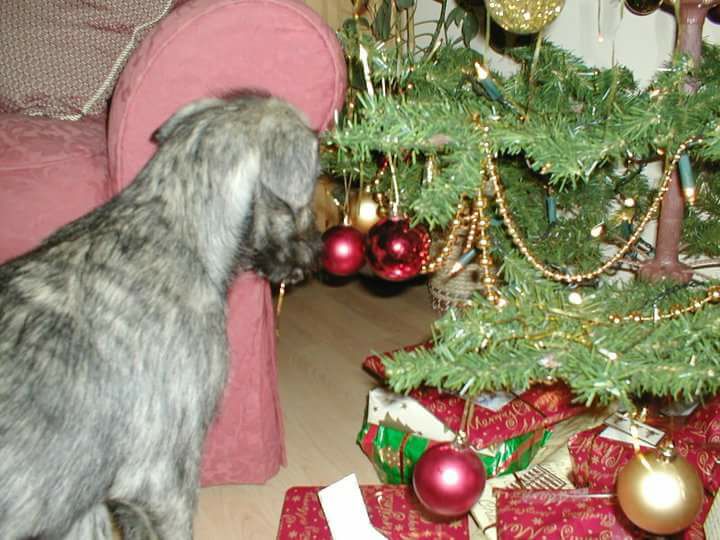 I love the different traditions and the different styles of farmhouse trees. As you tuck into your Christmas Dinner this year, spare a little thought-not just for the farmer's who produced the food on your plate but the ones still out there working so you can eat for the next year.