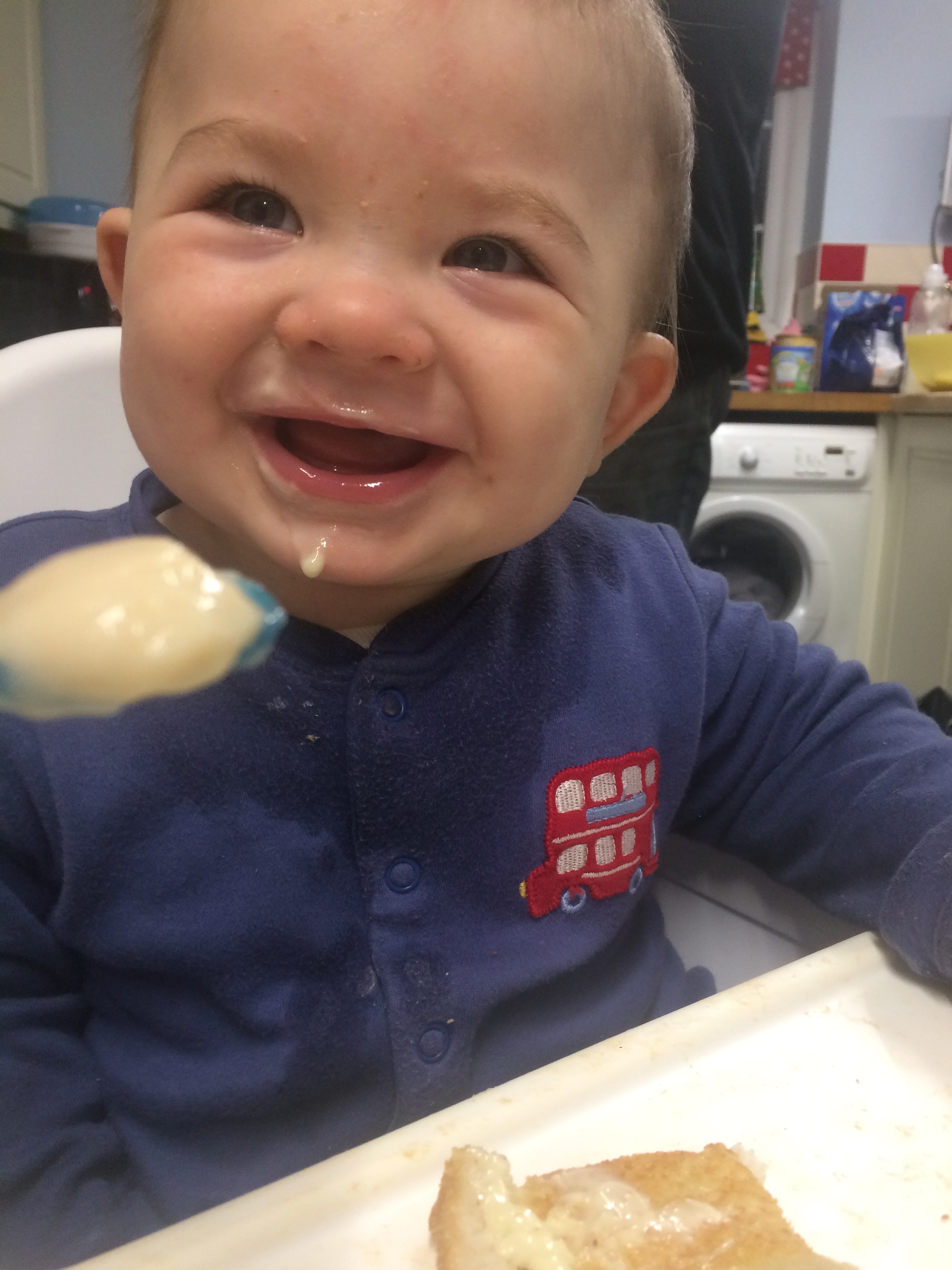 I have always enjoyed feeding my children Hipp Organic foods. Not only do they like them-which, with small children and babies is, in my opinion, the most important thing, they are a family farming business and you know how much that means to me.
The Hipp family began their organic farming in 1956 which is impressive in itself as organic was a relatively new thing back then.
From clean air and water to happy, healthy animals and tasty fruit and vegetables, they really care about working with nature, rather than against it.
So, instead of artificial fertilisers, Hipp farmers run regular crop rotation, use natural pest controllers like hedgehogs, owls and hawks and they make sure their cows, sheep , chickens and turkeys live happy, healthy lives, without the need for growth hormones and other drugs.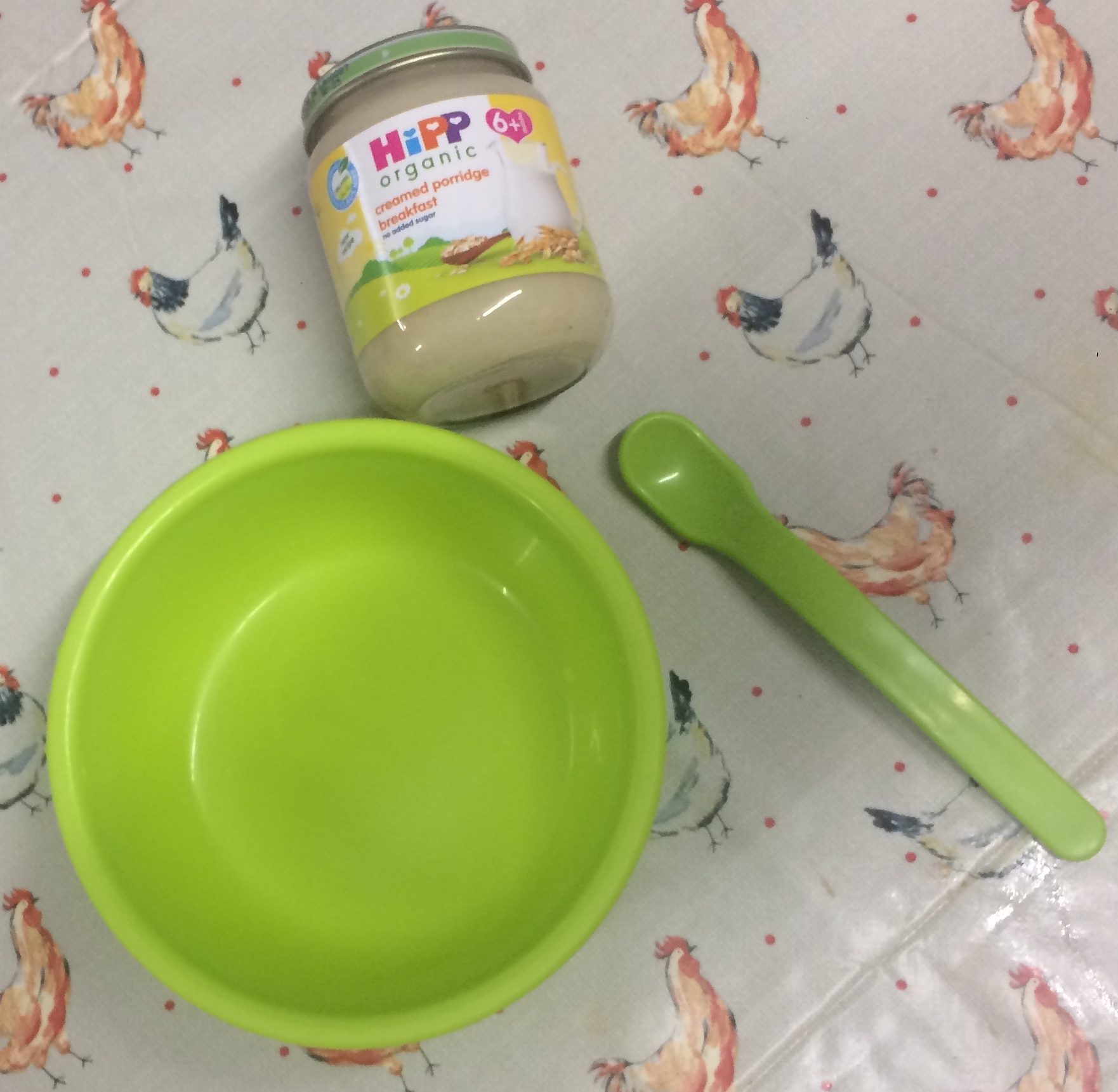 When you have children, I think you start to imagine what life will be like for them when they grow up and by supporting sustainable (and British) farming, you are automatically helping make a better world for your babies to grow up in.
Baby J has been enjoying Hipp Organic food since we started weaning him at six months.
The little jars are just the right size and with tasty flavours like buttered vegetables and vegetables with fish pie, they can be used for first tastes as well as meals as the months go by.
At nine months, J can manage a few more lumps and textures so we do often buy the next stage jars by Hipp but for times when he is a bit under the weather or teething, I do still keep some of the smooth jars in the cupboard.
His favourite, as with all of my children are the tomato-based ones. So spaghetti bolognaise, penne with tomato and courgette and Mediterranean vegetables with aubergine are huge hits here.
The jars can be enjoyed at room temperature but I often place one in a bowl of warm water and then decant the mixture into the warmed bowl-especial with the run of cold weather we have been having. Warm tummies are happy tummies if you ask me.
I have to admit to being quite partial to the Hipp rice pudding with apple myself. It is really creamy and, as it is a larger jar, there is more than enough to go round.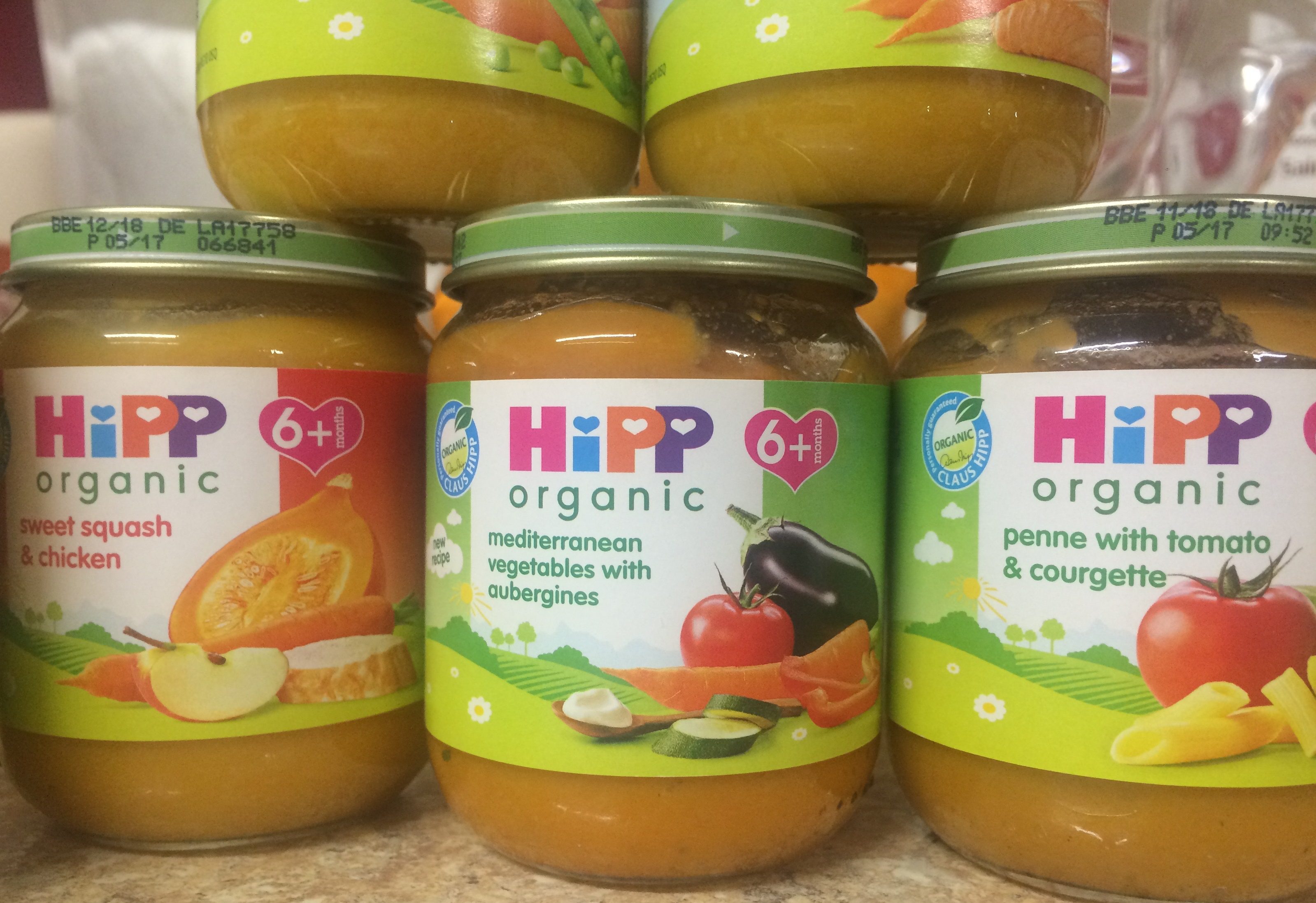 I always have a taste of the food I give to my baby. With no added salt or sugar, you would expect baby food to be quite bland and tasteless for an adult palette but it is actually very tasty which is brilliant for getting babies used to the food they will eat with the rest of the family.
If you are looking for tasty and nutritious foods for your baby, Hipp Organic is a great choice.
*This is a collaborative post.