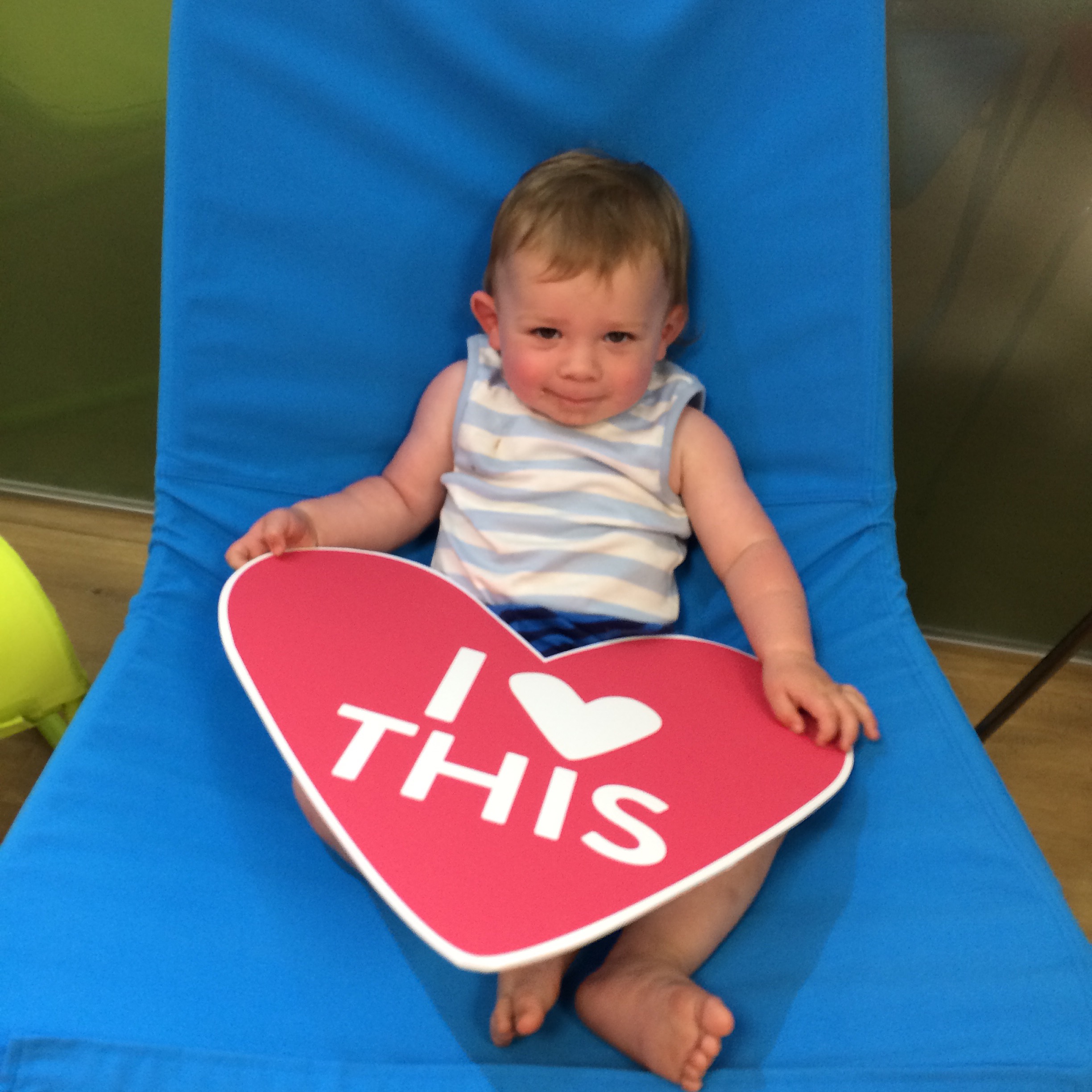 It's not often I am stuck for words but that is exactly what happened when G and I went to preview the Cosatto Autumn-Winter 2016 collection.
I have two words for you.
Rainbows and unicorns.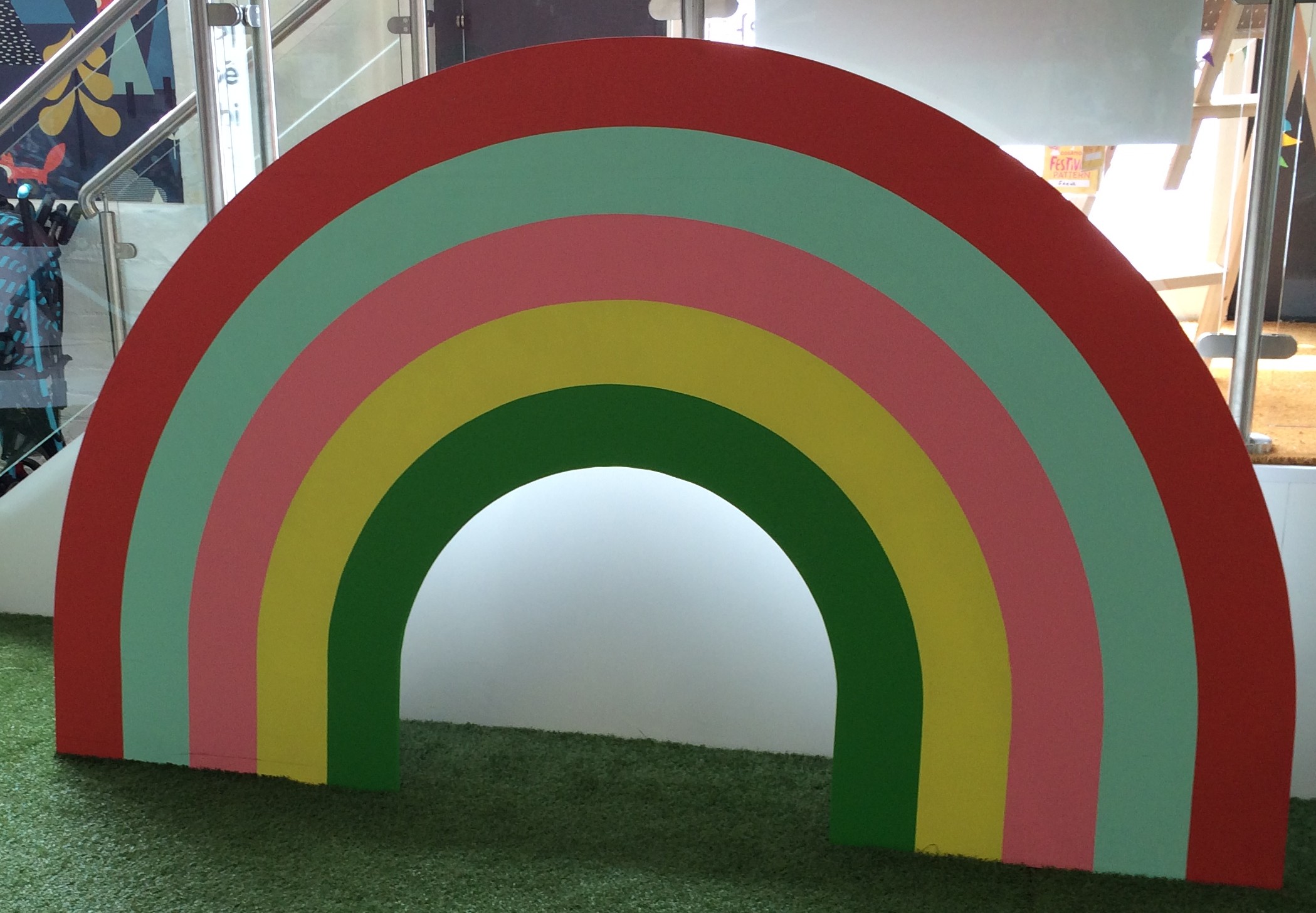 That's right, my friends, it seems Cosatto saw inside of my head and perfectly reproduced it on prams and high chairs.
The mood board could well have been a photo of the inside of my head.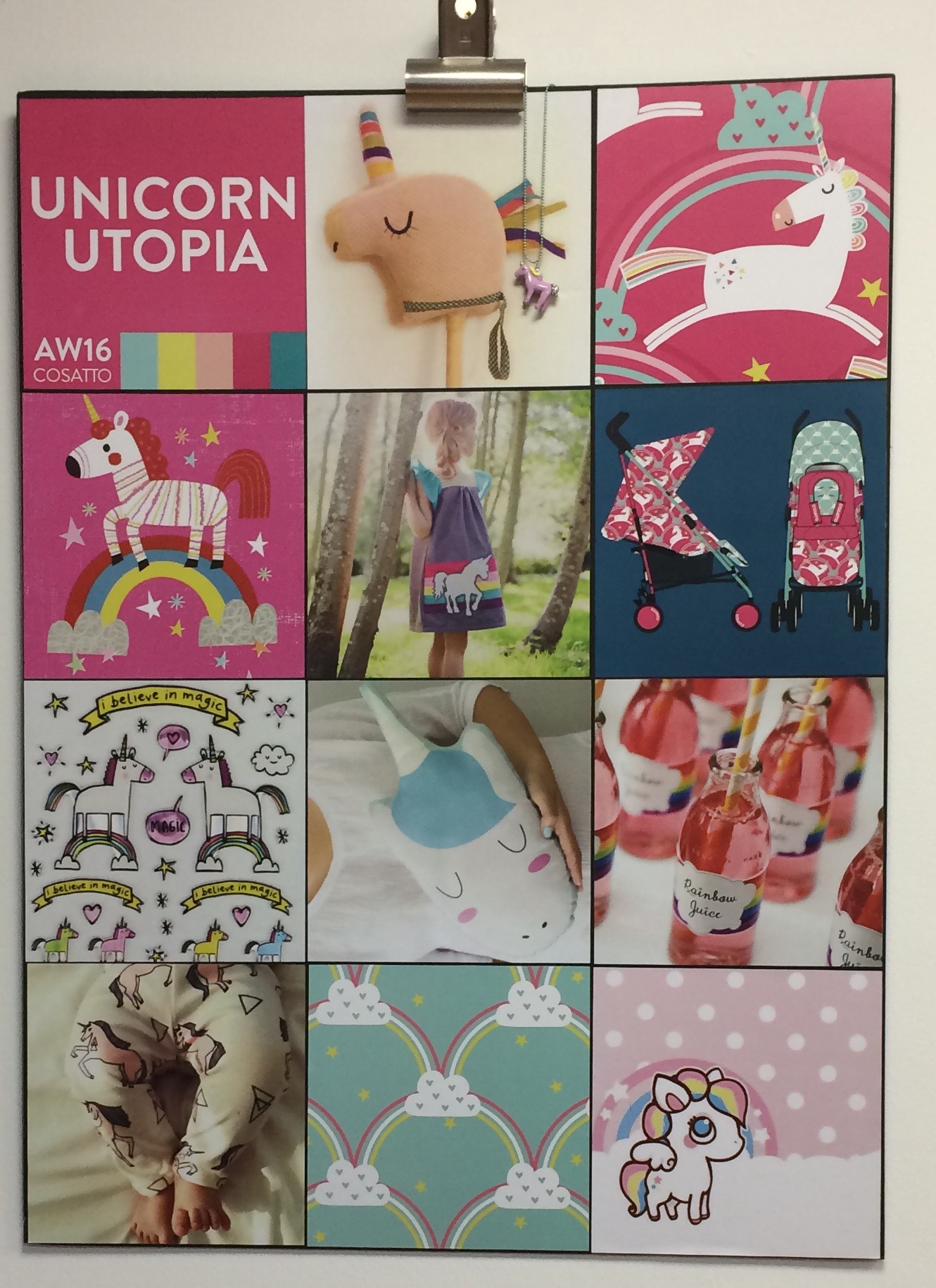 Pink, pink lemonade, unicorn necklaces. It is just lovely. The pattern itself is available in the Noodle high chair, the Supa Go pushchair, the Yo2, and Zoomi car seat.
Now I know what you must be thinking, G is a boy and the Magic Unicorn print is undeniably more girly but, fear not, there are plenty of things for boys like my favourite, the Revup which is a retro-look car print.
There is also the Hoppit print featured on the 3Sixti high chair and the Supa Go pushchair.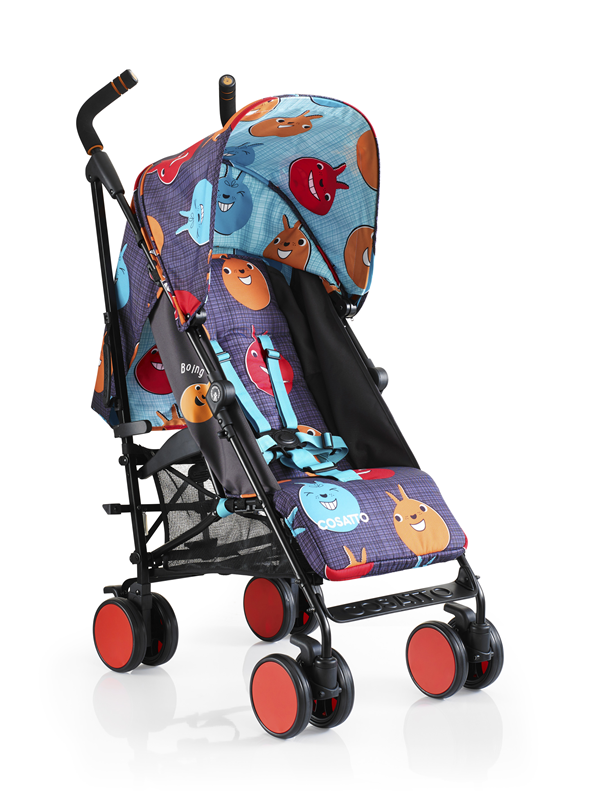 Now the next two patterns are also my favourites.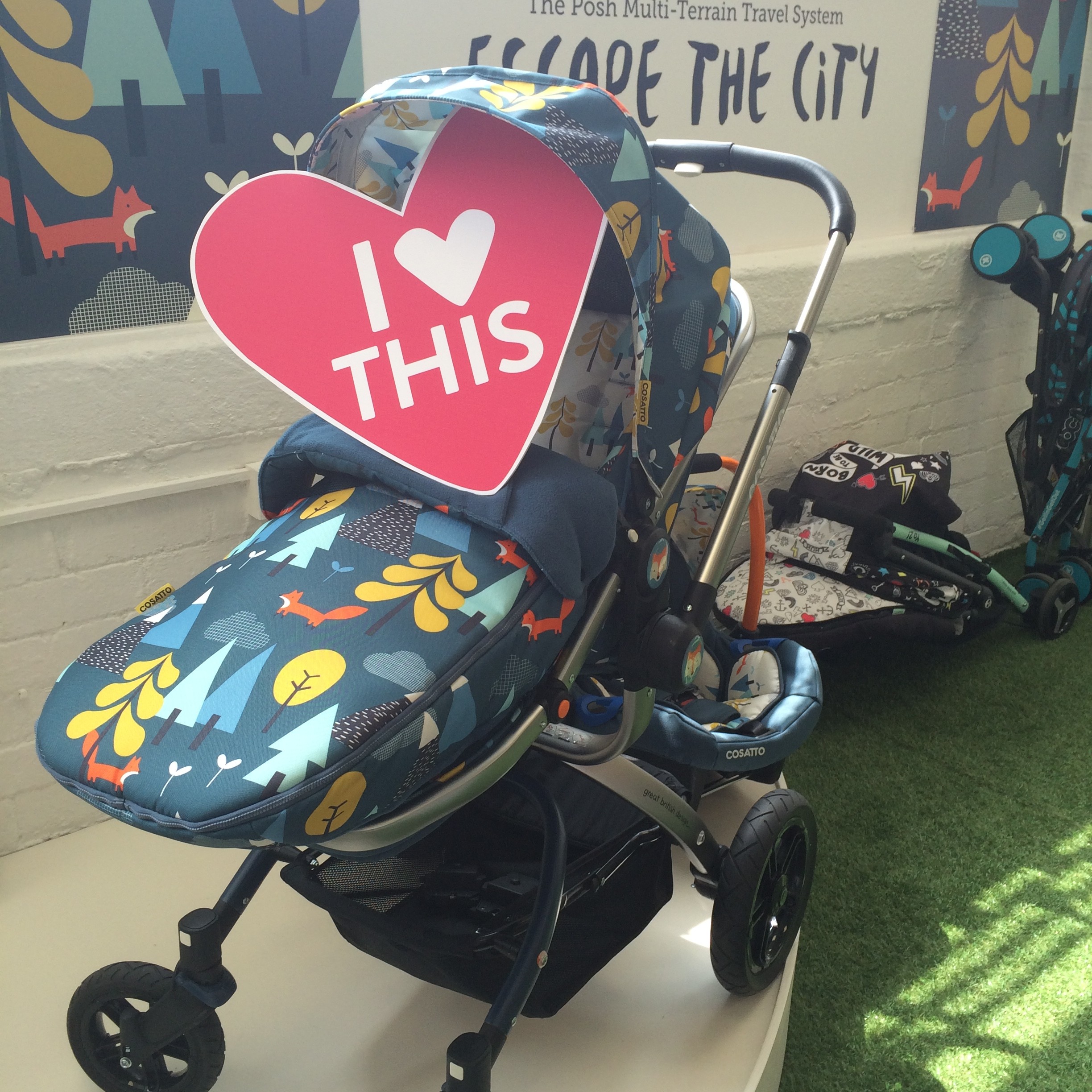 I first saw the Foxtale in the Spring-Summer 16 preview, last year. We love foxes in this house (not the real ones, obviously with my chickens) but we have them on clothing, toys, you name it.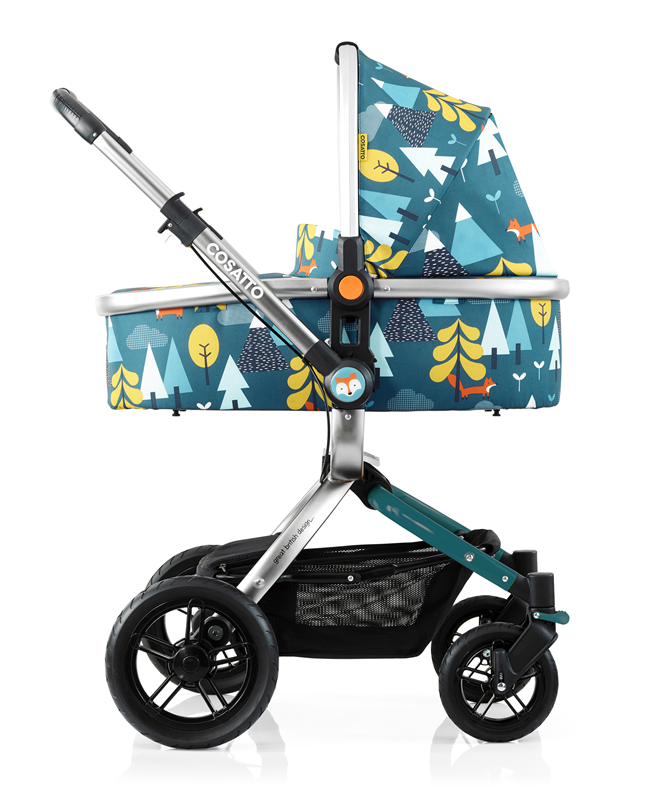 The Foxtale must have been a success as they have rolled it out onto more designs including the Hold infant car seat, the Ooba (gorgeous pram) and the Supa Dupa.
Next up was Campers which features brightly coloured caravans-I think they would look perfect on the farm.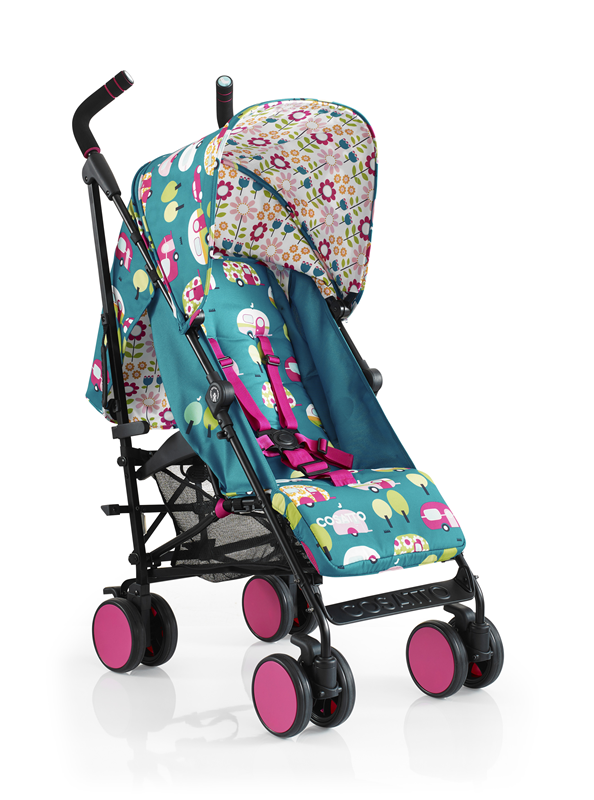 It is made as unisex and, if I am honest, it may be a little pink for some people's liking but I love it and would definitely put G in it-he definitely rocks the pink. He has to with Boo for a sister.
The Campers is available in the Giggle, the Giggle2, the Hold and Moova car seats and the Supa Go.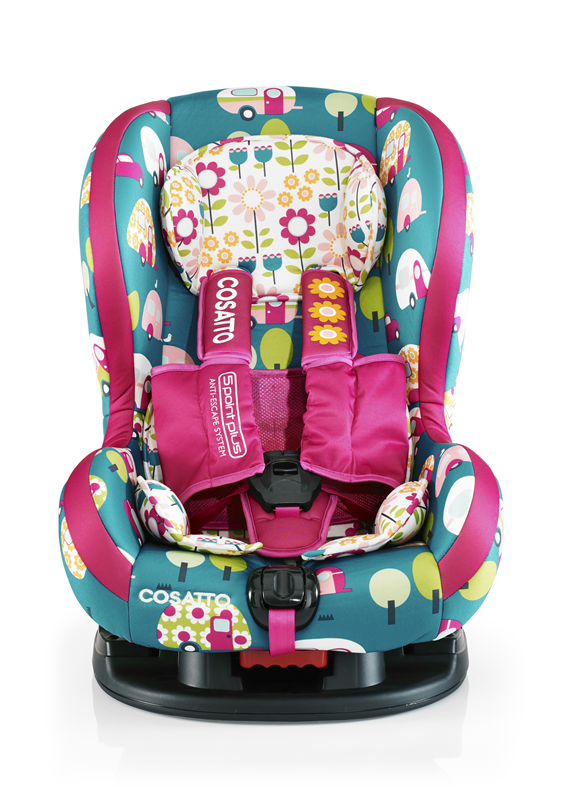 There is also a lovely new pattern for the Noodle high chair called Egg and Spoon-very apt for us.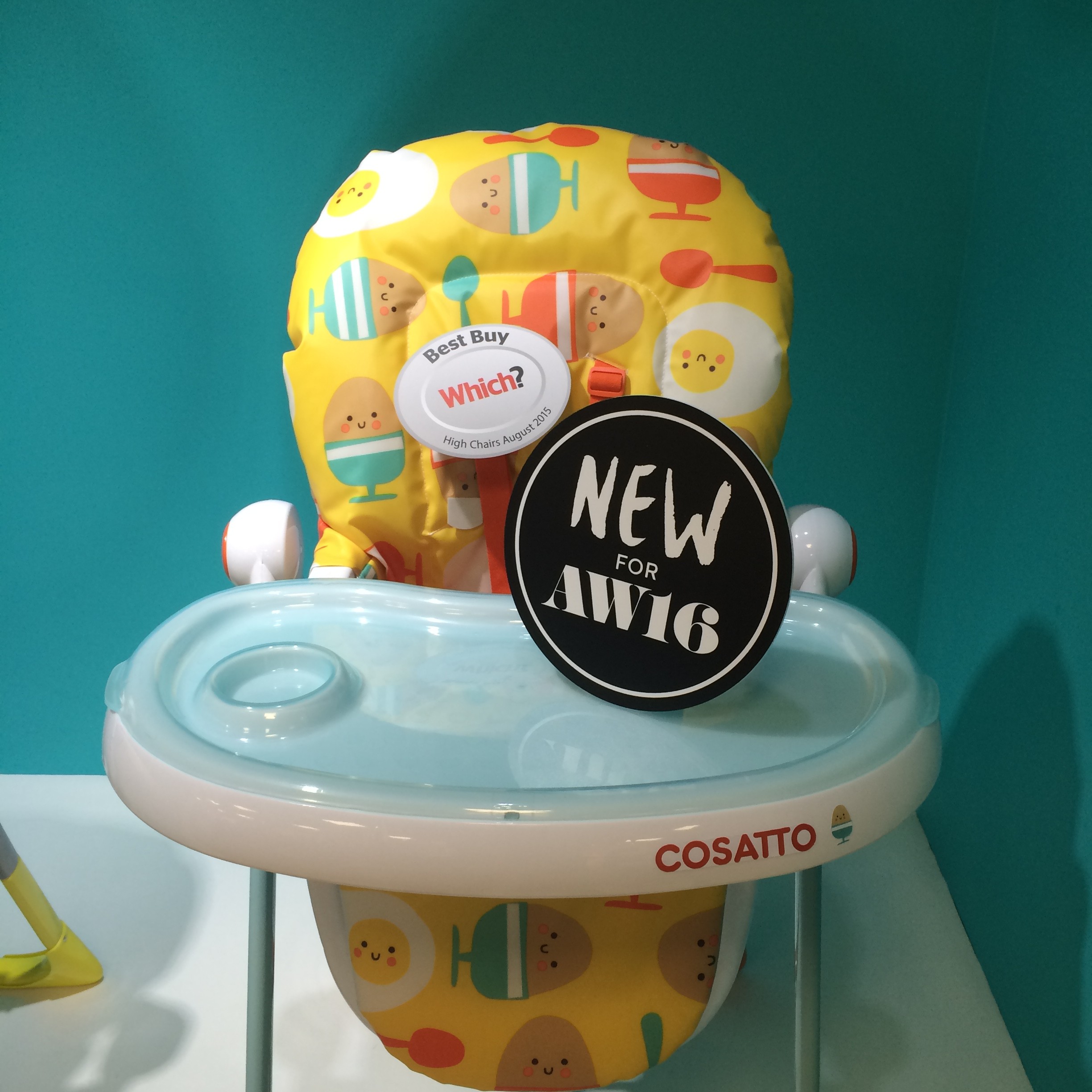 G especially loved running around the Cosatto showroom.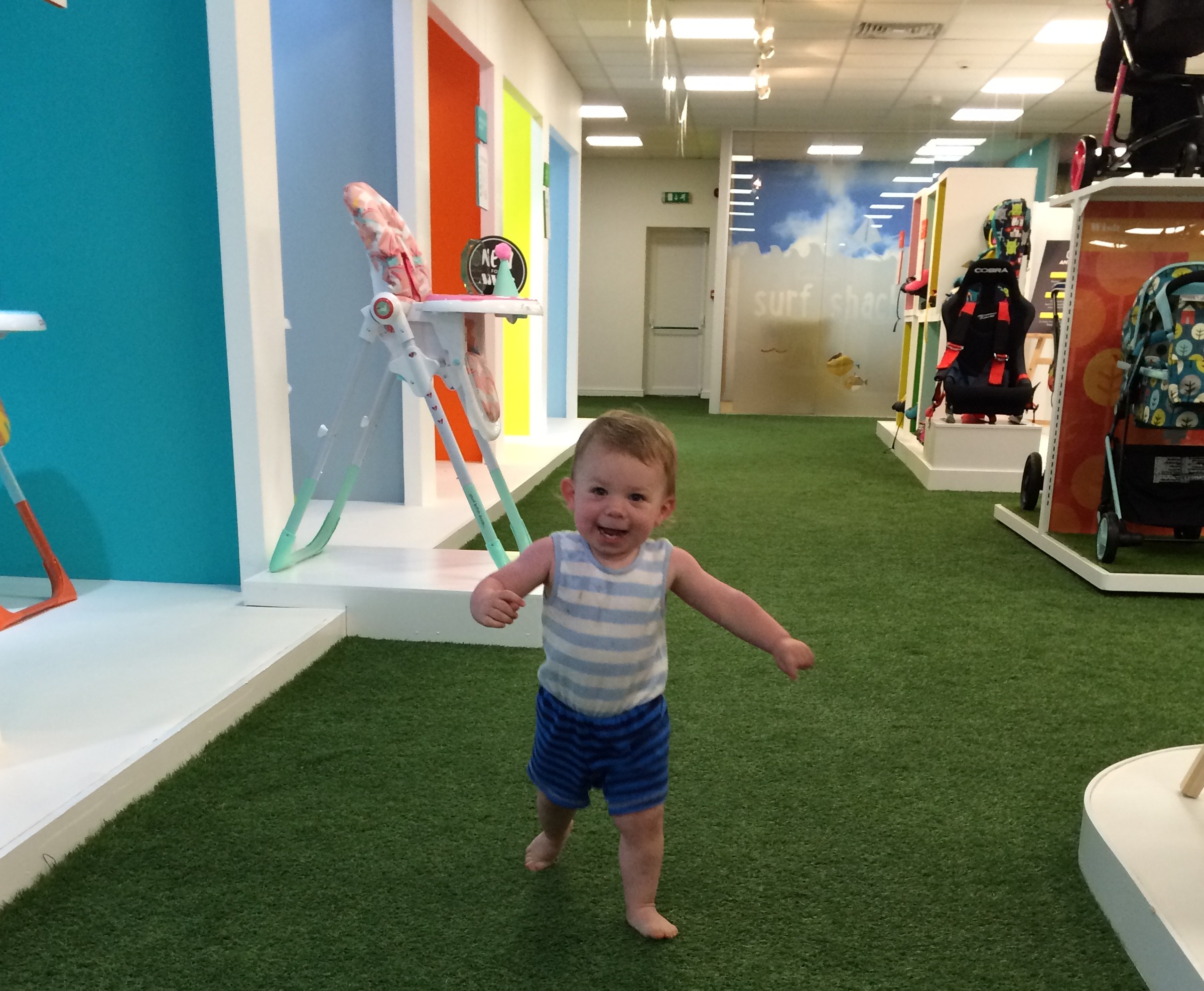 I hate putting words in his mouth but I think he liked the high chairs best.
Who am I to argue with that?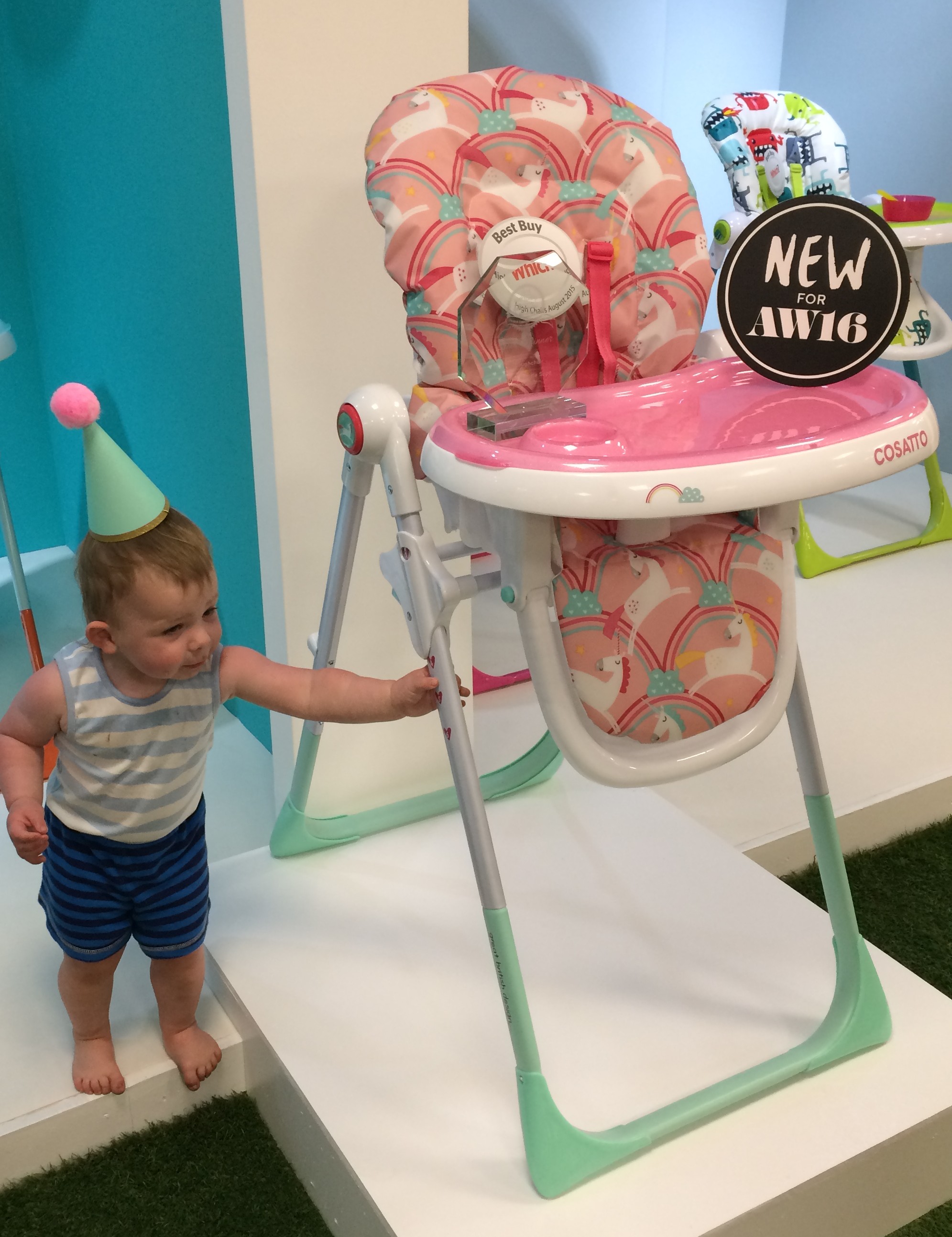 We love Cosatto. Their passion for colour and life really reflects my personality. Life is too short for bland and, each season I actually look forward to what will be coming next.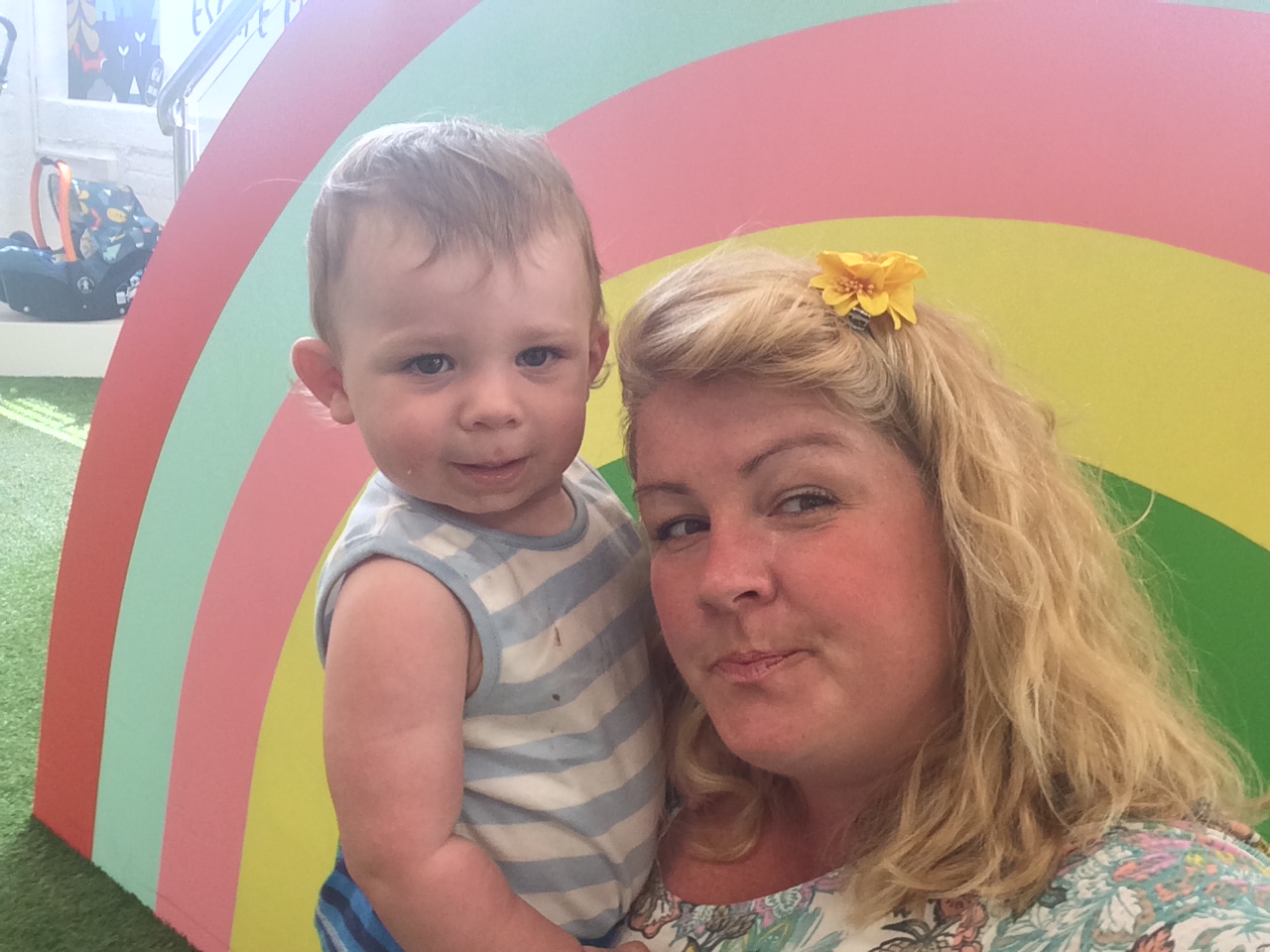 I just need to persuade Hubster that we need at least 15 more babies so I can fully explore the Cosatto range.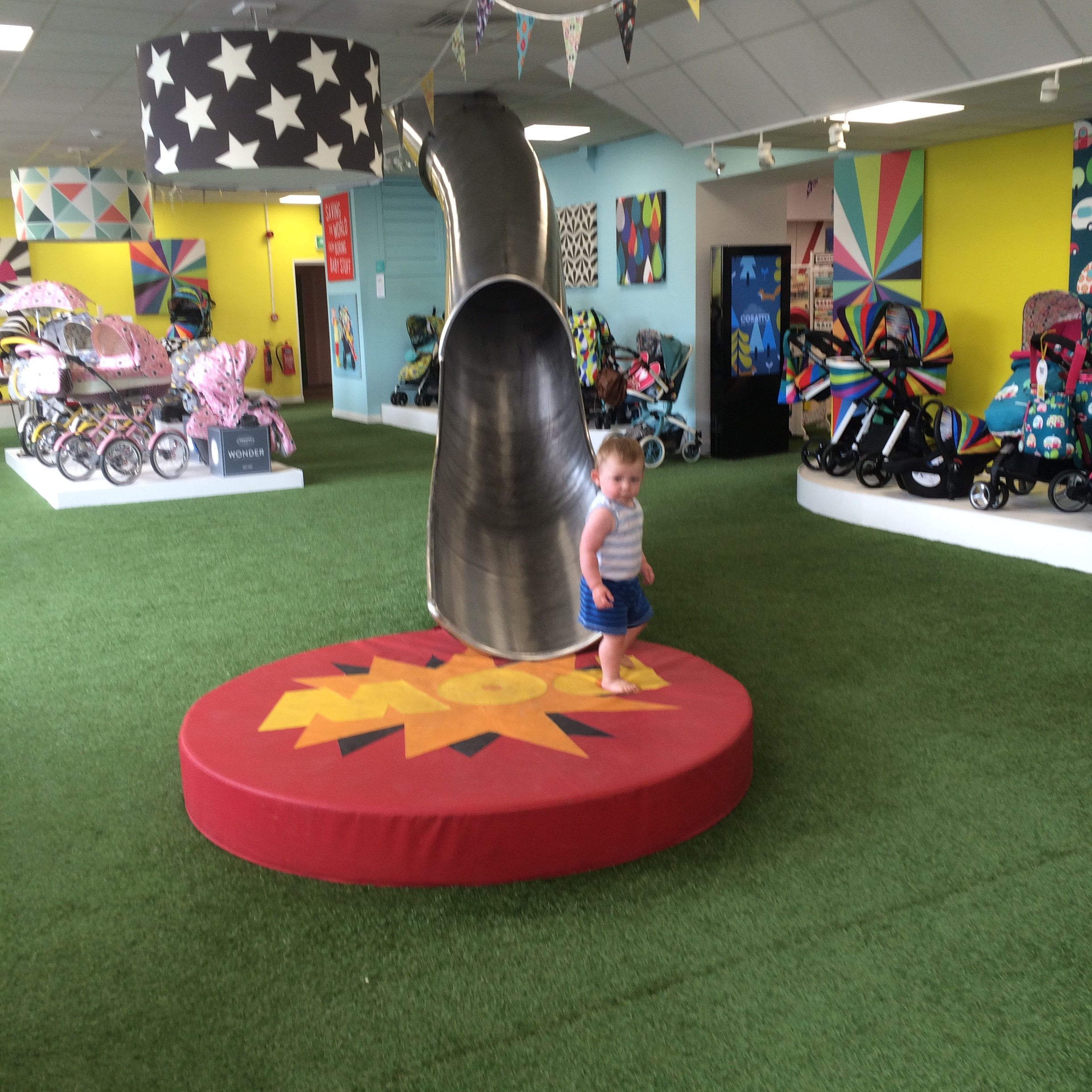 *G and I were invited to Cosatto to view their new range. All opinons are my own, including my weird brain of unicorns and rainbows.