January seems to have become all about Veganuary and it will be followed by Febudairy and whatever else gets thought up next.
As a farmer's wife, I have to back British farming whether it be Lamuary or anything else.
If however you are expecting a one-sided post here, you may as well stop reading now.
Whether you are a meat eater, a vegetarian, a vegan or anything else. in the UK there is only one way to save the planet and we can all do it together-
Eat seasonally and locally.
Thats it.
Nothing gimmicky.
Nothing fake.
Just that.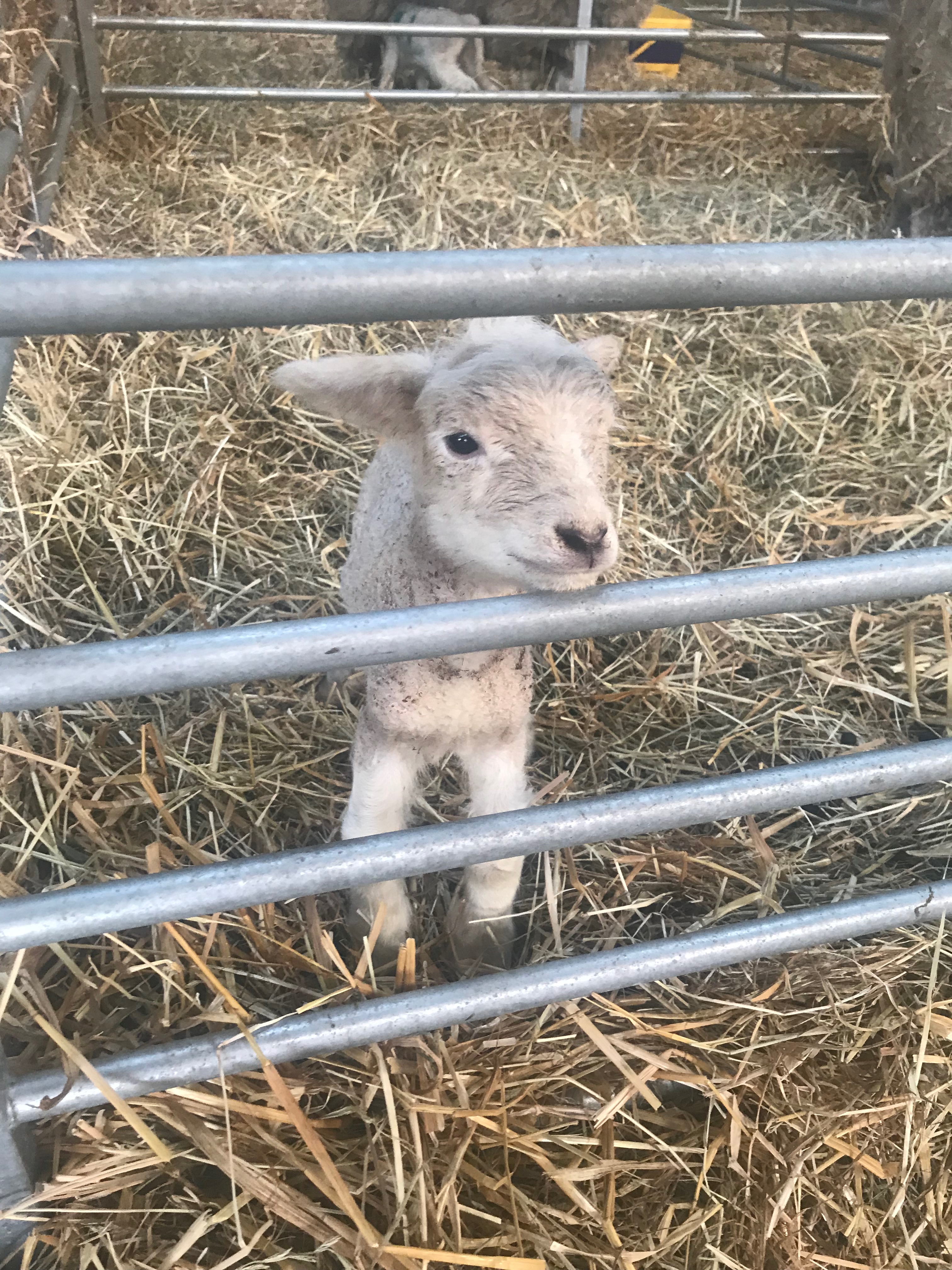 I think even my carnivore farmer concedes that we must all cut down on the amount of meat we consume. We must also be very thoughtful about where all of our food comes from.
This is why I think having Veganuary in January is ill thought out. I imagine it is because it is the easiest month to change the name of. It is defiantly not because winter is the easiest time of the year to eat a vegan diet whilst still buying seasonally. There is little point believing that by eating a vegan diet you are going to save the planet. If you are eating foods that are imported, you are, quite possibly, ruining the planet. If you have to eat vegan, eating seasonal vegetables is the only sustainable way to do it.
Seasonal food is great for the human body because it mirrors the nutrients the body needs according to the time of year.
In the colder months, kale, swede, leeks and cauliflower all provide the body with vitamins like vitamin C and K which, in winter is hardly going to be coming from sunlight.
The problem is though, these faddy vegan diet pushers don't seem to be able to make baked potatoes and roasted swede sexy enough but, if you want to be really environmentally friendly, it is these vegetables which should make up most of your diet in winter.
Similarly, animals whose young are born in Springtime would mean it is Autumn when these creatures are in season-not having legs of lamb shipped from New Zealand for your Easter table.
I know some farmers in the UK have lambed already so British lamb will be available at Easter but it is autumn when it is traditionally ready.
Chickens and pigs are probably the fasted maturing animals so, by sticking to British chicken and pork products, you have the opportunity to eat this type of meat all year round without having to eat imported meat.
Hens usually lay less in winter when there is less diet-that is, unless they are intensively reared with artificial lights on for a good portion of the day or they live in our field where they seem to never stop laying.
In the summer time, make the most of the British countryside and devour all of those luscious berries growing in the hedgerows. Blackberries and strawberries in the shops in winter may be tempting but look at the packaging. They have most likely been flown from Africa to reach the shelves and there is nothing environmentally friendly about that.
The rise of militant veganism has seen farmers being portrayed as villains but what many people forget is that farmers grow crops and vegetables too. Put down your avocados. Cast aside your cashews.
If you really want to save the planet, go to your local farm shop and buy seasonal produce. Less air-miles, less carbon dioxide, happy planet.
If you want to eat well and save the planet, use what your country naturally produces at the best time of year for it.
While social media is awash with slanging matches, name calling and propaganda about the benefits of eating meat or not, who knew, both sides could come together in the name of eating seasonably and actually agree with something. It is just unfortunate it doesn't make nearly as juicy headlines.