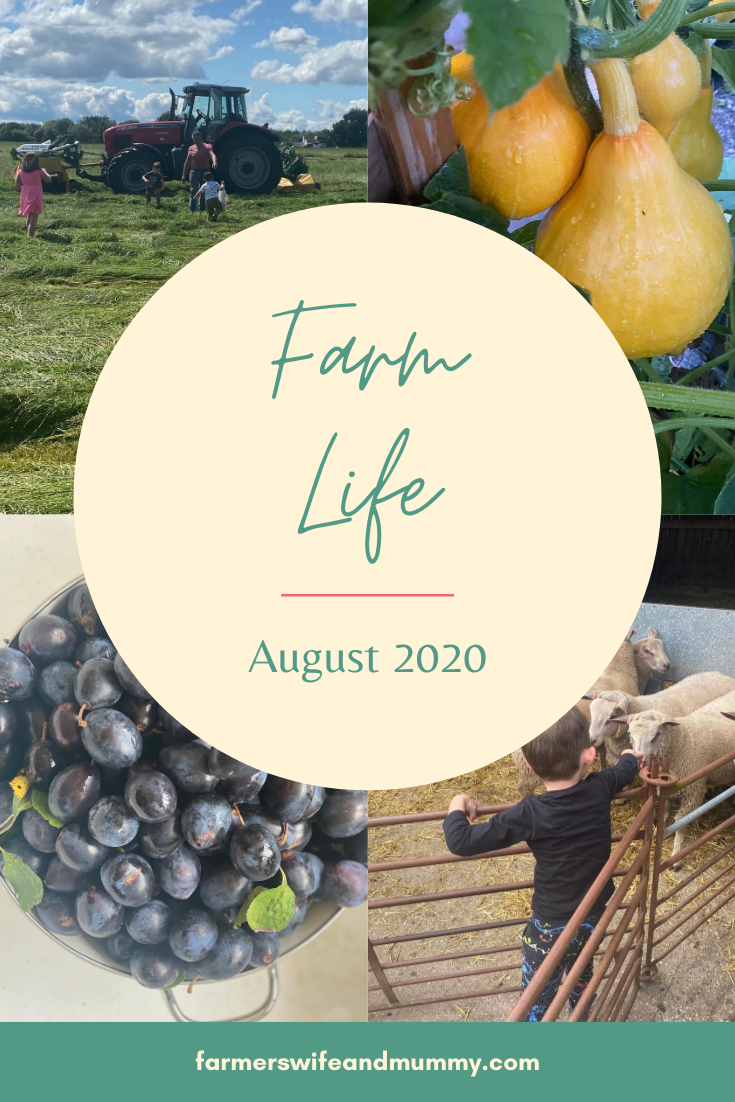 August has been a funny old month on the farm. As always, it has been the weather which has dominated everything.
Very hot and wet weather seems to be the norm now in the UK summer time but it really does not correspond well with hay making.
Having said that, we got a second cut on one of our bigger fields so that is something but we are still waiting for straw.
The Ryeland ewes and lambs were moved to the field nearest the house to be used as lawn mowers.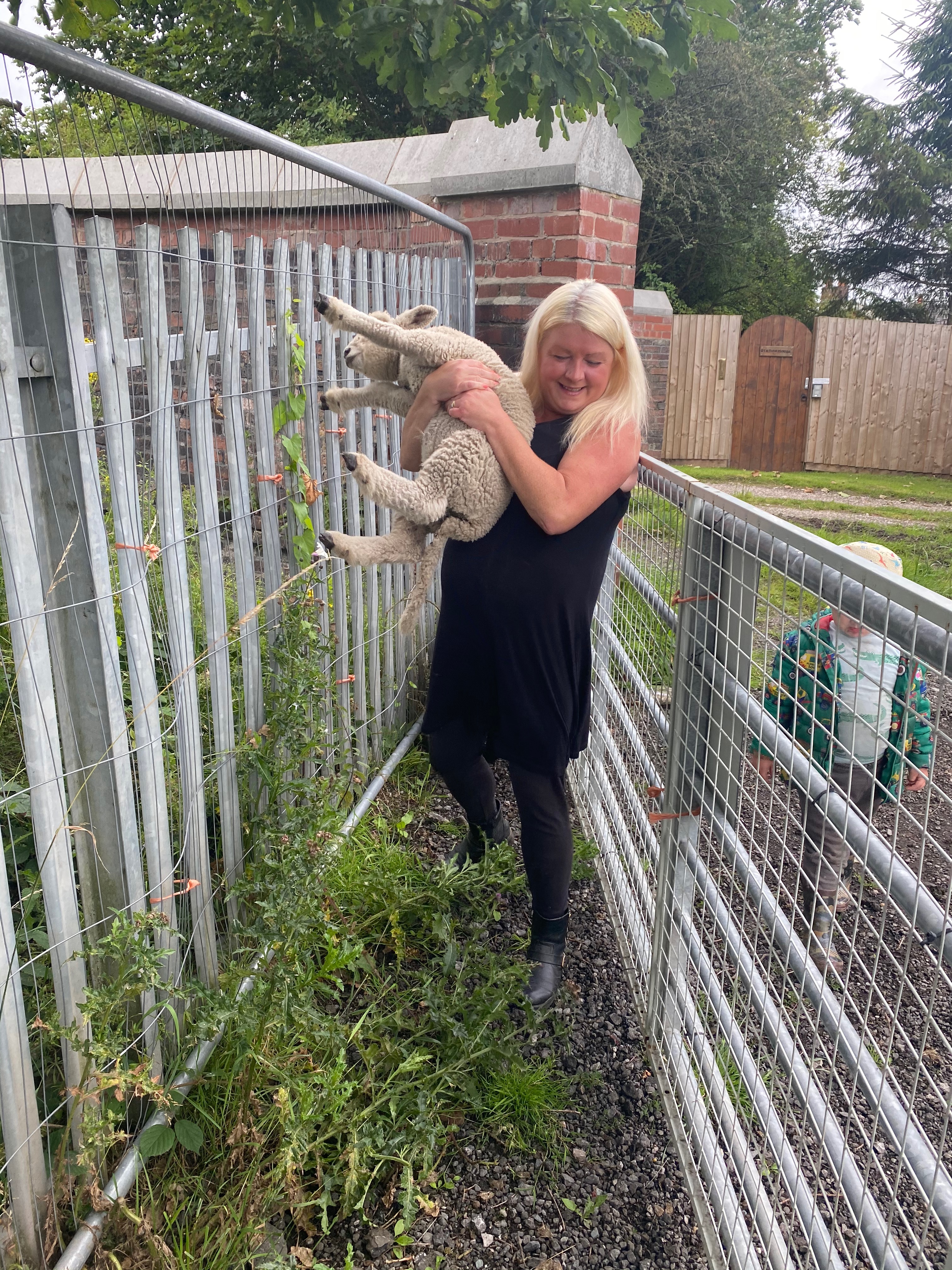 The rams were then gathered up and put in the field where the other group had been. We go and see the rams regularly but none of us go in the field. Shaun the Ryeland ram is friendly but the others are absolutely massive.
We actually bought two new rams this month from breeders we have been to before. They breed Charolais sheep and the farmer was so pleased with the last two that he bought two more.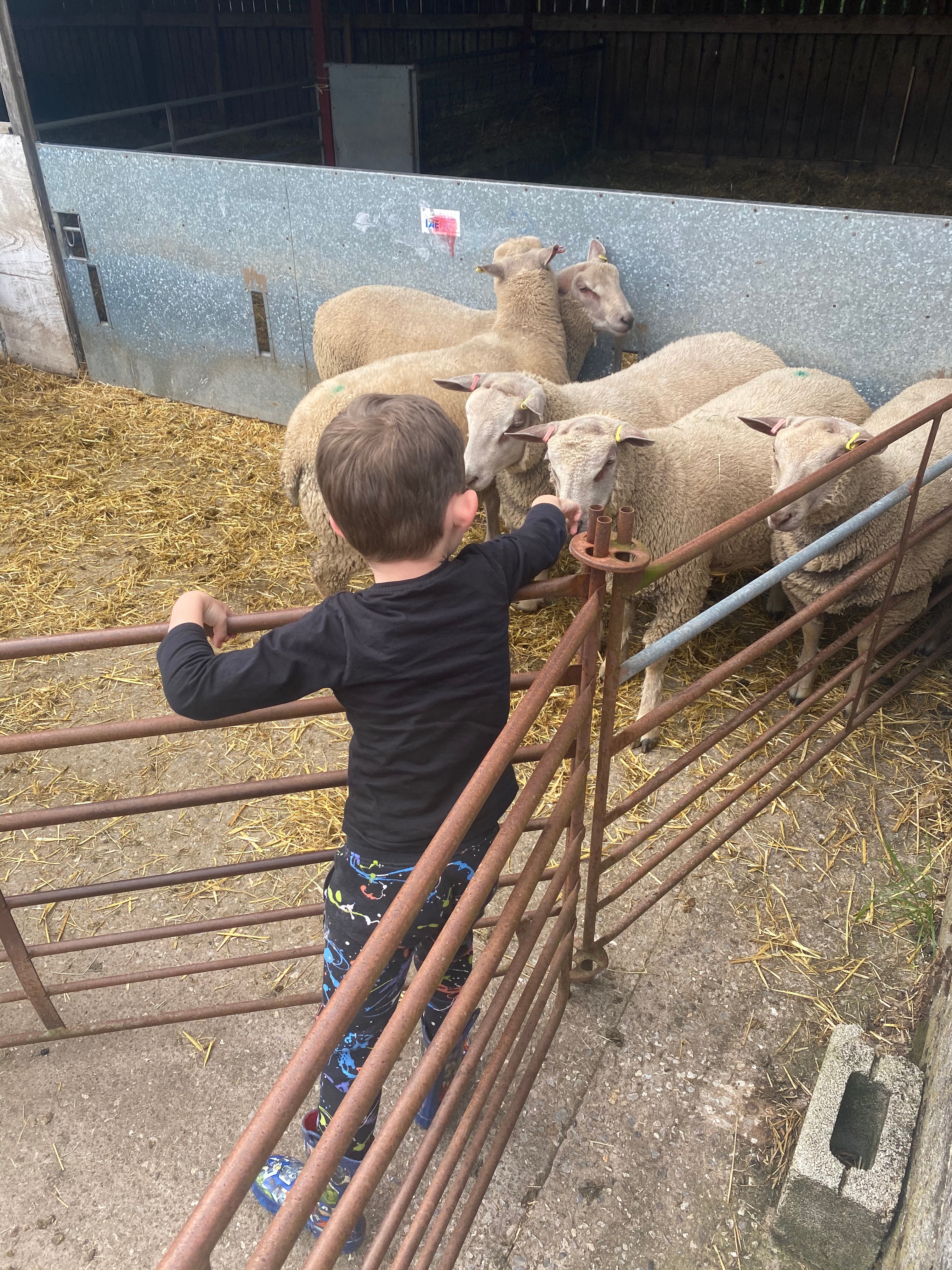 Our youngest was a babe in arms the last time we went to imagine their surprise when the mini sumo rolled out of the car. 
Both boys enjoyed seeing their cows and helping their daddy choose the best rams. Much laughter was had at the testicle checking. Boys will be boys.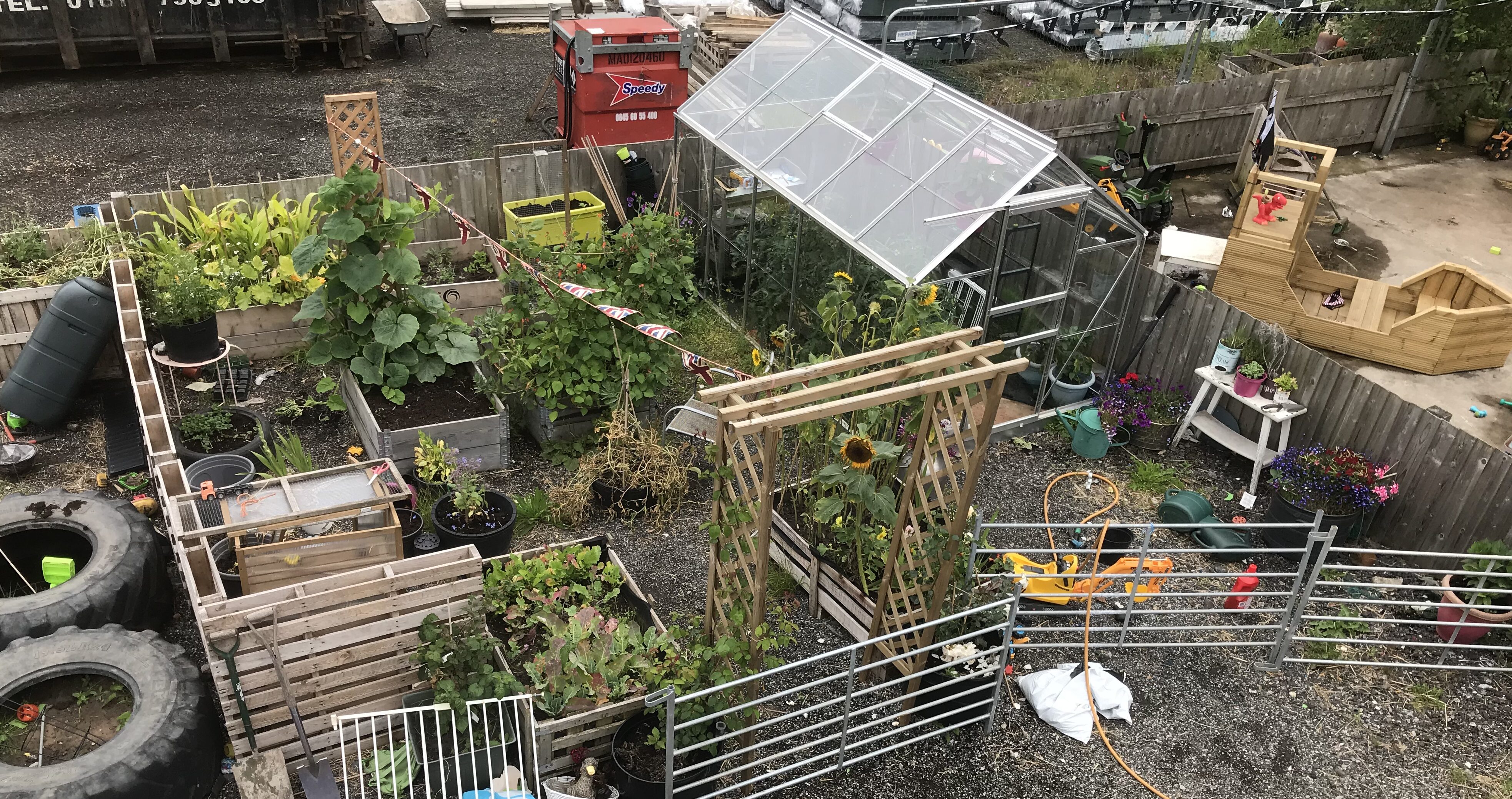 The farm garden is still the gift that keeps giving. This month we have had runner beans, loads more herbs, sweet peas, dahlias and countless other things. 
The tomatoes are still yet to ripen but we have two watermelons which I obsessively watch daily and they really do seem to be growing before my very eyes.
I bought some Uchiki Kuri squash seeds after seeing Monty Don growing them vertically. I found an old bit of trellis and started tying the plants in as they grew. The stems have totally spread out-so much so they are growing up the bean supports in the neighbouring bed and the squashes (which are yellow at the moment but I am hoping they will turn orange) are prolific. I cannot wait to see how they turn out and taste. I imagine there will be a lot of squash soup in this house for the foreseeable future.
We have also made great news of wild growing, exploring the hedgerows around the farm for blackberries and picking damsons off a tree.
My tiny little apple tree has about four apples on it and the pears are not quite ready but it is definitely something to look forward to.
I cannot believe that September is almost upon us. Autumn vibes, hopefully a return to school and most importantly, some straw in our sheds.
I will be clinging onto the last days of summer.