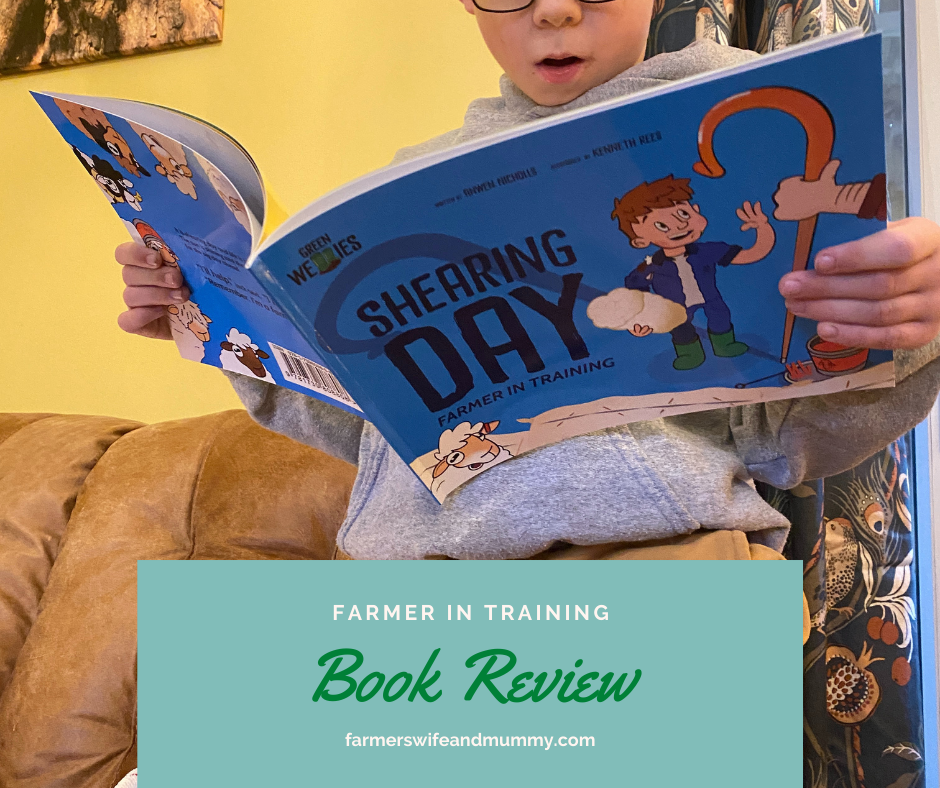 Sometimes, it is hard to find adequate books on farming for farm children. Living in such a rural setting, they know the ins and outs of farm life and they don't need it all cute like some authors make it.
Green Wellies Publishing has come up with the answer in the form of the Farmer in Training series.
Aimed at children aged 3-7, my 10, 6 and 4 year old all loved the stories.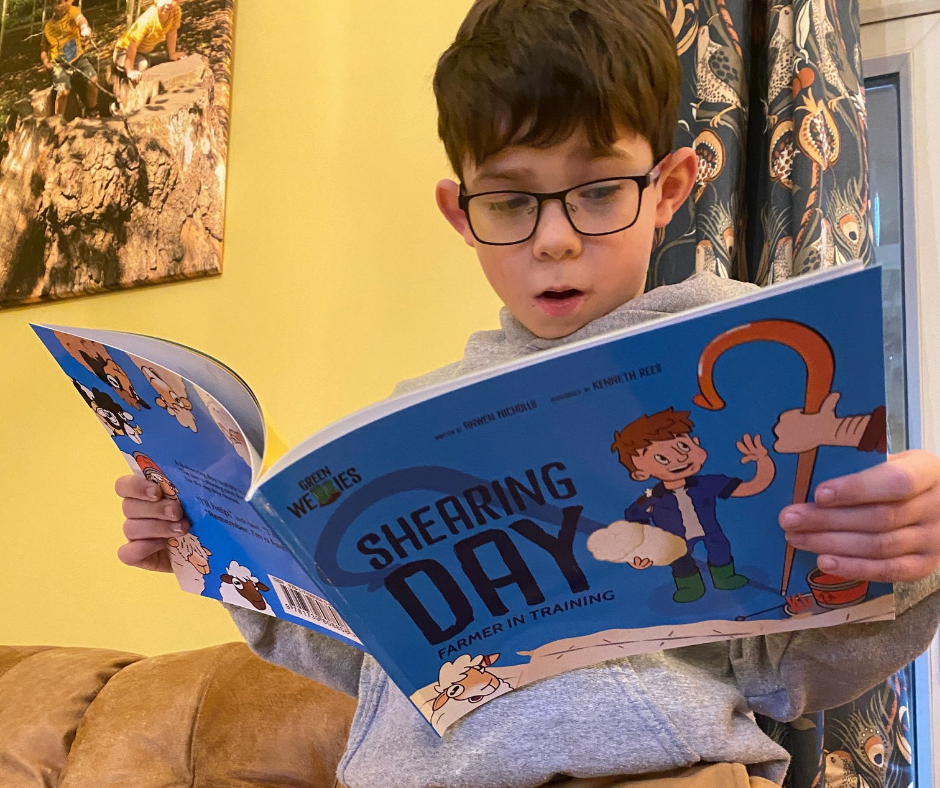 Based on a farm with Jack the Farmer in Training, his mum, dad, sister Sal and sheepdog Meg.
Sheep Shearing Day by Anwen Nicholls and illustrated by Kenneth Rees sees Dad let down by the farm helper on sheep shearing day and Jack steps up to help.
Will he be able to keep up?
The book is so realistic and, having been present on our own farm from being babies on sheep shearing day, the children loved seeing Jack folding the fleeces like they have done.
The Show, also by Anwen Nicholls and illustrated by Kenneth Rees is based at an agricultural show where Jack is showing his best lamb. A pony breaks loose when Jack is in the ring and he worries his chances are over.
When we had read both of the books, we talked about our own experiences. A pig breaking loose at a show we went to, meeting a young handler with a calf.
I love how young readers can identify with the characters and situations.
The books are in a rhyming format which all children love and the illustrations are really bright and colourful.
Anwen, who writes the series, lives on a farm in mid-Wales with her husband and three children. She has worked as a teacher in Powys since 2002.
She says her own children always wanted to read 'real' stories about farm life and in these books, she hopes to share simple stories of ordinary life as a child on a family farm.
Farming can be idyllic, but it can also be frustrating and tiring and things don't always go as planned. In between. Both books show the frustrations of being a young farmer, eager to help but knowing that you can't always do everything.
Even though these books are perfect for farm children, I honestly think all children will enjoy and benefit from the stories.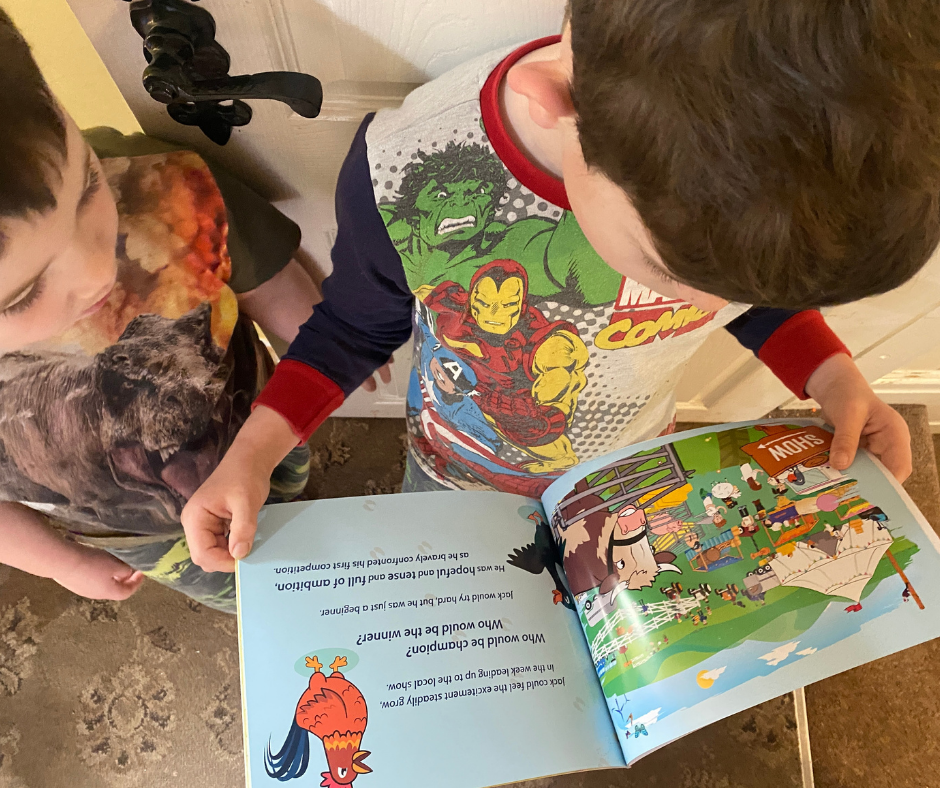 There are also two other books coming soon which we are really excited about-Sheep in the Garden and Lambing Time.
They would make a lovely gift for any child with an interest in farming.
The Show by Anwen Nicholls and illustrated by Kenneth Rees. ISBN 078-1-7398088-1-5 £6.99
Sheep Shearing Day by Anwen Nicholls and illustrated by Kenneth Rees. ISBN 978-1-7398088-0-8 £6.99.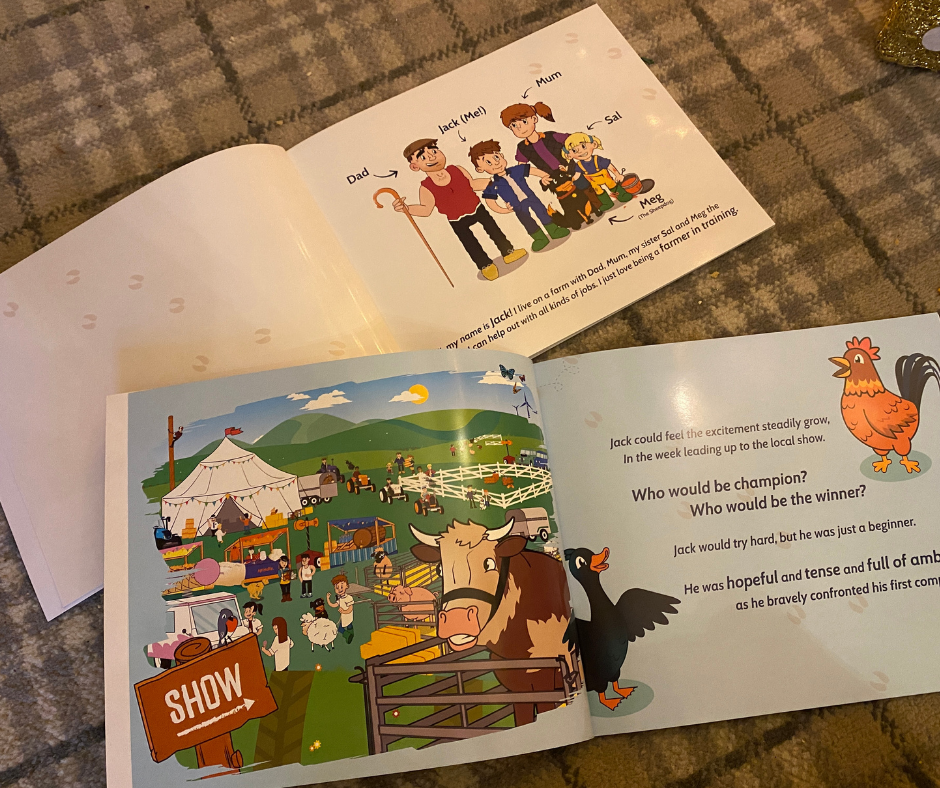 Both books are available from www.greenwelliespublishing.com and there, you will also find clothing, accessories, greeting card and more for sale.
Follow Green Wellies Publishing on Instagram, Facebook and Twitter.
We were sent the two books for the purpose of this review but all opinions are our own.