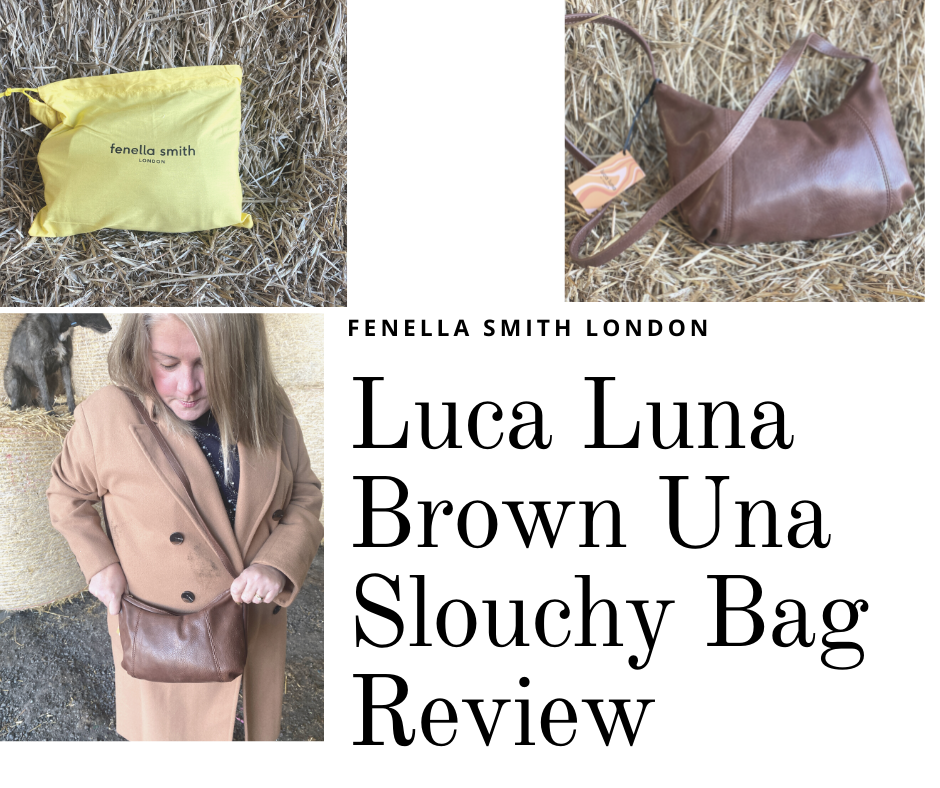 A wise woman once said: "You. Can never have enough hats, gloves and shoes"
While I don't want to totally argue with her, I would also like to add bags into this.
I have recently been introduced to the colourful world of Fenella Smith London who started her accessories business ten years ago.
The company is a family run, British design brand who celebrate colourful self expression with pieces which aim to make someone's world that little more pleasant (whether you're buying for you, your family, or your friends).
I was invited to choose a piece from their current collection and opted for Luca Luna Brown Una Slouchy bag which retails at £45.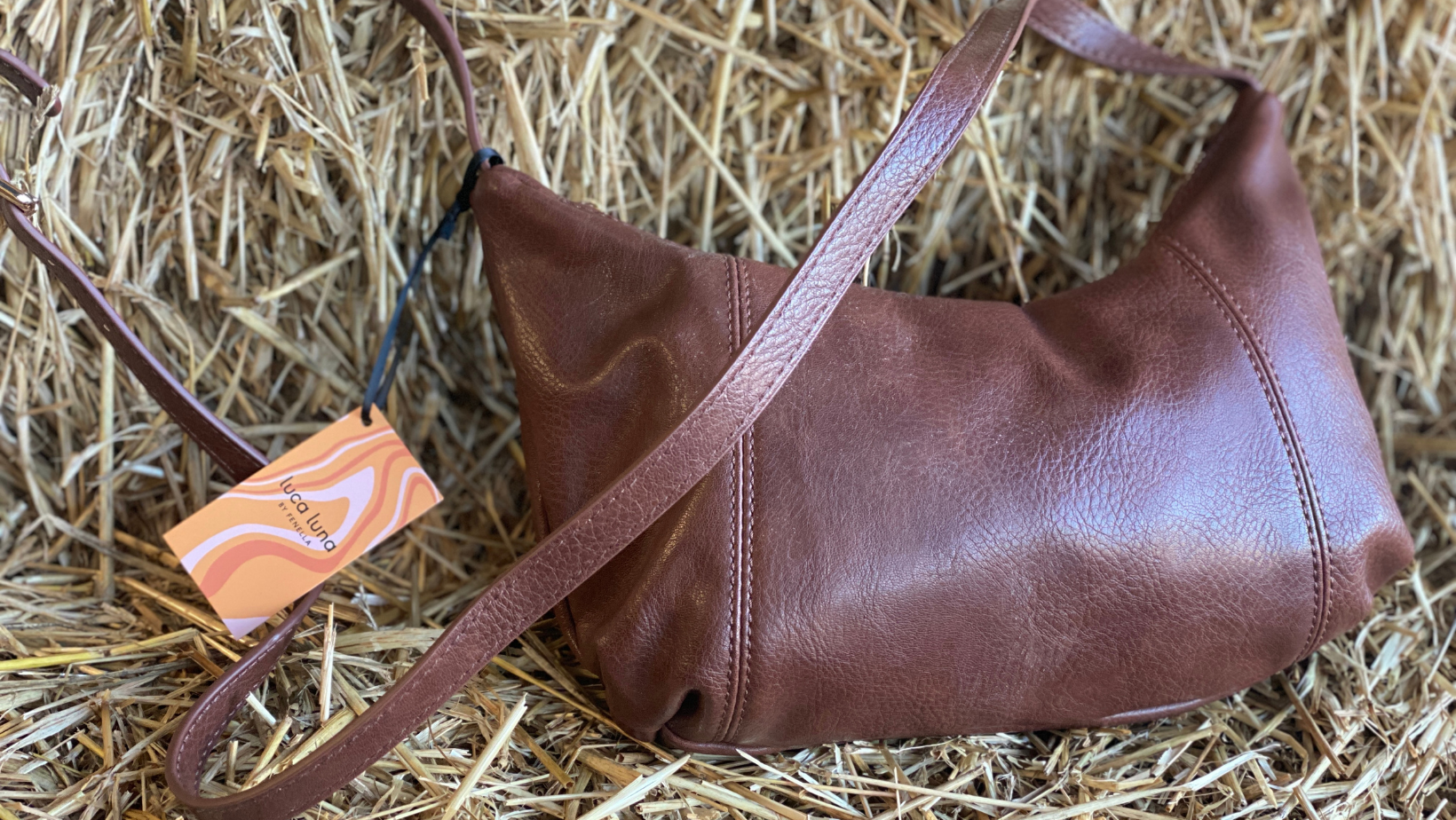 Billed as the perfect everyday go anywhere bag big enough to fit…well everything, in style.
I concur that the bad is surprisingly roomy. Thank goodness my children are old enough now for me not to need a change bag but they still come with a lot of baggage so I need a bag large enough to fit tissues, small snacks and baby wipes for every and any occasion.
I am pleased to say the bag did this perfectly.
This large soft black bag comes with vegan leather adjustable strap which means you can have it as a shoulder bag or longer, across your body.
With a cotton lining and zip pocket and all kept secure with a single zip fastening, it is perfect for every day use but smart enough to go from day to night.
I love tan at this any time of year and I just so happened to buy some new tan boots which go so well with my bag.
The bag comes in a beautiful yellow Fenella Smith London pouch which I really liked. It is the perfect way to store your bag when you are not using it. I may have to find another use for the pouch though as I cannot see a time that I won't use the bag.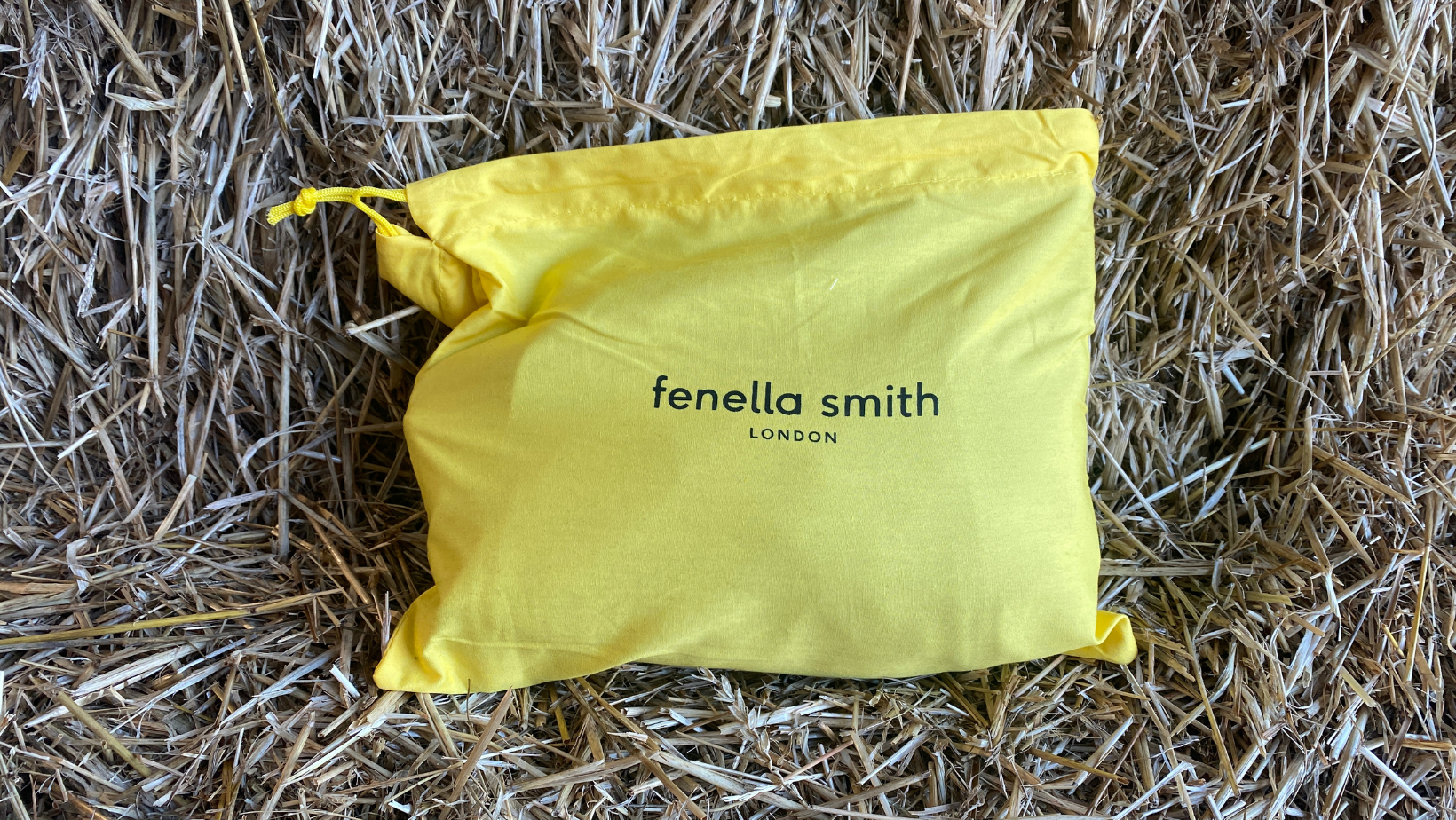 Just as we all care about the world, Fenella Smith also care about the way they design, source and produce their collections using only ethically sourced materials.
So you can certainly wear pieces from Fenella Smith with a clear conscience and a beautiful new bag.
The Fenella Smith London Luca Luna Brown Una Slouchy bag available in brown, black and cream.
Material: Vegan Leather
Size: Length: 36cm / Width: 46cm / Strap Length: 68cm 
RRP £45.
I was sent the Fenella Smith London Luca Luna Brown Una Slouchy bag for the purpose of this review but all opinions are my own.