We love homewares at the farm and, if there is a farm theme, it is not only essential, it is usually much coveted too.
When Quirky Cows got in touch to see if I would like to review some of their delightful pieces, I admit it, I squealed in delight.
Set up by Sharron Russell who, in her own words is "quite mad about cows," who has loved painting since a young age.
It was not until a move to the stunning Yorkshire Dales with many more cows to admire provoked an abundance of cows which inspired her.
After bravely going to a show with her hand painted cows on canvases and getting a great response from the public she decided to create a website and give it a go.
Quirky Cows was born.
All of Sharron's cows are unique paintings with different names to give them a strong individual character.
The paintings on canvas are all original paintings which she paint in her very own country kitchen. There are A3 and A4 prints for sale alongside commission.
There is also a variety of kitchenware which is just stunning and perfect for any farmhouse kitchen and those far from the country where fresh air and green grass is dreamed of.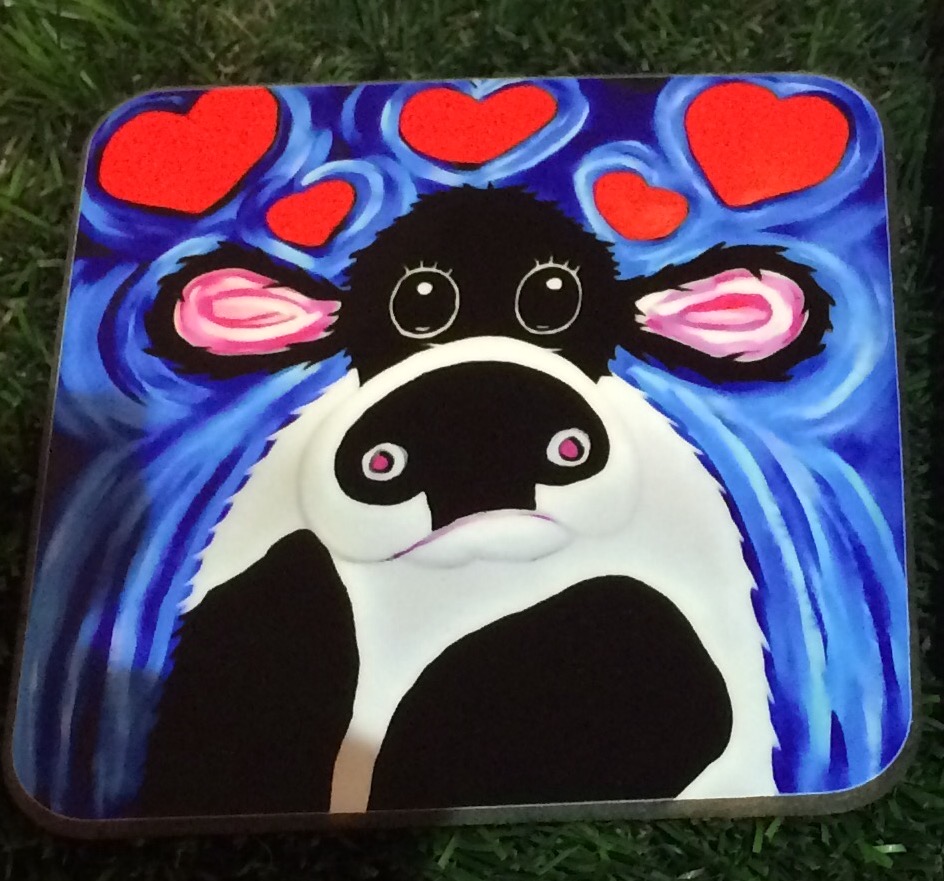 From coasters, clocks and mugs to bespoke designs and canvases. The range is beautiful and extensive.
Each range has a different colour scheme, from. I chose Sweet Heart which is a vibrant red and royal blue colour but Wee-Bruce, a Highland cow, Charlie, Hamish, Daisy, Malcom and Poppy are the other, equally lovely options.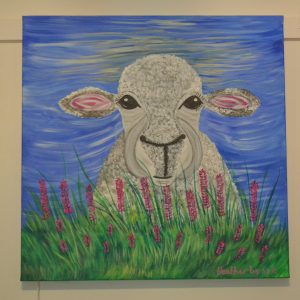 If cows aren't your thing, there is also the option of Heather the sheep or Jenny the donkey.
The collection is adorable and, not wanting to keep everything to myself, Quirky Cows has donated a lovely prize for one lucky reader of Farmer's Wife and Mummy.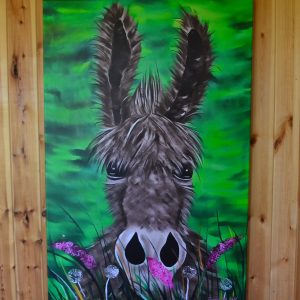 If you are lucky enough to win, you will be sent: 1 coaster, 1 mug and one chopping board.
All you have to do is fill in the rafflecopter below and, for an extra entry, it would be lovely if you could share the competition post on Facebook.
For more information of Quirky Cows, do visit the website and you can contact Sharon at Quirky Cows via the following
Tel: 07833 152146
Email: qu********@ou*****.com.
Terms and Conditions
The competition is open to residents of the United Kingdom.
The winners will be informed by email within 7 days of the closing date, and must respond within 7 days to claim their prize.
The prize will be despatched by Royal Mail Special Delivery within 28 days of receiving the winner's address details.
Farmer's Wife and Mummy will not be held responsible for accidents which may occur throughout the postage system.