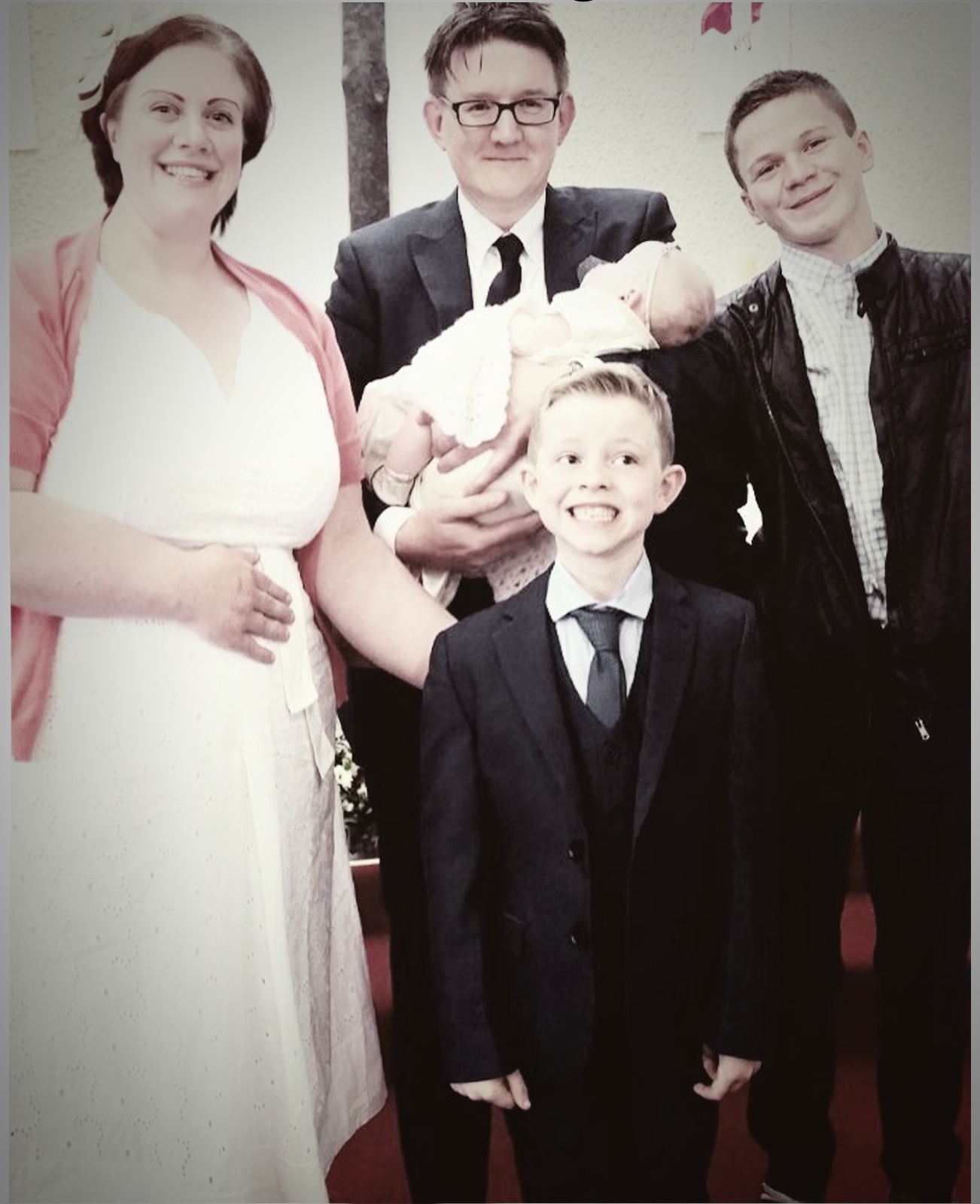 Fiona Garrett is a 37 years old, first generation farmer living in County Derry, Northern Ireland. She lives with her partner and non farmer David, three children ranging from 20 months to 15 years old and two Springer Spaniels- Megan and Paddy the puppy.
They live on the edge of Learmount Forest on a 50 acre small holding.
Fiona was born and raised in Hornchurch, Essex just outside East London, in a very busy urban environment, very different to how she lives now.
For 15 years Fiona worked in the emergency services and unfortunately as part of that she now suffer from Post Traumatic Stress Disorder, so she decided to leave that line of work and move back to Ireland where she had family around her.
The beautiful cottage in a very rural area allows her to relax and unwind and get herself better through talking therapy.
It was then that she found social farming which was designed for people like her to try something outdoors and to gain new skills and confidence and start to look towards a new career with land based qualifications through LANTRA, which have, after a ten month placement allowed her to go to Agricultural College and to start her farming career.
"I have always enjoyed the countryside and being around nature and animals so it was quite an obvious transition for me," Fiona said.
"I had never had the opportunity living and growing up in urban East London / Essex, both my parents were originally from Ireland and when my father passed away I moved to Northern Ireland to support my mum and ended up renting my cottage on a sheep farm."
When Fiona was on her year long placement, she was farming 450 ewes, 350 lambs and ten rams up in The Sperrin Mountains in Plumbridge, Co Tyrone. These were mainly Texel cross breeds. They also had a flock of Scottish blackface sheep who grazed mainly on the mountain and lambed outside .
Fiona has started a new placement now at a 650 dairy/beef farm which milks three times a day on a rotary parlour.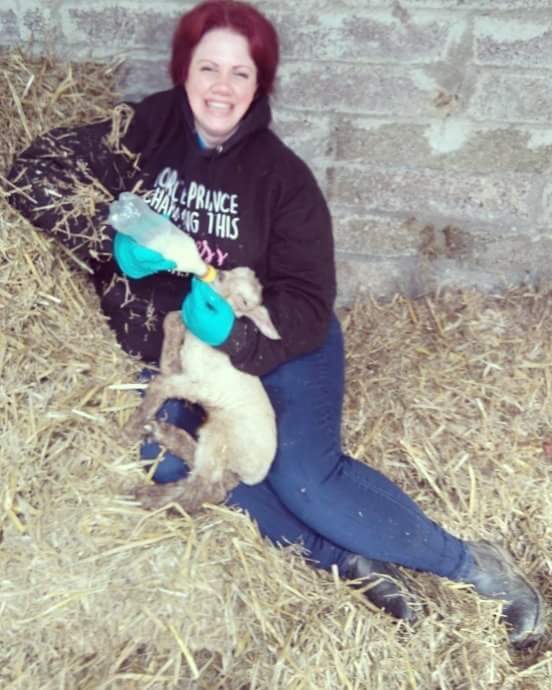 Her job is milking and calf rearing- making sure they transition onto the automatic feeder, and keeping check of their general welfare this will be for both Holstein and Angus calves.
Fiona has two children at home in Northern Ireland. Her eldest is at a specialist school in London and lives with his father. They are 20 months, 9 years and 15 years.
"I am very lucky as I can be in and out of the house all day and at very early times and late times," Fiona says.
"My partner works from home so is able to provide childcare for our little girl and to be home for my son coming in from school.
"I try and schedule my time well always fitting around school plays and bedtime stories, with the understanding during busy periods such as lambing that this might not always be possible, but for my sons who have grown up with mummy working shifts including overnight they don't mind so much."
Fiona says her biggest success so far is getting an unconditional offer to attend CAFRE (College of Agriculture, Food and Rural Enterprise) in County Antrim to study Level 2 Diploma in Agriculture.
Fiona says her biggest hope for farming is that Britain's agricultural industry keeps thriving after Brexit.
Fiona would like other people, who may have an interest in farming but are out off by their lack of a family farm to know that getting into farming isn't as hard as people may think.
"Farms are very happy to have an extra pair of willing hands, even if you are just mucking out or helping at lambing time to bottle feed the few pet lambs.
"I have come into it not from a farming background and I found it to be a very welcoming industry and have never experienced sexism as some might think.
"I have learnt that the better you care for your stock the better the end product will be and yes that does occasionally mean talking, cuddling and giving the animals a good old scratch."
"It's never too late to start or try something completely different, you only get one life so you have to live it to the fullest."