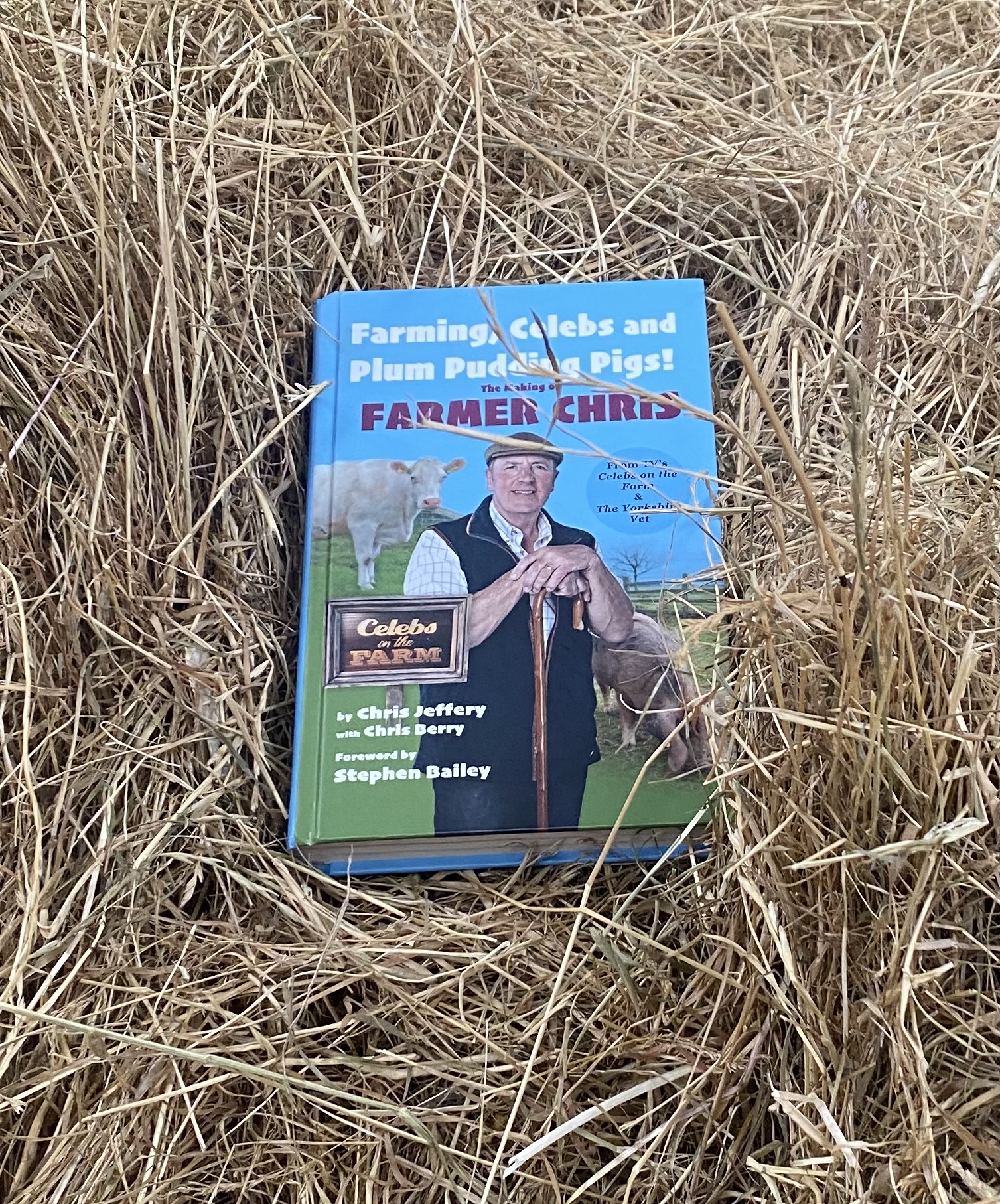 I think you'd be forgiven for thinking that the story of Chris Jeffery from farmer's son to celebrity judge would be ordinary.
After reading Farming, Celebs and Plum Pudding Pigs! The Making of Farmer Chris, I discovered his life is as far from ordinary as you can get.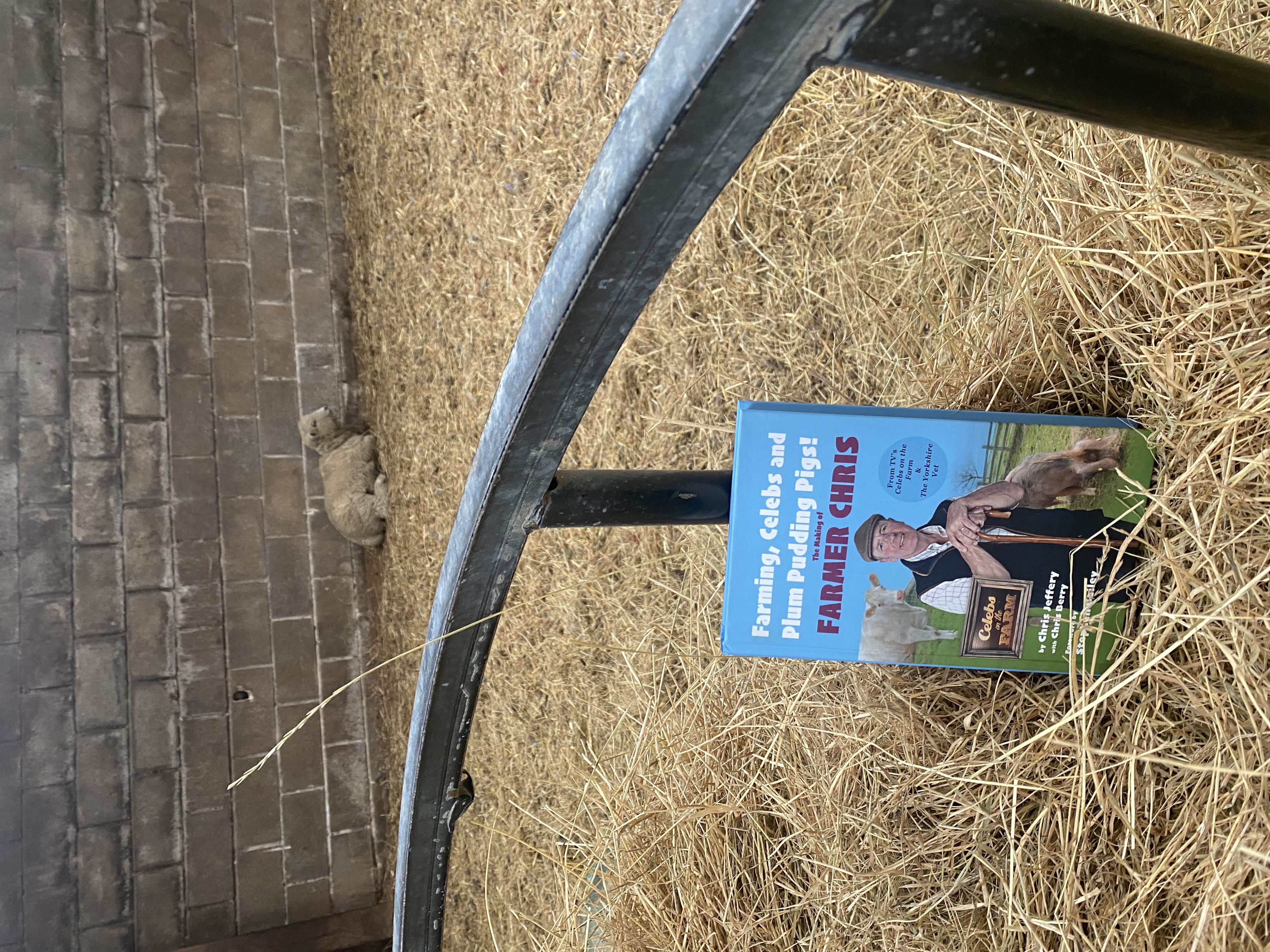 The TV celebrity judge on Channel 5 Star's Celebs On The Farm and regular on Channel 5's The Yorkshire Vet, Farmer Chris or FC as he is known in celebrity circles tells his remarkable life story from his birth and early life in Yorkshire to his life now, rubbing shoulders with the rich and famous and running a rare breeds farm with his beloved pedigree Whitebred Shorthorn herd and his plum pudding pigs.
I don't know why but I kept thinking of my grandmother when I was reading it thinking that she would say FC 'would get where castor oil couldn't' and that he was 'a rum'un' and even if you are not from the North of England, once you've read the book, you will know exactly what I mean.
From initial training in pig keeping to a milk round, insurance salesman and running a country store, Farmer Chris has had his fair share of career changes but it has always been the pull of the farm that has ultimately won.
If you think his professional life was racy, it is nothing on his personal life with affairs, lapdancers and three marriages under his belt (no pun intended).
Boring, Farmer Chris's story, is not.
I was hooked from start to finish and spent the time reading it laughing, crying and sitting on the edge of my seat for more.
The book itself was ghostwritten by Chris Berry but if you've watched Celebs on the Farm, you can't but help hear Farmer Chris's distinctive Yorkshire voice emitting through the pages.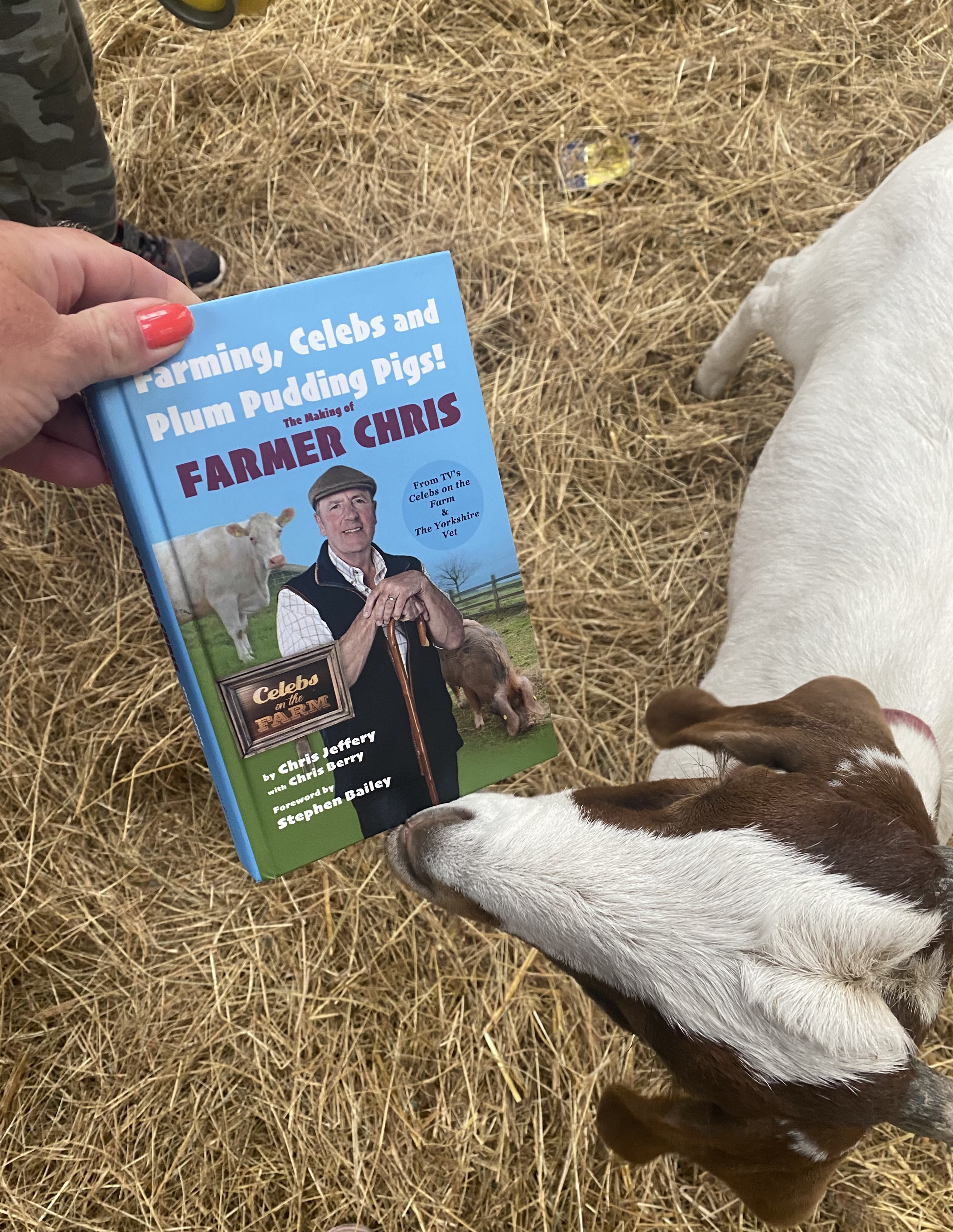 His evident love for his family and friends and even the sorrow he feels towards the way his first marriage ended was just lovely to read.
The final chapters documented the trials and tribulations of the last few years when he met his business partner and now wife, Kate, and their forays into racehorse ownership, beautiful holidays and farming.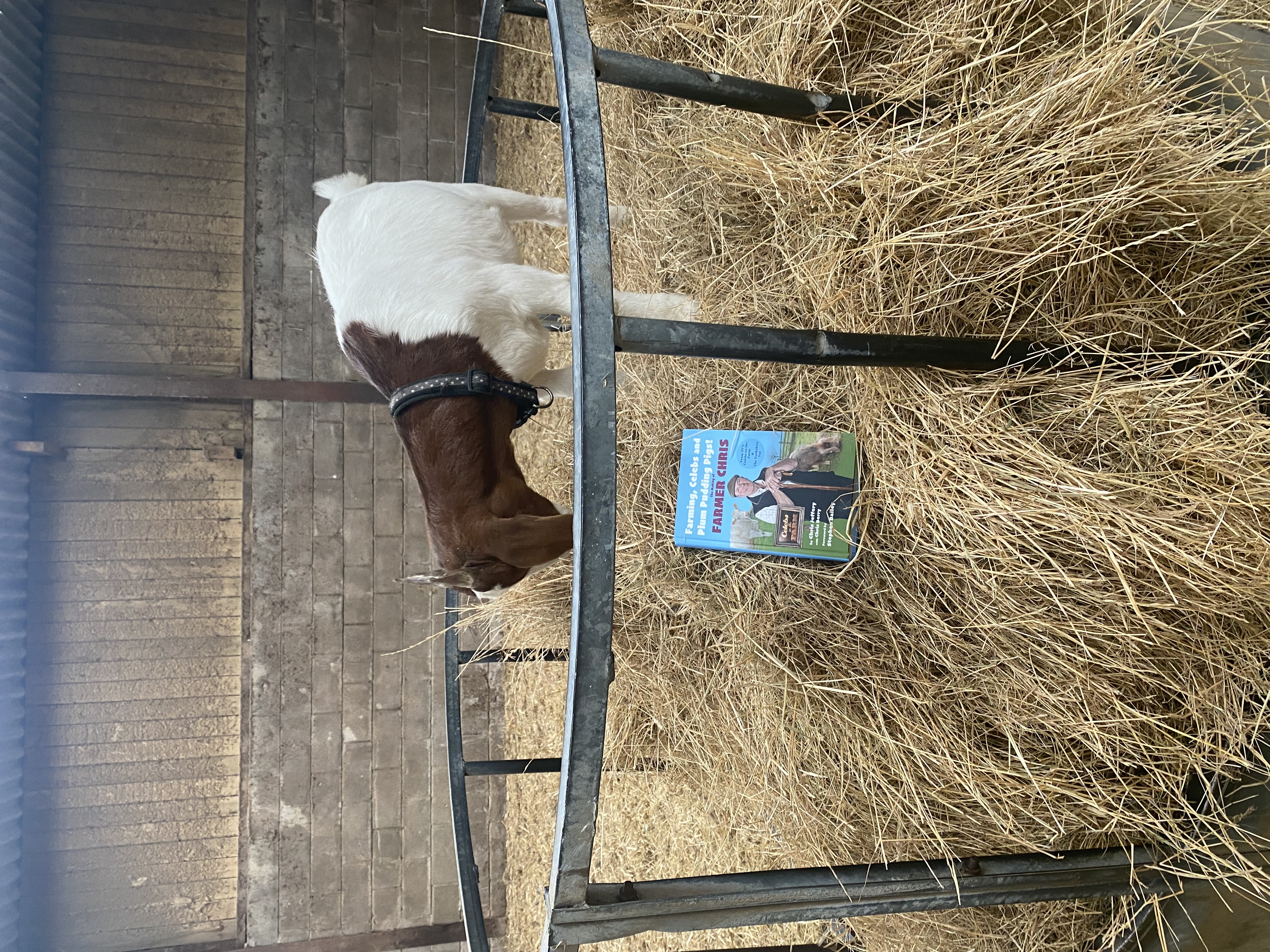 His time on the Yorkshire Vet was what led him to becoming the judge on Celebs on the Farm and reading the book has actually made me want to go back and watch the two series' again.
Farmer Chris, you are a living legend and I honestly think your ideas for a farm shop will see Spring View Farm become the Diddly Squat of the north.
If you ever need a right hand woman for your TV work, I am your (wo)man.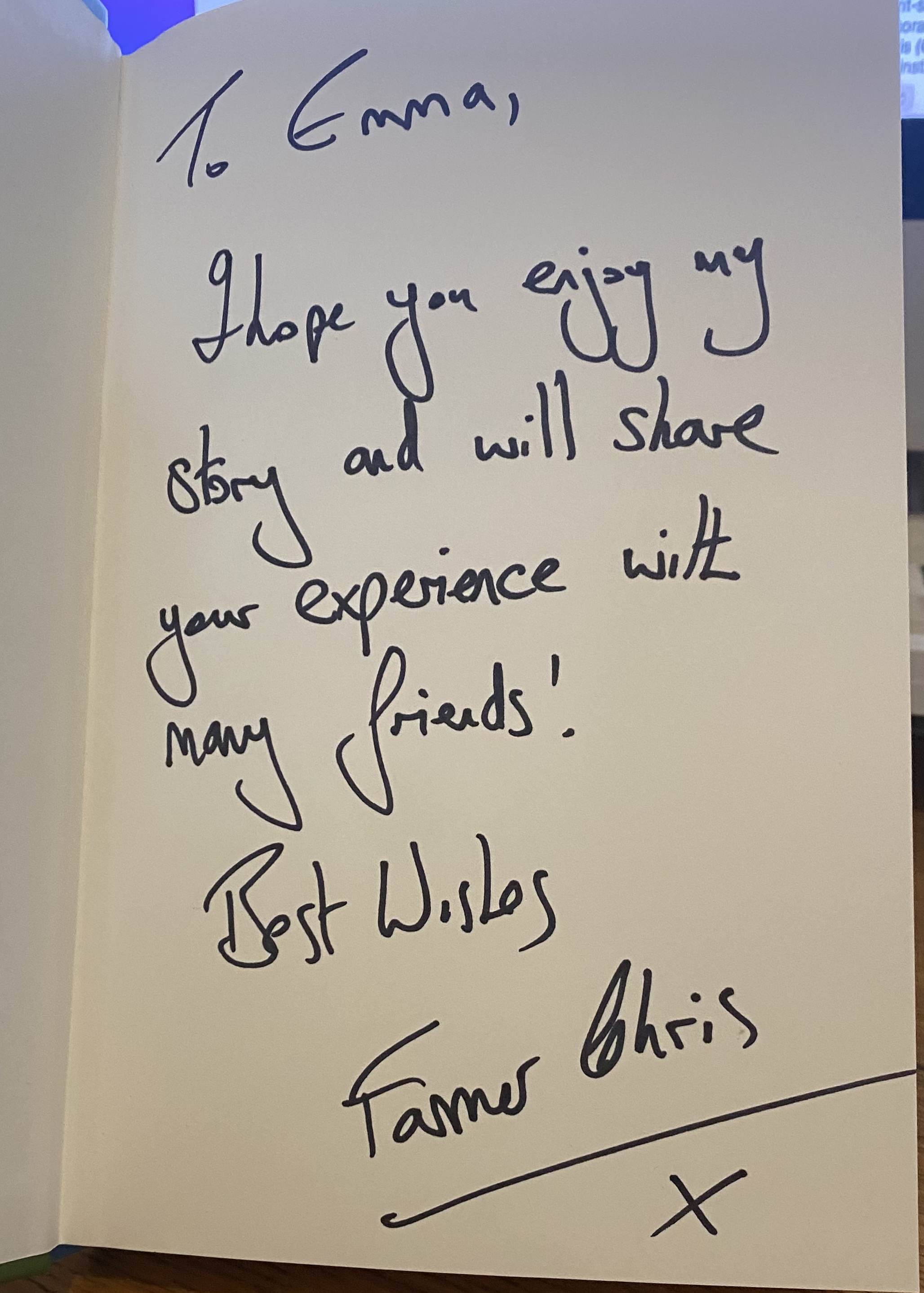 Farming, Celebs and Plum Pudding Pigs! The Making of Farmer Chris is available direct from the website farmerchris.co.uk
ISBN 978-1-912101-38-2. RRP ££14.99. Published by Great Northern Books.