I find men so hard to buy for. My dad and husband, especially.
I seem to always get them the same thing-my dad an iTunes gift voucher and usually daft things for Hubster like a glass tankard with a bell on it.
With Father's Day around the corner, I felt myself start to worry.
Thankfully, House of Fraser have a variety of items that would suit both the men in my life so I have decided to share my favourite items with you.
I opted for men's accessories to showcase as clothing for both of them (when chosen by me) can be hit or miss.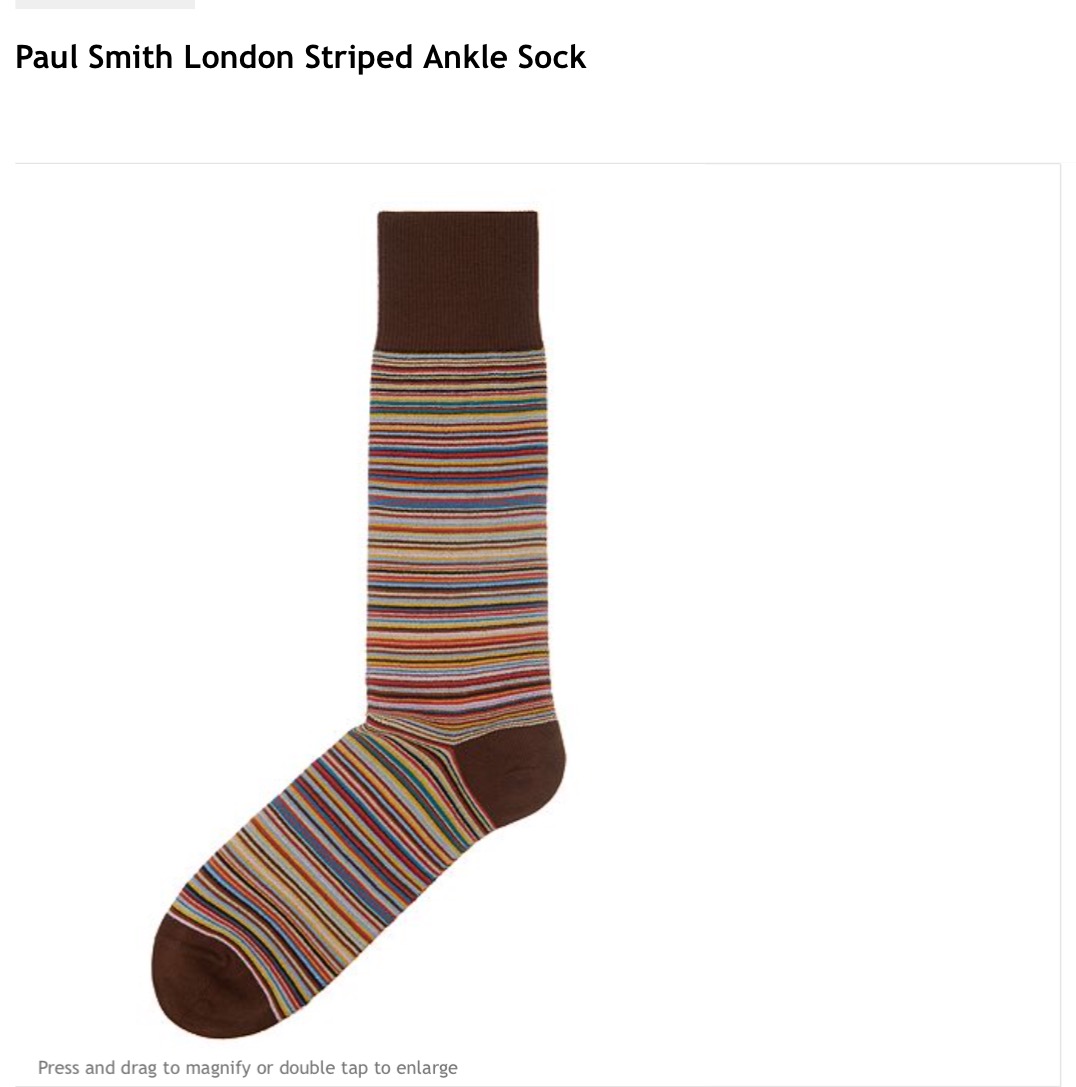 You can't go wrong with socks in my opinion. Especially for Hubster. I cannot tell you how many pairs he goes through. It's due to wellies wearing.
These Paul Smith beauties are not just quintessentially British but they are fun and would be a lovely treat for either Hubster or my dad. If I saw them being worn with Wellies though, I definitely wouldn't be happy.
Then I saw this gorgeous Failsworth Harris tweed flat cap and, even though it would probably be for Hubster, I do think my Dad could pull it off too.
I always think wallets are a winner and this lovely Ted Baker one is such a classic, it would suir Dads of all ages.
Who doesn't like Ray Bans? The great thing about getting these for Hubster would be the fact I could also wear them myself-I know how mean is that? I probably would only buy them as a present rather than for myself though, so at least I would get some of the coveted sunglasses too.
Now if money were no object, this beautiful Citizen watch would definitely be at the top of my list of presents for both Hubster and my Dad? It is another timeless classic that would look wonderful on any arm for any occasion.
What would you choose?
All of the items above are available now at House of Fraser who asked me to put this wish list together. All opinions are my own.