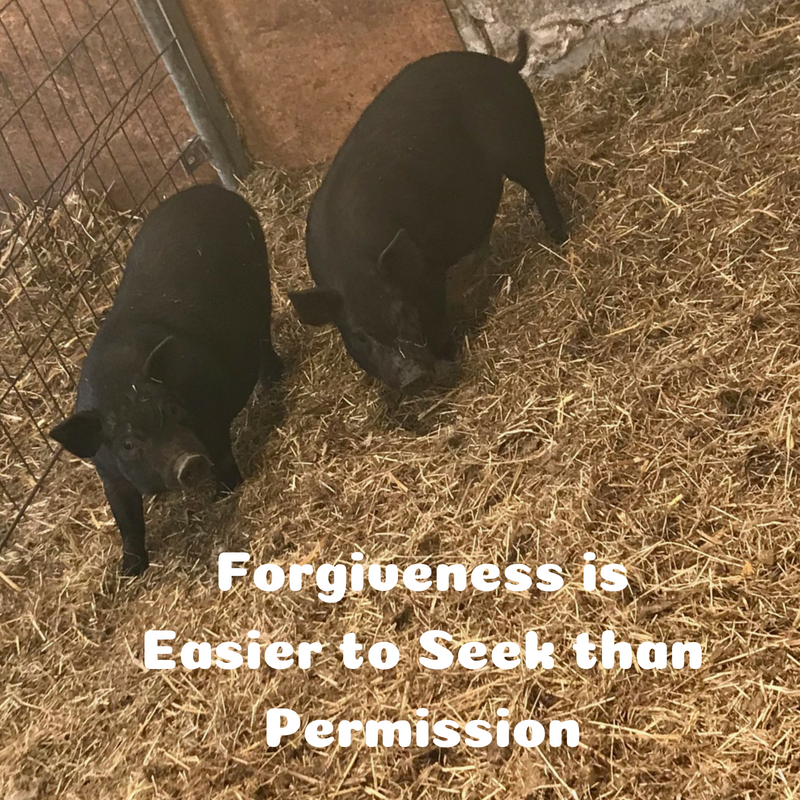 I've been wanting new animals for ages. My petting area resembles Noah's Ark with two of everything.
Well, four goats actually but who is counting?
I was hoping for alpacas or donkeys so obviously I went out one day and got two piglets.
I didn't really think about it (always the best way if you ask me). I just rang someone up, arranged to go after picking one of the boys up from nursery and off on the 'piggle' adventure we went.
I knew if I asked the farmer he would say no and, despite being on red alert that I was up to something, I managed to sneak the pigs in.
He is not daft though, He found out pretty quickly but, bizarrely he wasn't angry. He just muttered something to me about not expecting him to look after them and that they wouldn't last.
I am not going to lie, they are not as tame as I imagined but they are still only young so, after reading up a bit on the internet (how to tame a pig may have been tripped into the search bar), apparently, once they get used to me going to feed them, they will probably get better.
Maybe the farmer is hoping the pigs will not work out and bacon sandwiched will be on me. I don't think we will dwell too much on that.
My farm-life mantra has always been forgiveness is easier to seek than permission and, in the case of the piggles, it has well and truly been the case.
I did consider whether to continue adding to my collection as I was on such a good run of luck with the farmer.
Unfortunately it still stands that unless the animal will fit into my car, there is no way I can get them due to the fact he would 100 per cent notice me hooking up the trailer to my car.
If anyone finds and teeny tiny alpacas or donkeys that will fit in the back of my car, do let me know.