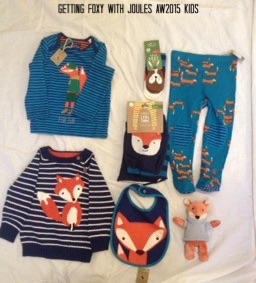 I am quite late to the Joules party.
I felt it was a brand a farmer's wife should wear but it I wasn't sure where to find it.
After admiring the field coat for ages, and then buying it in the sale online though, Joules is well and truly my favourite thing ever.
So on a recent trip to my local garden centre, I just happened upon the Joules children's section-seriously it was like fate (ahem), and I was met by the most beautiful sight.
Foxes.
Now ordinarily, I am not a huge fan of Mr Fox as he has taken too many of my chickens but, in clothing form, and in baby boys clothing in particular, he will do quite nicely thank you.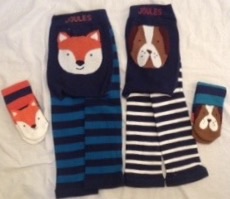 I first saw this pair of baby leggings-one with a fox pattern and one with a lovely dog. Adorably, Joules call them long Johns which I thought was really sweet. I decided to purchase 12-18 months as it will be winter by then and, technically, Baby G will get more wear out of them as it is the first size that lasts six months rather than three.
Sadly, the garden centre didn't have 12-18 months in stock but have no fear, I still bought some socks, a bib, a top and leggings set and a pair of leggings with feet in-all with the fox design.
Then came my favourite item (I think, I can't actually decide, I love it all so much), a woollen jumper with a fox on the front.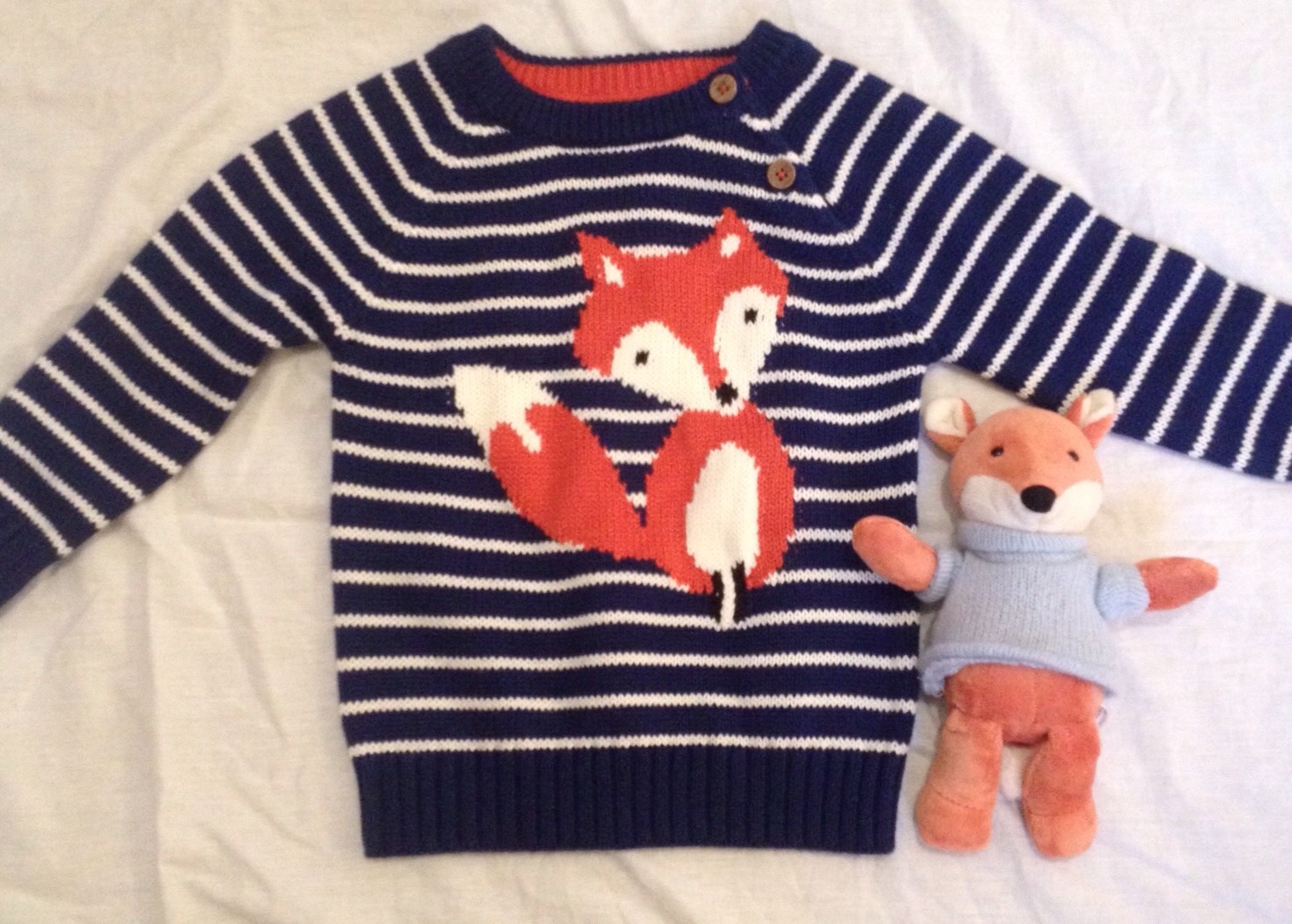 I was nearly weeping with love at these beautiful things.
With a bee in my bonnet, a leap in my heart and a dent in my bank balance, I skipped out of Bents-as much as you can with a four year old and a pram and, once night fell, I was on the Joules website trying to get the long Johns in 12-18 months.
Sneakily, the very naughty Joules, that very same day, sent me a £20 off my next purchase (following from the field coat-buy). Yes, there was a minimum purchase which I may or may not have taken part in, depending on whether Hubster is in earshot.
The result however is that, as you can see from the picture, we are proud owners of the leggings in 12-18 months and, errrrmm…..
The dog has a new bed.
That's right, I am addicted.
Dear lovely people at Joules, if you could refrain from any further correspondence with a certain farmer's wife until around October, that would be great.
I am so happy with my purchases however, in true mum-style, I am feeling a bit guilty about Boo so I may have to buy her a few pieces too.
Do you like Joules?