The sun has finally been shining and it is the perfect opportunity to take your baby out in the pram.
There is usually a fly in the ointment though and that is, adequate sun protection for your baby.
Babies under six months of age should be kept out of direct sunlight all together and, while Baby G is six months now, I am not ready for sun lotion just yet.
There seemed to be limited options though. I have two prams. One from when Boo was a baby which is an older style affair (a Mamas and Papas Switch) and one I bought a lighter (an iCandy Cherry) for in the car.
When the Mamas and Papas is in flat, pram mode, the hood is quite large but when it is in pushchair position, something else is needed.
The iCandy, being a newer pushchair shape, has absolutely no protection from the sun at all.
Many of these new pram shapes are useless at hiding our precious baby's skin from harmful rays.
When I had Boo, the only option was a parasol. I have a spotty one to match the Mamas and Papas pram and a plain black one for the iCandy.
I cannot use them to save my life. They never position where you want them to and usually, in my case, end up hanging out at right-angles with my pram.
I had given up on any summer time walks until I heard about The Outlook Universal Solar Shade.
Never before have I marvelled so much at what an amazing invention arrived through my door.
We went on a day trip to Blackpool and the forecast was sunny so I thought this was a perfect excuse to try my new shade out.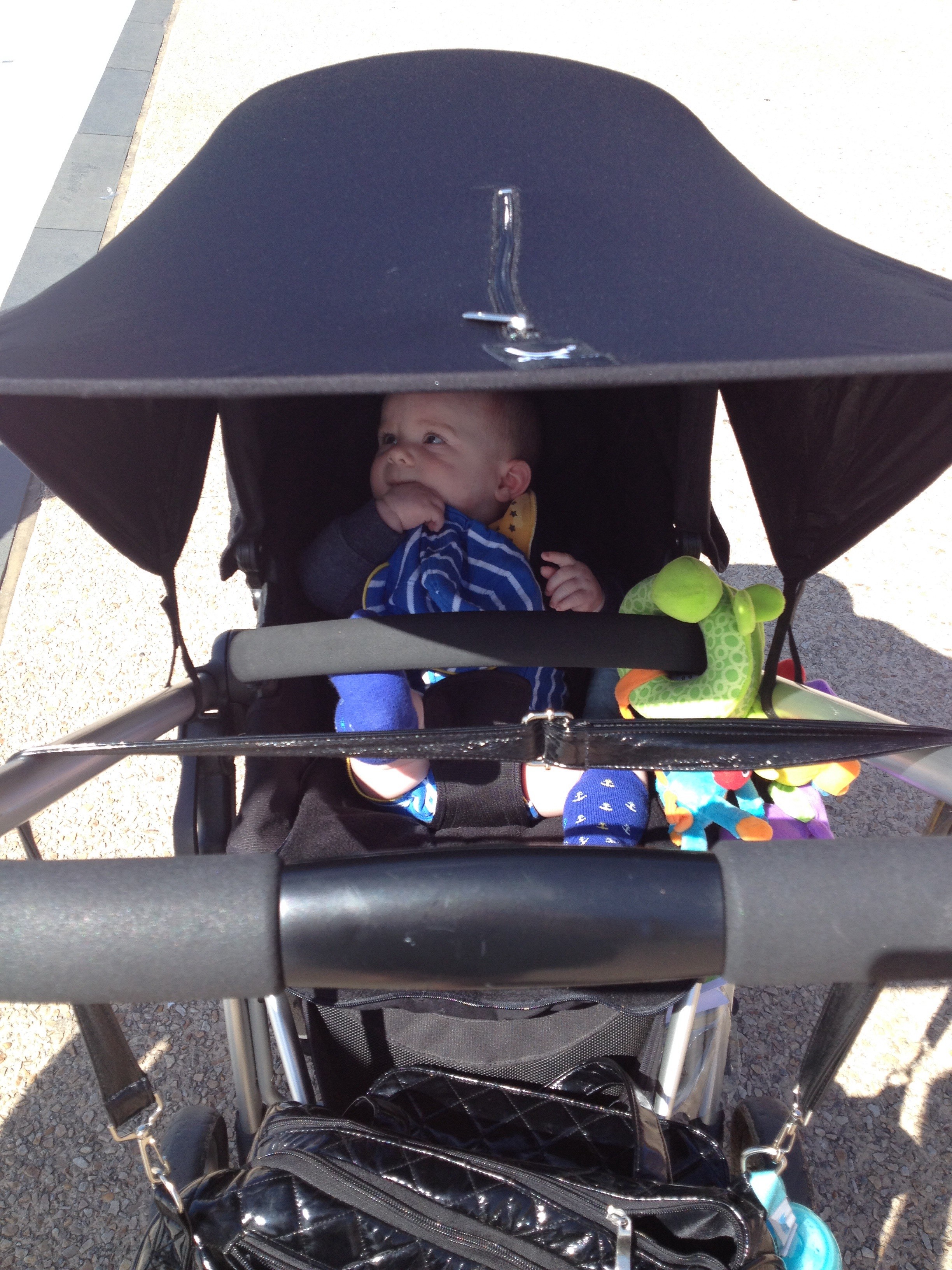 I did worry that I hadn't had a go fitting it at home but I needn't have worried. It comes in a handy little draw string bag and is easily collapsible when not in use. When folded, it is small enough to fit in even the snuggest of changing bags (I don not travel light) or in the basket underneath the pram.
Being universal, it will fit any pram, pushchair or car seat and it is so easy to install.
You clip together two fasteners which are on elastic and then secure that around the back of your pram hood (underneath in the case of the iCandy). You then attach two straps (also velcro) onto each side bar and you are good to go.
It was a godsend in Blackpool as I didn't have to worry if G was having too much sun.
We then visited a neighbouring village for some errands at the weekend and, as it was even sunnier, the universal shade came out again.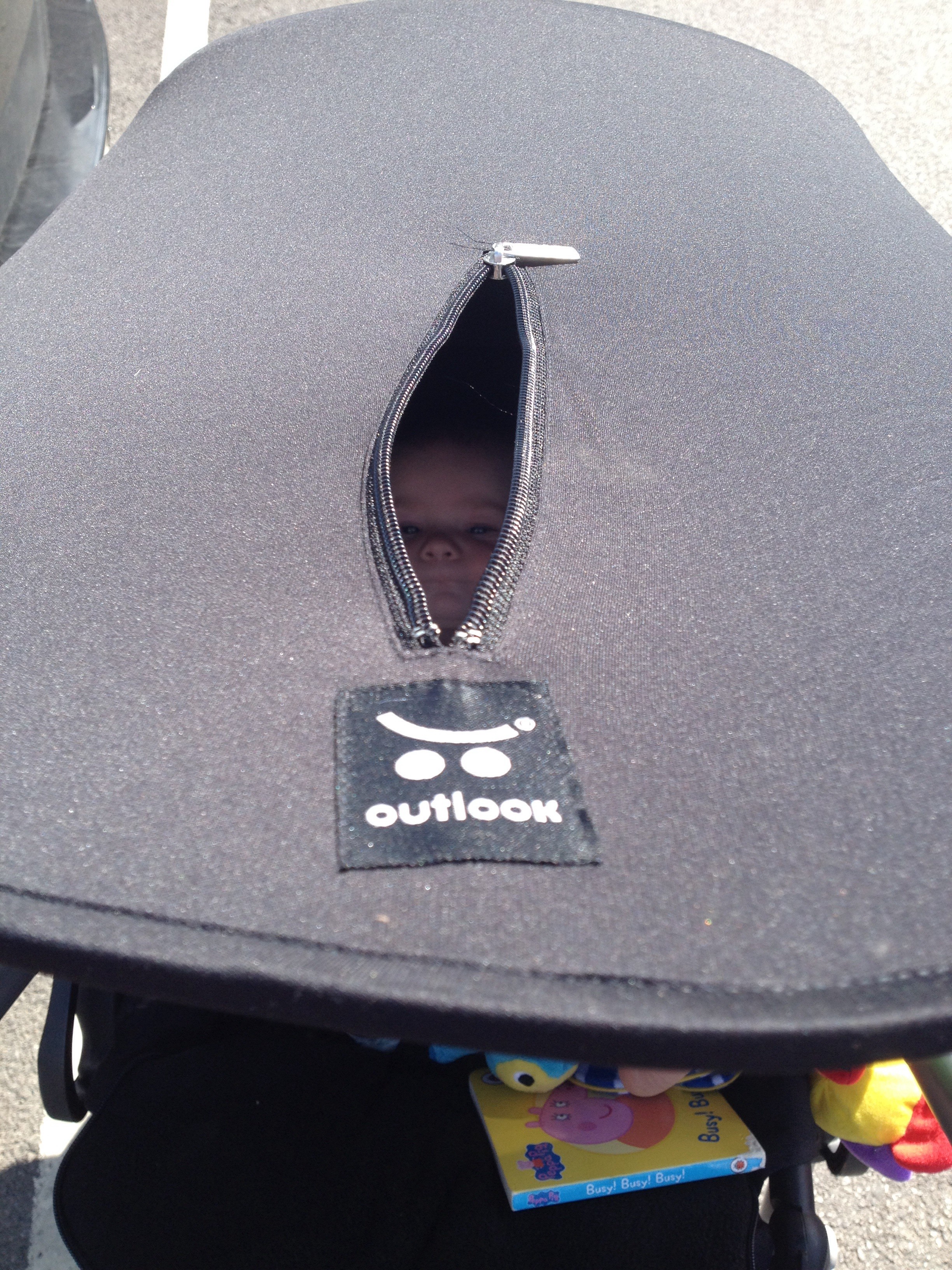 Previously, I hadn't noticed the zip on the top of the shade but you can open this to check on your baby without disturbing them if they are asleep. We played quite a bit of peek-a-boo when we discovered this added extra.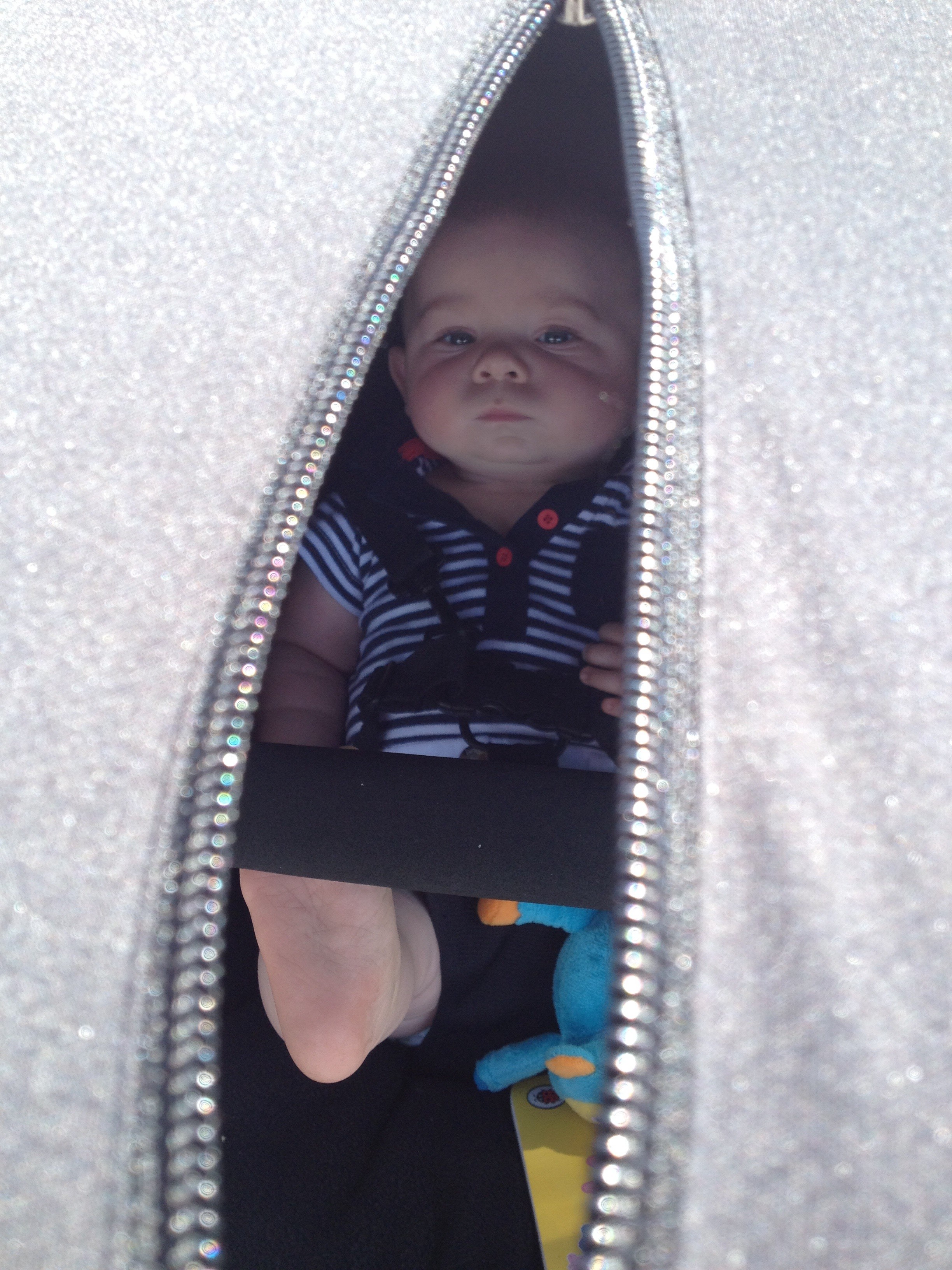 Later that day, when we were back at the farm, I decided to try the shade on the Mamas and Papas pram to check it fitted that.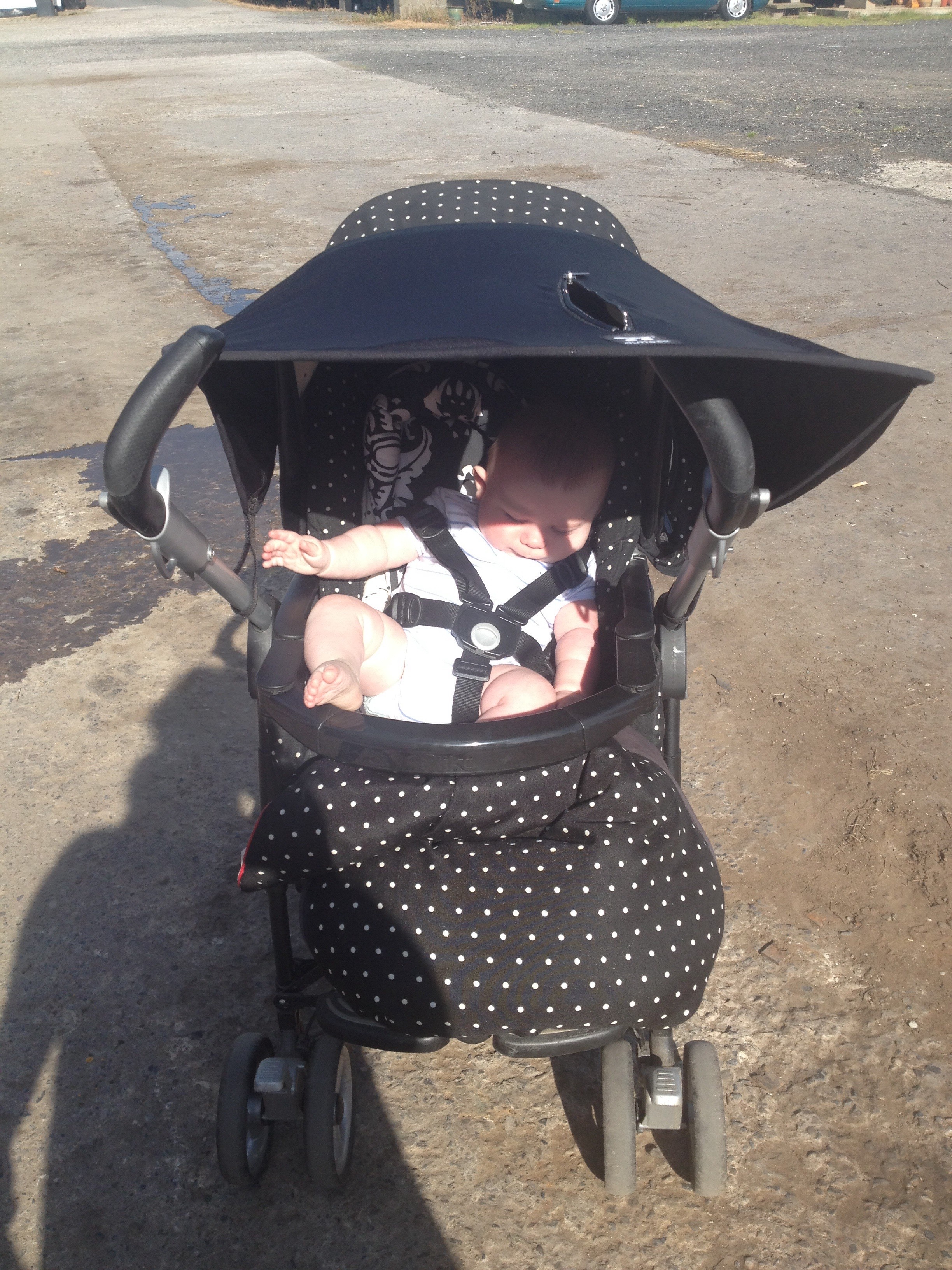 It did and we were able to have an extended visit to see all of the animals.
I honestly can't find anything wrong with the shade. It is one of the best inventions ever and, if you are just starting out in your pram-buying-baby journey, take my advice. Don't even bother with a parasol. Go straight for the Outlook Universal Summer Shade.
You can purchase the Outlook Universal Summer Shade here for just £19.00
*We were sent the Shade for the purpose of this review but all opinions are my own and I honestly, am so pleased with it.