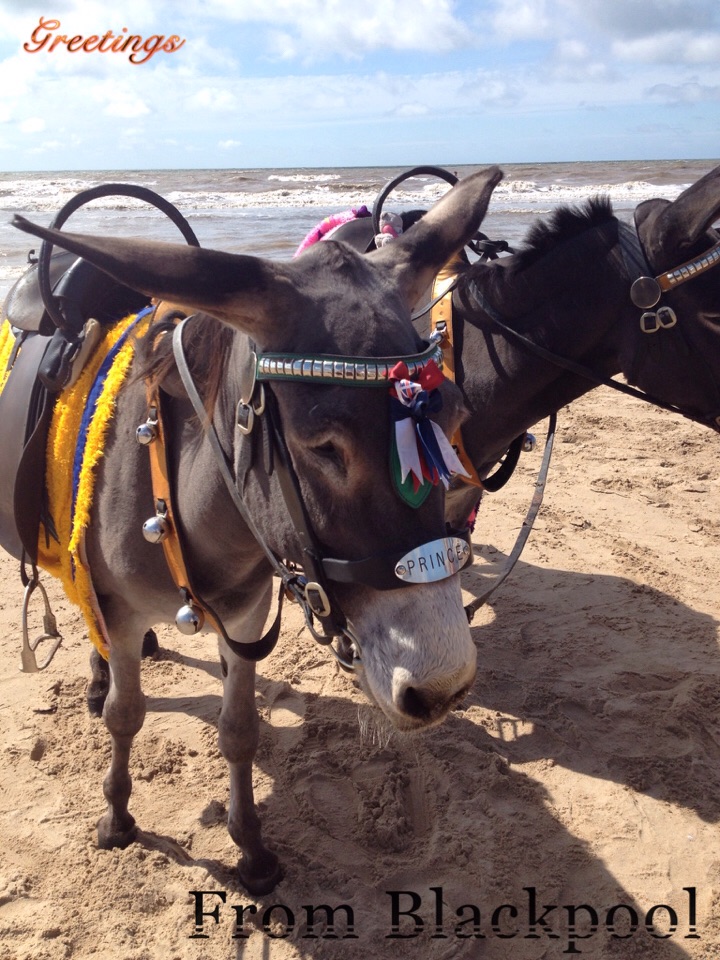 We don't get to go out much as a family. It is the nature of the business we are in so when we do, we make the most of it.
Yesterday was a rare treat. The four of us went to the seaside.
We love Blackpool.
It was one of the first places Hubster and I went on a mini-break when we first started dating many years ago and we have been regular visitors ever since.
The last time we went was about two years ago when Boo was about two and we stayed for a couple of nights.
I know it is not everyone's cup of tea but I love the lights, the tat and the 24-hour-party atmosphere.
We went to the zoo first.
Hubster and I last visited about nine years ago so it was nice to go back and there have been a lot of changes.
The sea lion and penguin enclosures were fab and we both remarked how we wouldn't mind jumping in the pool ourselves.
It was a typical British-summer time day. The children were prepared with the pram cover and a mac but Hubster and I had to buy some very attractive plastic ponchos to keep the rain off.
It didn't dampen our spirits. We had a great time.
Ironically, when Baby G needed feeding, we ended up in the children's farm-the irony was not lost on us.
Hubster had read that food was quite expensive there so we braced ourselves and we were pleasantly surprised as £15 for three hot meals seemed pretty reasonable.
After a trip to the elephants and Rainforest area, we headed back to the car and into Blackpool itself.
We strolled along the front.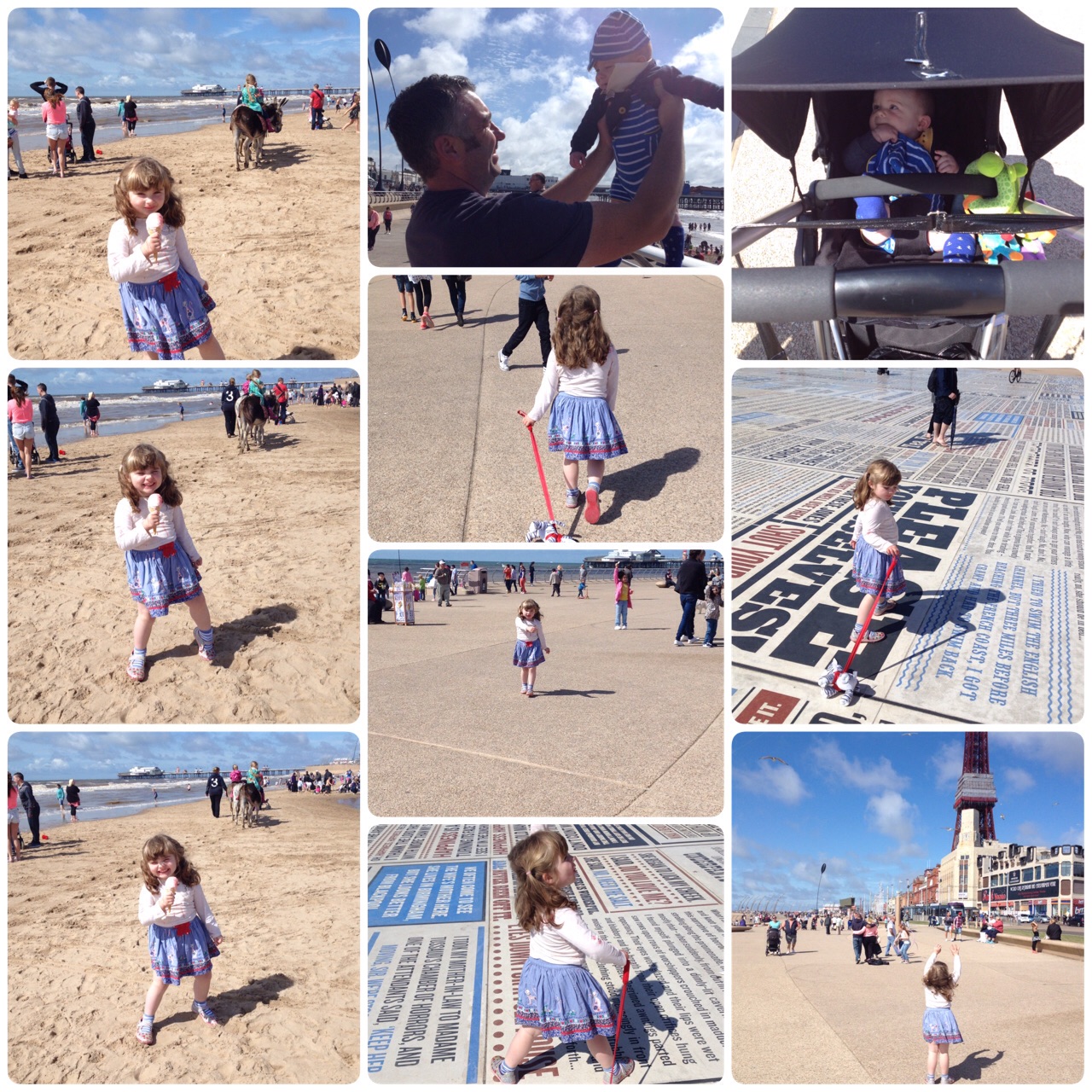 Introduced Boo to amusement arcades (she really wanted a Peppa Pig teddy in the grabber machines but we didn't win), had an ice cream and a lovely walk on the beach.
After the drizzly morning, the sun came out for us in the afternoon and the beach was absolutely lovely.
After more walking, we had a look in the shops. Boo, opting for a dog on a lead which she 'walked' around with her woofing.
We got the tram back to the car and had tea before driving home.
I was really impressed with Boo. Apart from one melt down because she didn't want to go on the moving car and then cried when she had to get off.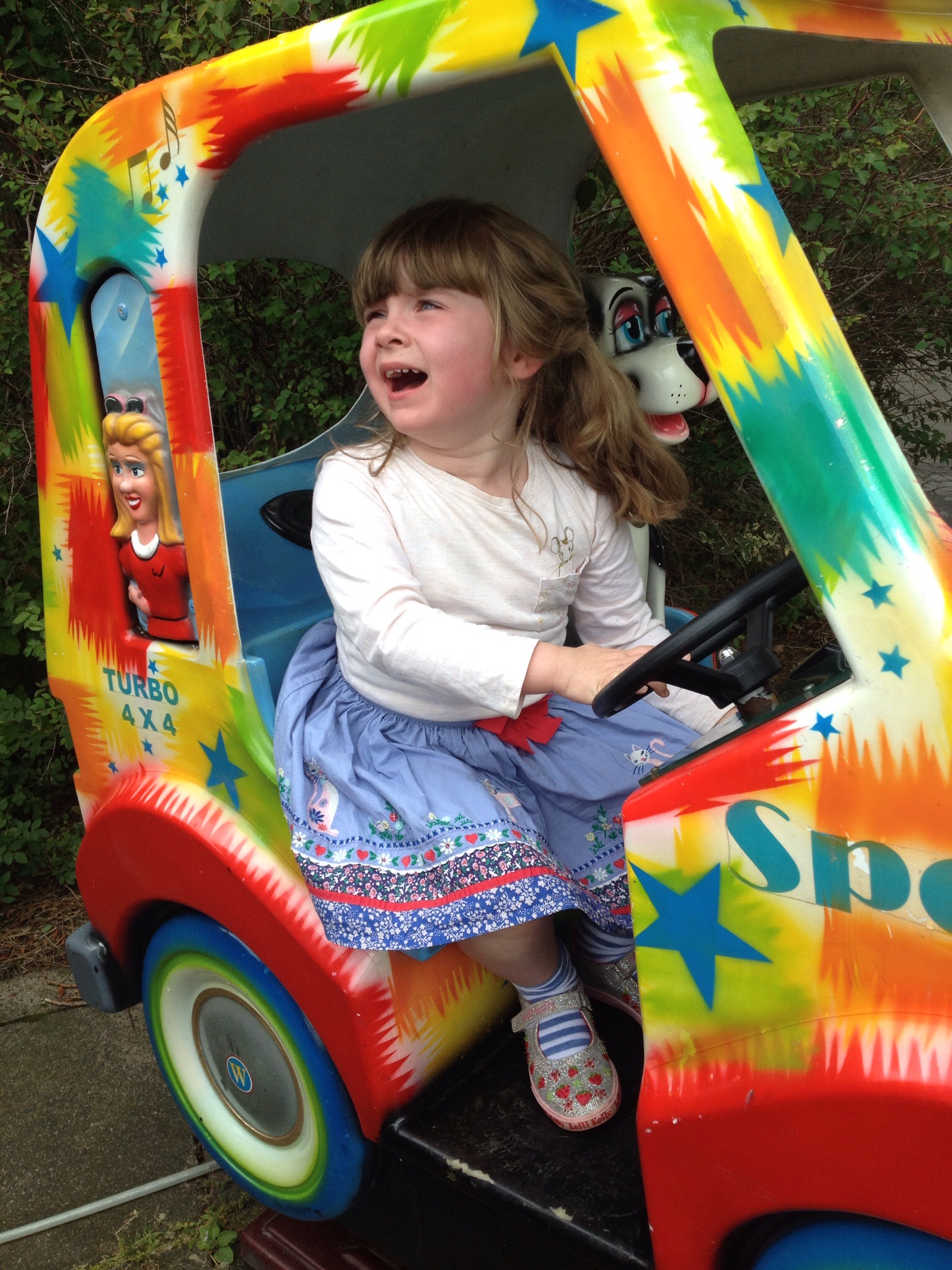 She walked such a long way and didn't complain once.
We had such a lovely day. I hope we can do it again soon.
We also ticked two things off our summer bucket list-a trip to the beach and a family day.
Where is your favourite seaside resort?