So it's back.  The Great British Bake Off has begun and, in Episode One, the contestants made a madeira cake, a frosted walnut cake and a Black Forest gateau.
I therefore decided to play along myself again this year and, my first offering is a Black Forest Gateau Cake.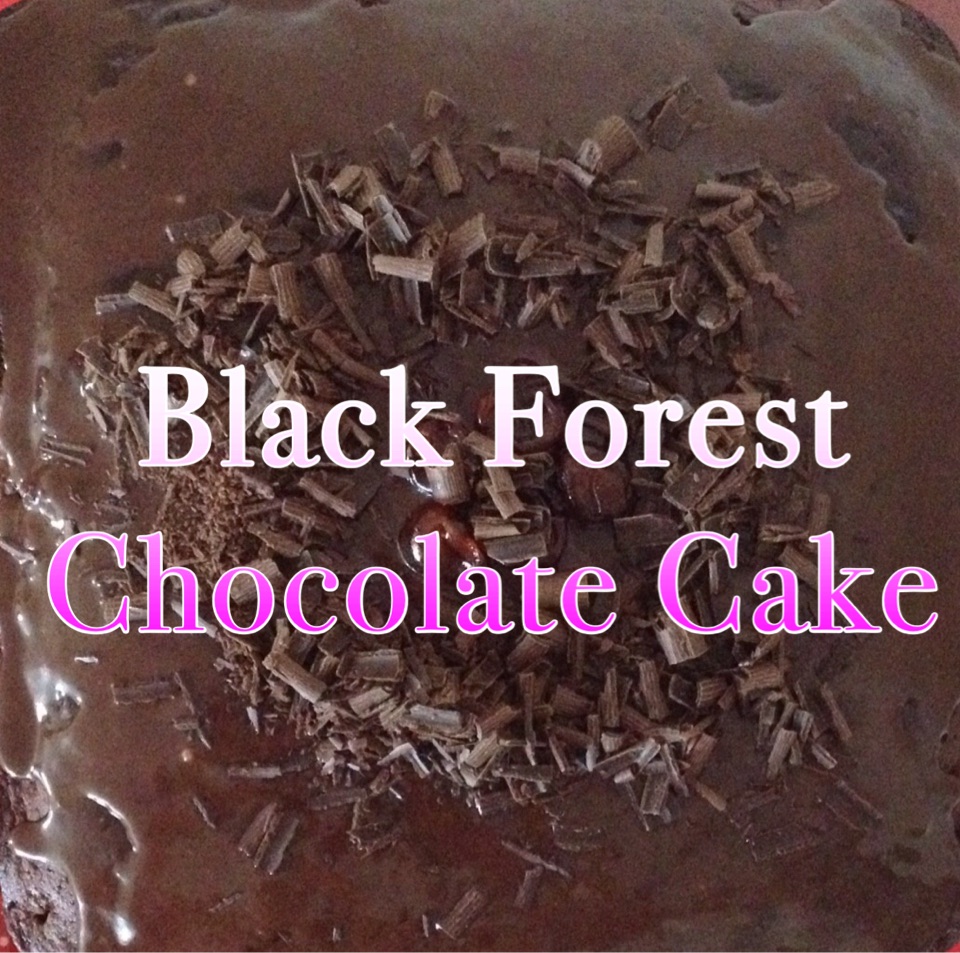 Ingredients
8 oz self raising flour
8 oz butter
8oz caster sugar
1tsp baking powder
4oz Cocoa powder
4 eggs
450mls double cream
50g dried cherries
150g plain chocolate
50mls Chambord
Method
Soak the cherries in the Chambord over night.
Make a chocolate Victoria sponge (I used the all on one method).
While the cake cools, whip 300mls of the cream.
Slice the cake into three even pieces.
Spread a third of the cream onto the bottom cake, add the next layer.
Put all but 3-4 cherries onto the cream and combine.
Pour the Chambord onto the second cake layer and then spread the cherry-cream onto the top of that.
Add the last layer of cake.
Meanwhile, melt 150mls of double cream in a pan.
Shave some of the chocolate with a potato peeler and set aside.
Just before the cream starts to boil, break the chocolate in off the heat and stir.
Spread over the top of the cake.
Garnish with the remaining cherries and the chocolate shavings.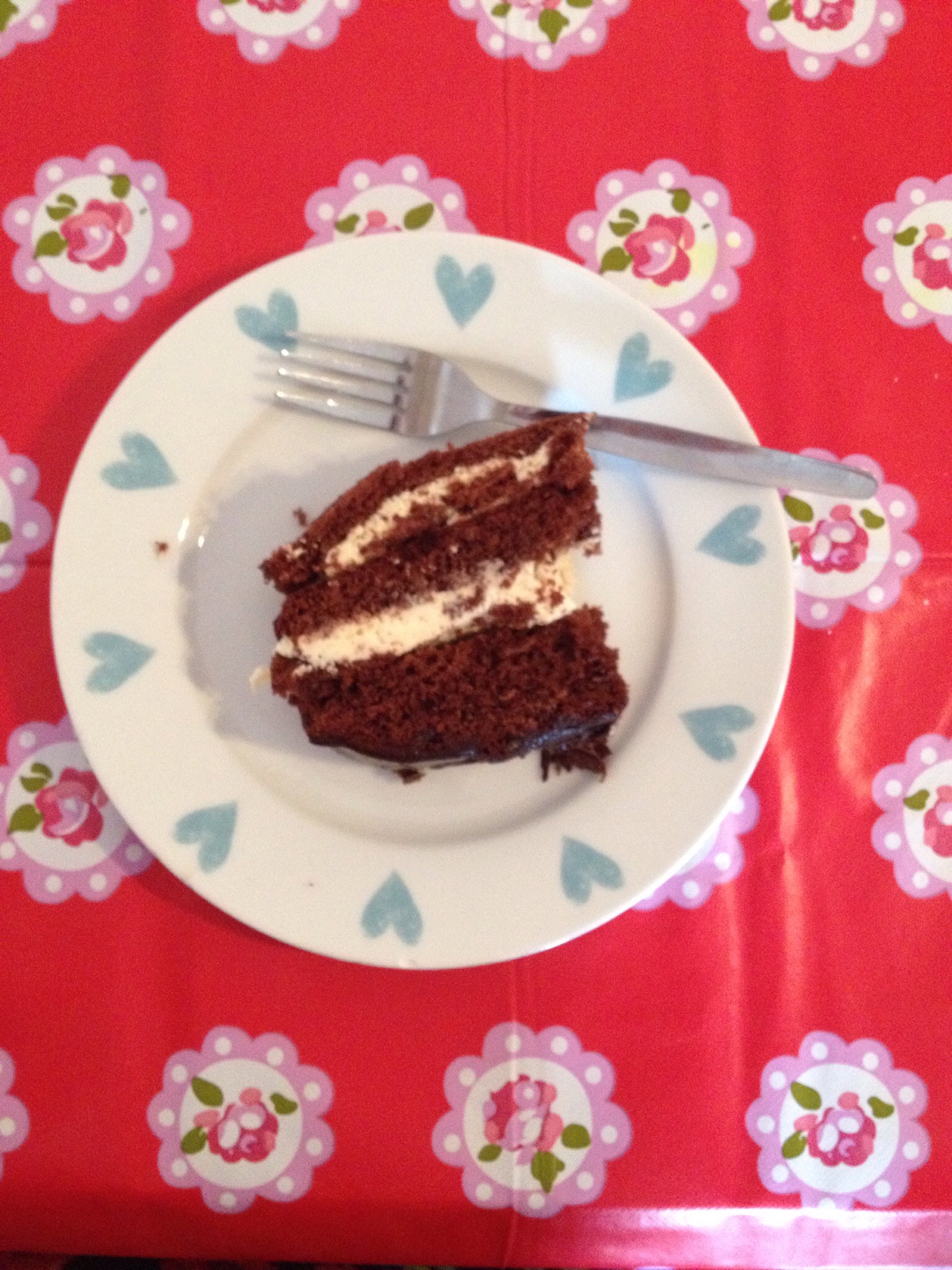 It really was a success in my house. So much so that after tea last night, Boo shouted 'bye-bye nice cake, back soon.'4
That, my friends is good enough for me. Hubster even said it was nicer than the Chocolate Orange Cake which, until now, had been the favourite.