Last year I wrote a blog post about how to keep your children away from the Christmas tree. It was full of 'foolproof' ways and aversion tactics so your little darlings played with Christmas toy decorations rather than the real things.
Hahahahahahahahahahahahahahahahahahahahahahahahahahahahahahahahahahahahahaha.
The post was written when I had one child. The careful, dainty little Boo who touched baubles without pulling them off branches and, actually, preferred to sit on the floor just looking at the tree.
Then came Baby G. Gripper Lander, G the explorer or Biter. We have a number of names for him. None of them include careful or dainty.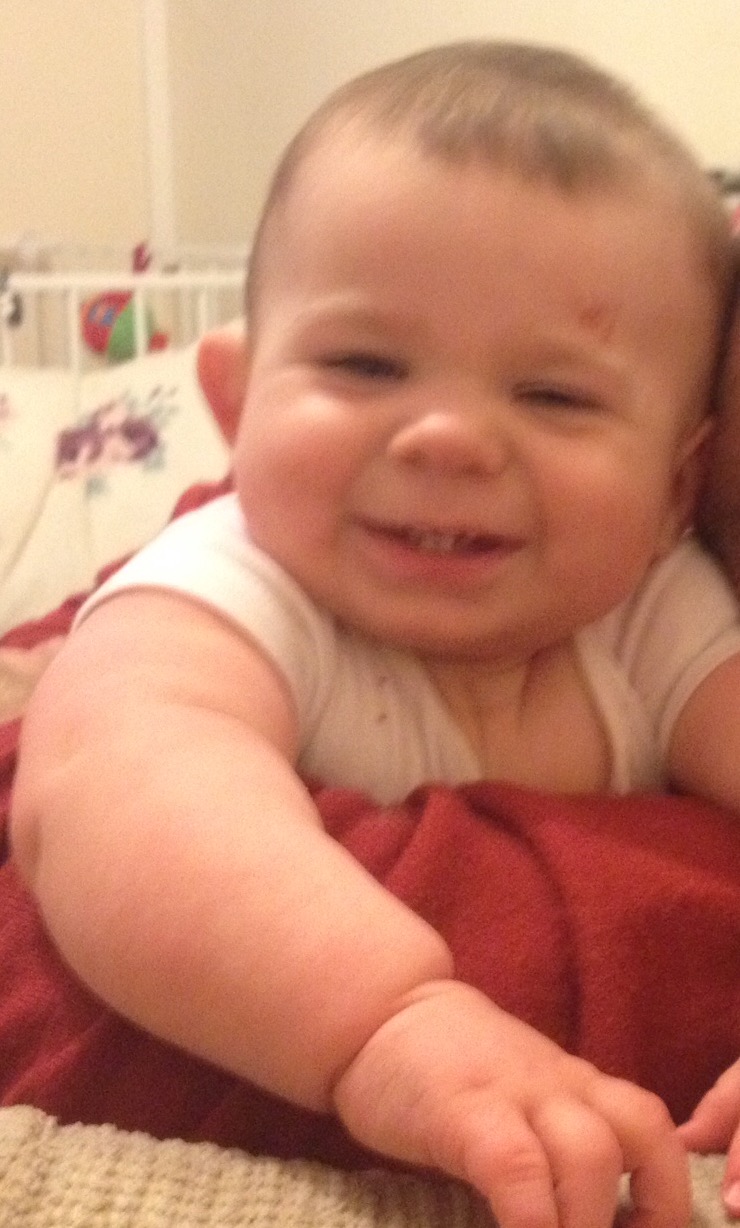 I have been worrying about the Christmas tree for some time.
I know he would pull himself up on it and there would be a danger of it falling on him.
I asked people on my blog Facebook page for ideas and there were some great ones.
Caroline from Becoming a Stay At Home Mum makes an amazing box for her tree to ensure her children can look but not touch.
Lisa from Lee Lee Loves put her tree in a playpen which seemed to be the most popular option.
The only problem for me with the playpen idea is that, in our funny farmhouse, with our living room being on the first floor, it would mean if I had to nip to the loo, sign for a parcel or basically pop out of the room for a minute, Baby G would be on his own and I am not comfortable with that yet. He climbs and he has no sense and, even if Boo was there (which she isn't when she is at school) I am reluctant to put the pressure of looking after her brother on her four-year-old shoulders. It is not her responsibility. It is mine.
The solution?
In the corner where we put the Christmas tree is an armchair, foot stool and side table. I usually move the chair further up the lounge at Christmas (where the playpen is actually) and the table gets hidden away until the decorations come down.
This year, I feel like I have had some kind of epiphany (sorry couldn't resist that one). I think it is a great idea anyway.
I have left the chair, footstool and table where it is. Moved them aside-just enough to fit the tree in and then-my favourite bit, I bought a sledge off eBay-to stage my botched Christmas photo shoot.
I already had the reindeer ornament and I got an LED light up present and used these three things to block the remaining gap on the floor to the tree.
While I think it is a good idea, there will be no crowing about it until Christmas is over. I would not put it past the Gripper to climb over the sledge or chair or under the table but, up until now, it seems safe-ish.
I know this might seem a bit mean too but I also don't put the lights on until it goes dark as I know he would be attracted to the twinkly lights and, thankfully, when it does go dark, it's not long until bedtime.
If all else fails, at least he's cute so he will get away with it.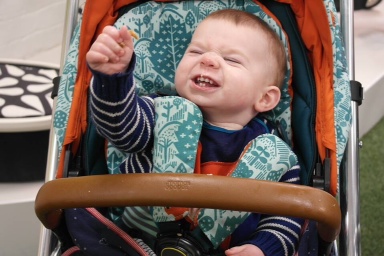 Mulled wine anyone?
Have you got any top tips for keeping small children away from the Christmas tree?