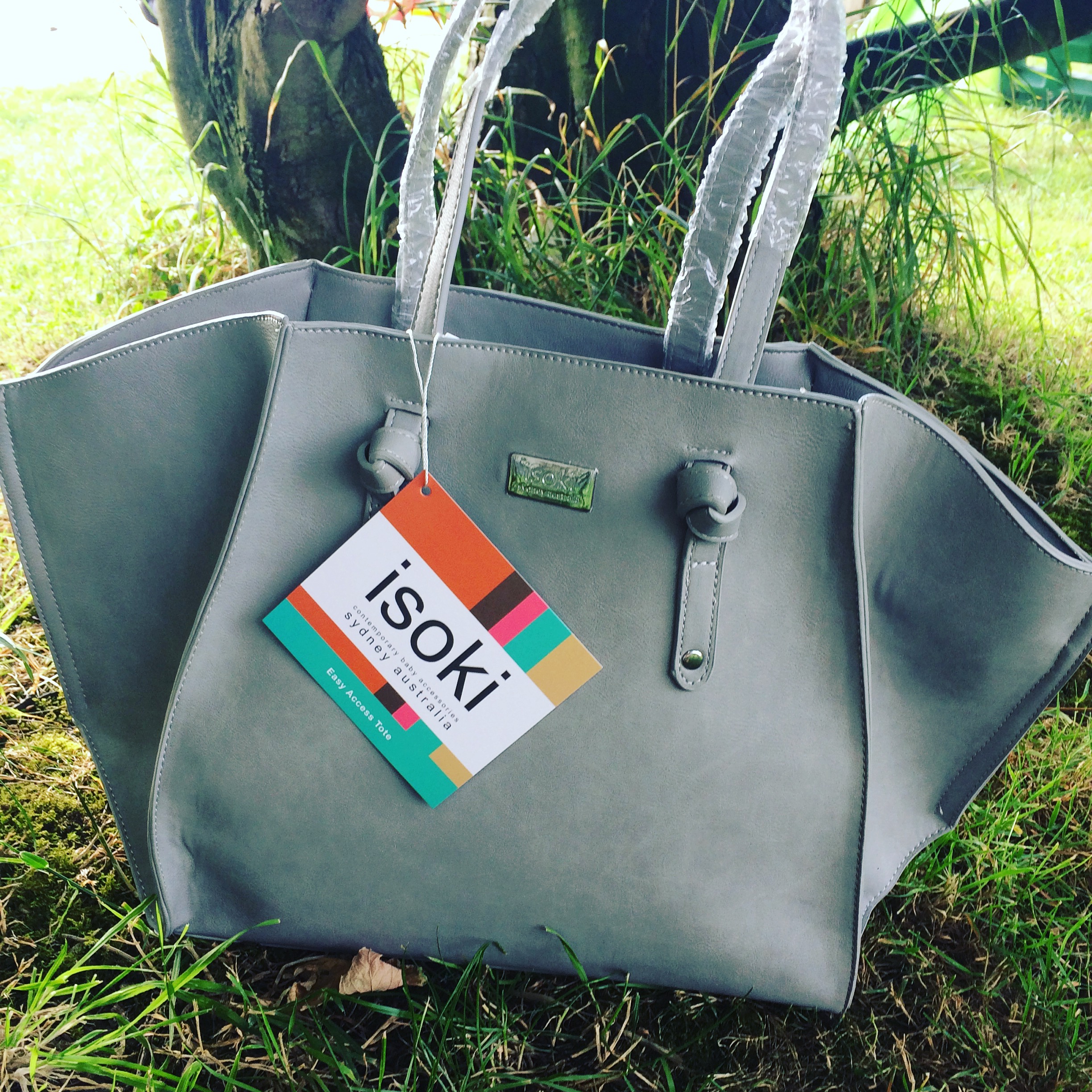 When I had my first baby over six years ago, baby changing bags were quite boring. They did the job but they weren't anything to look at.
With G, I got one to match the pram I had at the time and it was lovely but it was just one big bag with one or two pockets which, when frantically looking for essentials like car keys or wipes, made life with two children a bit hard.
Life is hard enough to have to worry about rummaging around in changing bags so, for baby number three, I opted for an Isoki nappy bag in the Easy Access Tote style in a beautiful pale grey colour called Portsea.
It is not like any changing bag I have ever seen. It is in fact, the only one that I have compliments from mums who are past the baby years so I know they thought it was a regular handbag.
I feel like I can stand tall carrying my beautiful bag and, even if I don't have the children with me (a rare occurrence but still), I won't look like I am still carrying around 326 nappies and some squished raisins at the bottom of my bad-never a good look for anyone.
With seven interior pockets for easy organisation, you will never lose anything ever again.
Not only that but there I a separate zippered pouch which is large enough to keep all of your usual handbag essentials like phone, purse and makeup without it getting lost in the sea of baby stuff.
The bag also comes with a changing mat in a co-ordinating fabric, an insulated bottle carrier which can also be used for food when weaning and a waterproofing throughout in an eye-catching fabric.
I also love that it is sturdy. What I mean by that is you can place it on the floor at the side of your car while you get the pram out without the risk of everything spilling everywhere. Some softer changing bags have a habit of doing that.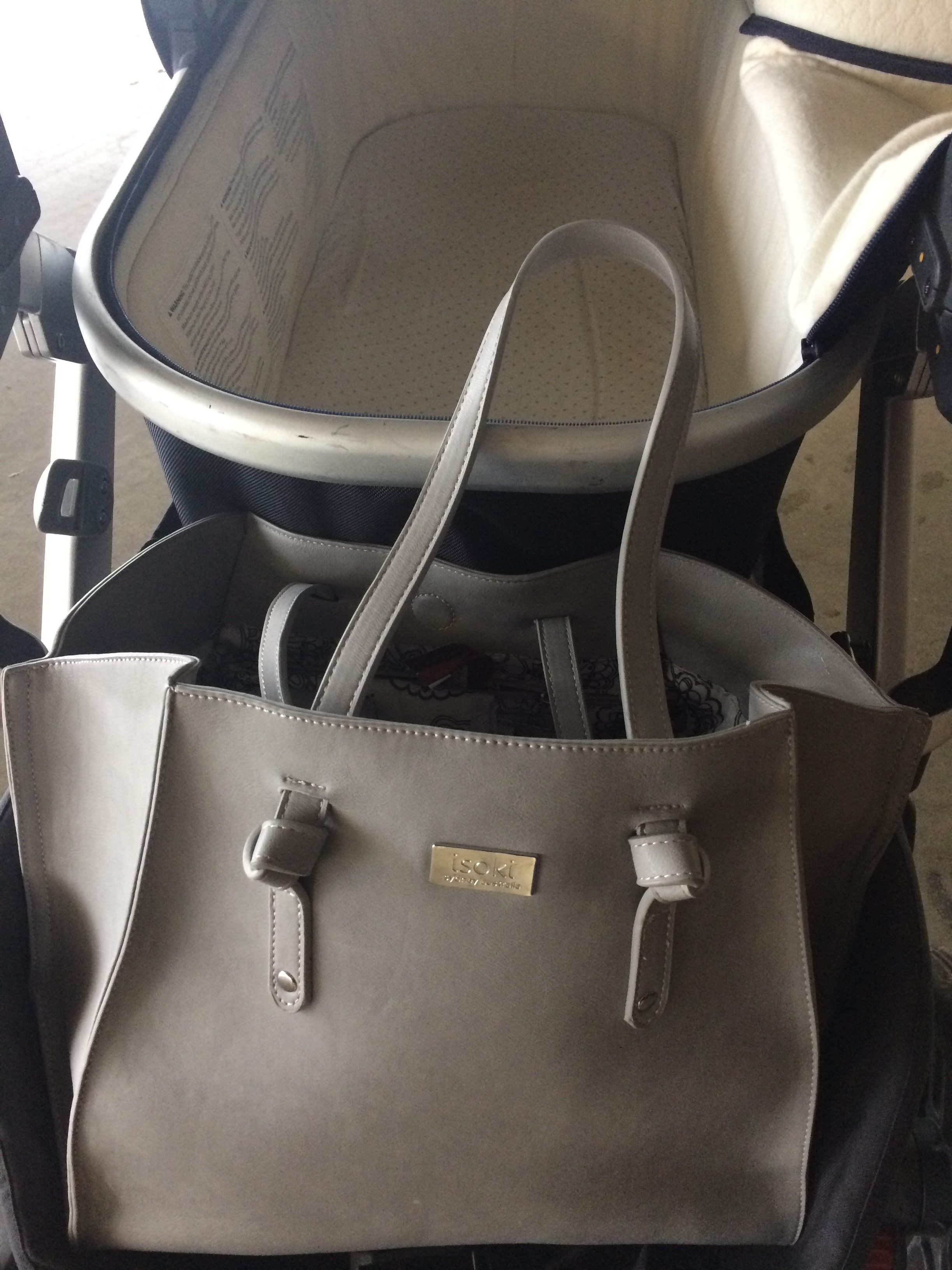 No one wants to be running down the street after an errant tube of nappy cream do they?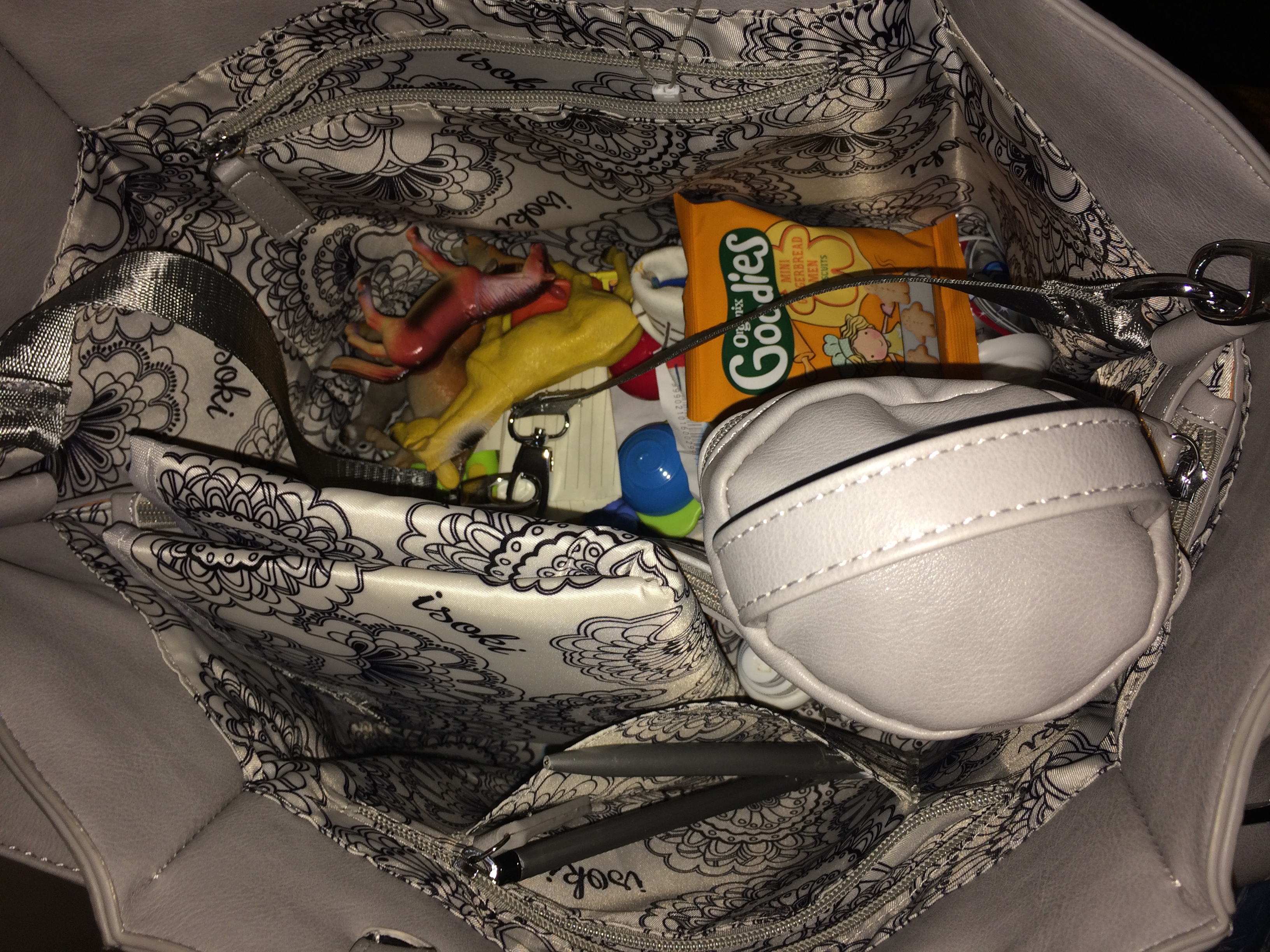 I feel as if everything to do with this bag has been thoroughly thought about. It is often the little details that make something brilliant-like a key strap to attach your car or house keys to so that you never spend ages looking for your keys or the strong tassels that are attached to each zip so you never fear they will get pulled off when you are rushing to get something out of the bag. Also note the ample space for whichever animal toy my toddler is currently obsessed with.
I think for most women, the look of a bag is the main appeal though and I am now fully of the thinking that just because it is a changing bag, it doesn't mean it has to be ugly.
Why can't changing bags be both practical and pretty? Well they can with Isoki.
I've got some lovely grey boots to wear over winter-I bought them last year but they wouldn't go up my legs when I was pregnant. Who knew you grew babies in your calves?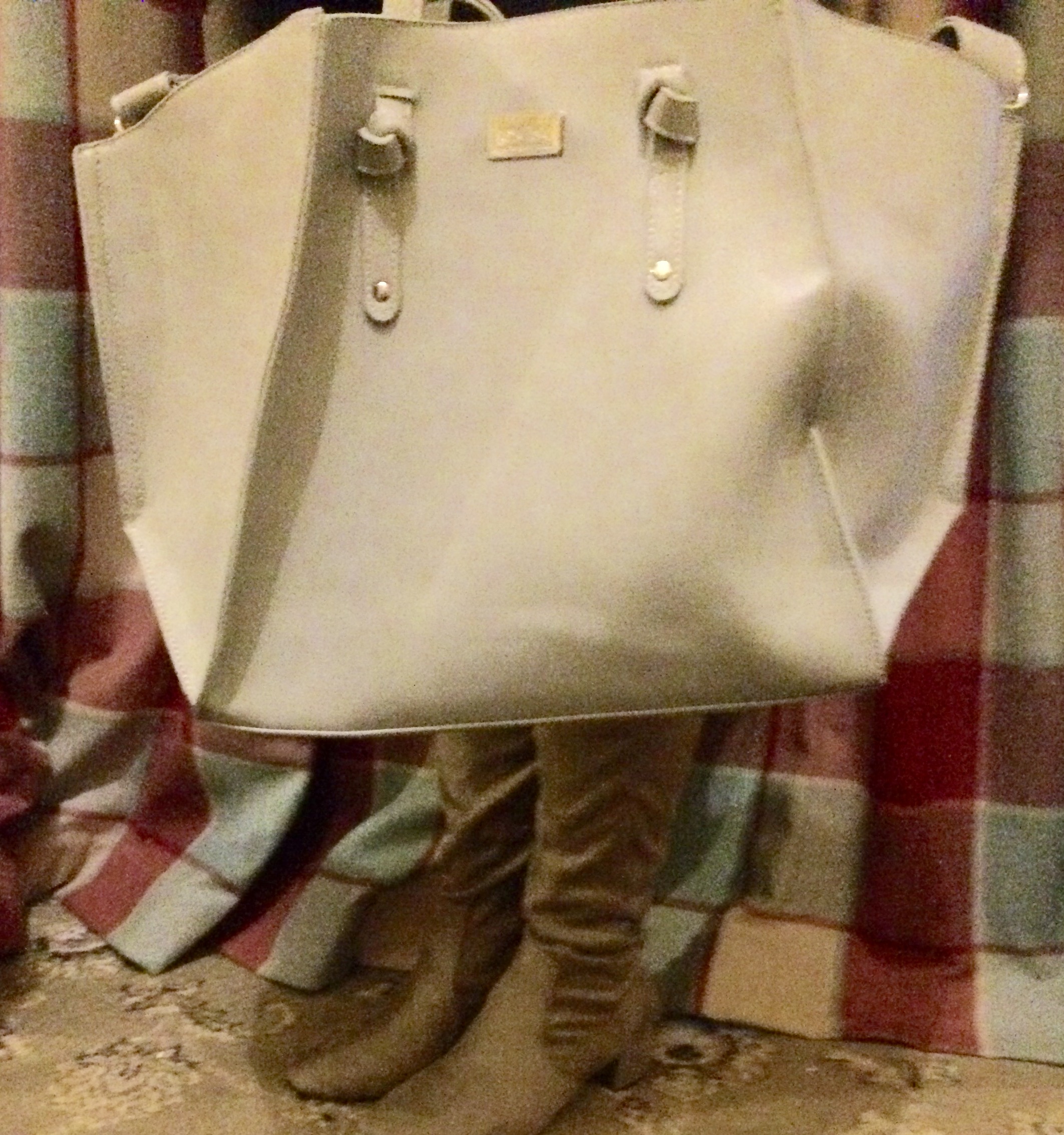 I can't wait to strut round with my boots and my matching bag. It really has made me feel much more organised in a world that, with three children and a farmer, feels anything but.
Isoki are an Australian brand and have a wide range of bag styles and colours to match anyone's style.
The beautiful Isoki Easy Access Tote retails at £59.95 and is available direct from the Isoki UK website. We were sent the bag for the purpose of this review but all opinions are my own.