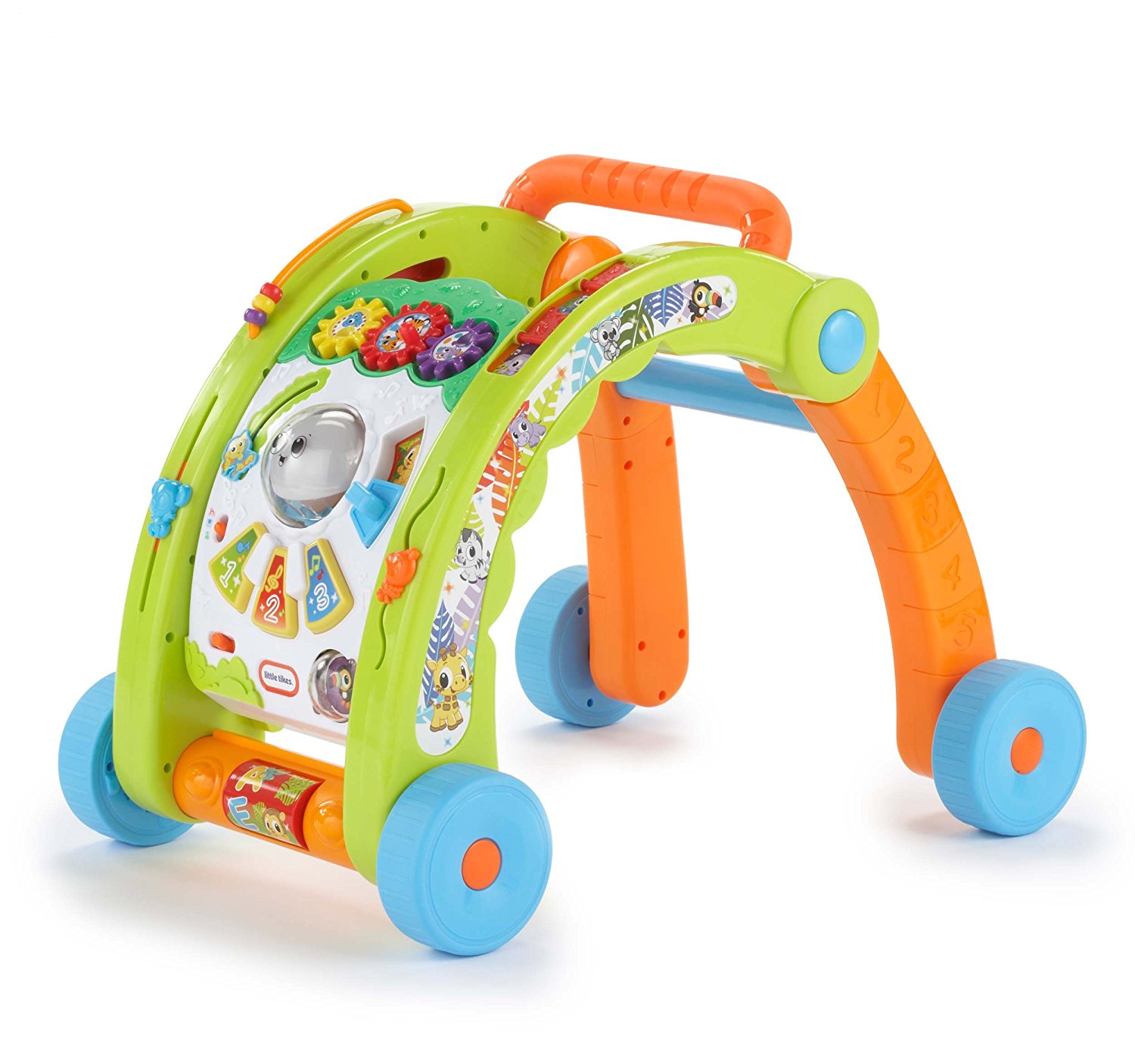 The baby is 18 months old in a couple of weeks and is walking quite steadily now without any help.
I was interested to see how, at this stage we got on with the Little Tikes Light n Go 3-in-1 Activity Walker. I had no need to worry.
There are so any options on the toy that it is going to keep him busy for ages.
It came flat packed so there was an element of putting together involved. It was relatively easy to do. I am not the best at these sorts of things but I managed and I did it infront of the kids with the boys dancing in front of me for the new toy (I never learn) so if I can do it like that, doing it alone would be a doddle, I am sure.
I think many parents think once their child is walking, there is no need for a walker and I suppose for a traditional style one, this may be true.
There are so many features on the Light n Go 3-in-1 Activity Walker that it can be used for years to come.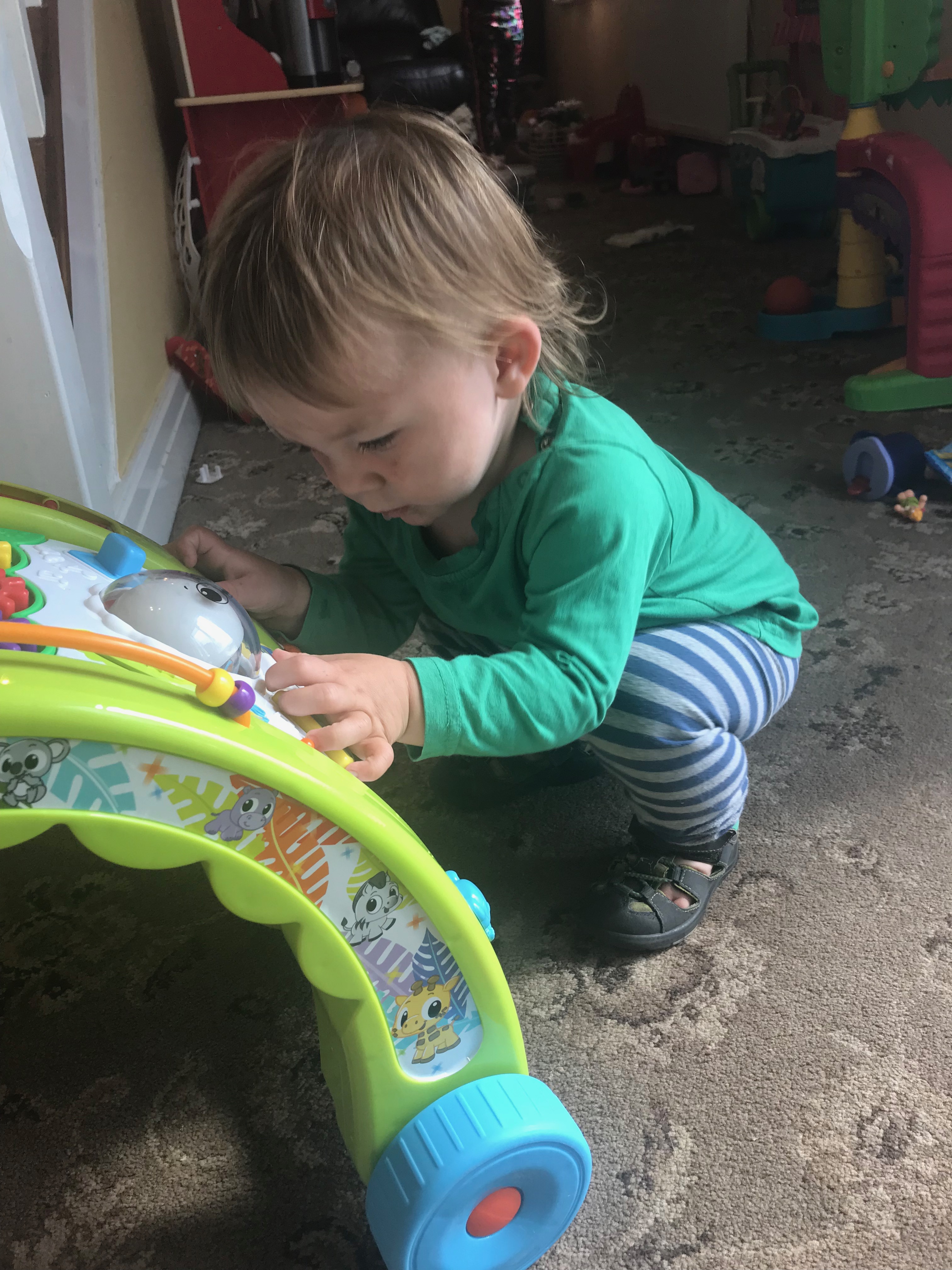 It is a walker, standing activity table, and sit and play activity centre.
The walker's projected lights encourage babies to take their first steps and older ones use it to dance which is adorable to watch.
There is over 70 activities, songs, and sounds, shape and colour options, pinning drum with alphabet, fun animal noises, colour beads, flip-books, jnumbers engraved on the side, a mirror, piano keys, a glitter ball and more.
The best bit? Unlike some baby toys that can be really bulky and take up loads of room, the Light n Go 3-in-1 Activity Walker can be folded down so it is space saving too.
It also has a brake so that if your baby is unsteady, you can set the brake for peace of mind that they will not topple over.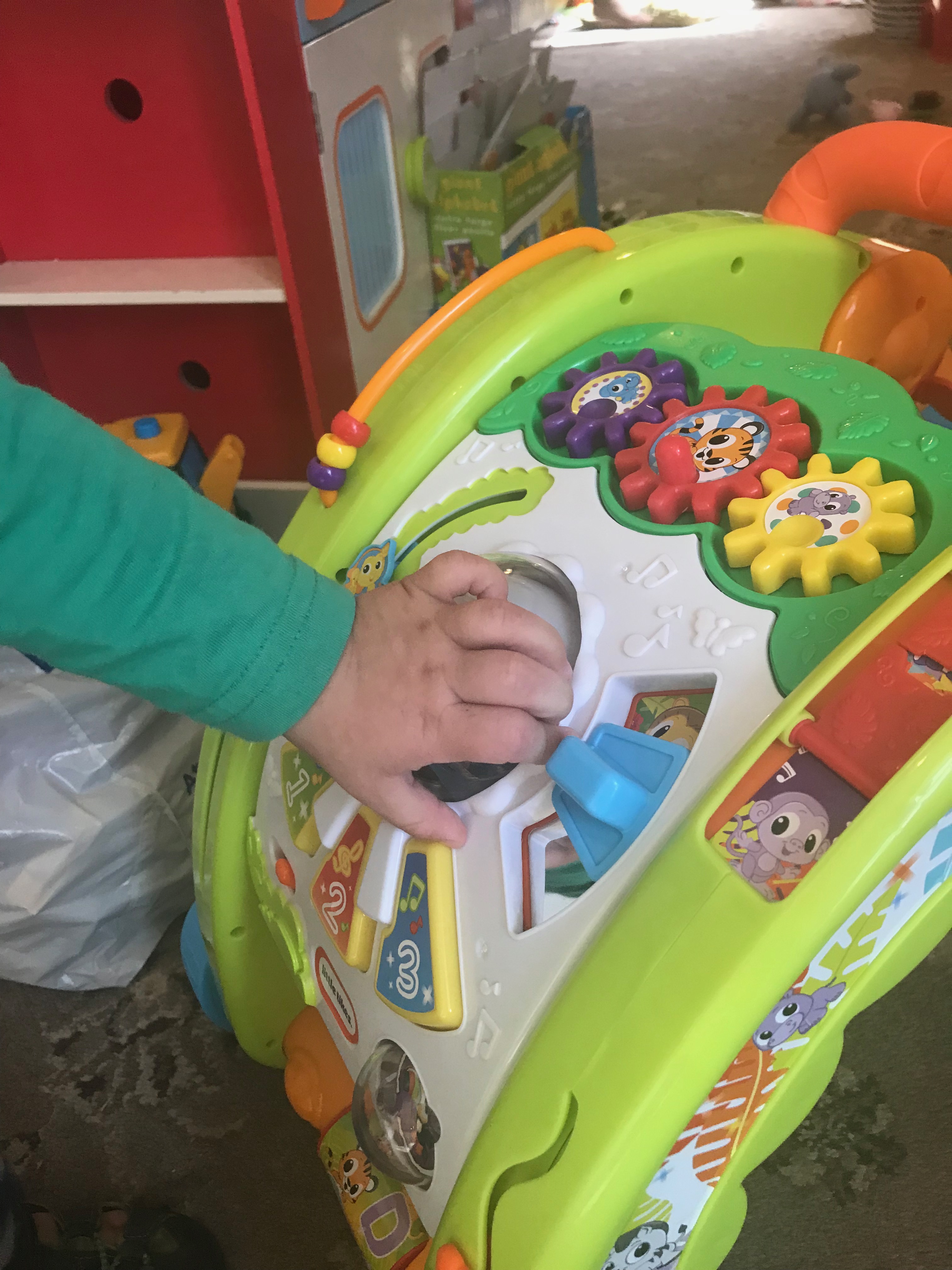 The Little Tikes Light n Go 3-in-1 Activity Walker retails at £39.99. We were sent the item for the purpose of this review but all opinion are my own.