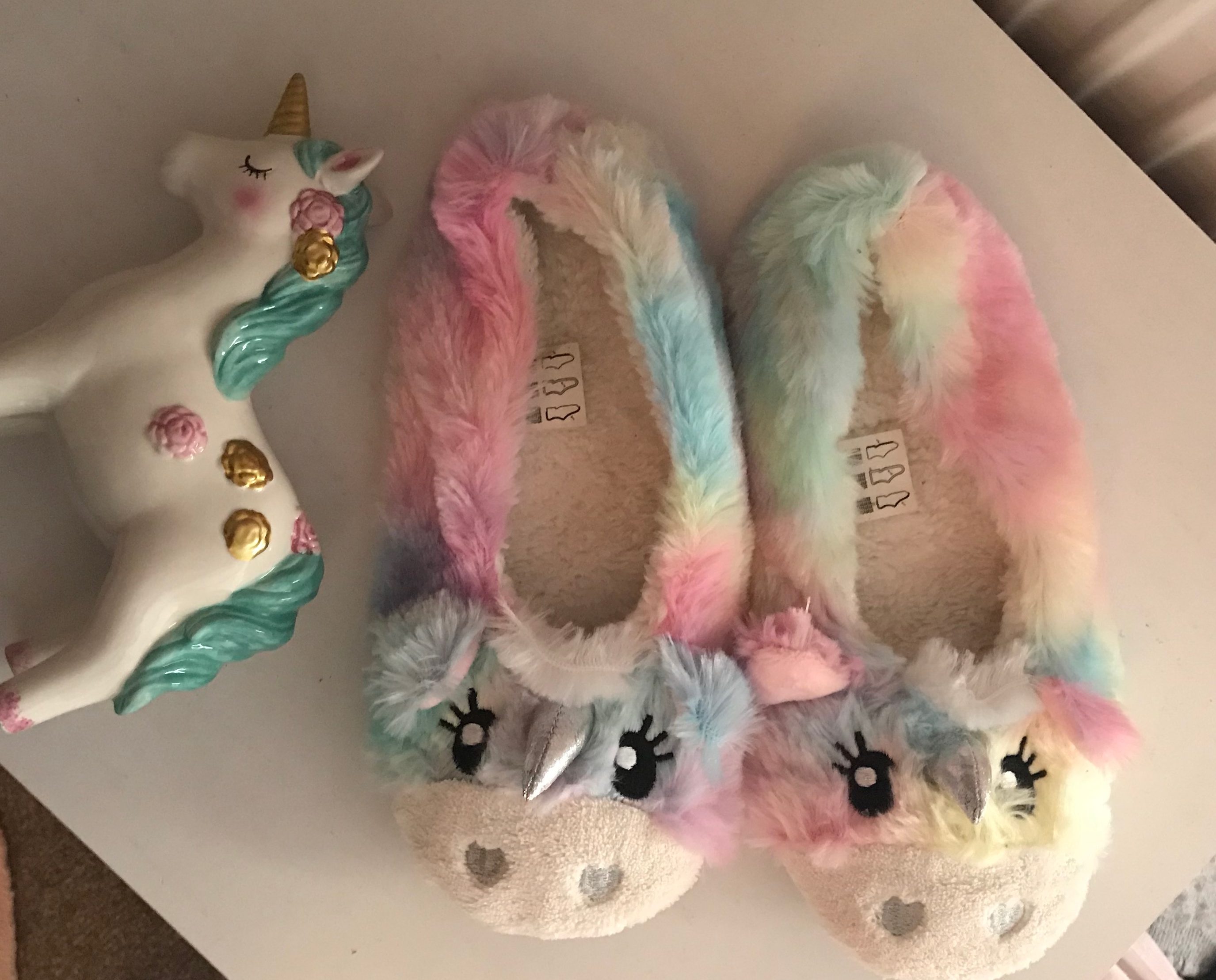 I think it is safe to say that the unicorn craze is here to stay and all of my children love them.
G calls them 'oooonicorns' and his big sister still chooses a unicorn pattern after we decked her room out in the mythical creatures earlier this year.
We were recently offered some Unicorn slippers from the lovely Habigail who have a store on Amazon and a Facebook page and sell all types of wonderful things.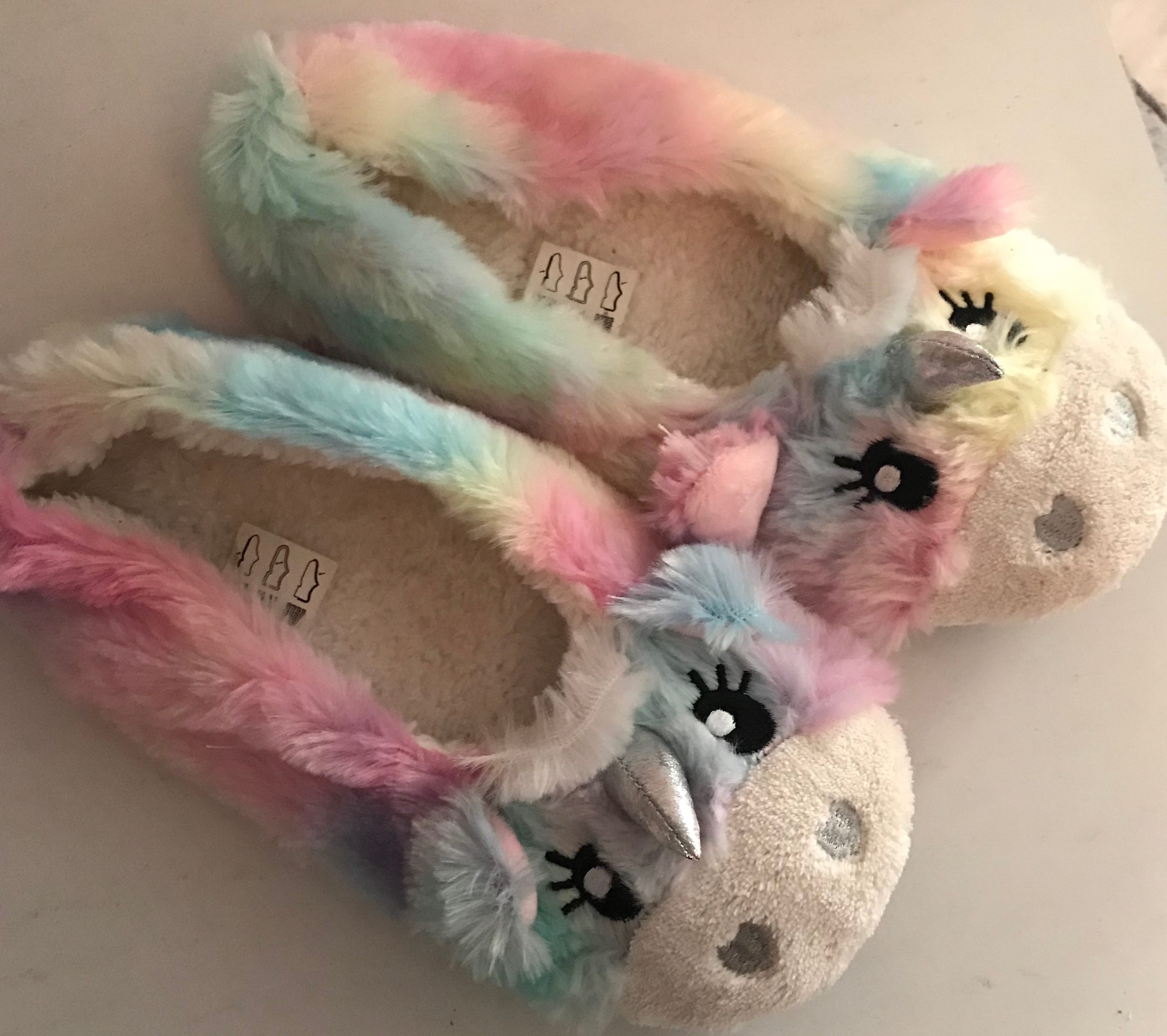 The slippers arrived in super quick time and my eldest couldn't wait to get them on her feet.
It may be the middle of August bit we just know those cold winter mornings are on there way and, I don't care what anyone says, there is always room for a beautiful unicorn slipper at any time of year.
If you are thinking of starting your Christmas shopping, these would be perfect to squirrel away for anyone who also loves the mythical creatures.
The best news? They come in adult sizes too and are so soft.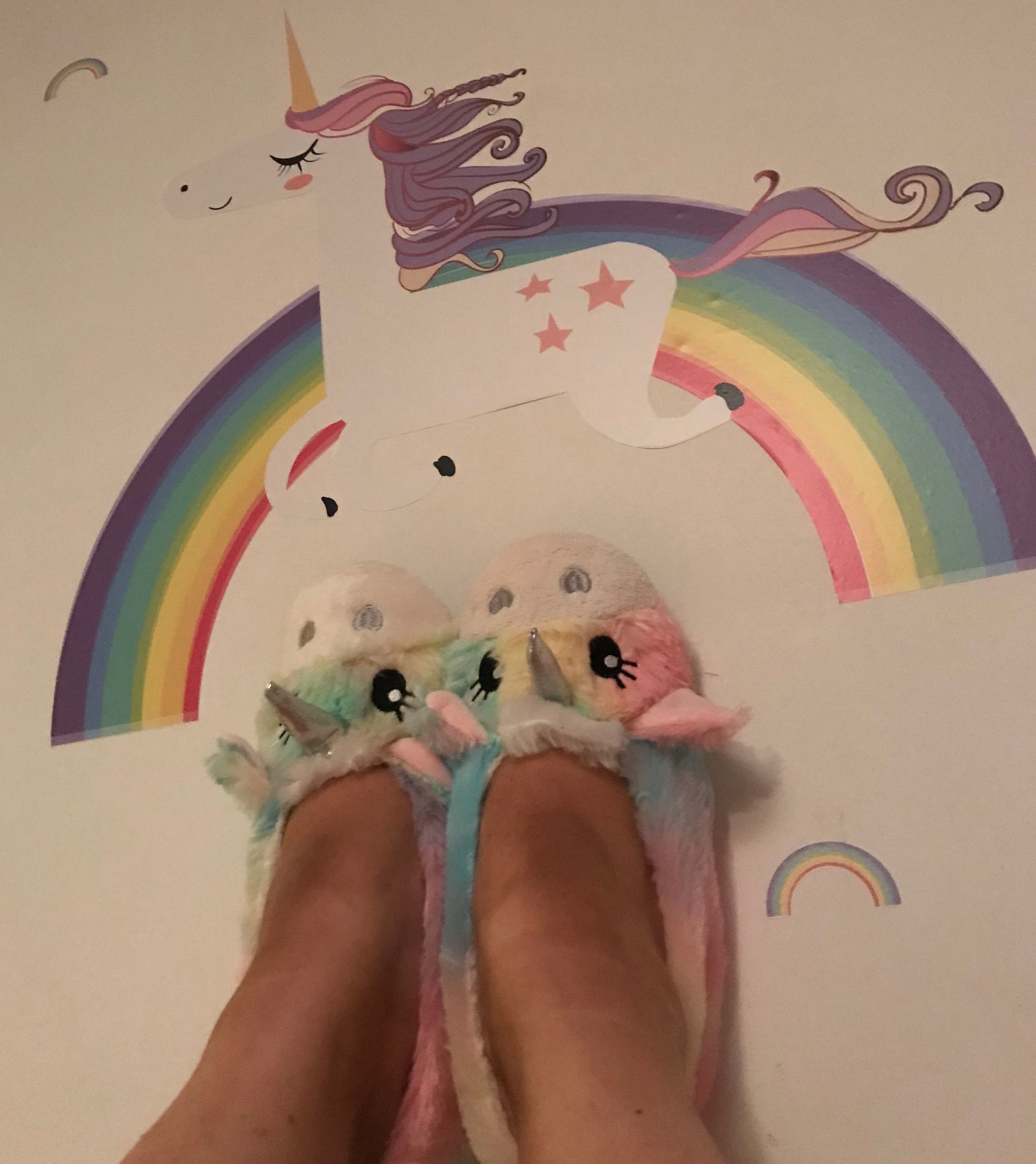 The slippers themselves make you feel like you are walking on cotton wool. Each one has a glittery horn, multi-coloured fur and a mane. The unicorn's nose is two really cute silver hearts.
The convenient slip on design makes them easy to put on and take off when you're in a rush and they will make relaxing that but more magical.
These novelty slippers have extra padding, are super soft inside and out and are finished with a soft sole and grip beads to prevent slipping.
They make a fantastic gift for birthdays or Christmas and are available in a wide range of sizes.
Don't miss out. If you know someone who loves Uniorns, they will love these fun, comfortable slippers and, at only £9.99, you can't go wrong.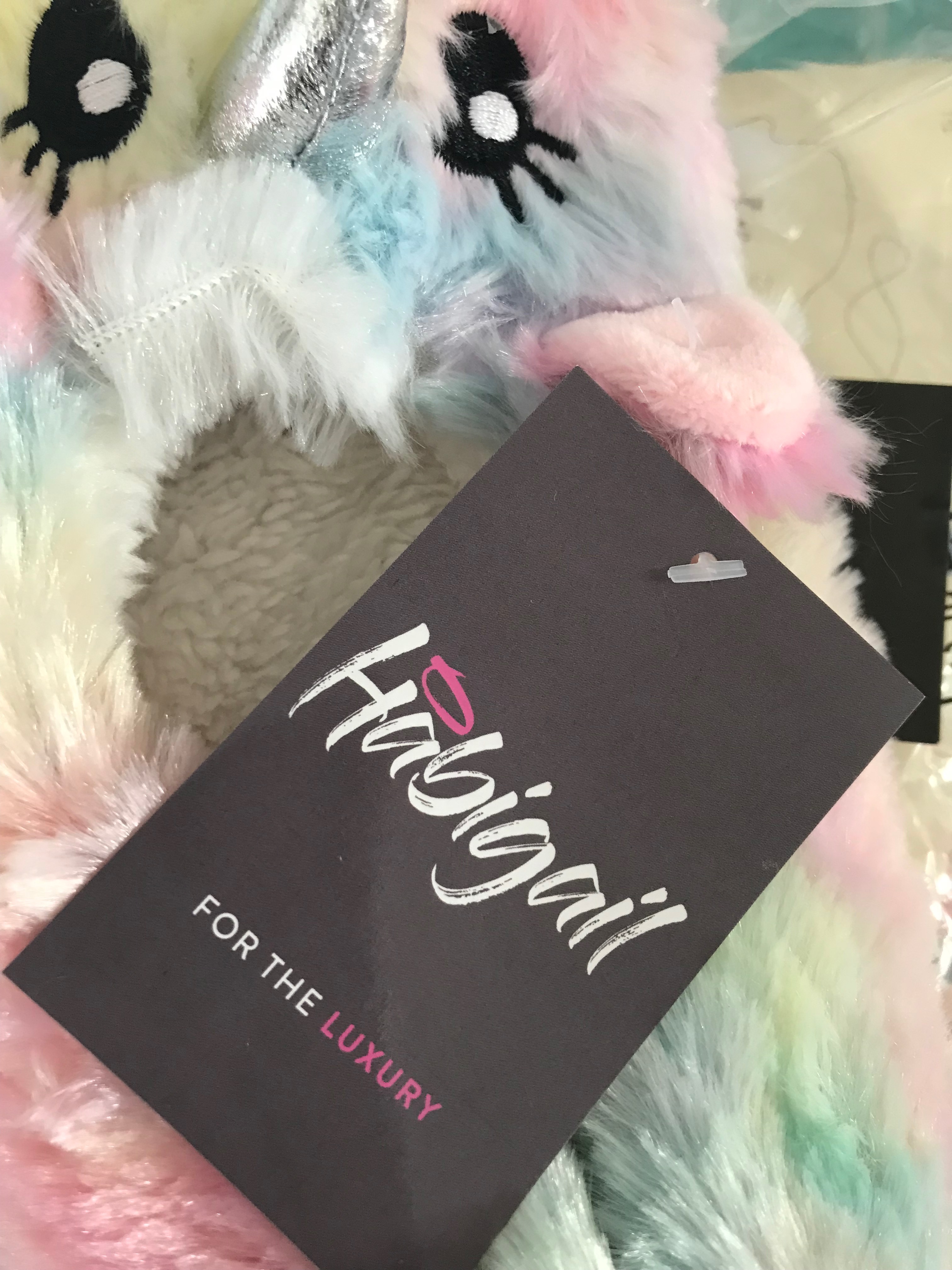 They available here or, why not go and like Habigail's Facebook page to keep and eye on all their merchandise?
*We were sent these slippers for the purpose of this review. All opinions are my own.