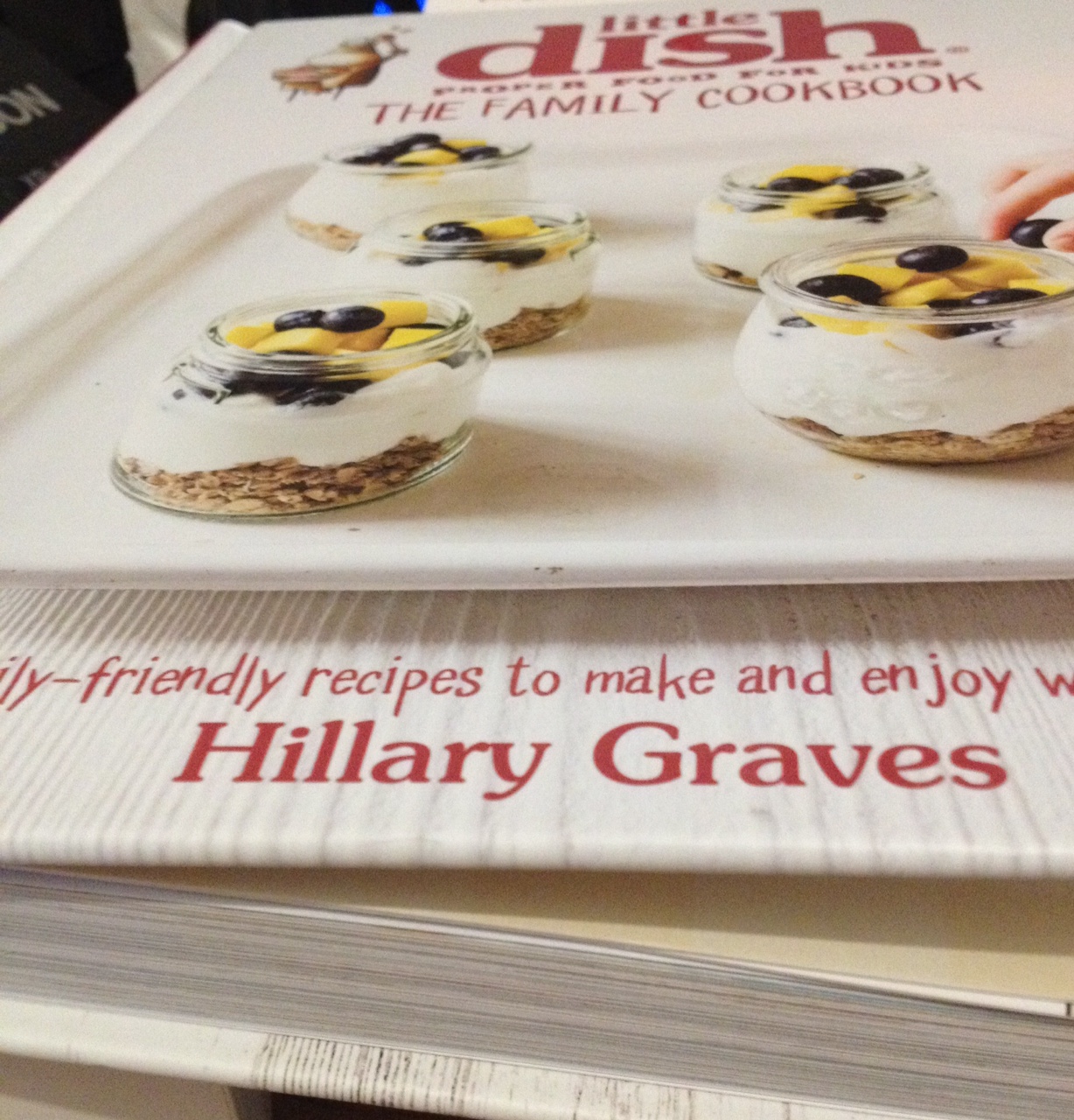 I make no secret that I struggle coming up with new meal ideas. I cannot stand having to make 16 different options to suit everyone.
I need a crowd pleaser every night.
So when Little Dish offered me the chance to review their new cook book, Little Dish Family Cookbook, I couldn't refuse.
Baby G is seven months old this week (I know!) so it means he can start joining in more with our meals and the cookbook is perfect for the whole family.
It is divided into sections-breakfast, smoothies, lunch and supper, savoury snacks and puddings.
I love the fact there is a savoury snack section as all to often, family cookbooks encourage you to make fairy cakes and the like with children and, quite frankly, there is enough sweet stuff around.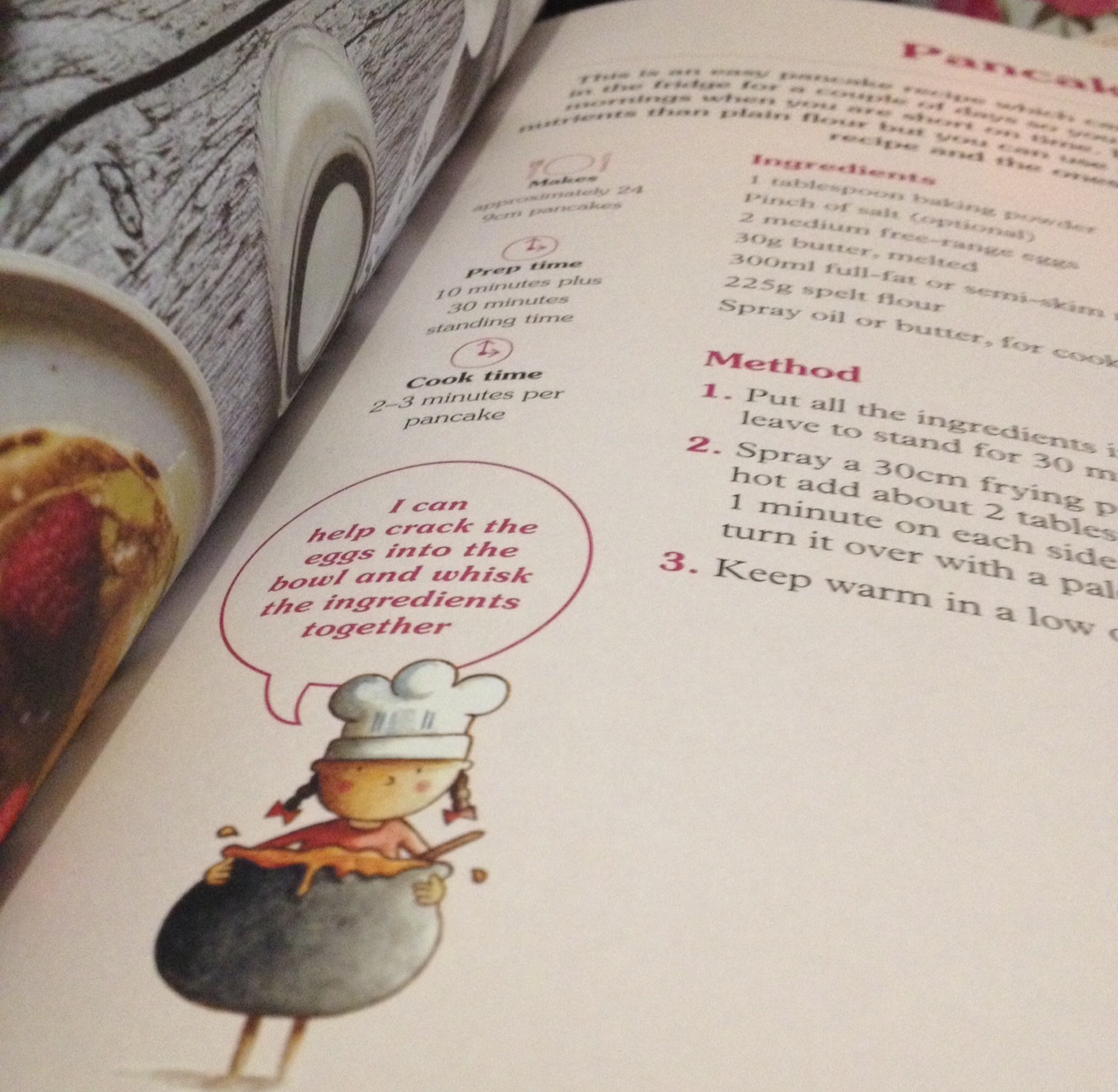 There is also a handy tip on each recipe, guiding parents with what a child could help with.
Boo and I started off making the bircher muesli for breakfast.
We made it in glasses so we could see the layers.
We didn't use the honey as we used fruit yoghurt and our berries were frozen-they were just right in the morning.
I do think allowing a child to get involved in the kitchen encourages them to try out what they have made-even if they have previously disliked the food before.
Thankfully, Boo loves fruit-especially blueberries so we were ok with this one. Apart from the fact we had to put it in the fridge and wait for the morning.
Boo doesn't get the actual waiting or cooking of anything. We had spaghetti and meatballs this week and if I hadn't been there, I am quite convinced she would have had a bite out of the raw meatball. Anyway, I digress.
Next up out of the Little Dish cookbook, we tried pitta pizzas.
I laid out a selection of toppings-peppers, olives, pineapple, ham, pepperoni with grated cheese and oregano and we got creative.
I made one for Hubster and myself while we did a face on Boo's. We snipped ham for hair. Used olives for the eyes, pineapple for the nose and pepper for the mouth.
Bizarrely, Mr Pizza went into the oven smiling but came out frowning. I didn't point it out to Boo, I didn't want to upset her.
I think this shows it was a success and, for the ultimate praise, Hubster said the pizza was better than Dominos! I'm sorry Little Dish, I have to admit, I took all the credit for the pitta pizza to Hubster. I need some praise sometimes.
Even Baby G had a pitta bread. See-food for all the family.
There are so many recipes I am going to try, cheese straws, pitta chips and leek and potato fritatta. There really are so many lovely looking recipes to choose from.
Little Dish believes it's essential to get children excited about cooking, and hands on with food from an early age, in order to lay the foundations for life-long healthy eating habits. That's why every recipe in the new book suggests fun tasks for little helpers.
It also contains a special Little Chef's Skills Chart so little ones can track their progress in the kitchen. Budding little chefs receive a certificate, medal and an apron when they reach important culinary milestones. You can download the skills chart here.
The Little Dish Family Cookbook is priced at £14.99 and is available from all good book stockists.
You can share your Little Dish Creations with Little Dish on Instagram @littledishuk, Twitter @little_dish and Facebook.
We were sent a copy of the Little Dish Family Cookbook for the purpose of this review but all opinions are my own. *
*Apart from the pitta pizza idea which was Little Dish's idea. Not mine. Just don't tell Hubster.