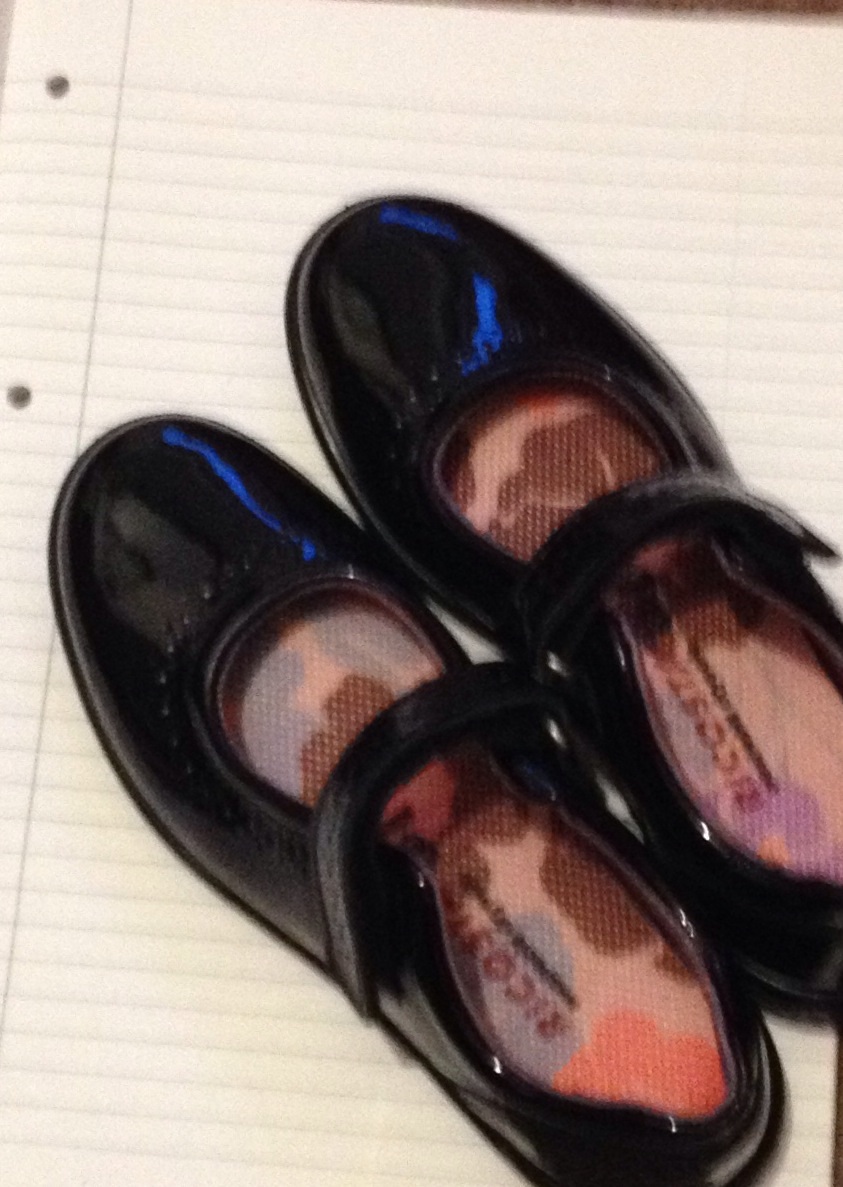 What do these shoes represent?
They are school shoes for Boo's first day at school but, as my eyes filled up with tears when we went to buy them, I can't help thinking they are so much more.
They are the end of the lovely bright coloured children's shoes, I have bought for my daughter so far.
From the silvery grey, the purple, pink, my favourites-the patent red. From this day, most of Boo's time will be wearing black school shoes.
They are the end of innocence. When pink patent Mary Janes and glittery Lelli Kelly's were the order of the day.
School opens up the eyes of children.
At four years old, Boo can only be excited about wearing the tie and the shiny, new shoes.
She doesn't yet have the ability to realise that from now, until she leaves school, the majority of her footwear will be black school shoes.
I am mourning the loss of our brightly coloured footwear.
Boo was a late walker so I know I haven't had to buy as many pairs of shoes as some of my friends whose babies walked at nine months.
Maybe it is this which is making me sad. Maybe I don't feel I am ready to give up the cute shoes just yet.
I think come winter, I will be pining to buy her red patent shoes-especially for Christmas.
Maybe we will get away with red shoes at Christmas at school?
How quickly these four and a half years have gone.
My baby has black patent school shoes.