School holidays can be an expensive business for any parent.
I don't know if it's the fresh air but Boo is often continuously hungry (or so it seems).
Then comes the entertainment. When she's bored playing by herself or we have come home from a play-date, I don't want her to be stuck in front of the TV I want her to play imaginatively and enjoy herself,
It all costs money though. It seems you only have to step outside your front door than the demands on your purse begin.
This week however, I visited the saviour of all parents in the summer.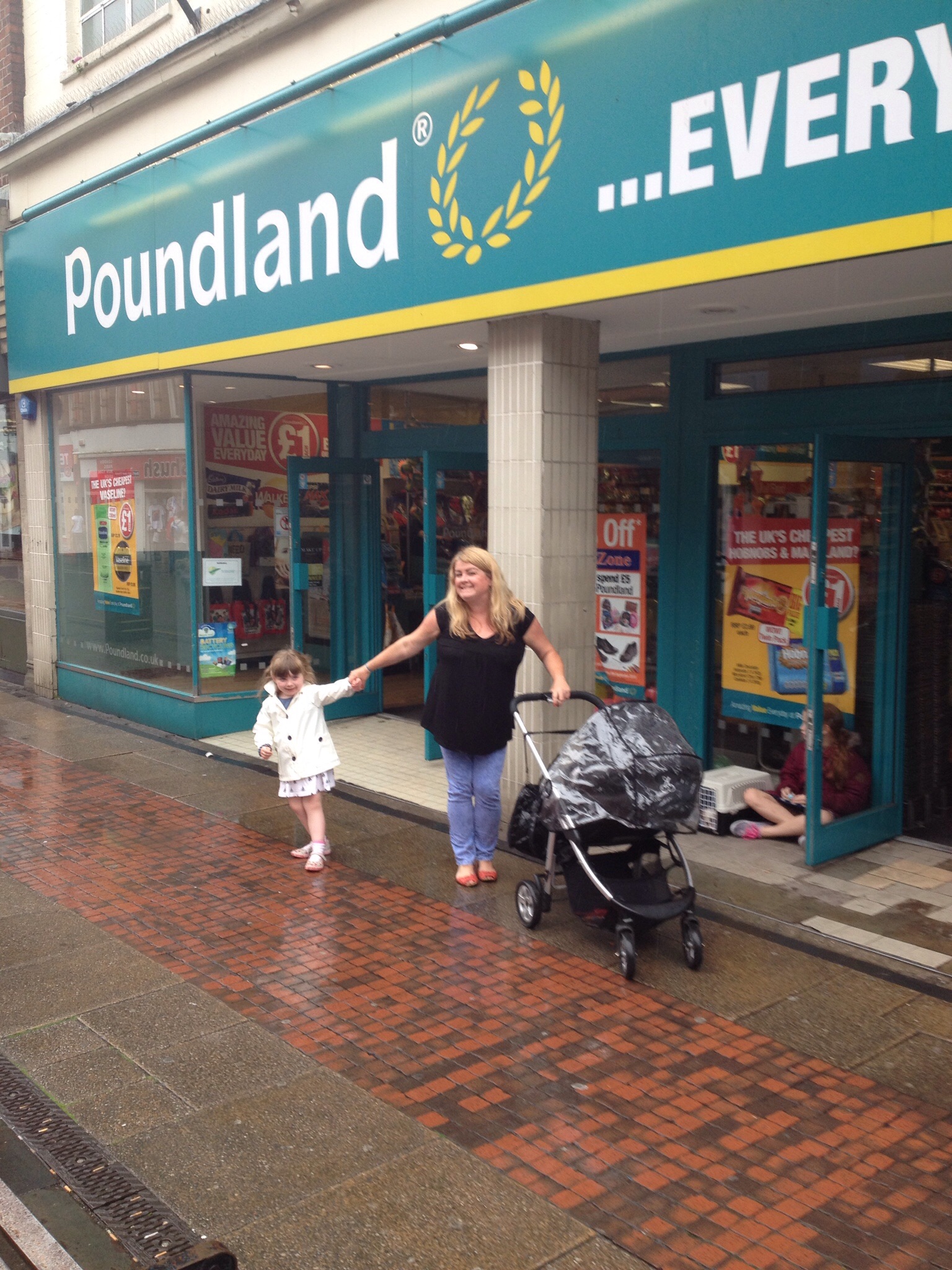 That's right. We ventured into Leigh, Lancashire with one thing on our minds. Summer snacks and entertainment.
Rows upon rows of snacks, toys and books and, you've guessed it, it's all £1.*
So what did we buy?
Snacks. Lots of snacks. She choose some herself which was nice and didn't go for the obvious.
The stock is constantly changing in Poundland so I could go in next week and the shelves will look totally different but there were rows upon rows of toys and books not least lots of character art materials like Minions and Frozen. Perfect for rainy days.
I also spotted an extensive baking range-including Jane Asher items. Think ditsy cupcake cases, large plastic cupcake containers, cake flags, cake stands and even utensils.
There really is something for everyone.
Hubster was with us which was good because he carried the very heavy basket and I pushed the pram.
When we got to the till though, it seemed one basket had not been enough.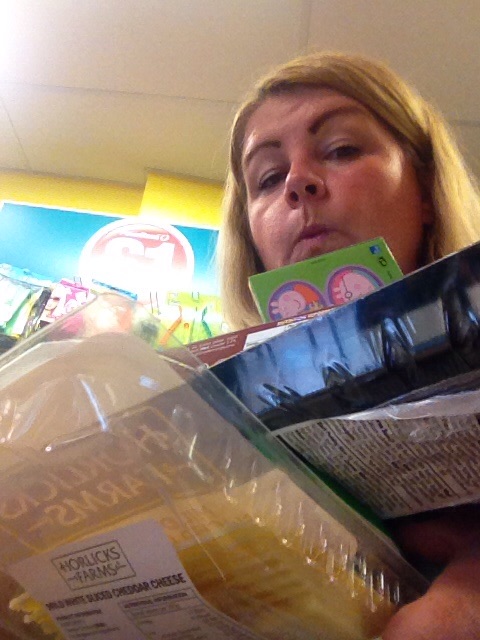 The staff were lovely and I even got a selfie with the lovely Mike who served us.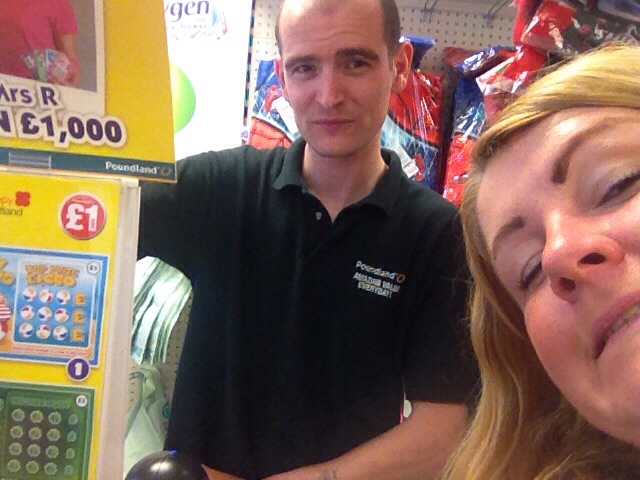 When I got home, I could've believe all we had got for £26.
Stain remover (which we go through at an unnerving rate) was, you've guessed it £1. Toiletries, shampoos, baby products-including feeding bowls, wipes and branded items.
I have always been a big advocate for the pound shop. They really are the most amazing places.
As we look towards back to school, it is really worth popping in for stationary essentials and lunchbox fillers too.
I also love it at Christmas when you can get an endless supply of decorations and table wear for next to nothing.
We are planning Baby G's christening soon so I also stocked up on paper plates and two table cloths.
What a bargain.
We actually had a right laugh when we shopped at Poundland. The staff were brilliant and even Hubster, who usually hates shopping, embraced the Poundland experience.
*While most items are £1, some things can be two for £1 or even three or four for £1. For example, I got some branded baby fruit pouches that were two for £1.
**We were sent a voucher for the purpose of this post but all opinions and gushing Poundland enthusiasm is my own.