The history of soap can be traced back to ancient Babylon but somewhere in the last few years, it seems liquid soap has almost taken over the good old bar.
My nana loved soap bars and even had a whole cupboard full of them. It was always such a lovely smell when you opened the cupboard and I used to love to look, feel and smell all the different types.
You can't do that with a pump-action bottle.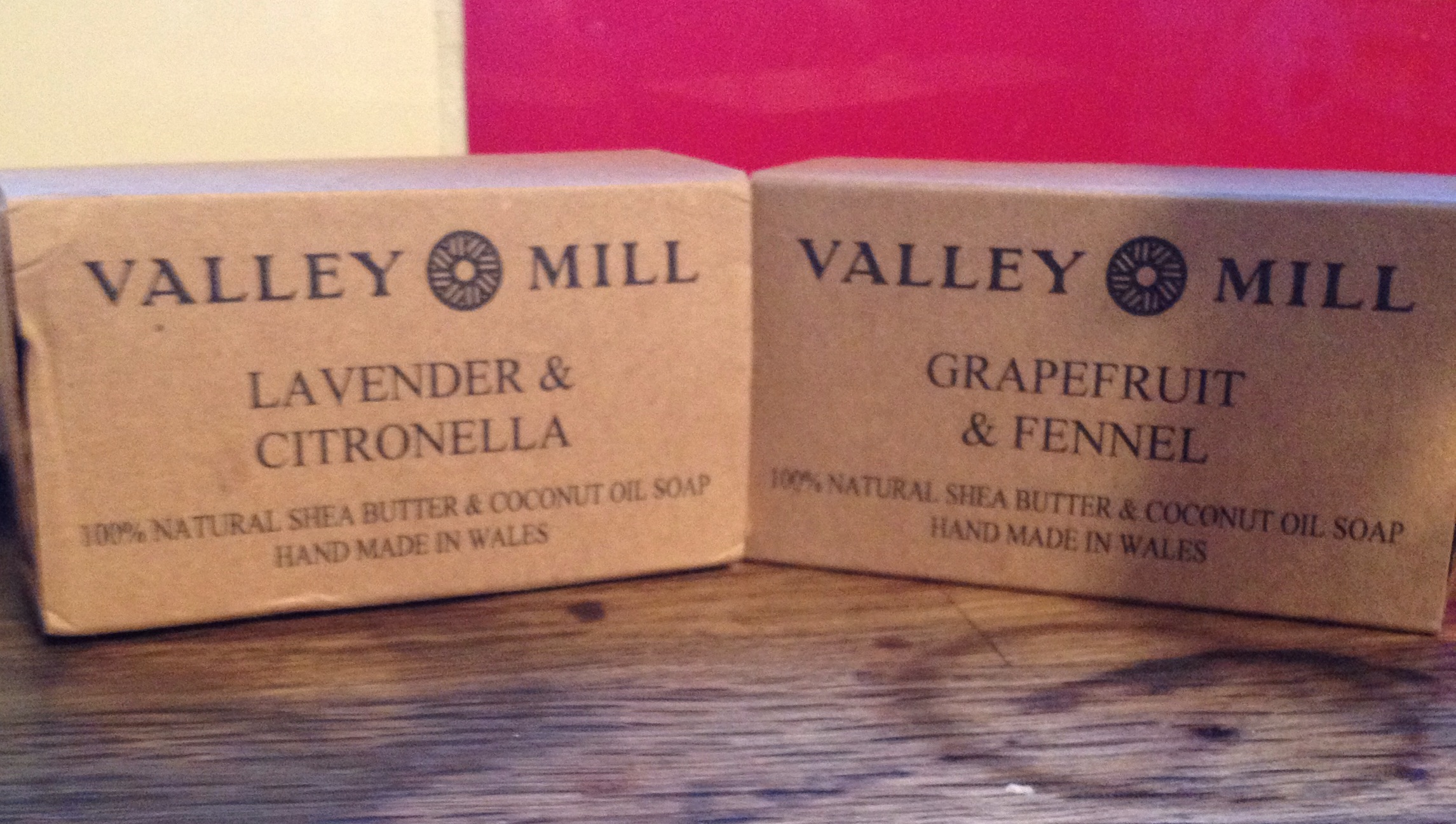 Recently, I was sent two bars of hand-made soap by Valley Mill who make a wide range of natural home ware products including soy candles, natural soaps, hard wood chopping boards and beautiful Welsh slate products using a combination of hand crafting technique's.
They make most of their items themselves and have a shop in Neath, South Wales and I can't resist a British-made treat.
I have tried out two bars of soap. One lavender and citronella. The other grapefruit and fennel.
I say I tried two bars, we are using one and I have smelled the other. If I were to wait until the first bar was finished for the review, I think we would quite comfortably, be looking at late 2016 for it to be finished.
That is how much more economical a bar of soap is.
On the farm, we wash our hands a lot.
From touching dirty food bowls and stroking to getting some terrible things on our hands, cleanliness, especially with small children is very important to us.
I put the bar of soap on our oak draining board, ready to photograph and then was called to do something else.
In the time I was away, the pristine bar was used, it looks like a few times by Hubster but who am I to shout?
That is what it is there for.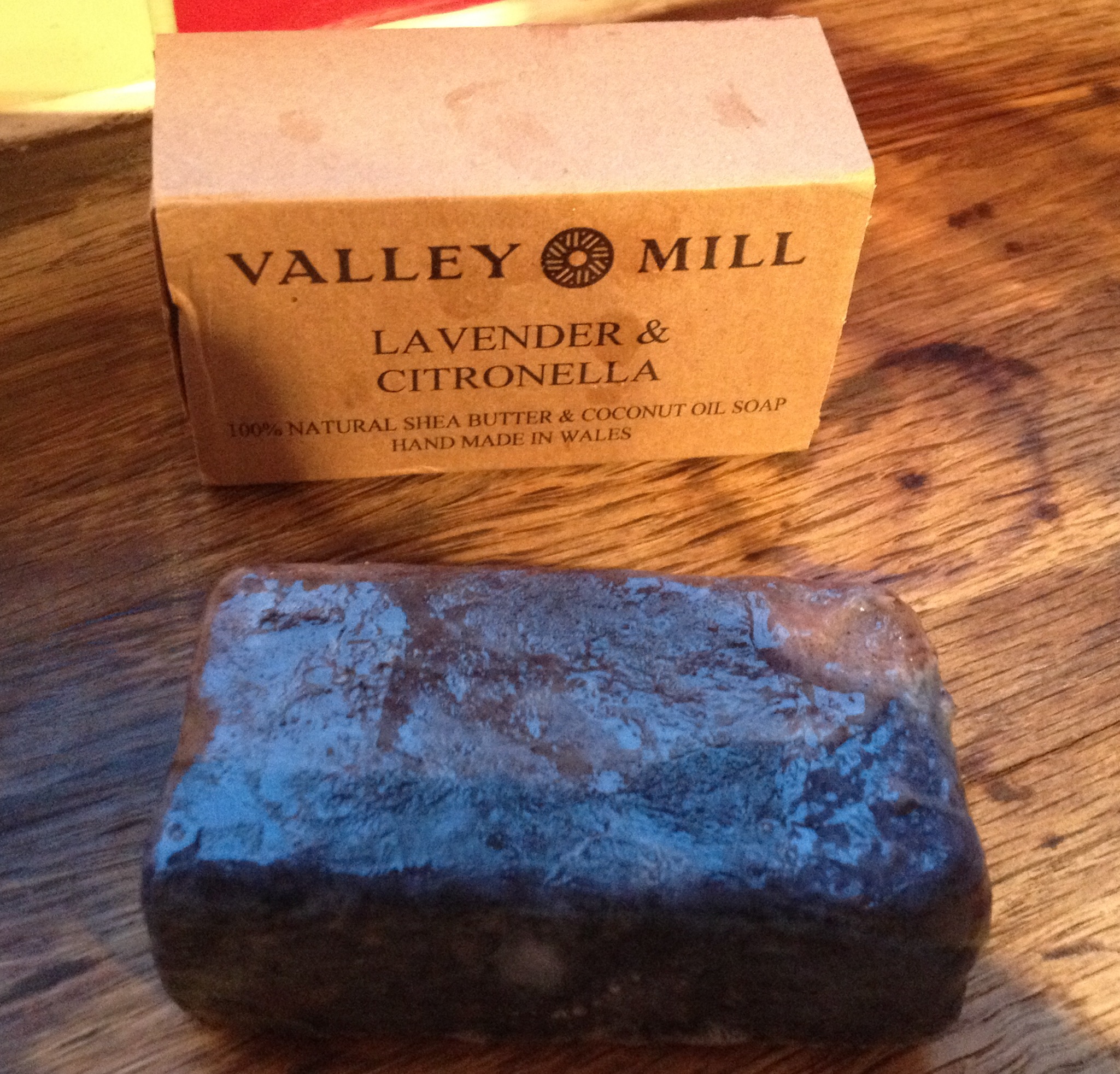 The soaps are made from coconut oil and shea butter and my hands do not feel dry at all like they usually do from the liquid soap. The smell is out of this world and, even now, a good 30 minutes since I last washed my hands, the scent of lavender and citronella is still there.
I like the rustic farmhouse look and you can't get more rustic-looking than a well-used bar of soap and that, my friends is definitely what are Valley Mill soaps are-well used.
If Neath is too far for you to travel to, have no fear, there is a brilliant online shop and I am currently perusing their Welsh slate which will look perfect in my newly revamped kitchen.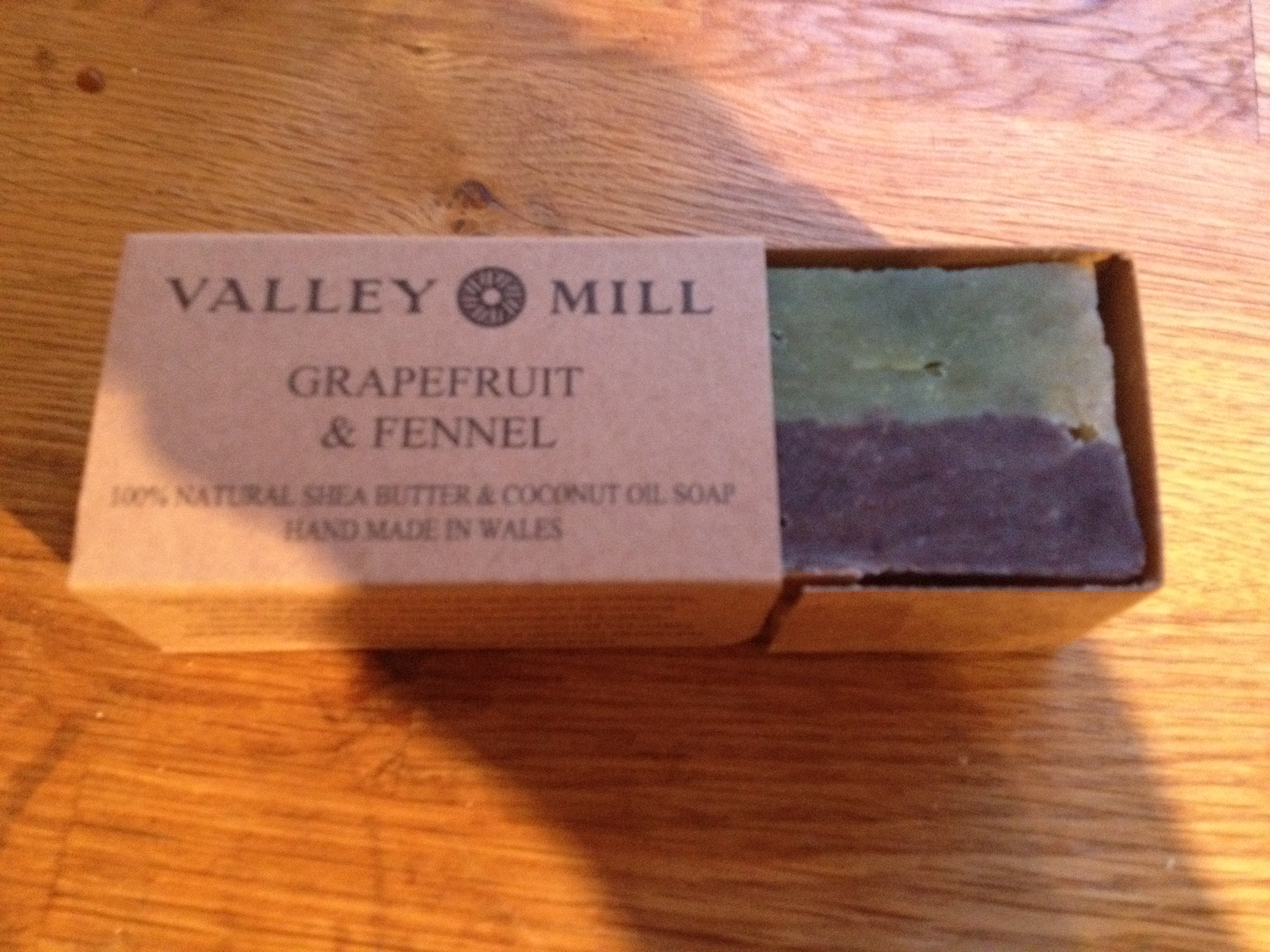 *I was sent the soap for the purpose of this review but all opinions are my own and I have genuinely been born again when it comes to soap bars over liquid.