As you can imagine, living on a sheep farm, anything sheep is a big hit here.
Many farms have finished lambing now but there are still others, like ours where the lambs have either just started or are just about to-just in time for Easter.
For that reason, I have come up with these no-bake sheep crispy cakes to spark the imagination of the children.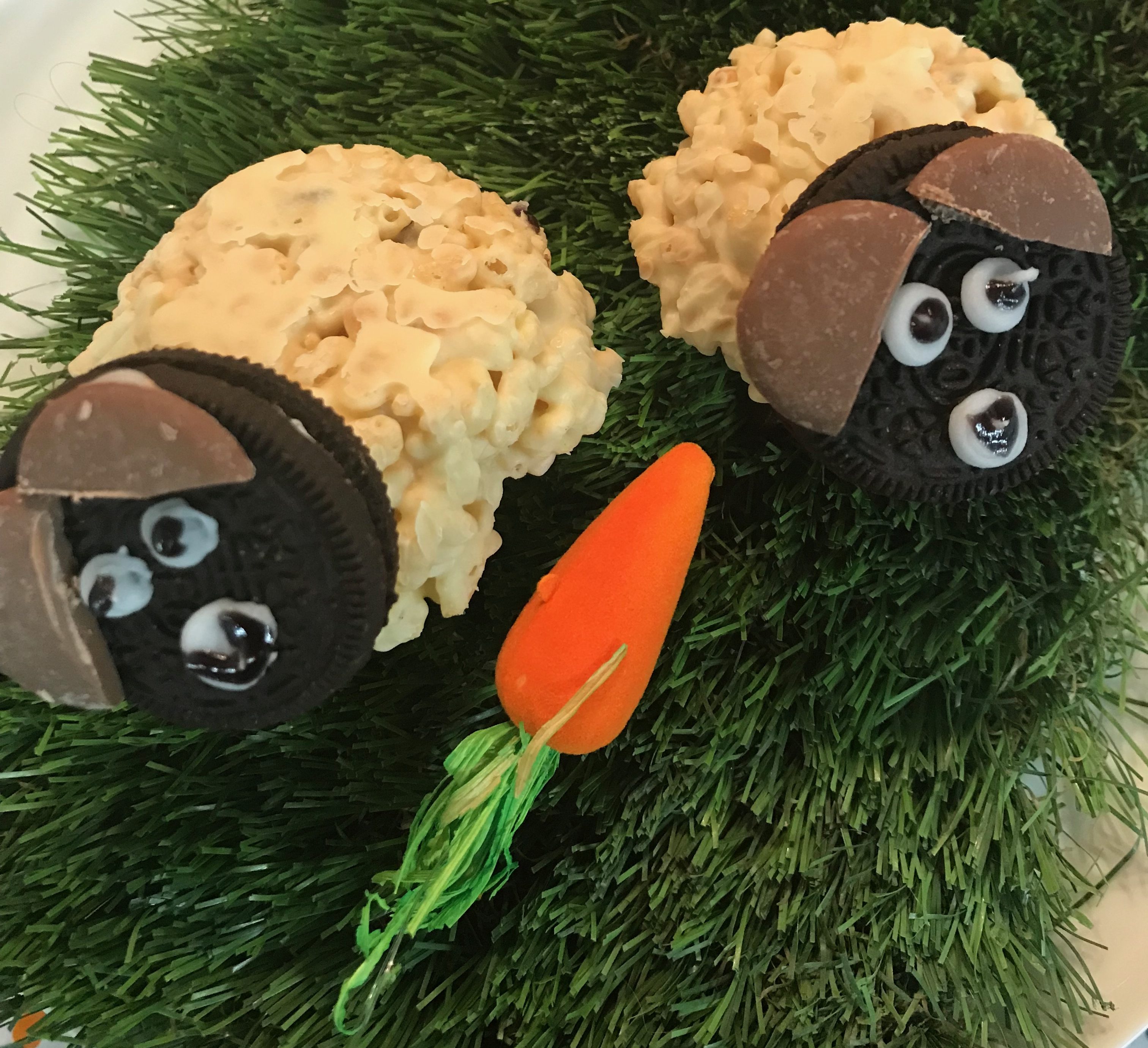 I am sure they will delight adults too.
You will need:
A large bar of white chocolate
Crispy rice breakfast cereal
Matchmakers
Oreo cookies
Piped icing
Chocolate buttons
Cake cases
Start by cutting the matchmakers into even sixes-these are going to be your sheep's legs so they need to be even to hold the sheep up.
Then melt the white chocolate. I did it in the microwave and then added the crispy cereal. I haven't given you an amount because you will know yourself when there is enough to form a cake.
Add the mixture evenly between the cake cases but make sure you pack quite a lot in and pat it down.
Push four cut matchmaker sticks into the mixture where you imagine a sheep's legs would go and place in the fridge to set.
I left them for a couple of hours, then took them out and peeled the cake cases off, keeping everything crossed that they stood up.
I was so pleased that they did.
Now for the faces. I cut the chocolate buttons into two and used ready made piped icing to stick the buttons to the Oreo cookie at the top where ears would naturally appear on a sheep.
I then piped white icing for eyes and a nose and piped black onto the top of this for the pupils and the nostrils.
Allow the facial features to set and the use the icing to stick the head to the body.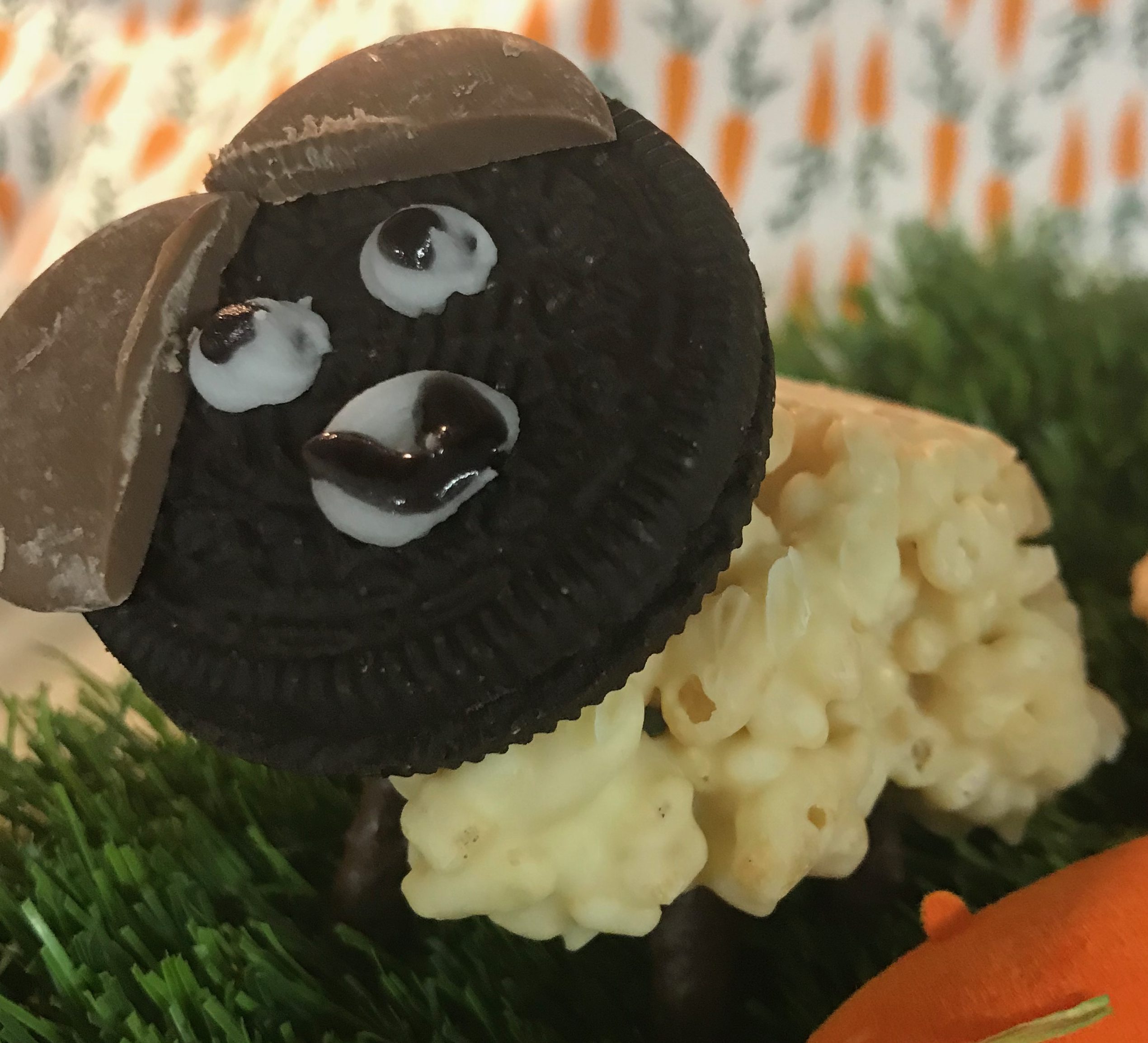 I know they are not perfect. I think I could probably work on the face but I the kids were delighted with their sheep cakes and I they would look fab on your table this Easter-and all year round.