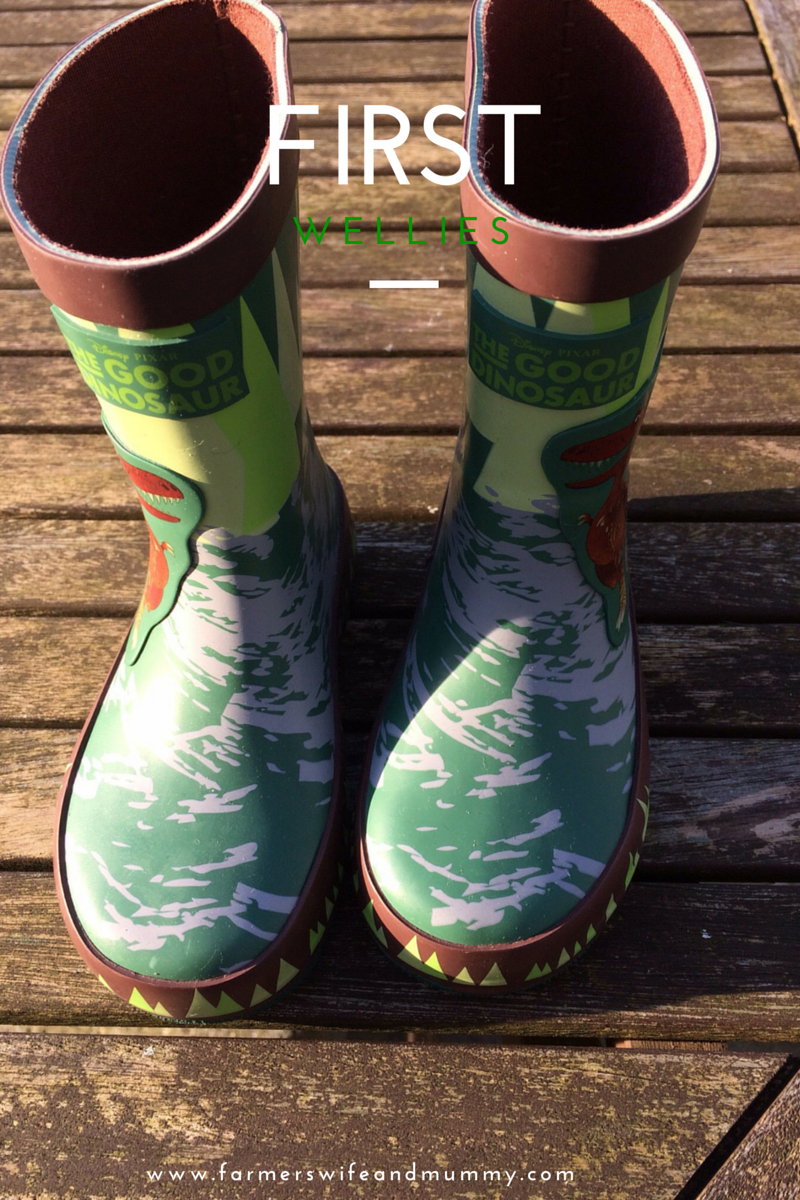 There are times in our lives when it is fitting to record firsts.
First words, first steps, first day of school.
We had another first this weekend and, for a little farm boy it was a moment.
This weekend, Baby G wore wellies for the first time.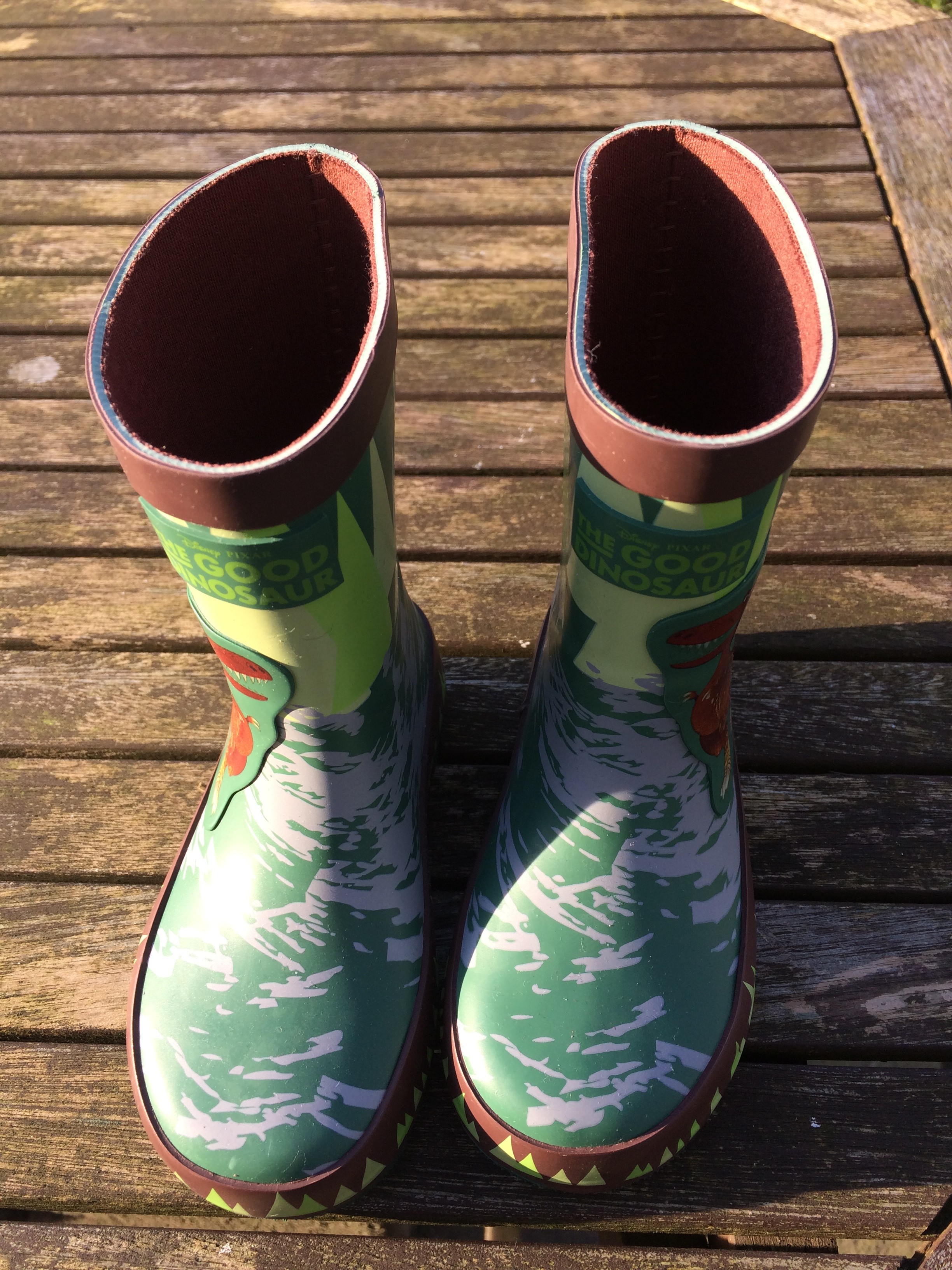 I had bought him some George Pig wellies in the sale from Boots but they were miles too big for him so, last weekend. TU at Sainsbury's had 25% off clothing so I got him a pair in smaller size and I couldn't wait to get them on him.
Little Grippers had also sent both children some wellie socks (I will be doing a full review later but I had to mention them because they looked so cute on his little legs).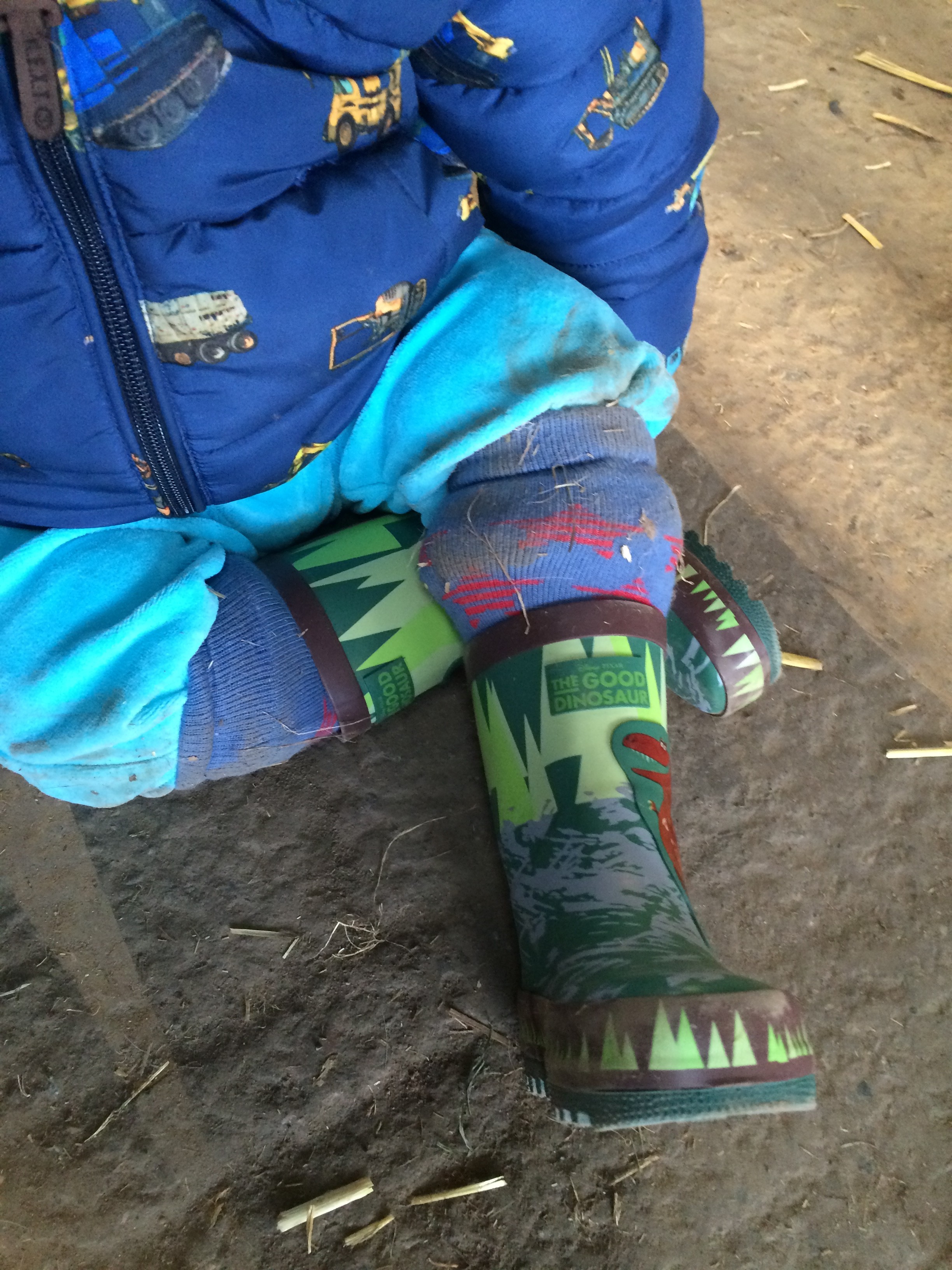 He tottered across the yard with me, holding my hand and we went to look at some horses which he loved.
My niece was riding one of her horses and asked if he would like to sit on. Boo is still a little wary of horses but G was delighted to be sat so high up and he squealed at the horse. It was so lovely.
I hate wishing their lives away but I am really looking forward to seeing Baby G running around the yard now.
I hope we have a nice summer this year so that they can both enjoy the outdoors.
I had a grubby little boy when we got back home but he looked so pleased with himself.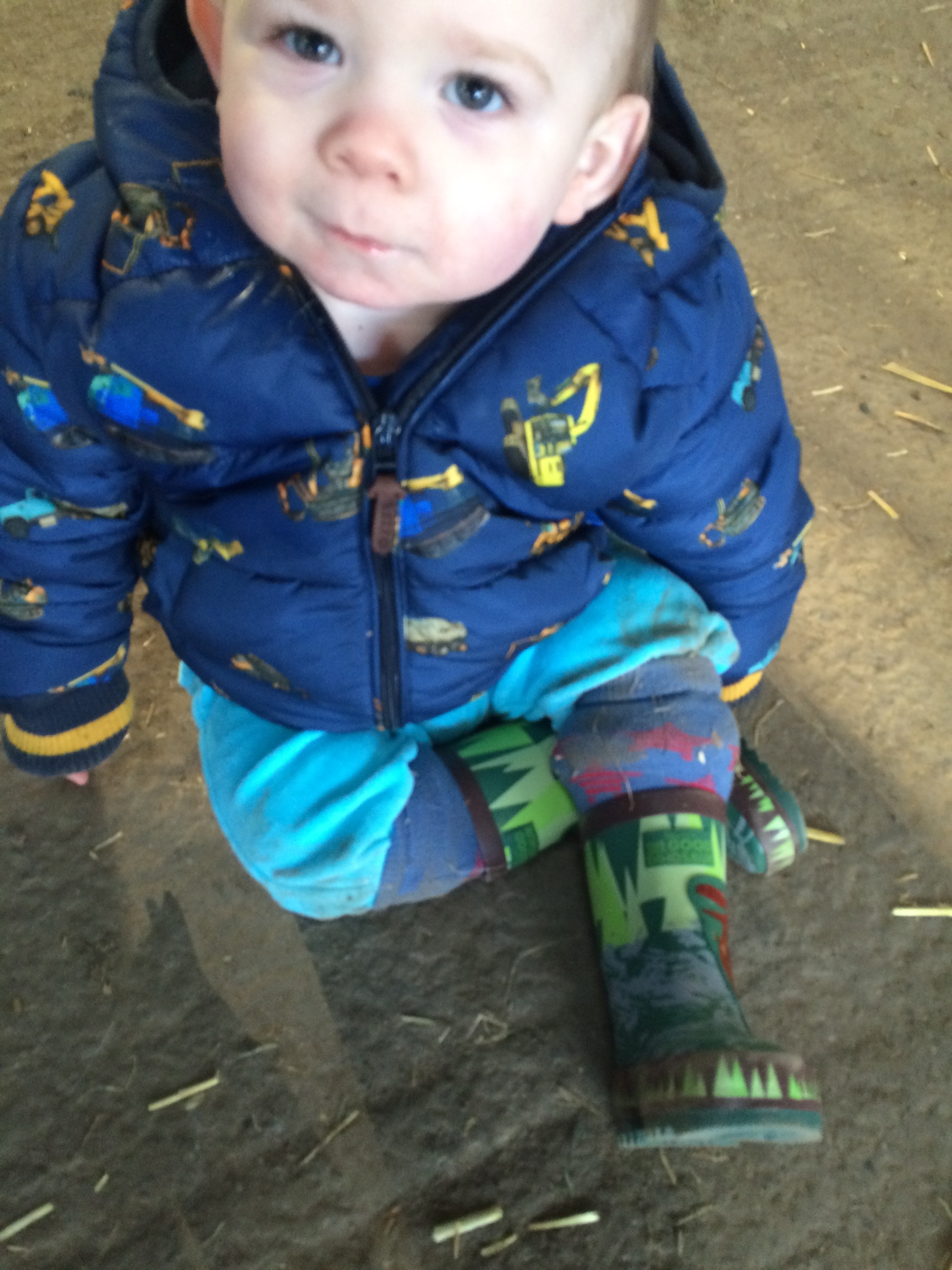 I am considering writing to the people who make those Milestones Cards to suggest they add 'first time in wellies' to their collection.
What a lovely milestone.